Ages 3-6. These magical imaginative play boxes are designed for the child who love to create, play and explore through dramatic play! Each month this subscription box centers around a new theme.
(Note: All these pictures are 'action shots' in our kitchen. Everything is pictured as it happened. No elaborate setup or time spent posing, so please forgive the less than perfect lighting and composition! )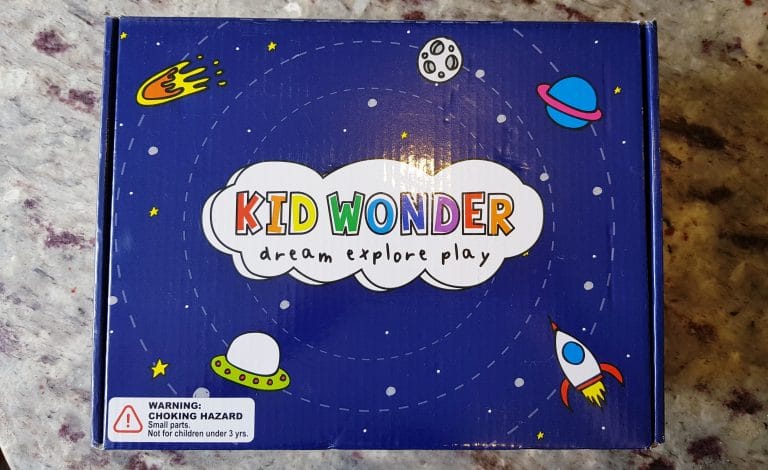 I was sent the astronaut-themed box. It's a nice sturdy box, and comes inside a larger shipping box, nicely packed to keep everything intact on the long journey!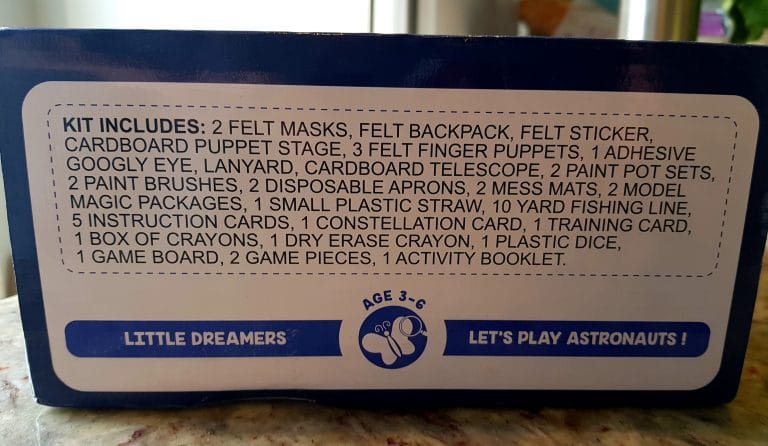 There's a list of all the contents on the side of the box.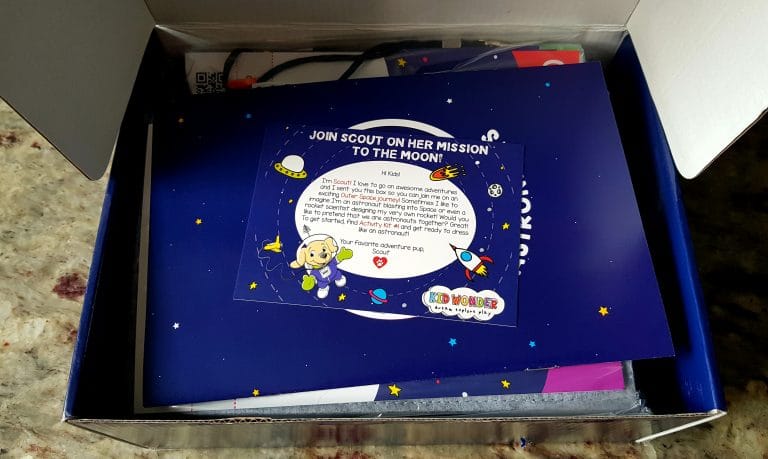 On top is a little card with a message from Scout, the mascot.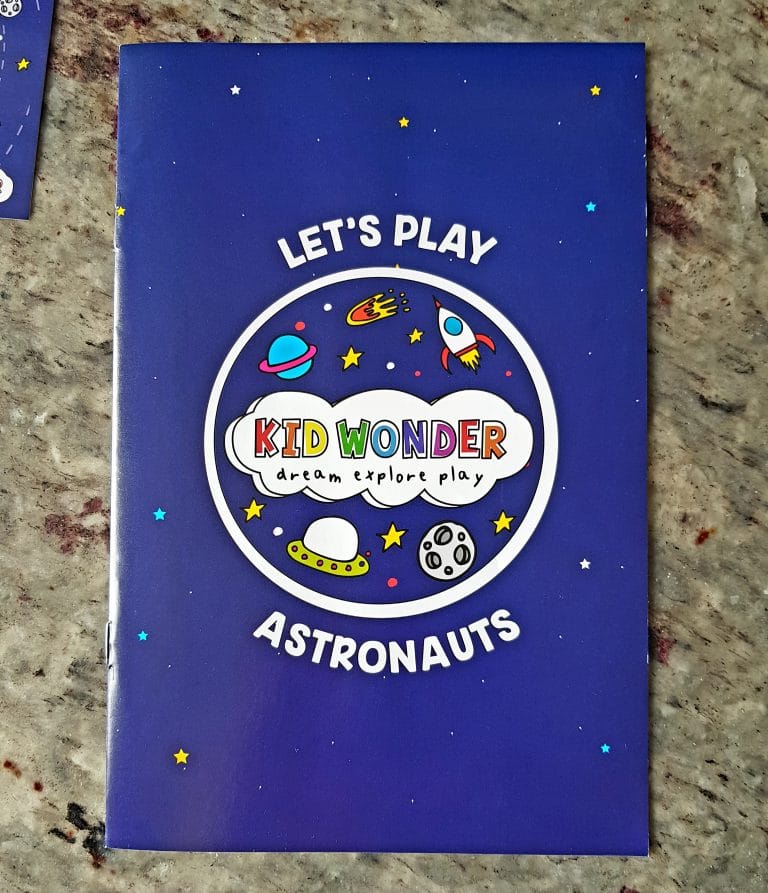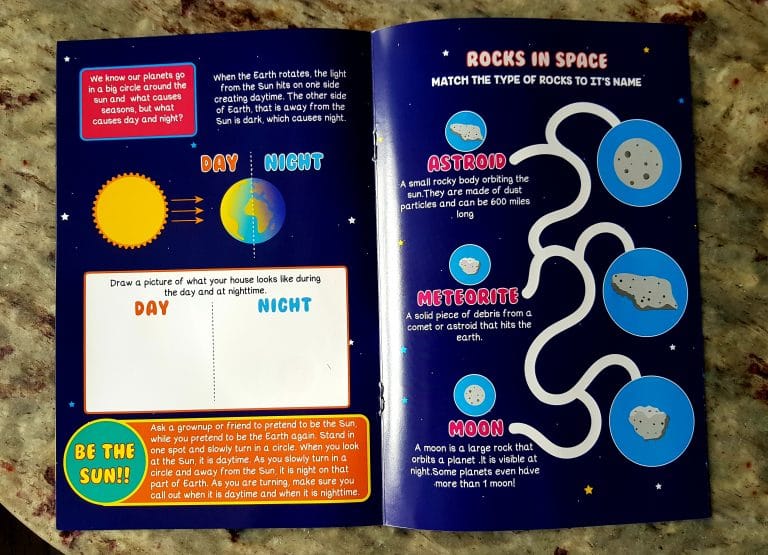 There's a terrific booklet inside, with lots of activities relating to the theme!
Inside the box are five activities, each individually bagged.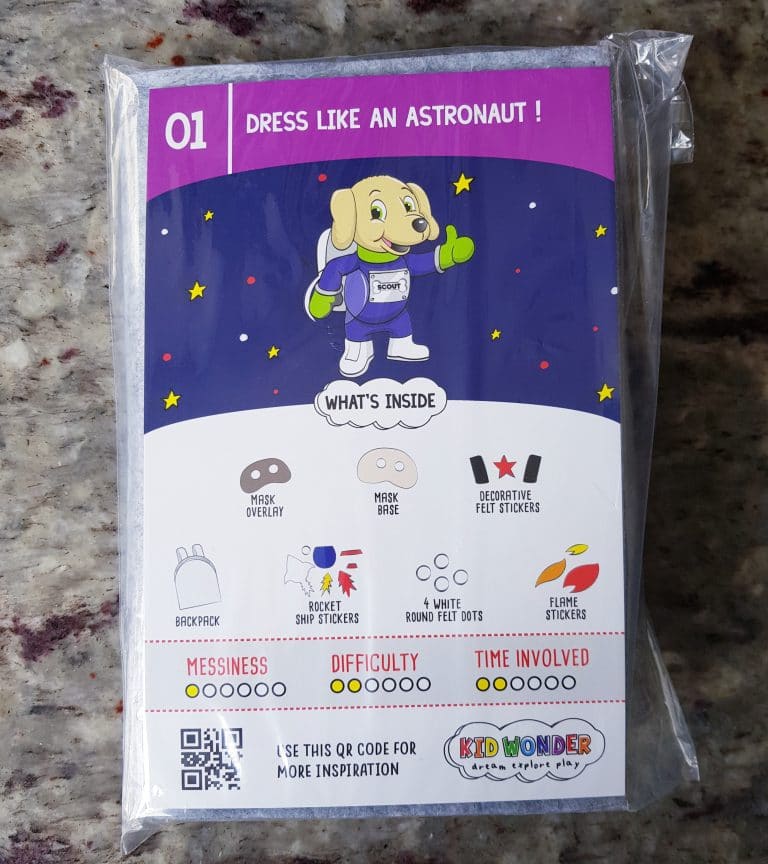 The first one was Dress Like An Astronaut!
This was a fantastic kit to put together a jetpack backpack and a mask. As you can see, all the bits just needed to be stuck on and assembled.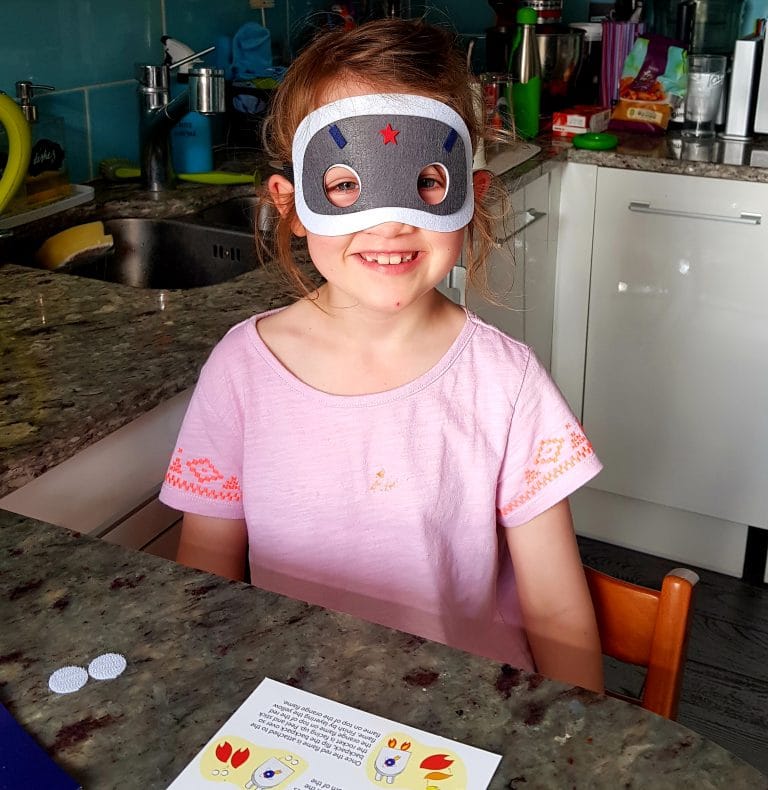 Here's the mask!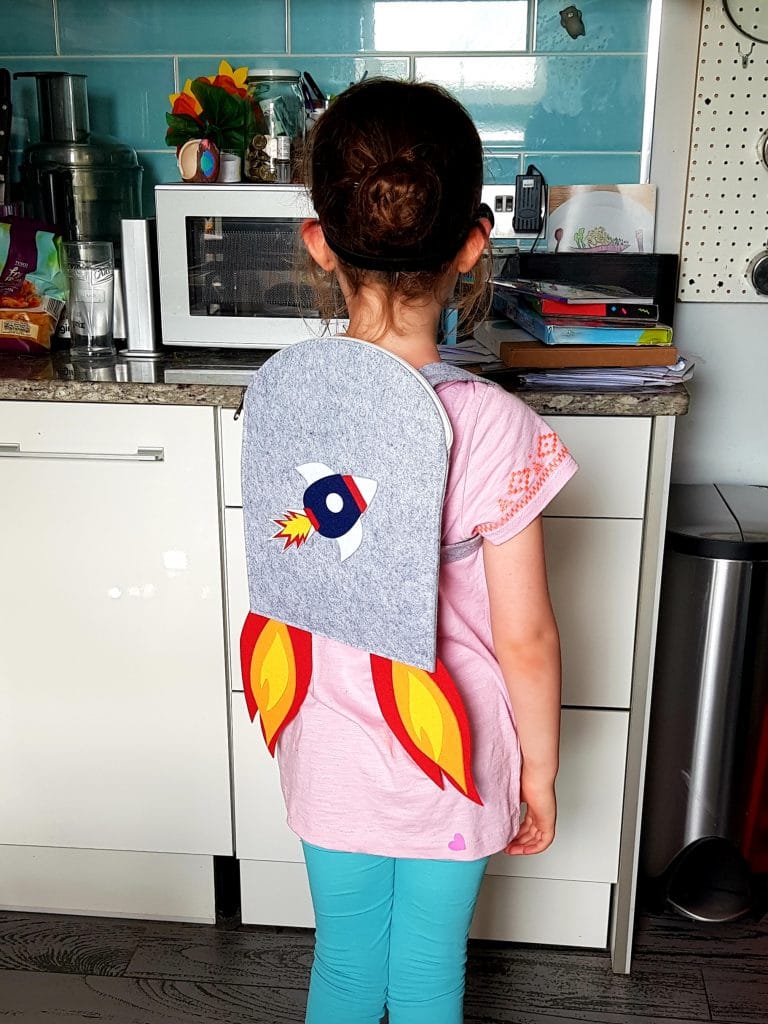 And the backpack! It's a proper little bag too, with a zip so you can put stuff inside.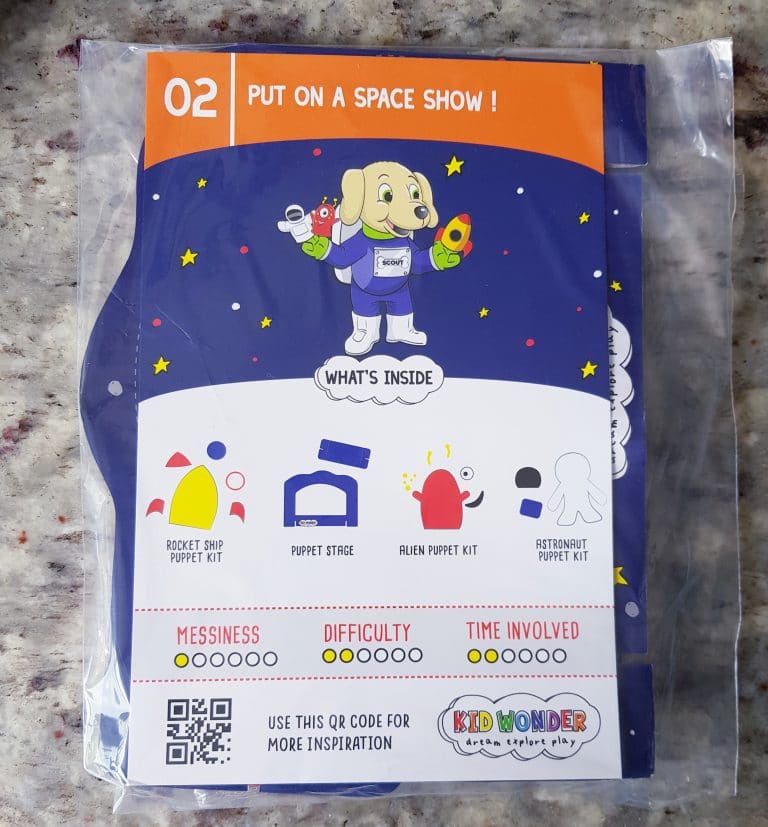 Next, Put On A Space Show!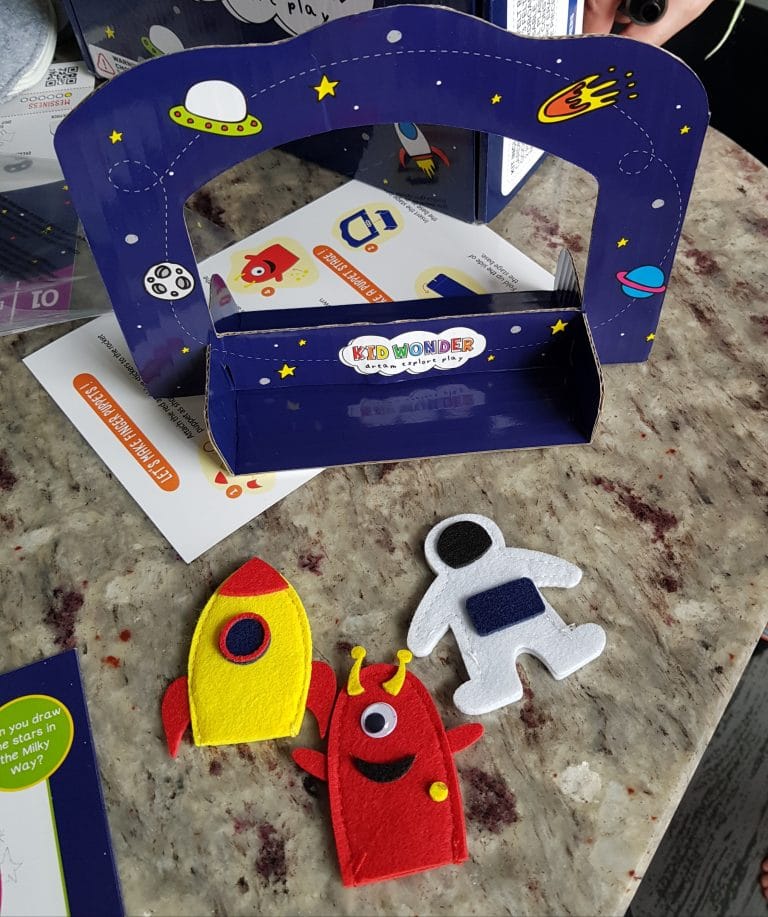 The little theatre fitted together nicely, and the finger puppets were great fun!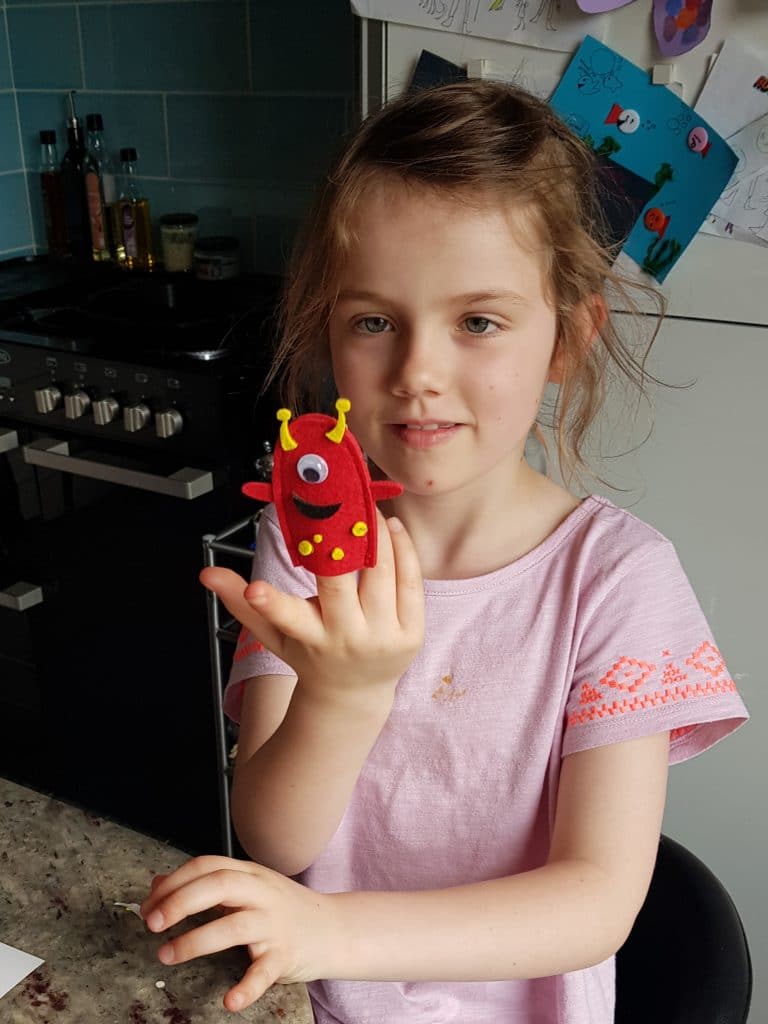 Little C spent a long time making up stories with this!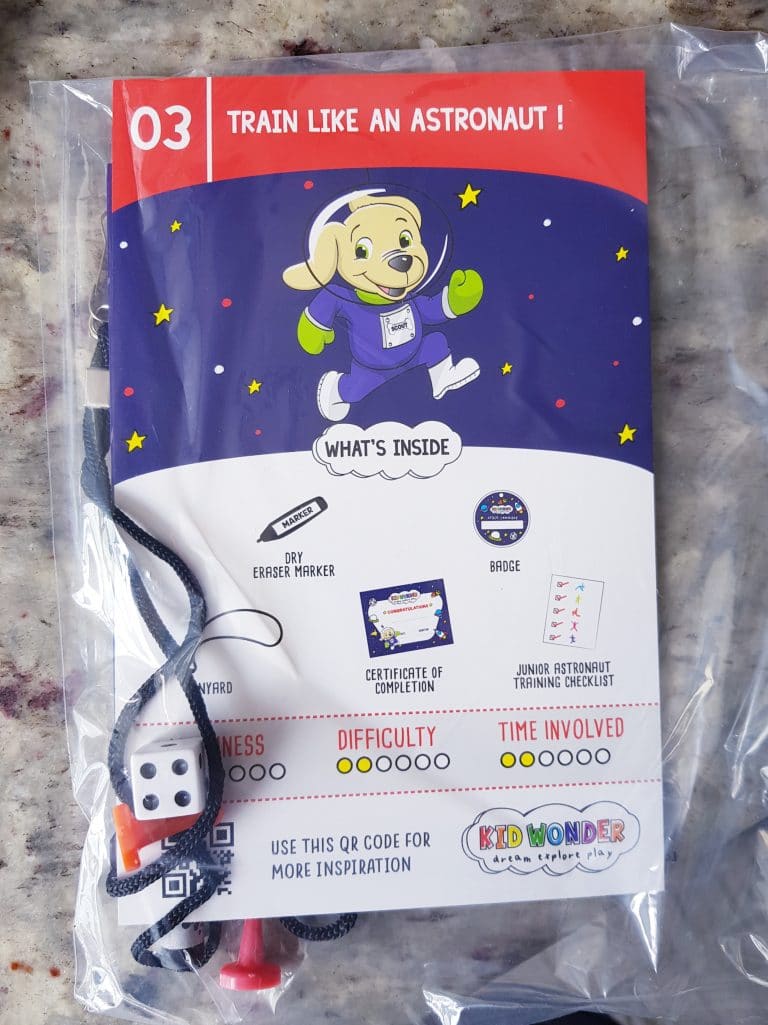 Train Like An Astronaut. This was a list of easy fun exercises and movements for kids to do, with a checklist and a badge and lanyard.
There was also a die, counters, and a little board game.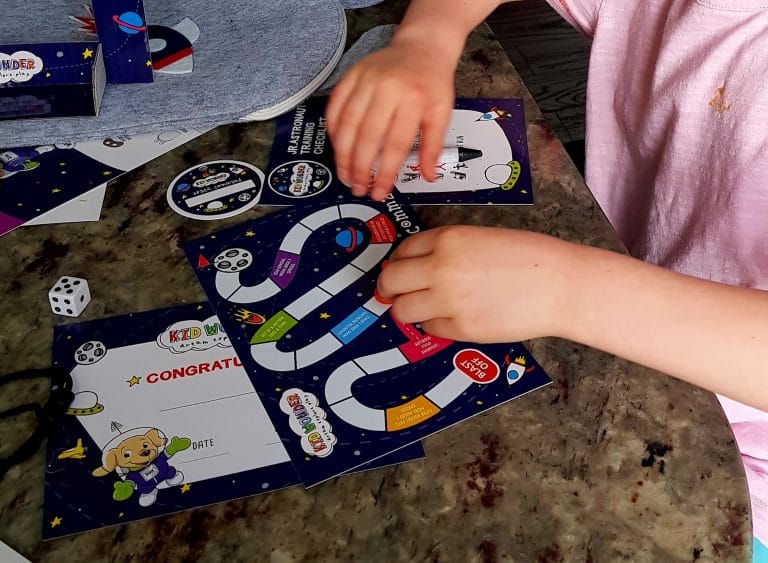 It didn't take long to complete but it was a lot of fun! It was the first thing Little C wanted to do from this activity pack, and we played it several times.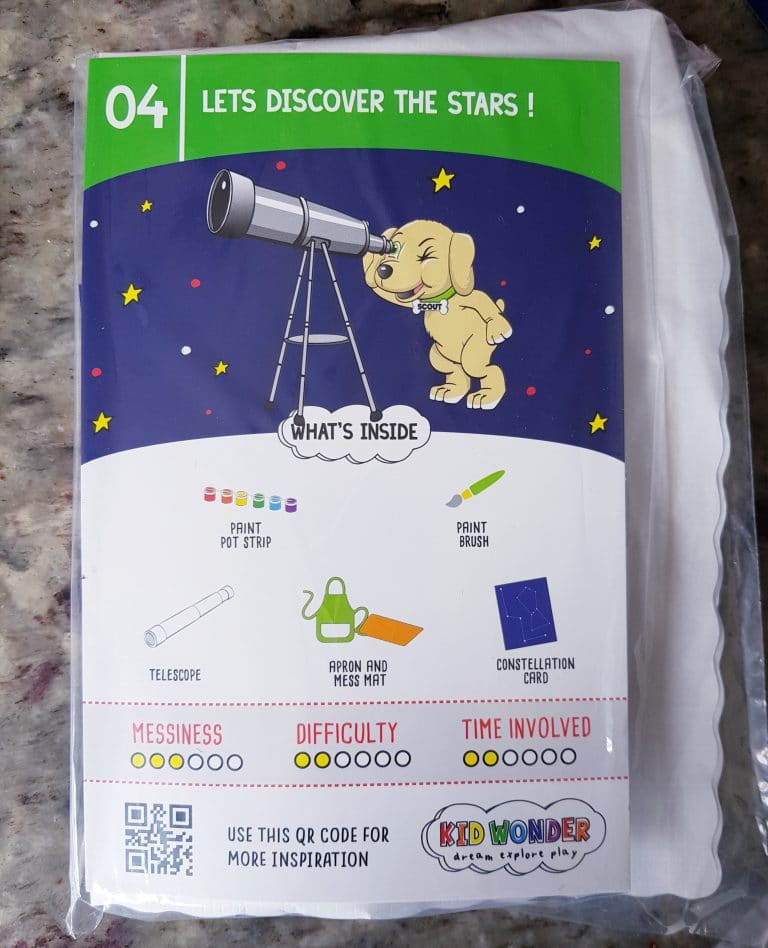 A painting activity is always fun, and Let's Discover The Stars was great for creativity.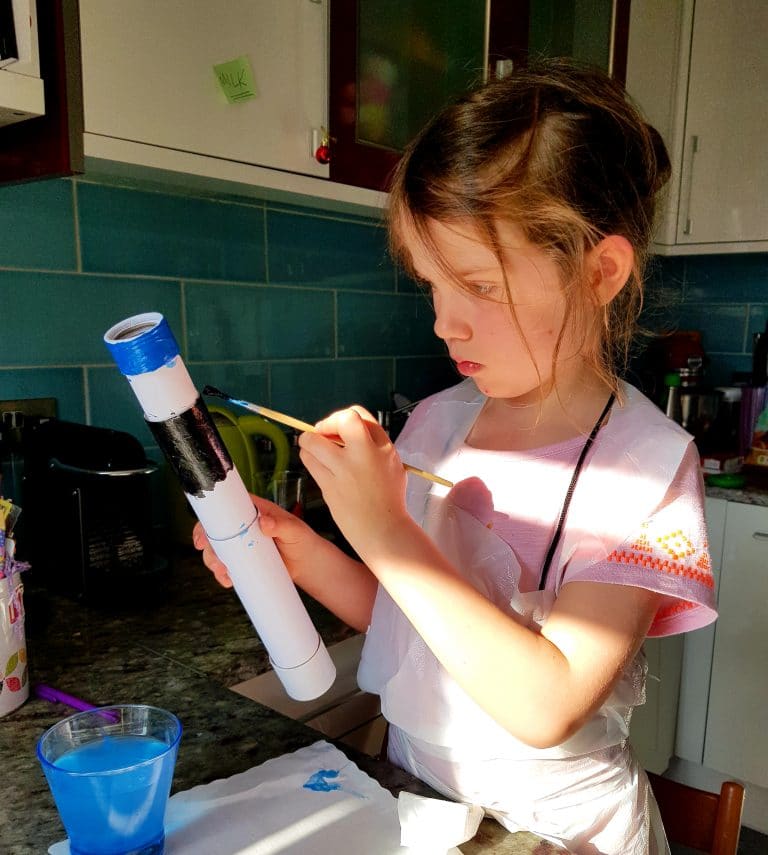 The telescope was made of cardboard so could be easily painted, and there was also a list of constellations to spot.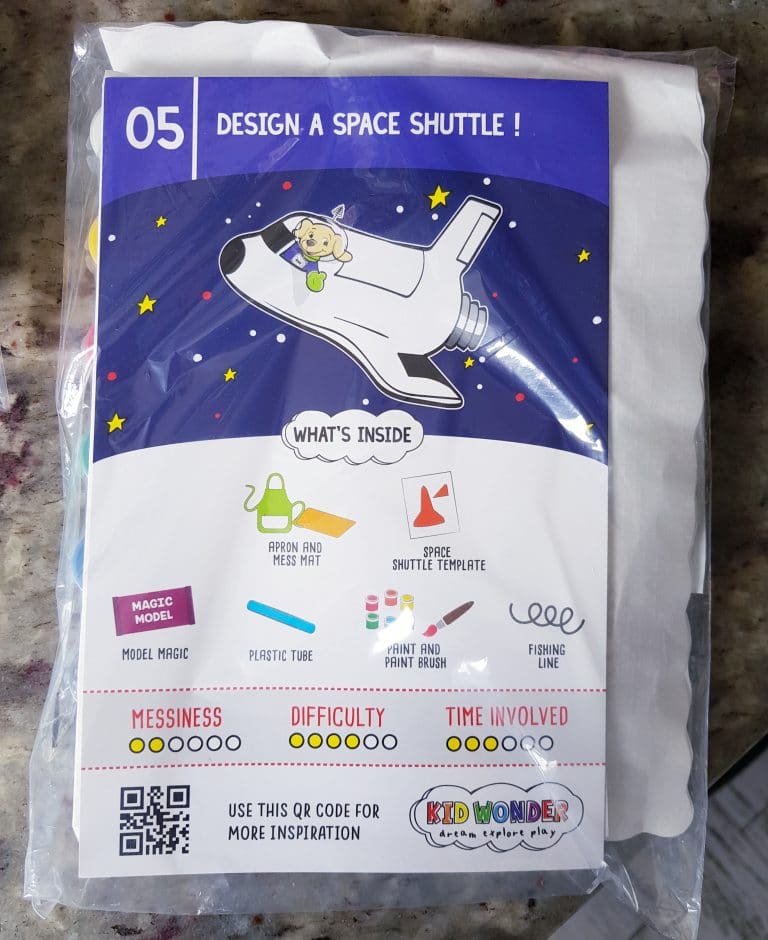 The last activity was Design A Space Shuttle.
This was another hands-on activity, this time involving modelling a space shuttle. There was a handy template included which made it much easier to make the correct shape!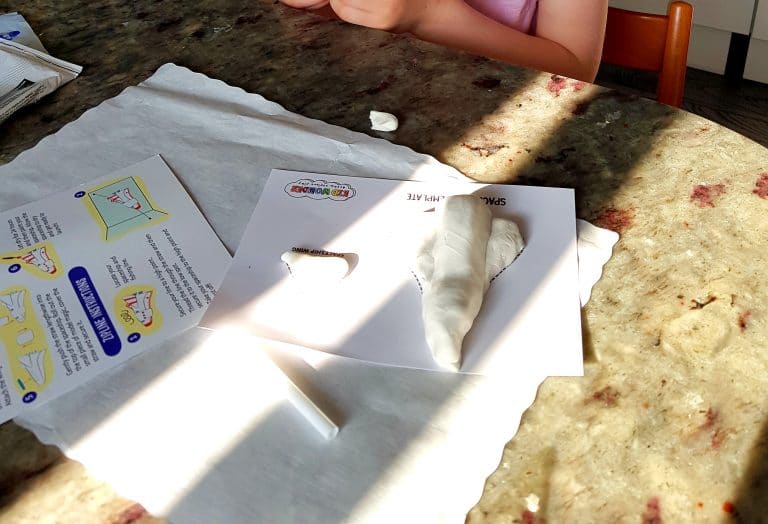 The clay was actually this very light squashy stuff that dried soft. There were also more points included, though we didn't get a chance to paint it yet because it took 24 hours to dry. But you sort of get the idea!
The favorite activity was definitely the finger puppets. She spent ages with Big C making up crazy space stories, and it was both engaging and colourful.
I was very impressed with the quality of the backpack and mask. I thought it was fantastic that the backpack could actually be used, and the elastic on the mask was properly attached. Help was needed to peel off the stickers, but the placement instructions were easy to follow.
The telescope painting activity was fun, though the telescope itself didn't actually work. However it didn't matter, especially for this age group, as it's definitely more of an imaginative toy!
The modelling was fun, and the template was very helpful. I'm looking forward to painting it next weekend!
The Training was fun for physical activity, but Little C's favorite was the badge and lanyard (all children love these!) and the game.
A really useful addition to the two messier activities are aprons and mess mats. I think it's a fantastic idea to include items to help make painting a bit less messy!
Little C, my lovely helper, is seven, so slightly outside the age range for this box. However I can say right now that she absolutely loved it! I think that all the activities would be great for the 3 – 6 age group, just simple enough for younger ones, but engaging for older children too. The only thing Little C said was that the activities in the booklet were too easy, though she liked the trivia and information about space. But I think for younger children they would be perfect.
I'm incredibly impressed with this box. The price of $24.95 is terrific value considering what you get for your money. We were slightly time-constrained, but we could have easily spaced this out over a weekend or more.