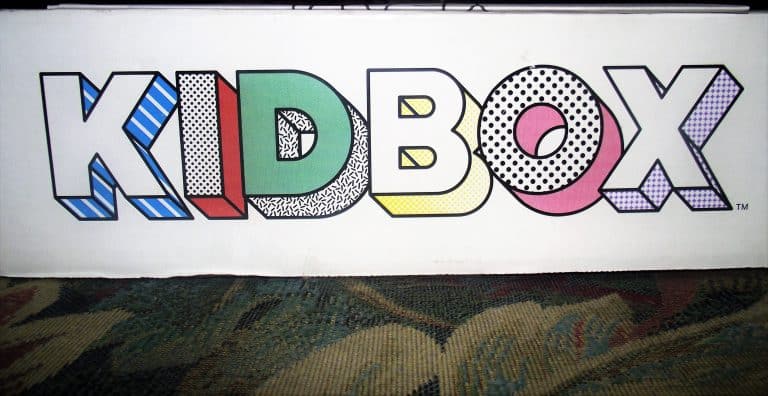 KidBox is the perfect Subscription box if you are looking for clothes for your child. TO sign up you start by taking a little quiz on your child. It is simple things like your child's age and sizes but still fun! You then move forward and pay for your subscription. If you have an infant like I do your price is $68 a box, but if you have older kids it is $98 a box. It may seem like a lot for a subscription box but there are certain features that make it worthwhile, such as the fact that you can get up to 8 items in a box, and the fact that if you do not like your items you can return it for free and be credited the amount of what you send back. It is also name brand clothes which makes it even more of a steal. They have additional box options such as Kidsentials and Uniforms, but I will not be reviewing those right now. Today I am reviewing the August Kidbox I received.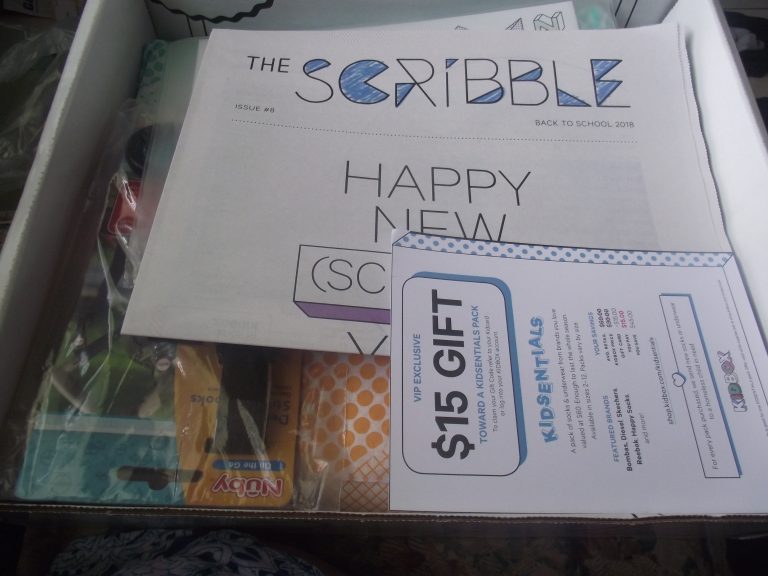 I will start from the top and work my way down.The box arrived quickly and safely. It came within three days of placing my order. The box itself is super adorable. It looks like a coloring page and is bright and fun! Opening it up i noticed there was more than just clothes in my box which was a surprise.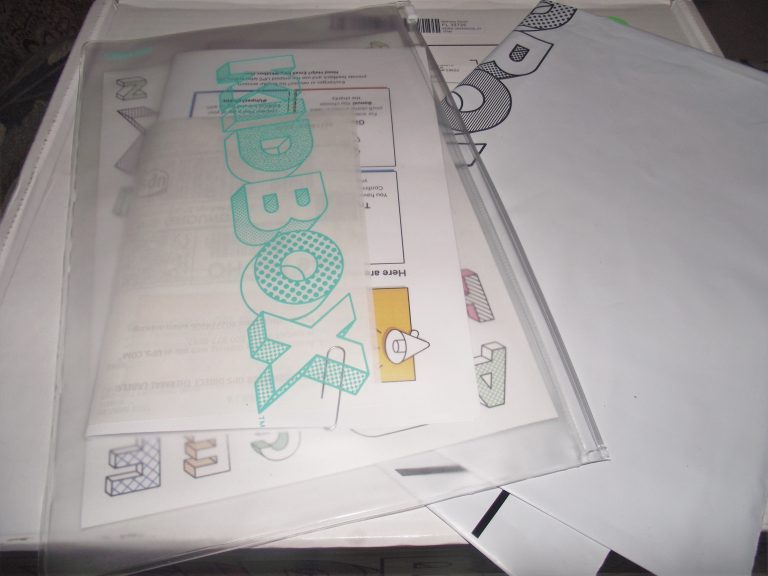 To start you receive all the items you need to ship back any items that wont work for your family. There is a plastic bag with a prepaid shipping label. There are also some colorful letter stickers which are perfect for teaching my daughter her alphabet. You also receive a price guide and walk through as to what items you are receiving in your box. With this pricing guide I learned that when you keep your full box they donate clothes to a charity you choose! What a way to give back!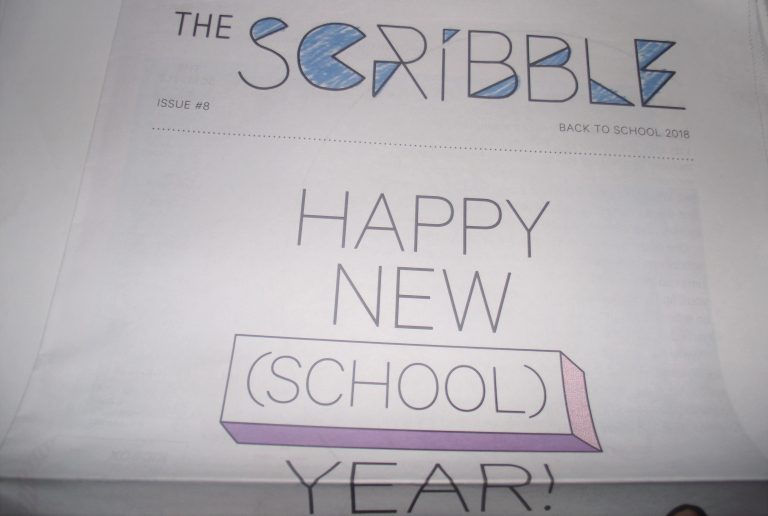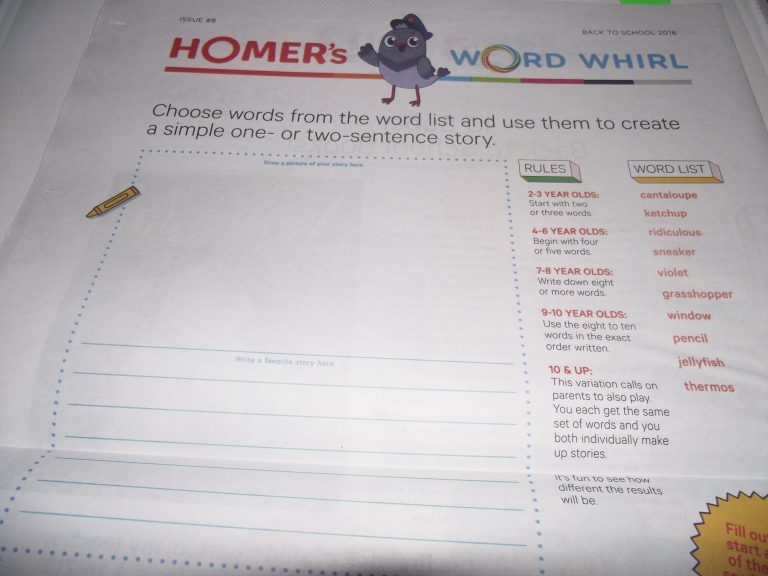 I also received this fun newspaper called The Scribble. What a fun idea. It is chock full of stories and articles relating to sending your child back to school. It is a little premature for me as my oldest is only sixteen months but perfect for older kids in the time of year. It does have this fun activity center on the back that my girly can use to color on though!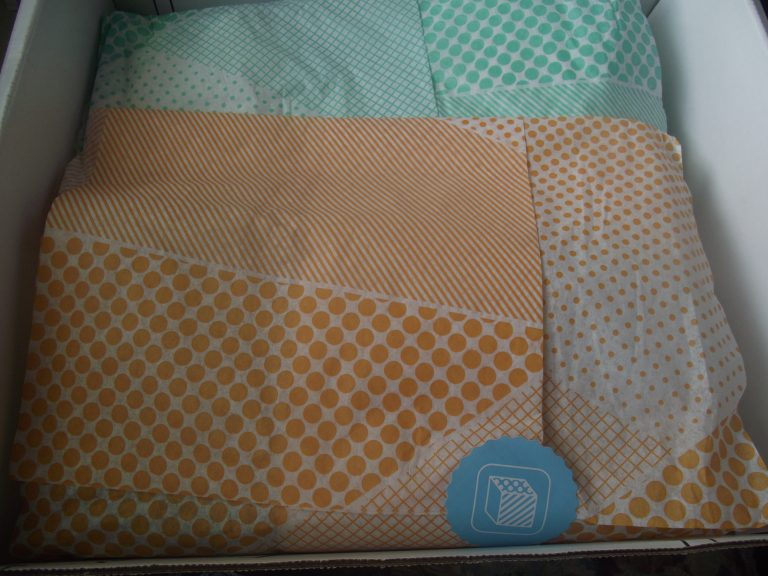 Onto the clothes. While they weren't individually wrapped there were two separate piles wrapped in this fun tissue paper. What KidBox did not know what this whole box seems to be tailored to my daughters colors from baby shower onward. I love it. Each item comes with the tags still on and neatly folded which adds to the overall appeal of the box.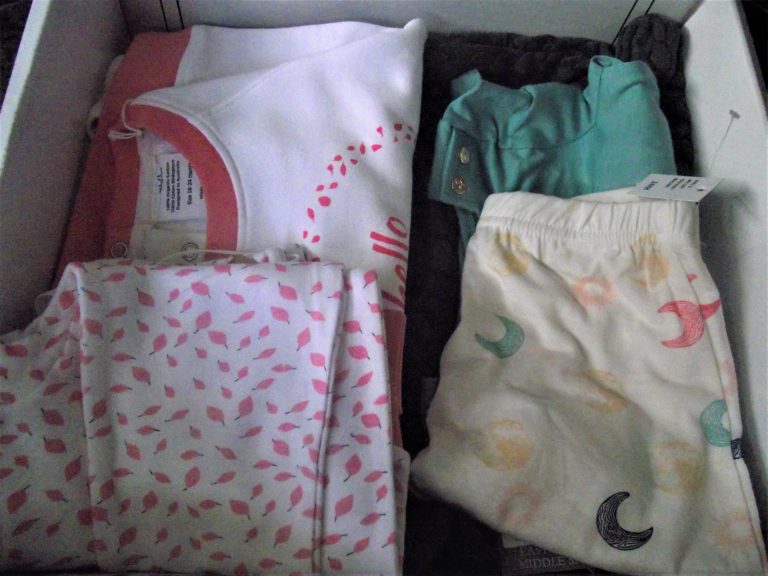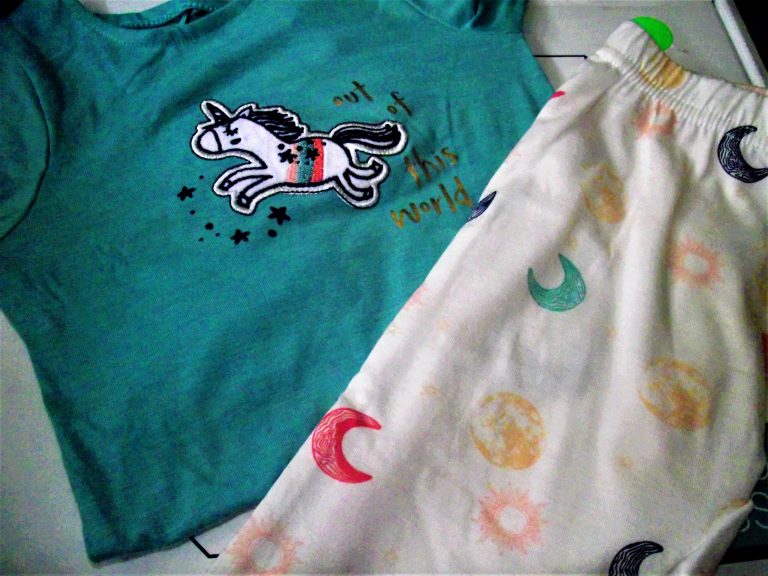 There were eight total clothing items in my box and I had them size it for 18-24 months in case they came small but it also gives my daughter a chance to grow into them. The items were not randomly chosen either, they match into cute little outfits like the one pictured above. This outfit is a Jessica Simpson brand outfit. The styles are so perfect for how she already dresses. This was probably my favorite outfit in the whole box. The unicorn and greenish teal onesie was complemented perfectly by the pants with planets and moons on them. My favorite feature on this outfit however was the unique color of the middle snap on the onesie so you never have to worry about messing up where your snaps go! It is a lightweight and cute outfit and I am loving adding it to my daughters closet.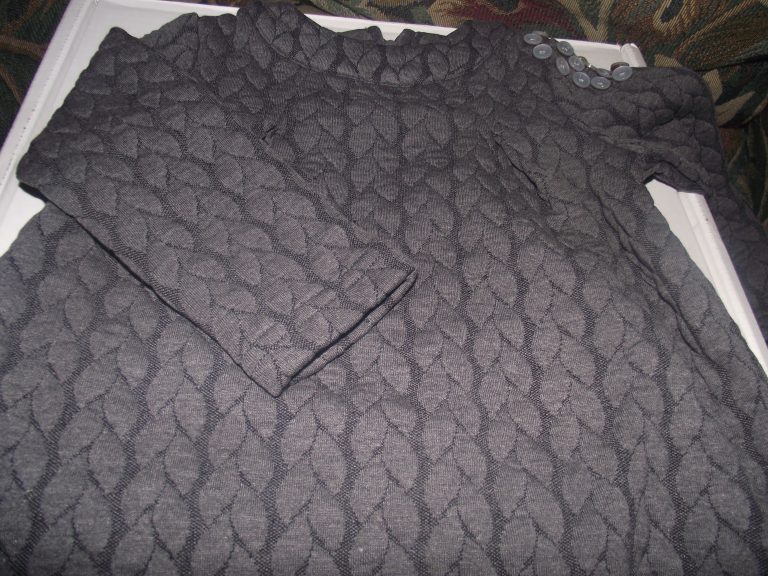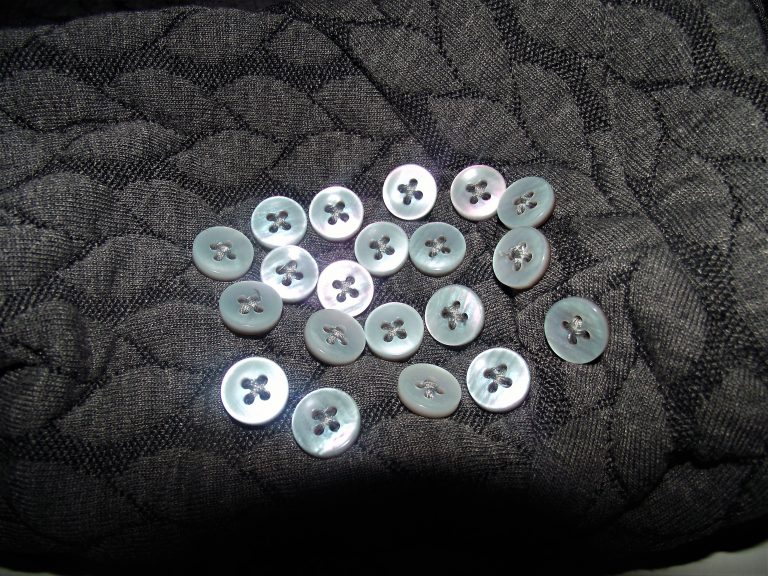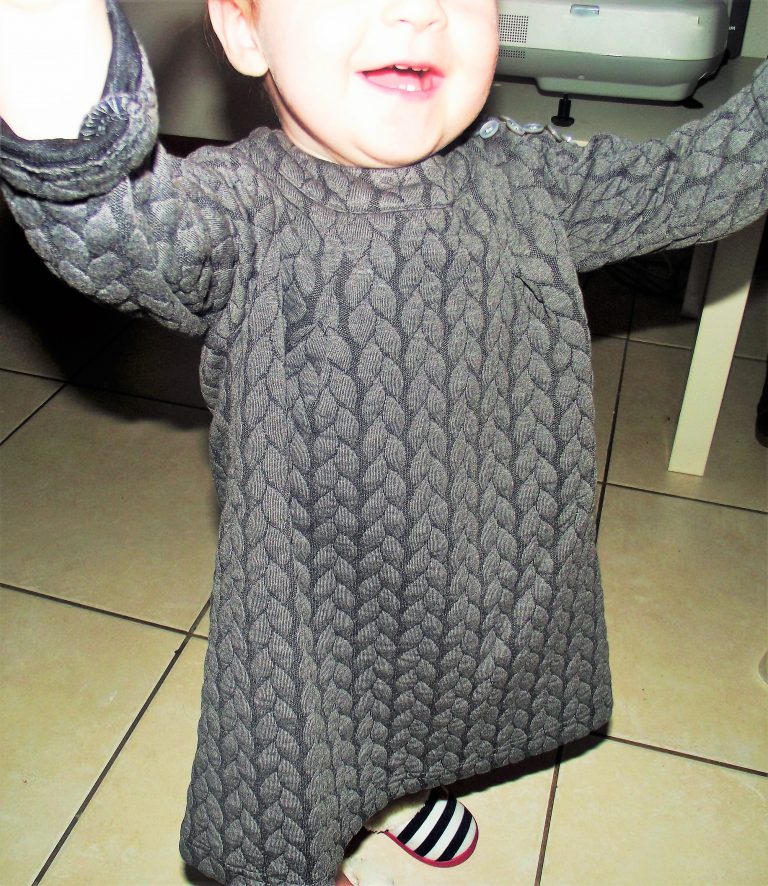 Next up is my daughter's favorite item in the box. This is a long sleeve sweater dress. It is a knit material that adds great texture and depth. It also has a unique feature of a button collage as a shoulder pad. It's only on the one sleeve but I think it adds the perfect amount of spunk. It is a bit hot for right now but come winter time it will be a staple in her wardrobe. Le Top has stolen my heart.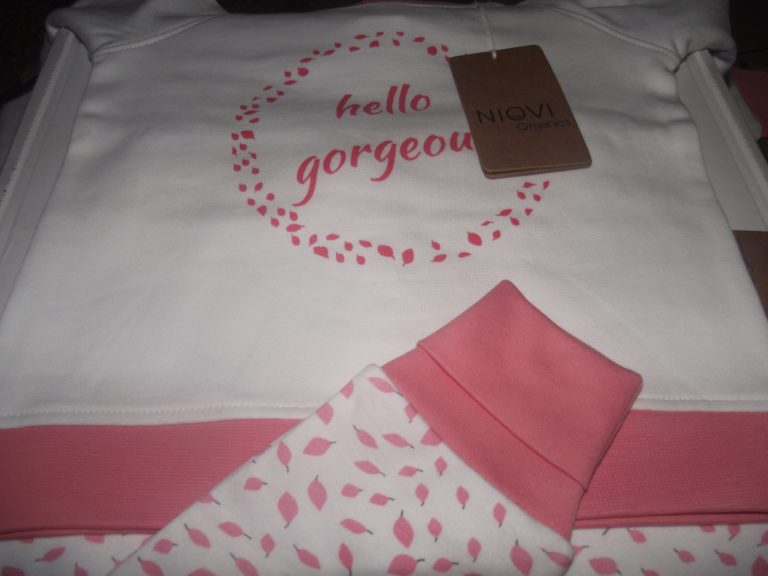 Niovi made itself known in this box. I had never heard of the brand before, but I love the clothes. I got a sweatshirt with the uplifting phrase "Hello Gorgeous" paired with some super soft little pants. The flowery leaf pattern gives me a fall vibe. I love the peachy pink color as well. These will be perfect for pajamas or general cold weather.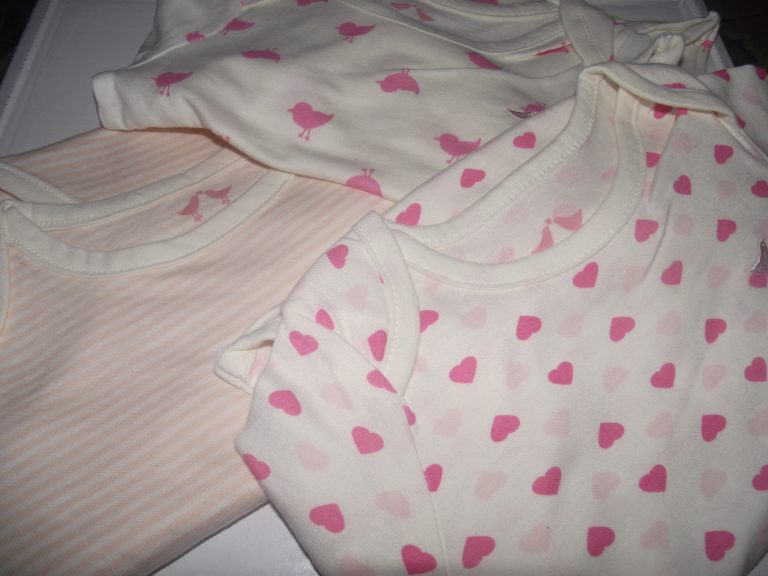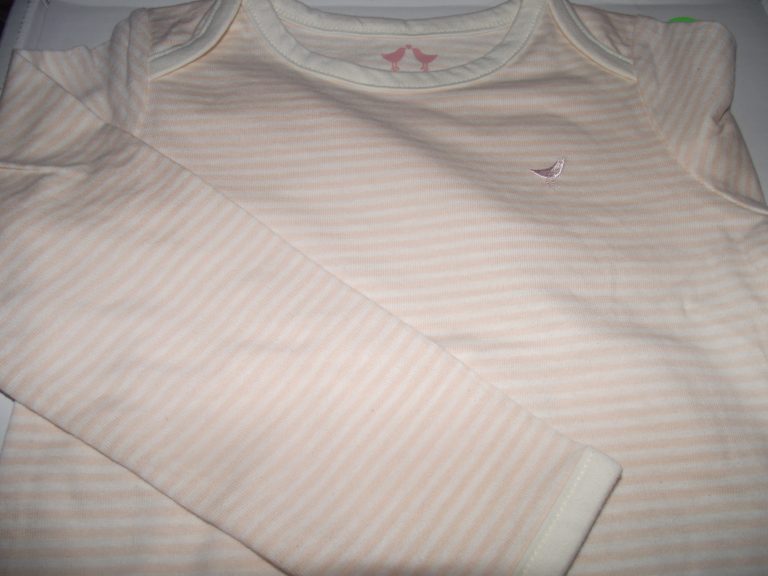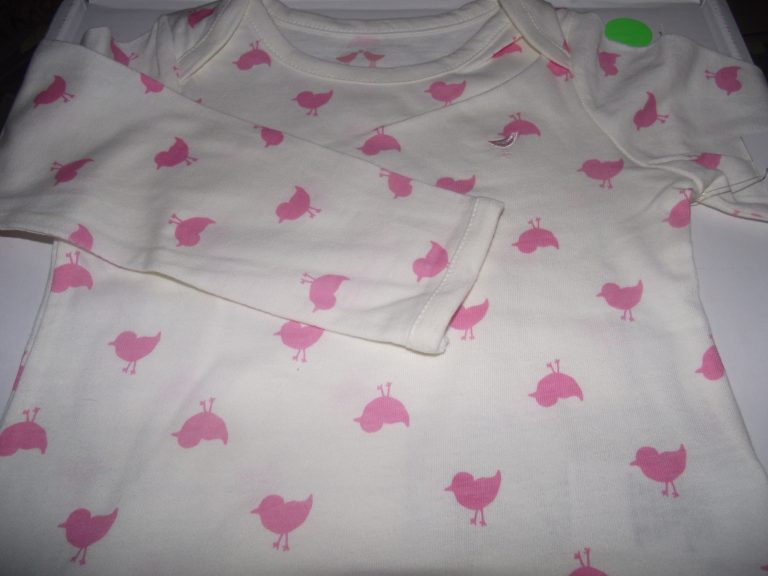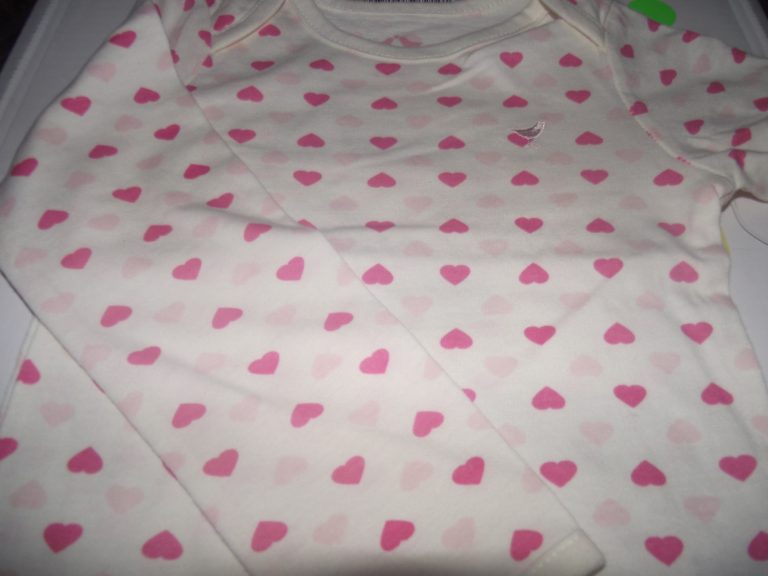 These three onesies while packaged separately come as a group deal. They are made by Baby Basics. Each has its own unique print, such as hearts, birds, and stripes. The material is super soft and my daughter loved wearing her onesie. The colors once again fit the theme of light peach and pinks which gives the box a feeling of uniformity. These onesies like all the other shirts and tops in the box are long sleeved. I would honestly say that would be the only slight bummer I found with the box. Living in Florida it tends to be hot, even in the middle of winter so some shorter sleeved items would be nice to find but it doesn't detract from the amazing selection.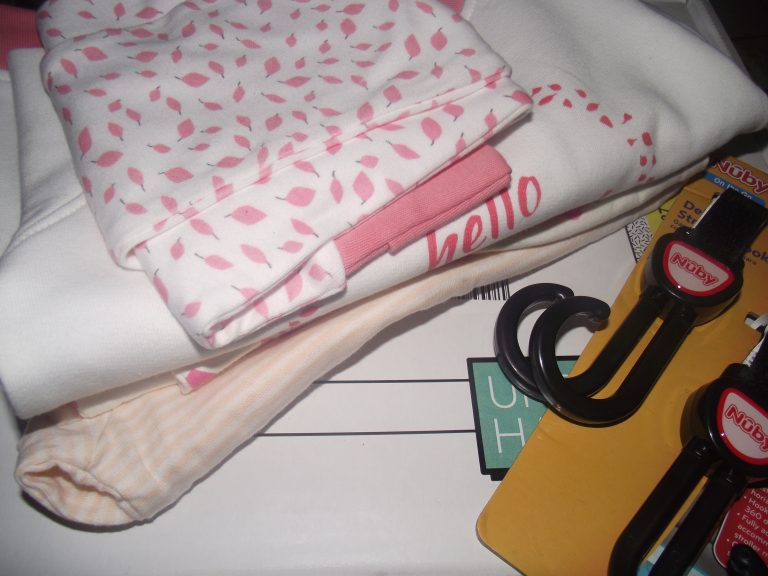 You can see that the very last item in my box was not clothing related but perfectly useful for where I am with my girls in life! It is a set of stroller hooks made by Nuby. These will make my life so much better in terms of carrying my diaper bag around. They can be attached a ton of different ways to they will fit on any stroller any way!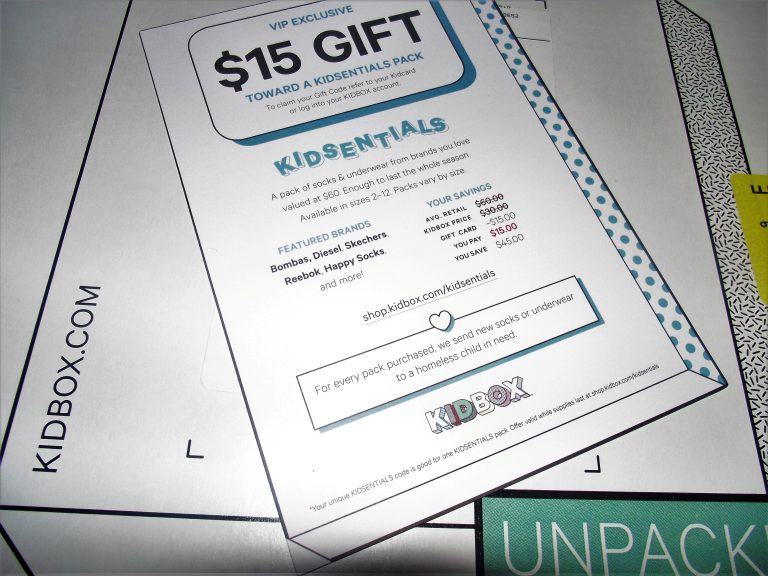 Suffice to say I am in love, my oldest is in love, and she is now a KidBox Kid! The whole box from shipping to unboxing was nothing but smiles and happiness. I would love to see what they do with their other boxes and what else they come out with beyond the first box! If this seems like something you need for your munchkin click here and take your quiz to get started!