The LE Duo Box is a new subscription box from Lillian Eve. For $12.99 + free shipping each month, LE Duo Box subscribers will receive a monthly box featuring two surprise Lillian Eve artisan nail polishes. Today, we're taking a closer look at the April 2015 LE Duo Box.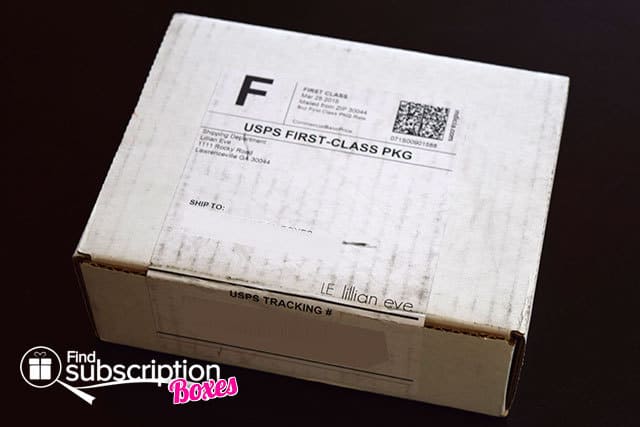 The LE Duo Box included a product card with this month's theme: Spring Chic.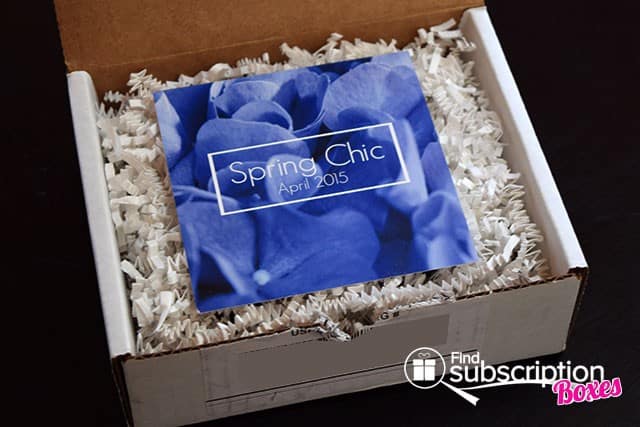 Inside the LE Duo Box Spring Chic April 2015 Box Review
Each LE Duo Box features two debut Lillian Eve nail colors. The colors in the April LE Duo Box were: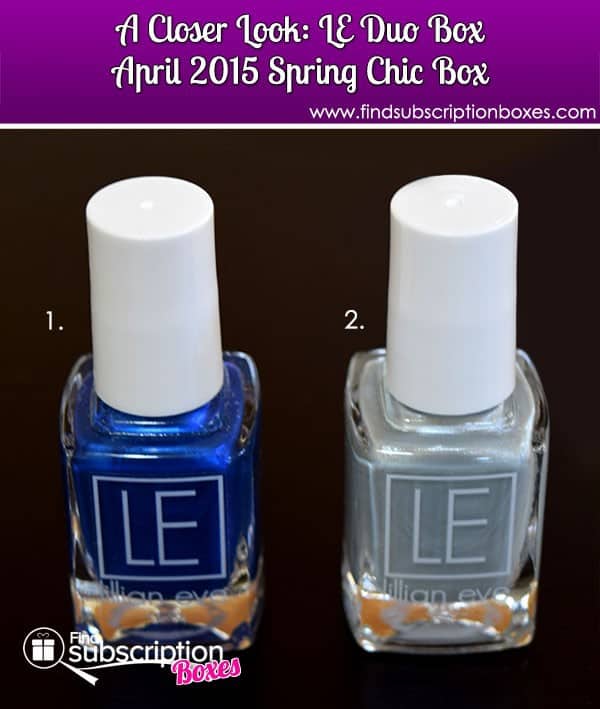 1. Midnight Chic
This royal blue polish has a hint of indigo shimmer for a pop of color.
2. Spring and Simple
Ease into Spring with this light blue, shimmery polish.
LE Duo Box Spring Chic April 2015 Box Review Wrap-Up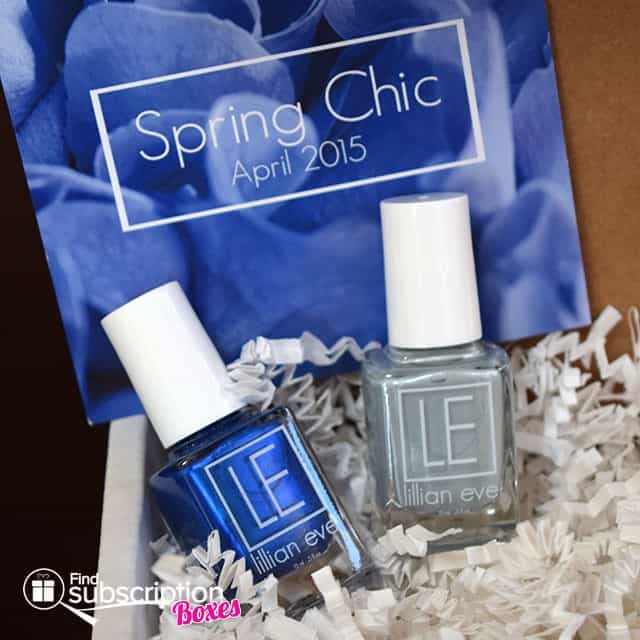 We loved that the April LE DUO Box contained both a bold and a more neutral color. Lighter and pastel colors are a fave and the Spring and Simple is great with one coat or two. Midnight Chic is a great color for women who love to make a statement, but can still be dressed down with a pair of jeans.
Which is your favorite color from the LE Duo Box Spring Chick April 2015 Box?
FREE Welcome Box with New LE Duo Box Subscriptions
Subscribe to LE Duo Box today and get a FREE Welcome Box! Your LE Duo Box Welcome Box ships as soon as you subscribe and includes 1 Limited Edition Lillian Eve polish, 1 Top or Base Coat, and an Exclusive Offer for up to 30% off their next purchase on lillianeve.com – a $24 value plus the discount coupon.