Loot Anime is a monthly subscription box for anime and manga fans. Brought to you by Loot Crate, every month Loot Anime delivers 4-6 licensed and exclusive anime and manga collectibles with a $60+ retail value. Each month, Loot Crate picks a new theme for the anime gear. The August Loot Anime them was Work For It!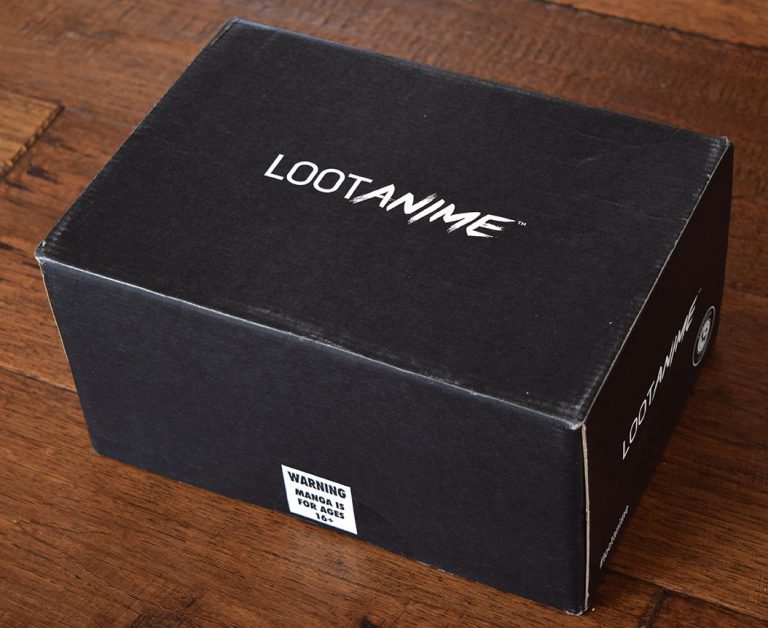 Loot Anime includes a custom, illustrated poster that matches the monthly theme. The back of the poster has pictures and descriptions about each of the items in the box.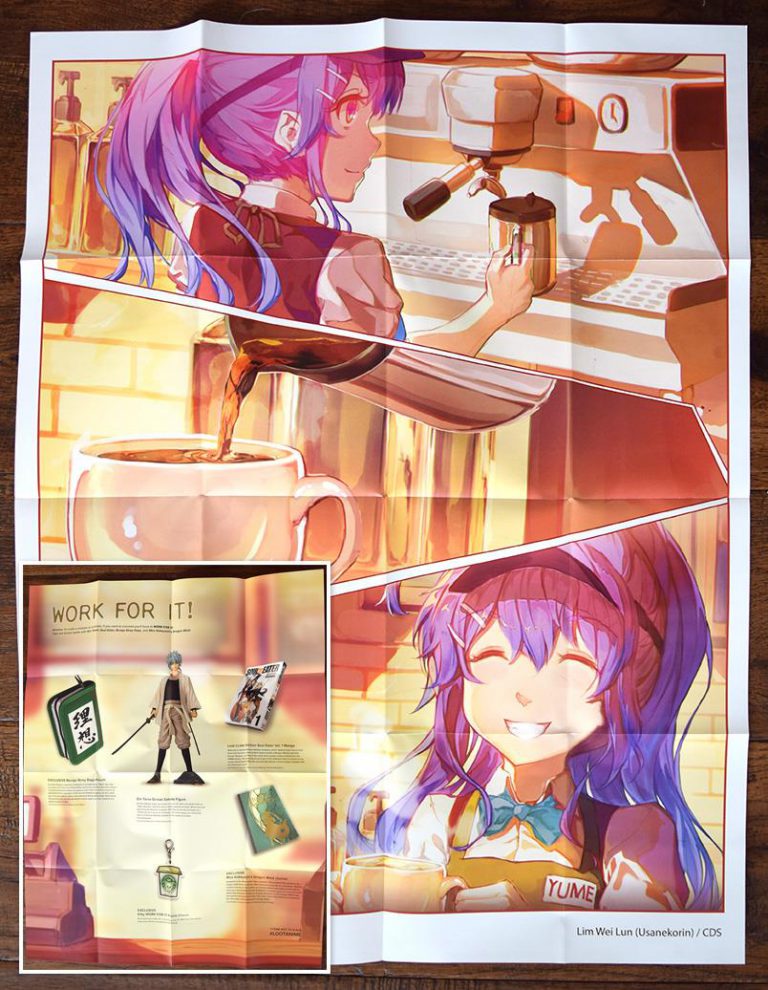 Here's the first look inside our August Work For It Loot Anime Crate.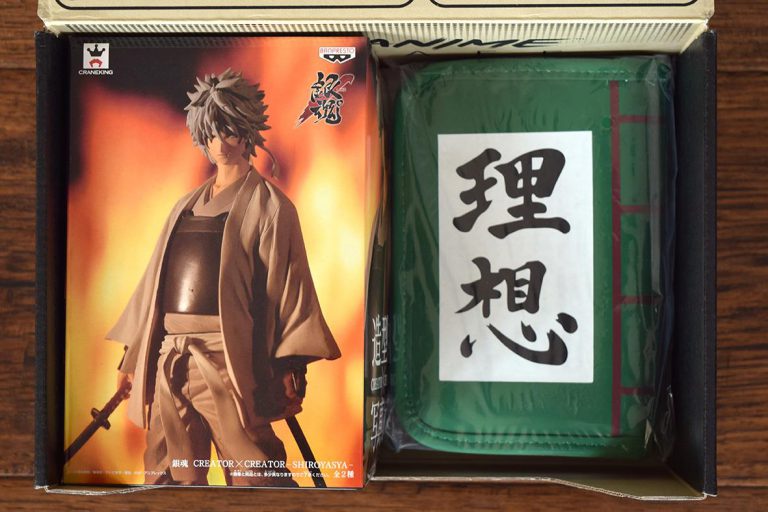 Inside the August 2017 Loot Anime Work For It Crate
There were 5 anime and manga items in the August Loot Anime Crate. First is an exclusive Gin Tama Gintoki Sakata Figure. This detailed figure has Gintoki Saka, armed with his katana, and ready to protect. This box also includes a small stand.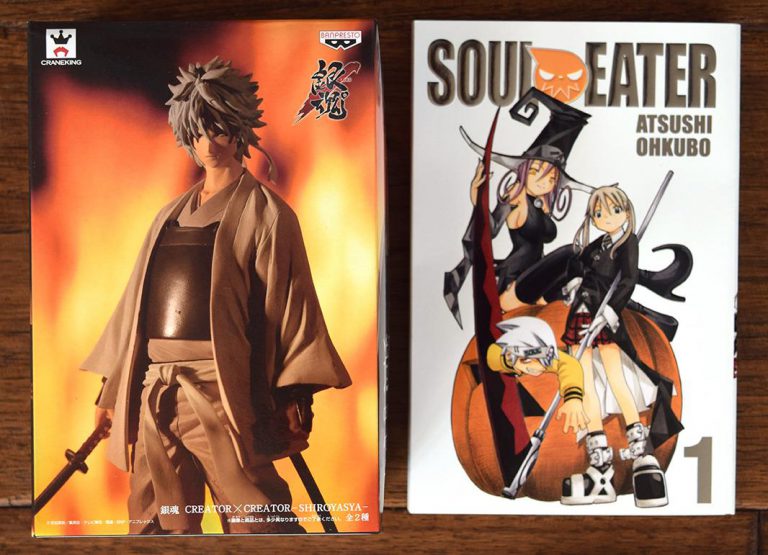 Manga fans will really enjoy the Loot Crate Edition Soul Eater Vol. 1 Manga. Complete with an embossed cover, this manga Volume 1 introduces you to Death Weapon Meister Academy and its students. The August Loot Anime crate had a 16+ manga warning, and it's like due to this more mature manga.
The exclusive Miss Kobayashi's Dragon Maid Journal included in the August Loot Anime crate. The cover features a golden silhouette of Miss Kobayashi's Dragon Maid. The interior pages are blank with an illustration Miss Kobayashi's Dragon Maid in the corner.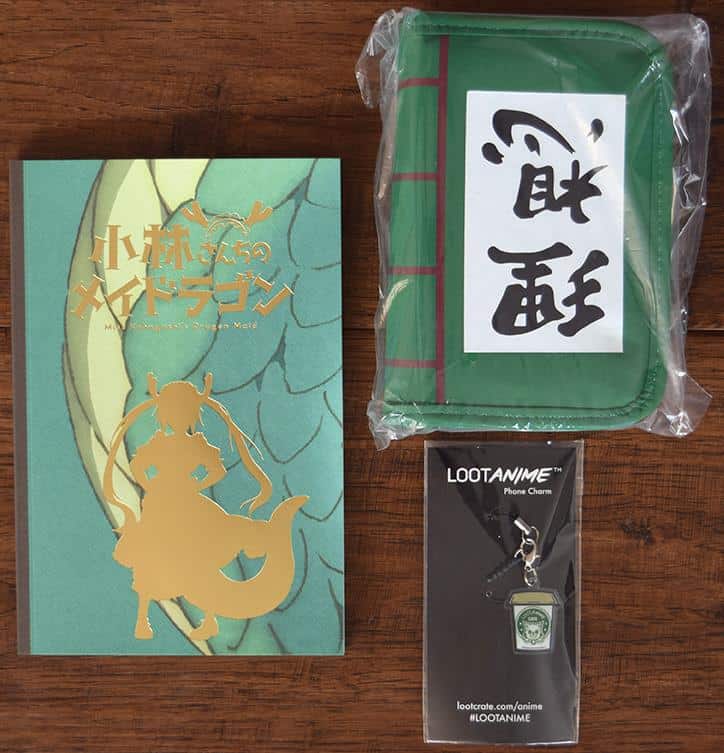 Next up is an exclusive Bungo Stray Dogs Pouch. Designed after Kunikida Doppo's signature notebook, this exclusive, zippered nylon pouch is great for storing your own notes or small items. When you open the zipper, the pouch opens like a book.
Finally, the August Work For It Loot Anime crate had an exclusive Kitty WORK FOR IT Phone Charm. You can easily attach this charm to your phone, keychain or bag. It's design looks like a kawaii version of a popular coffee brand.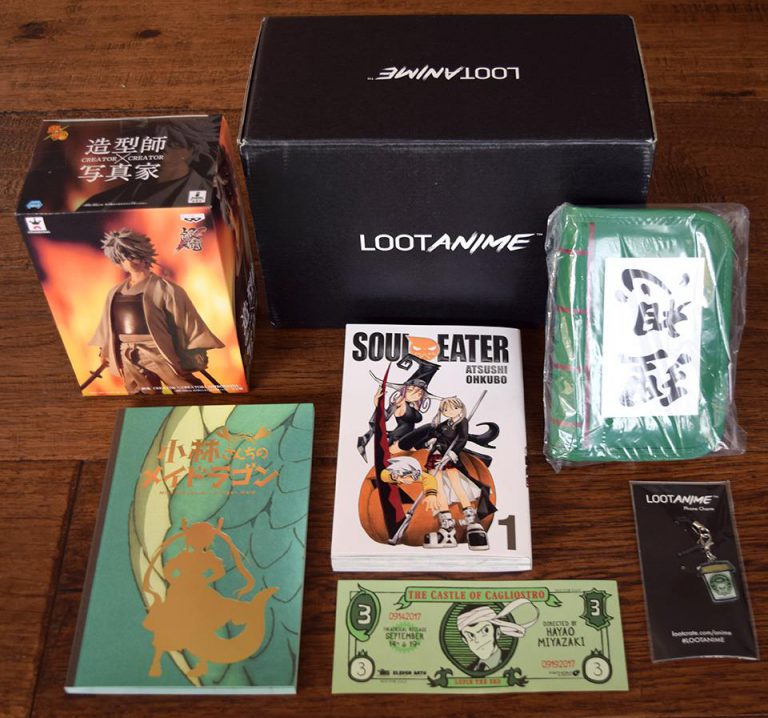 From handy notebooks to inspiring vinyl figures, August's Work For It Loot Anime crate featured anime and manga to help you work towards your goals. What was your favorite August Loot Anime collectible?