An epic monthly subscription box for geeks and gamers, Loot Crate delivers a mystery crate of geek and gamer gear and collectibles. Each month's Loot Crate has a different theme. The theme of the January 2015 Loot Crate was Rewind and the crate was filled with items that "celebrate the geek and gaming icons of the past."
Loot Crate boxes are unique in that they appear to be regular black boxes from the outside…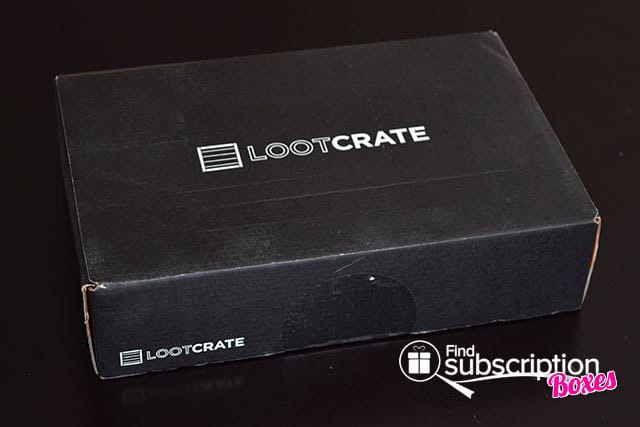 But once looted and refolded, can be made to be fun scenes or objects for your new Loot Crate gear.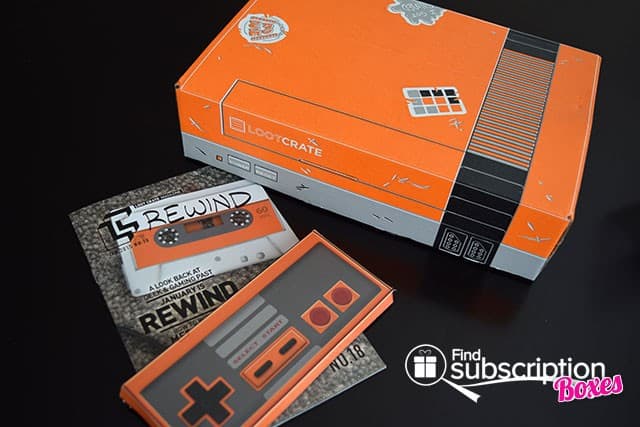 Each Loot Crate box comes with a Loot Crate Magazine which not only has a description of that month's theme and loot, but also has fun articles and interviews.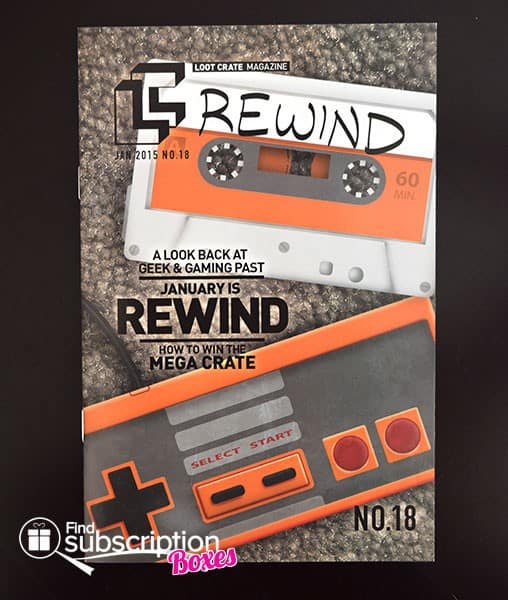 Here's a first look at our Loot Crate January 2015 Rewind box.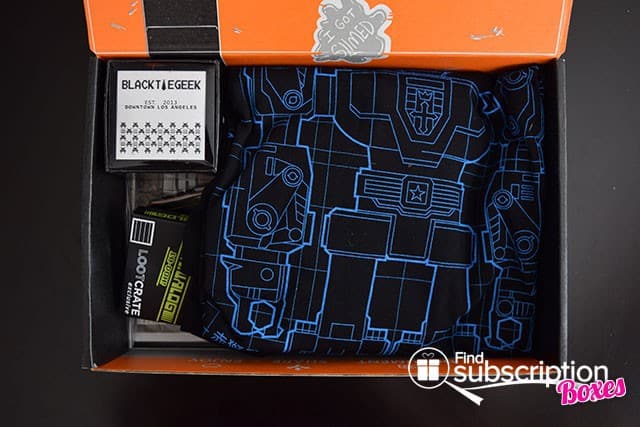 Inside the Loot Crate January 2015 Box
There were 6 items in our January 2015 Loot Crate box.

1. EXCLUSIVE Voltron Blueprint T-shirt
Made exclusively for Loot Crate subscribers, this soft and comfortable t-shirt will help you gear up to defend the universe.
2. EXCLUSIVE Star Wars Comic Book Issue 001
Solo and Chewy traveled through the galaxy to land on this exclusive Loot Crate variant cover issue of Star Wars Issue 001.
3. EXCLUSIVE 10-Doh! Figures
Revisit the 80's and 90's with these miniature game cartridge figures.
4. Comic Notebook
Create your own comics using the blank comic book panels and stencils in this compact comic notebook.
5. EXCLUSIVE Retro Arcade Skinny Tie
The perfect accessory for both guys and girls, this sleek tie was inspired by the classic Space Invaders arcade game.
6. EXCLUSIVE 8-Bit Glasses
Protect your eyes from harmful UV rays in retro-style with these durable 8-bit sunglasses.
BONUS Item: January 2015 Loot Crate Rewind Collectible Pin!
Loot Crate January 2015 Box Wrap-Up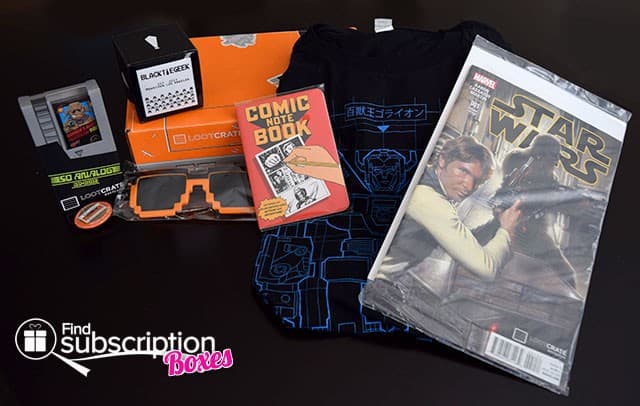 We loved taking a walk down geek-memory lane with the January 2015 Loot Crate Rewind box. This month was a great crate for collectors with so many exclusive items. a great collector's crate. The stylish tie, sunglasses, and t-shirt will show off our geek style. We can't wait to read this first edition Star Wars comic and were excited to receive the exclusive Loot Crate variant cover.
What was your favorite item from the Loot Crate January 2015 REWIND crate?