Loot Crate delivers a themed, geek subscription box filled with $40+ worth of geek and gamer gear and collectibles every month. With today's Loot Crate review, we're unboxing the September Loot Crate box. The September Loot Crate theme was Summon!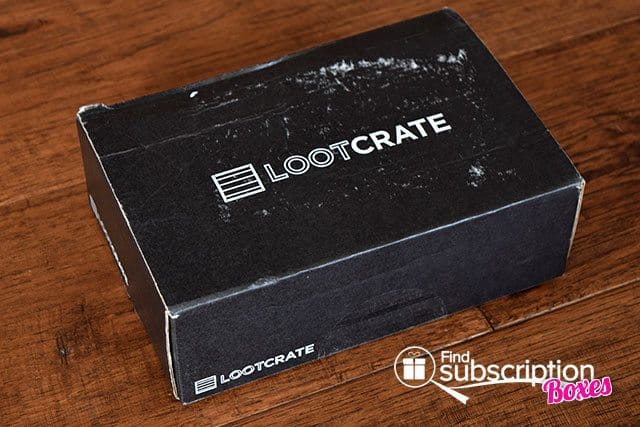 Every month, Loot Crate includes a Loot Crate mini magazine that features fun geek interest articles and information about that month's loot.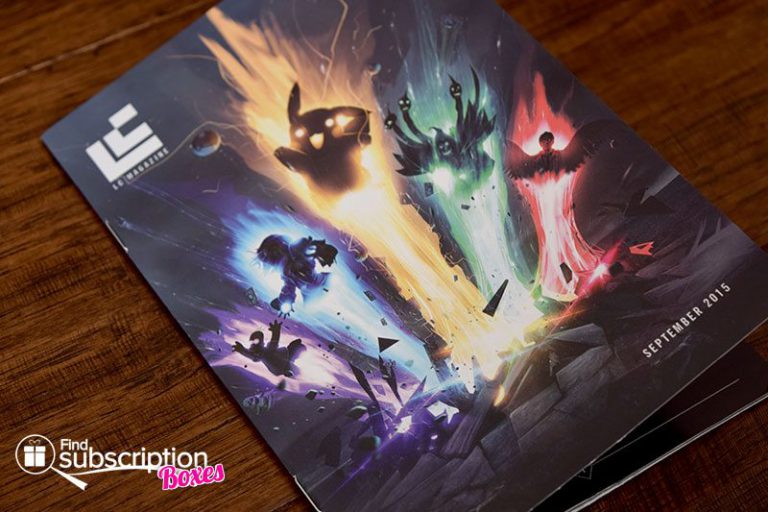 Here's a first look inside our September Loot Crate Summon Box.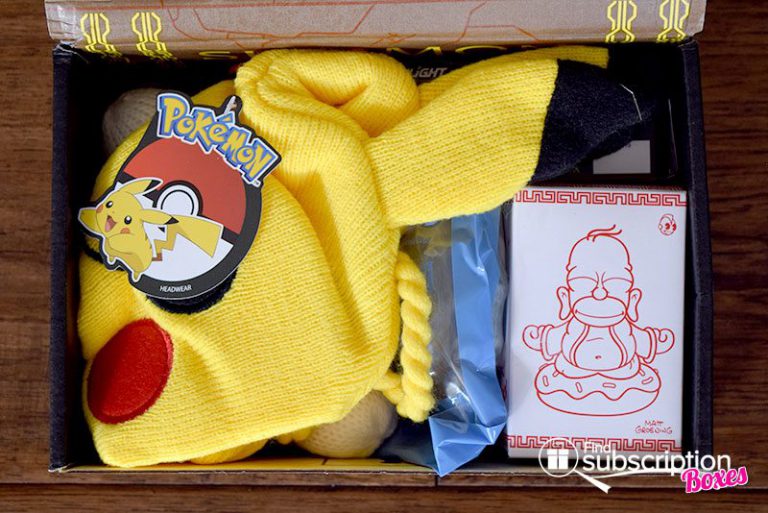 Inside the Summon Loot Crate September 2015 Box
There were 5 items in our September Summon Loot Crate.

EXCLUSIVE SuperNatural 19267 Chevy Impala


This exclusive 1:43 scale replica of Dean and Sam's classic ride features its original Kansas license plates.

KIDROBOT Homer Simpson Golden Buddha


This golden Homer shows the path to his enlightenment is through his stomach.

Pokemon Laplander Hat


Will you choose this Pikachu knit cap to keep you warm this fall?

Hearthstone Foam Stress Ball


Relieve stress and find inner tranquility between battles with this Blizzard Hearthstone stress ball.

Hearthstone Collectible Coin and Card Pack Code


First seen at Blizzcon 2014, this collectible has a golden coin and a DLC for exclusive digital game cards.
Bonus Item – September 2015 Summon Loot Crate Collectible Pin
Loot Crate September 2015 Summon Crate Review Wrap-Up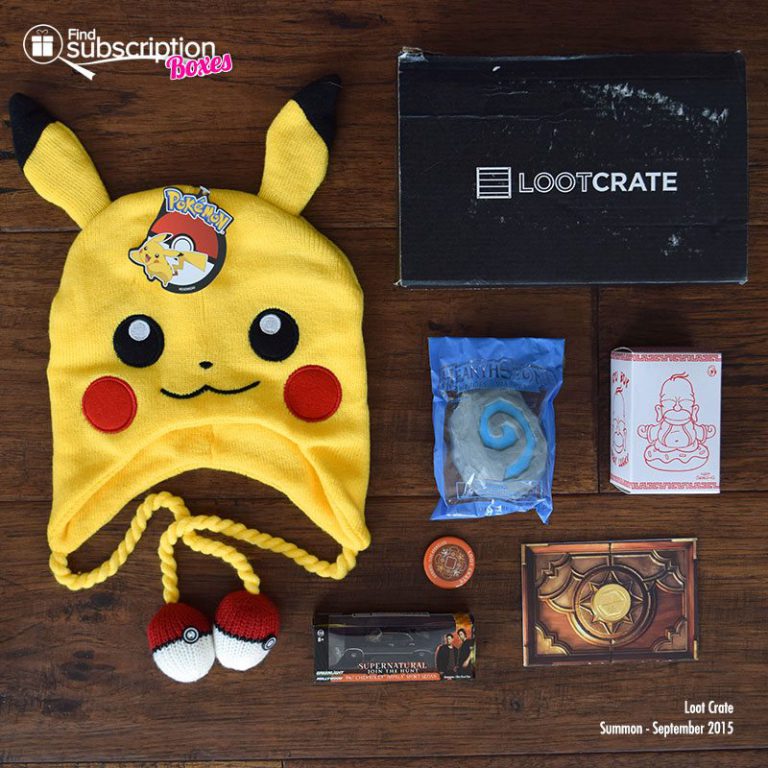 The September Summon Loot Crate conjured up some amazing "magical" items from popular video games and TV shows. The Pokemon hat is a stylish accessory that will help anyone be geek chic in any season. Supernatural fans will recognize the Kansas plates from Supernatural Episode 4.3 "In the Beginning". The Hearthstone stress ball is perfect for de-stress after work or your latest quest – no cooldown needed!
What was your favorite item from September's Loot Crate Summon box?
Loot Crate Coupon Code
Put a monthly geek box on auto-pilot with a Loot Crate subscription! Save $3 off your first Loot Crate box when you use Loot Crate coupon code NEWS3 or use code FINDBOXES to save 10% off any Loot Crate subscription. For a limited time, new subscribers also get a FREE Loot Crate t-shirt with 12 month subscriptions!