Love Goodly is a subscription box filled with a mix of full size products, focused on nontoxic beauty and skincare, as well as eco-style or home accessories, healthy snacks and wellness products. Their mantra is cruelty-free, non-toxic, vegan and eco-friendly.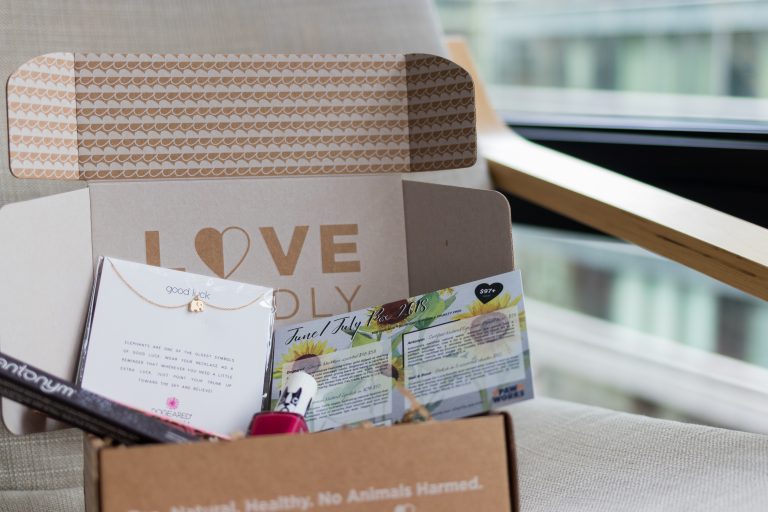 The box costs $29.95/month and you will receive over $85 worth of products. I am reviewing their June/July box and the listed value is $97. When the box arrived it came in a small brown box, very simple with some gold and white lettering. The box arrived in good condition and none of the items were damaged. And when I opened it I found a card describing all the items, along with 4 items.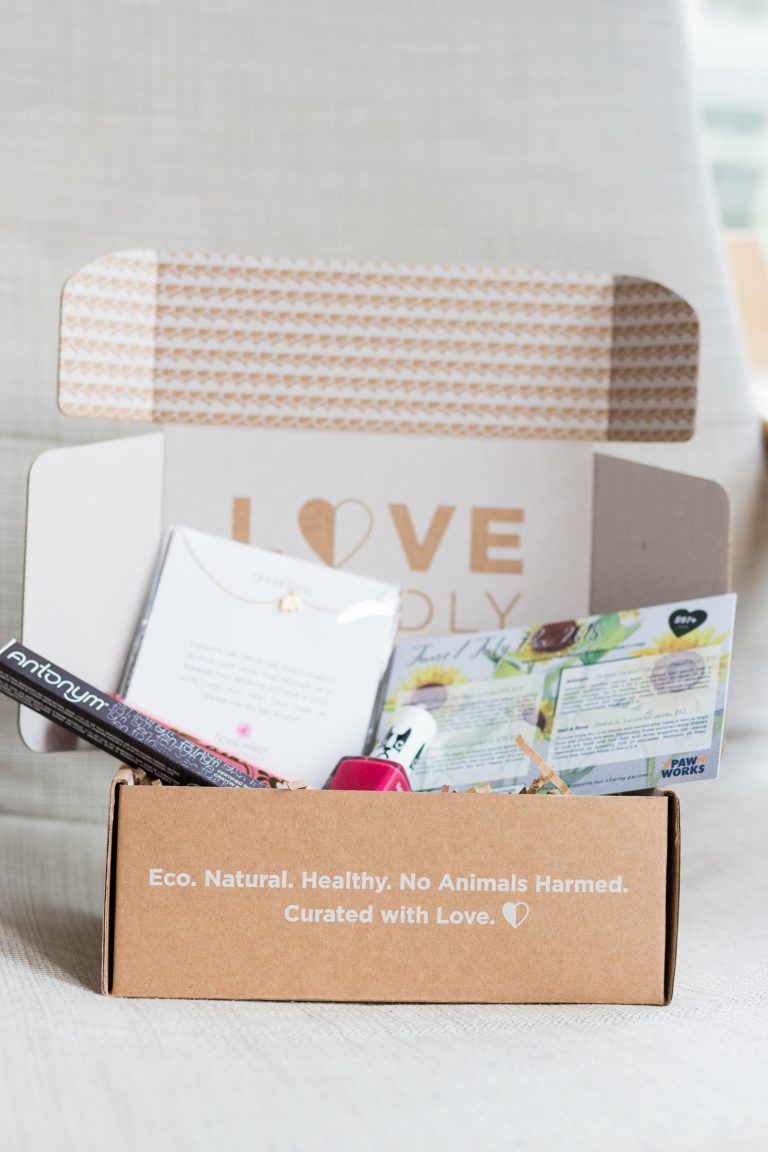 This month was inspired by Kaley Cuoco in support of PawWorks.
The first item I pulled out was the Antonym, certified natural eye liner pencil in the color noir. This is a water resistant eye pencil that would typically cost $19. As someone who doesn't typically use eye liner, I found this easy to applicate and use.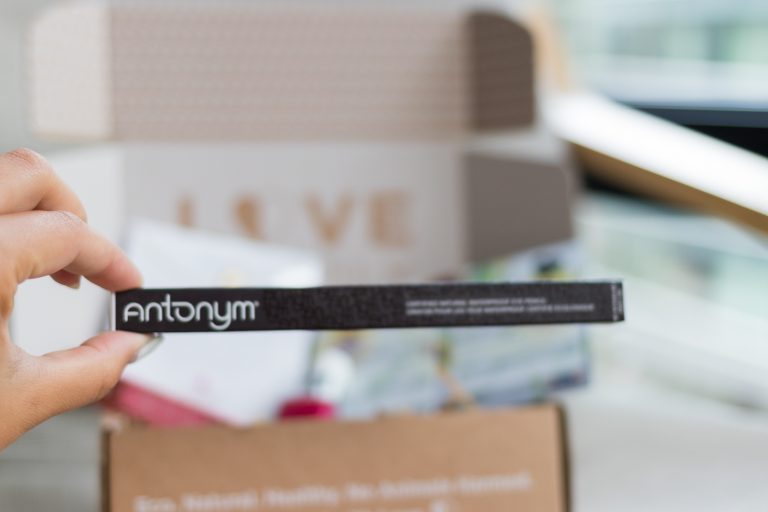 The second item in the box was the Pacifica, Devocean natural lipstick. This full color, vegan lipstick has a value of $10. Made with shea butter, jojoba and vitamin E, this lipstick will nourish and moisturize as you wear.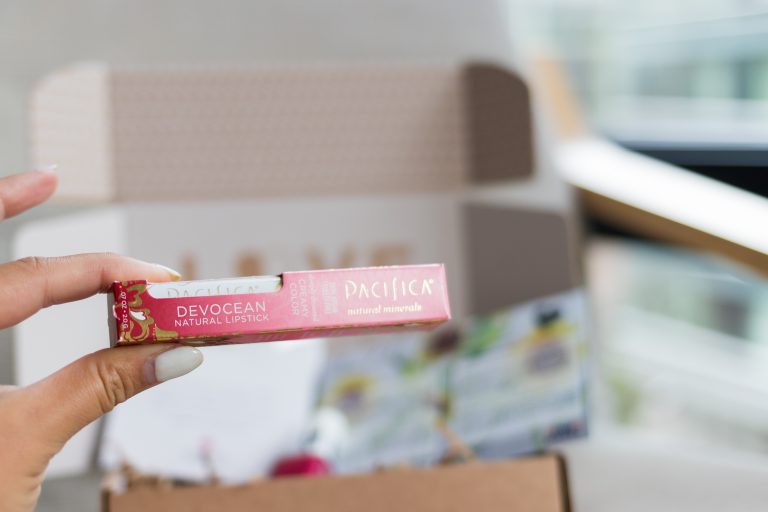 The third item was a Nail & Bone fingernail polish. Mine came in the color ruby and has a value of $10. This polish was custom made for Love Goodly and the brand supports pet rescue organizations buy donating 20% of their proceeds. The color is a bright pink, perfect for summer.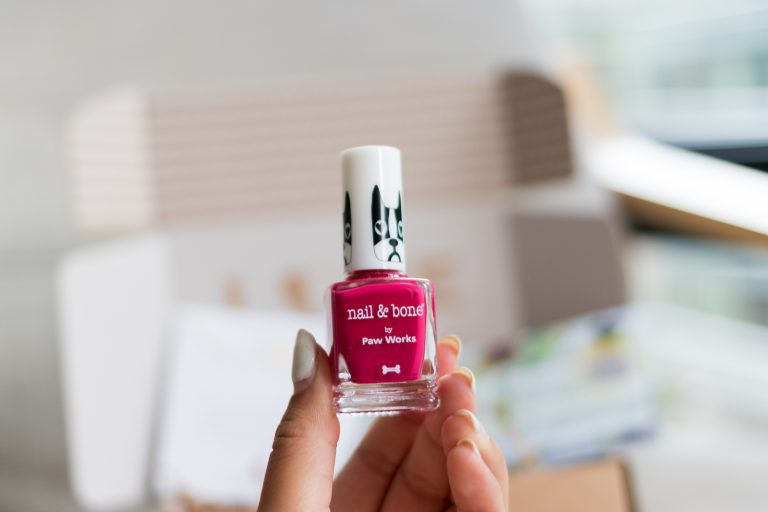 And finally, the last item is a dainty gold toned necklace from Dogeared. Mine is a charm necklace with an elephant on it. And it's value is listed at $48-58. Dogeared is a certified B corp, who is known for being social responsible. The necklace comes on a 16'' chain.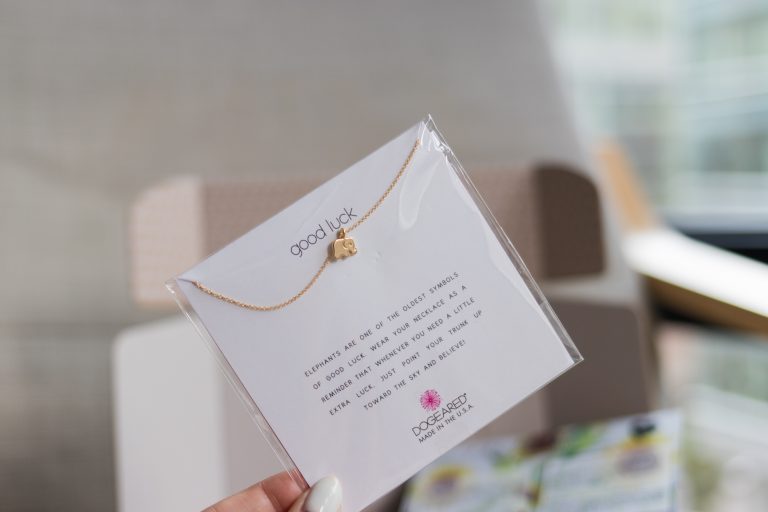 Those are all the items I received. Scroll down to see my final verdict.