Loot Crate has just announced the theme for the March 2014 Loot Crate box. The March 2014 Loot Crate theme is: TITAN.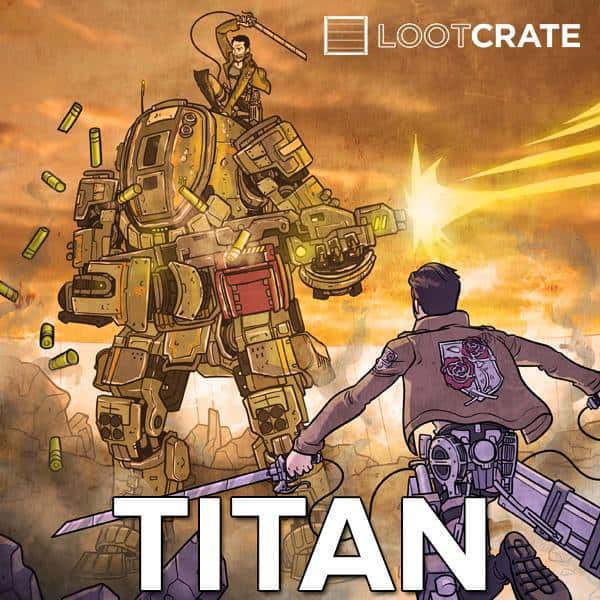 We've teamed up with Respawn and EA to bring you epic and exclusive items from Titanfall.
The March 2014 Loot Crate will also include another awesome t-shirt, items from the series Attack on Titan, and other goodies.
Ready to get the TITAN-themed Loot Crate box? Use code MARCHLOOT to save $3 or use code FINDBOXES to save 10% off your Loot Crate subscription.
March Loot Crate MEGA CRATE
Every month, one lucky Loot Crate member wins a MEGA CRATE. Here's a peek at March's MEGA CRATE valued at over $700.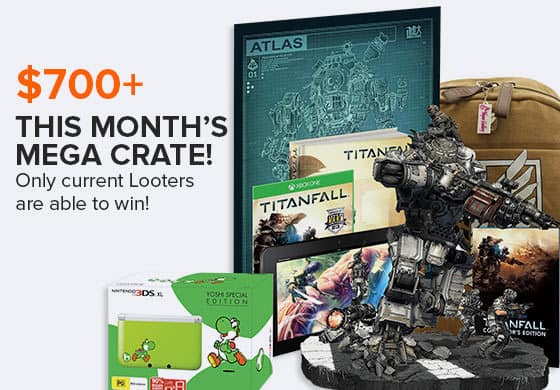 Want to know what's in the March Loot Crate MEGA CRATE? The March Loot Crate Mega Crate will include:
Titanfall Collectors edition
Titanfal Strategy Guide
Attack on Titan backpack
Yoshi edition 3DS XL
Amazon Kindle HDX
You have to be a Loot Crate subscriber to win. Join Loot Crate today!