Blue Apron is a meal delivery subscription box that makes cooking fun and easy. Blue Apron subscribers choose the meals they want to receive from a changing weekly menu and Blue Apron will ship you all the ingredients you need to make tasty dinners at home. With today's Blue Apron review, we're unboxing our March 2016 Blue Apron box.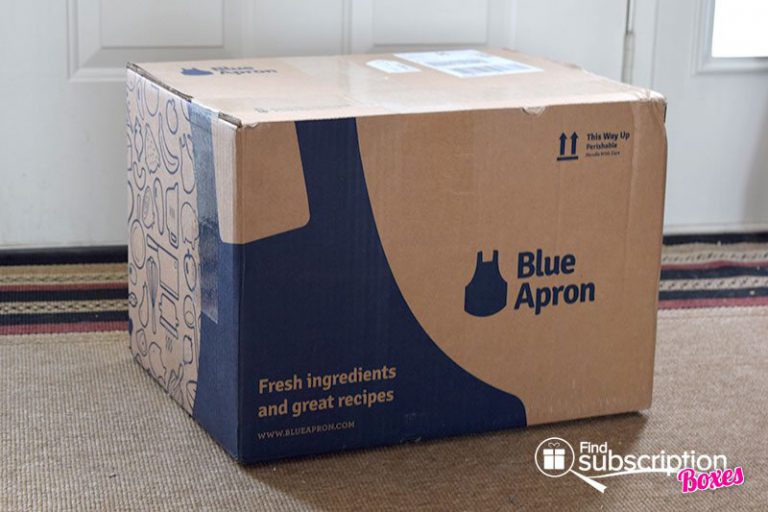 Each Blue Apron box is shipped via FedEx with dry ice, ensuring your meats, dairy, and eggs arrive at your doorstep cool and fresh. Blue Apron kept us up-to-date with our food, sending us emails updating us with our meal delivery tracking info.
Inside Our March 2016 Blue Apron Box
Our weekly 4 March 2016 Blue Apron box contained ingredients and recipes for:
Steak & Eggs with Quick Kimchi Fried Rice
Chicken Fried Chicken with Baked Sweet Potato & Collard Greens
Orecchiette Pasta & Roasted Chickpeas with Kale & Smoked Paprika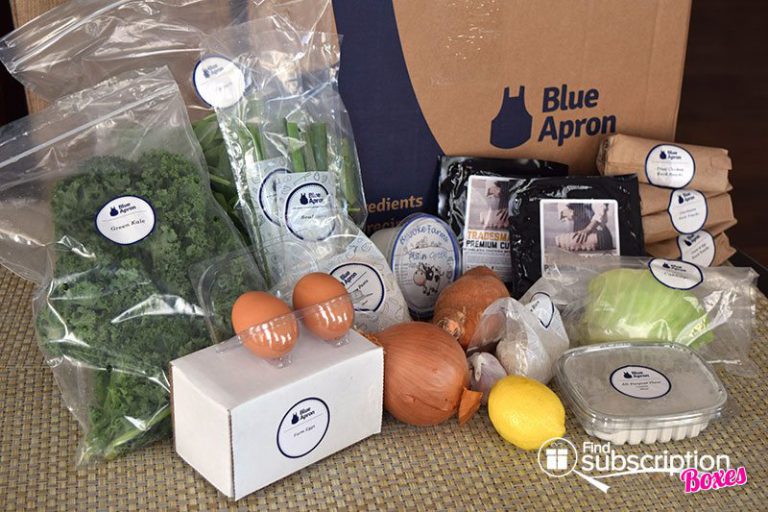 Blue Apron includes colorful recipes cards for each of the meals. The cards have step-by-step instructions, along with pictures for each step to guide you through preparing the meal.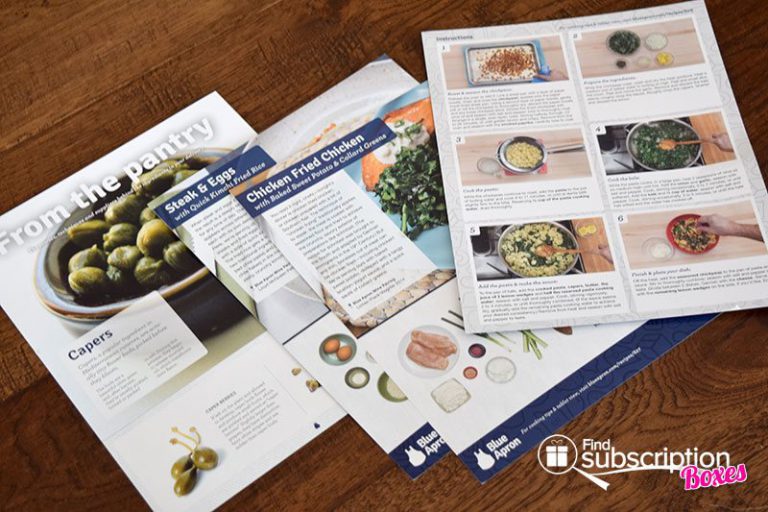 For our first Blue Apron dinner, we cooked up the Steak & Eggs with Quick Kimchi Fried Rice. Blue Apron provided the meat, vegetables, rice, and even farm fresh eggs. The only ingredients we needed from our pantry were salt and pepper.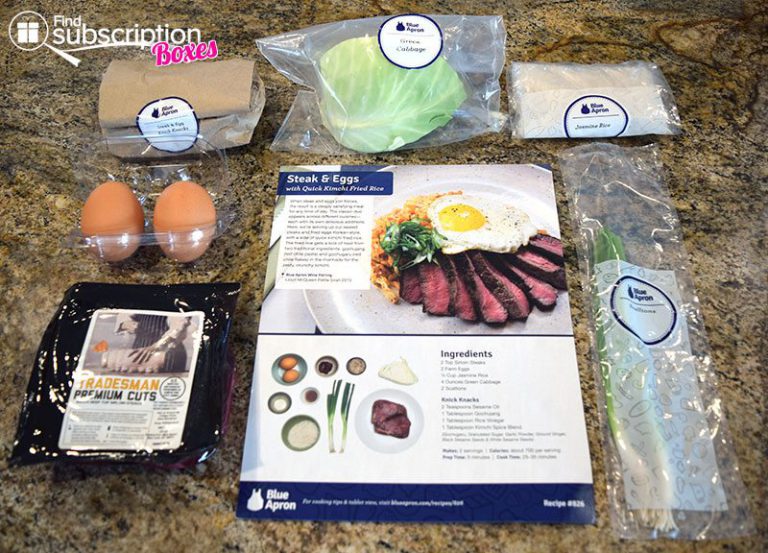 The Blue Apron recipe card walked us through washing and dicing to prep the ingredients. The first step was to get the rice cooking. Then we made the kimchi and set it aside to marinate. We love that the spice blend was separate (it came in the Knick Knacks bag), which allowed us to customize the spice level to our preference.
Next, it was time to cook the steaks. Blue Apron provided 2 top sirloin steaks for this dish.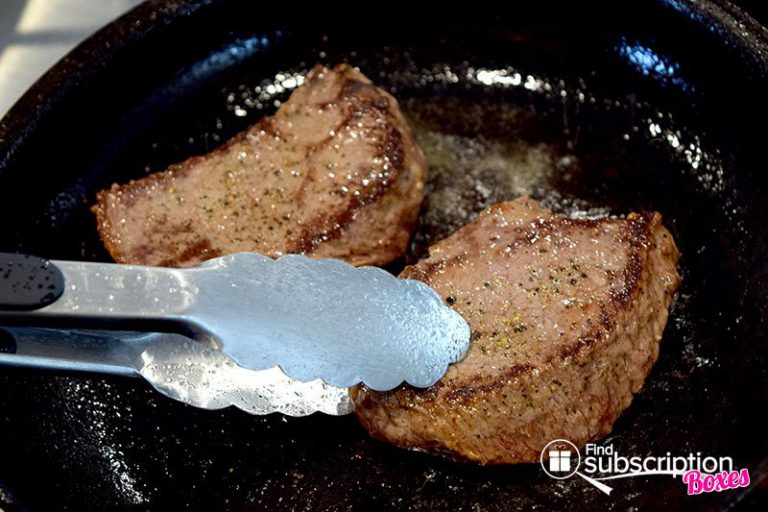 After cooking the steak, it was time for the fried rice. The cooked rice went into the frying pan, along with the sesame oil. Then we added the kimchi and mixed everything together. We skipped the gochujang sauce since to keep the spice levels low.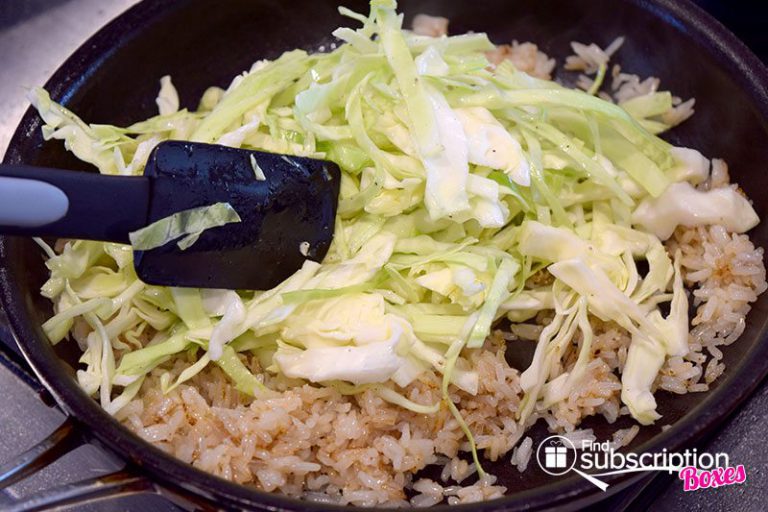 Once the rice was cooked, it was time for the finishing touch – the fried eggs. We opted for over-easy eggs on our meal. A fun twist would be to do scrambled eggs and mix them in with the fried rice.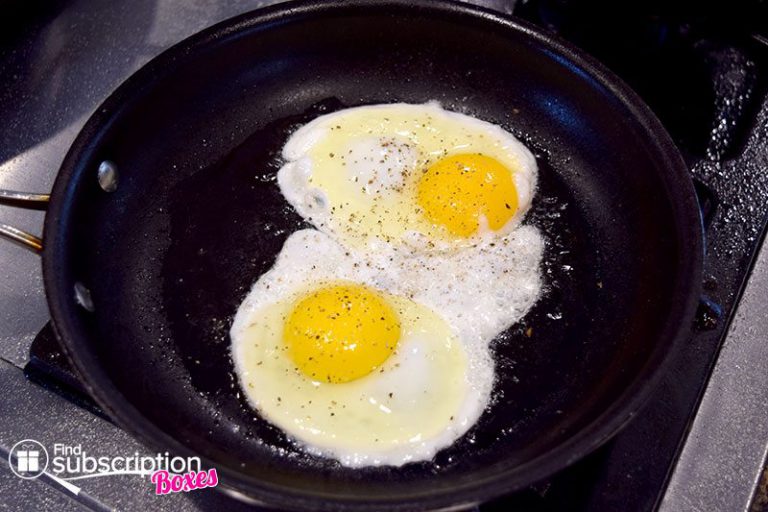 Once the eggs were cooked, our dish was complete! Blue Apron's Steak & Eggs with Quick Kimchi Fried was was super easy to make and super delicious to eat. Even though we skipped a lot of the spice, the fried rice and steak had tons of flavor. The egg yolk mixed into the rice and the steak added a rich flavor into every bite. From start to finish, we were able to cook up this gourmet meal in under 30 minutes.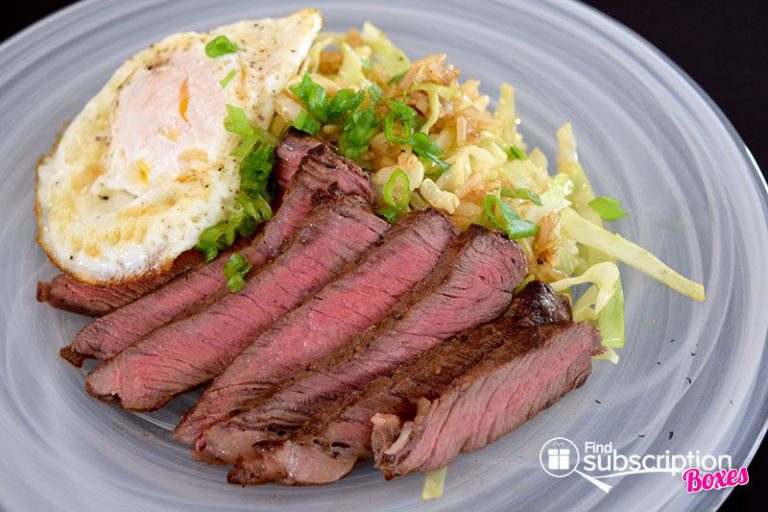 The Chicken Fried Chicken in our March Blue Apron box was equally tasty. We followed the recipe exactly and ended up with moist, crispy fried chicken that tasted like it came from a gourmet restaurant. Blue Apron makes sure you have fresh ingredients in your box, so our collard greens were swapped for fresh spinach. We appreciate that they keep an eye out for quality and produce that is in season. The Orecchiette Pasta is up next and we can't wait to try this vegetarian dish. (Blue Apron offers several vegetarian dishes in their weekly menus.)
Have you enjoyed a Blue Apron meal box? What was your favorite dinner?
Blue Apron Coupon
Use this limited time Blue Apron coupon code to get free meals! Through May 5, 2016, new Blue Apron subscribers can get TWO FREE MEALS on your first order. Click here to claim your free meals.