LOVE GOODLY is a bi-monthly eco and cruelty free subscription box for women. With today's LOVE GOODLY review, we're unboxing the February and March 2016 LOVE GOODLY Box.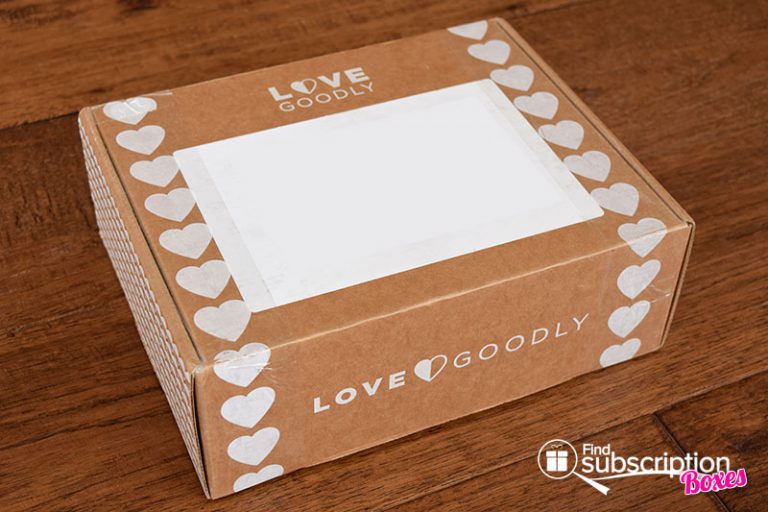 LOVE GOODLY includes a product card that describes the eco and natural products in that month's box. This month's card also had a recipe for Strawberry Cupcakes on the back.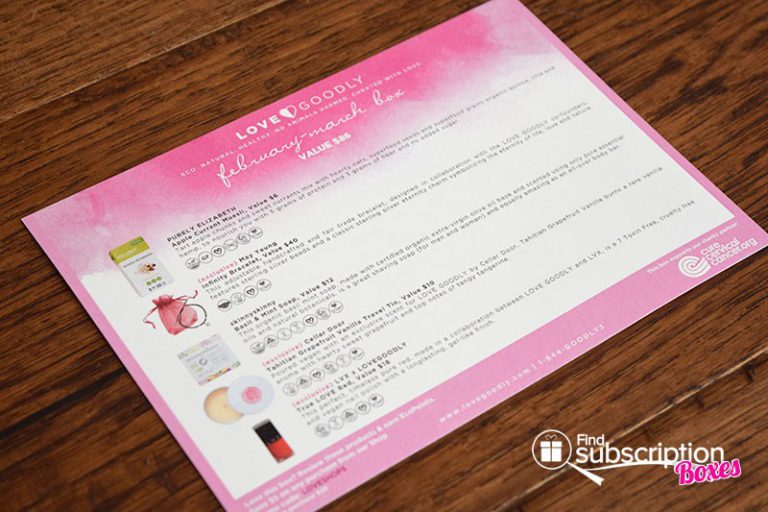 Here's a first look inside our LOVE GOODLY March 2016 box.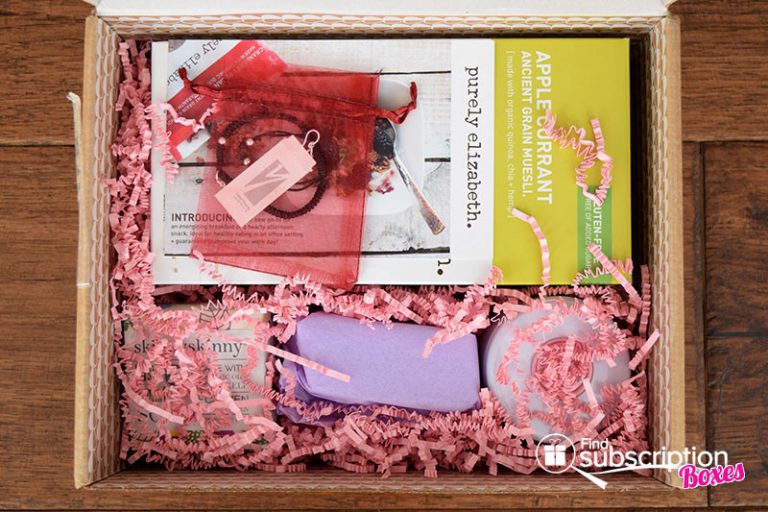 Inside the March 2016 LOVE GOODLY Box
There were 5 eco products in our February and March 2016 LOVE GOODLY box.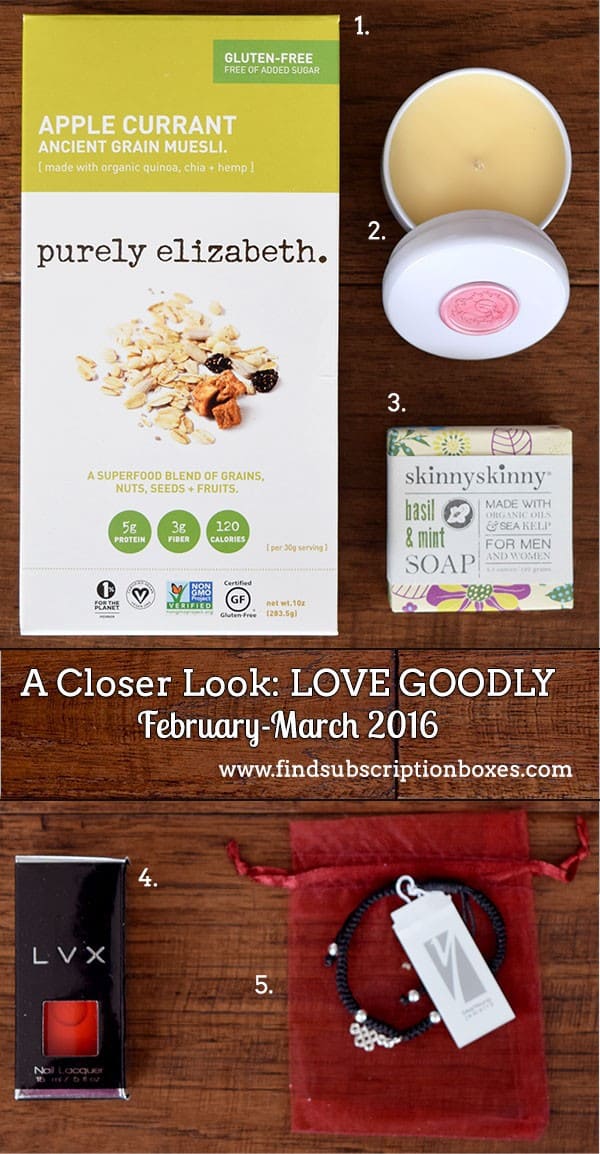 PURELY ELIZABETH Apple Currant Museli, Value: $6
Start your day or power your afternoons with hearty oats, superfood grains, apple chunks and sweet currants.
EXCLUSIVE Cellar Door Tahitian Grapefruit Vanilla Travel Tin, Value: $10
This candle smells AMAZING! It has a soft vanilla aroma with hints of sweet and tangy citrus.
skinnyskinny Basil & Mint Soap, Value: $12
Use this organic basil and mint soap bar as a shaving soap (for men and women) or a nourishing body bar.
EXCLUSIVE LVX x LOVEGOODLY True LOVE Red, Value: $18
This timeless red nail polish is vegan, 7 Toxin-Free, cruelty-free and has a glossy, gel-like finish.
EXCLUSIVE May Yeung Infinity Bracelet, Value: $40
Symbolizing the eternity of life, love and nature, this exclusive bracelet is handcrafted with sterling silver beads and a classic eternity charm.
March 2016 LOVE GOODLY Review Wrap-Up
The February-March 2016 LOVE GOODLY box delivered a great mix of beauty and lifestyle products for the eco-conscious woman. The handmade infinity bracelet is a great accessory that symbolizes the eternity of life, love and nature. Both the basil and mint soap and the Tahitian candle have wonderful scents that can help body and home smell like a relaxing spa. This month's LOVE GOODLY box had an $86 retail value!
What was your favorite product from the March LOVE GOODLY eco box?
LOVE GOODLY Promo Code
For a limited time use LOVE GOODLY promo code FSBLOVE to save $5 of any bi-monthly box subscription.