GlobeIn, The Artisan Box monthly subscription plan contains a wonderful assortment of highly curated, artisan-made items from all over the world based on the theme you choose. This "Globe In a box" subscription box features unique items sure to bring you enjoyment. With today's GlobeIn Artisan Box review, I'm unboxing our March 2017 GlobeIn Artisan Box. This month's theme is Dine, but rather than going out to dine, we'll stay in and savor food and products from around the world. Enjoying an international flare to our meals at our own table is a great way to "travel" without booking a reservation or buying airfare.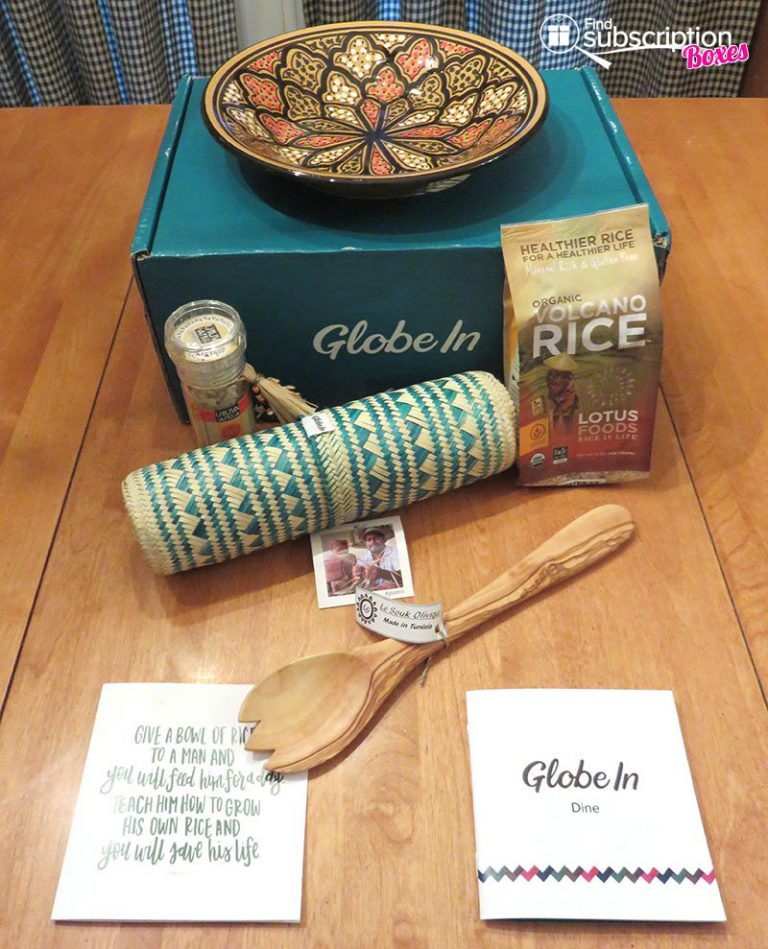 GlobeIn's mission is to "deliver joy by empowering and connecting remarkable, remote artisans to mindful customers." GlobeIn offers several different subscription plans, gift options, and shopping on their website to benefit social good. Their manifesto is spelled out on their website. Each GlobeIn subscription box contains a pamphlet describing in detail each item, its provenance, how it benefits the artisans, and suggested uses.
Inside the March 2017 GlobeIn Artisan Box Dine Box
While unboxing the March 2017 GlobeIn Artisan Box Dine box, we're reminded of Confucius: "Give a bowl of rice to a man and you will feed him for a day. Teach him how to grow his own rice and you will save his life." The first item I unwrapped was a beautiful Hand-painted Pasta Bowl from Le Souk Ceramique in Tunisia. Le Souk's artisans use a team approach in crafting their products, from the edgework, to painting, and glazing, each step is done by hand with no machinery. The warm colors and beautiful design of this bowl complements most tableware. It's like a piece of artwork that enhances the food served within it. I will treasure this bowl by using it often.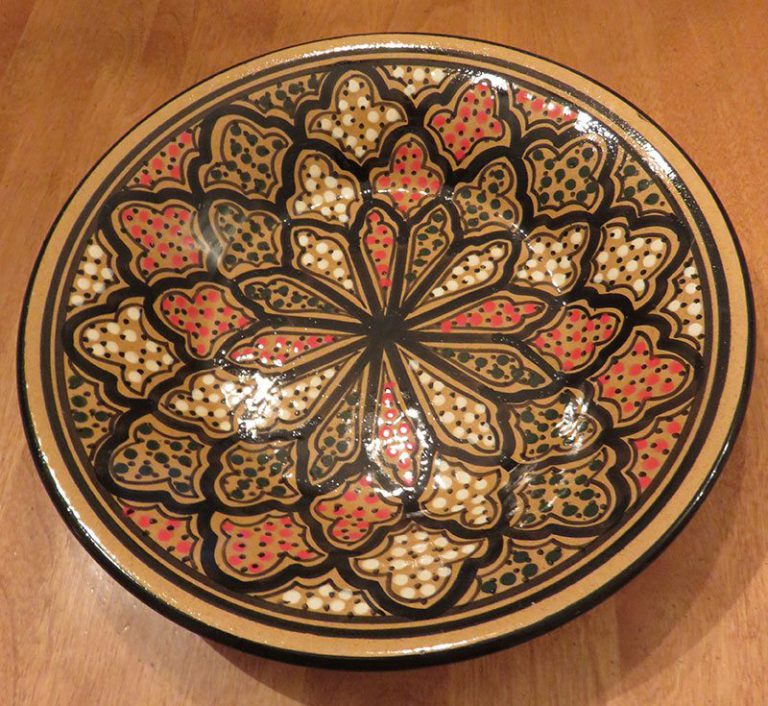 We next find a Spice Grinder from Turqle Trading in South Africa filled with Hot Rocks Mild blend of salt, chilli, lime oil, and paprika oil. The salt blend is delicious with the right amount of heat to spice up any dish. I used it on chicken and in rice, but it could be used on a medley of items from burgers to seafood and anything in-between. Turqle Trading is an ethical brand which creates job and educational opportunities while remaining fair trade. I keep this Spice Grinder by the stove and find it a wonderful way to enhance any dish I add it to.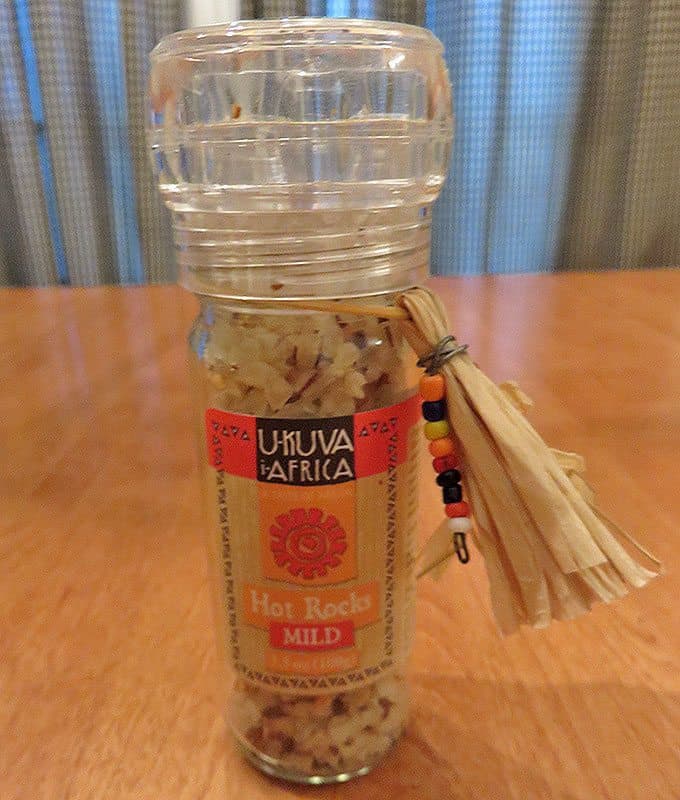 The Olive Wood Spork is made by Le Souk Olivique in Tunisia and is a woodworking studio sub-brand of the company which made the bowl. Tunisia is still rebuilding after a revolution, and Le Souk strives to train its workers in sanding and sculpting in the woodworking trade. The spork, made from olive wood, is not only useful as a lightweight and sturdy serving tool, its burled and curly graining looks like art—each piece's grain will vary as wood patterns are unique to each cut. I use it often and keep it in my crock with cooking utensils.

Organic Volcano Rice is from Indonesia and distributed by Lotus Foods, a company which is changing the way rice is produced through the More Crop Per Drop method of growing: it more than doubles the yields while using less water and no agrochemicals. Rice is a main staple of half the people on Earth and it usually uses a large percentage of water, so this new method is radically different and eco-friendly because the rice is grown in the volcanic soils of West Java. The soils contain the essential minerals of magnesium, manganese, and zinc which are naturally absorbed into the rice plant. The flavor of the rice is unique and works with any favorite dish you make. We really enjoyed the rice in stir fry and as a side to a chicken dish.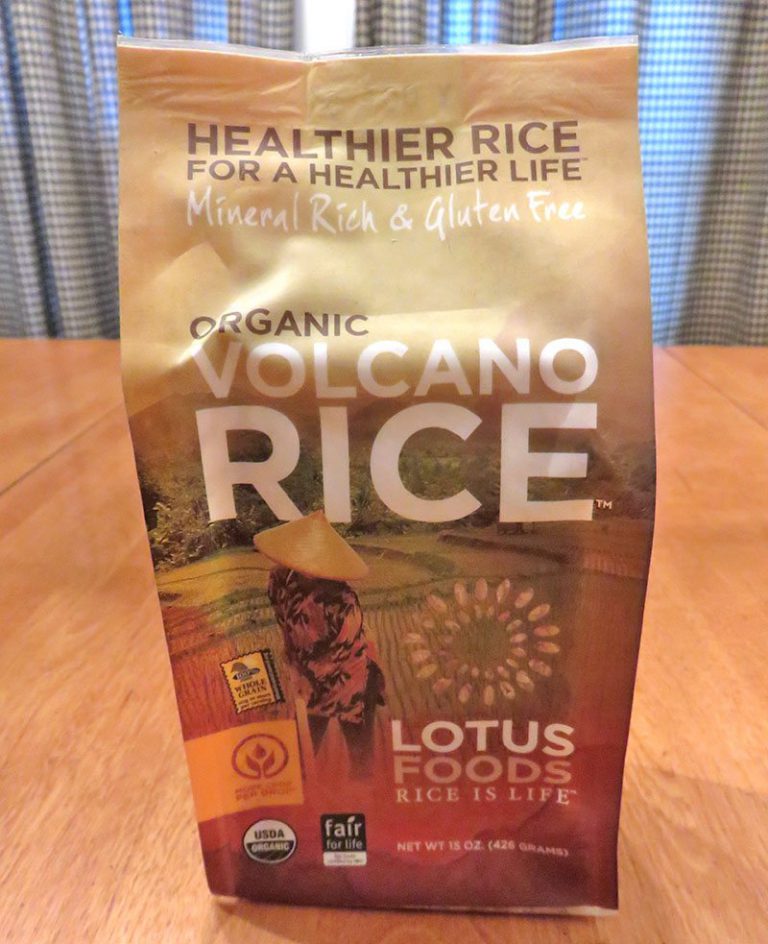 The Palm Leaf Bottle Basket is a little different than the usual baskets from GlobeIn. Still made by the weavers from Oaxaca in Mexico, the design is hand-woven to fit a water bottle or even a narrow wine bottle. While it would look great in your tote for any standard water bottle, I was able to fit a reusable water bottle in it to be more eco-conscious.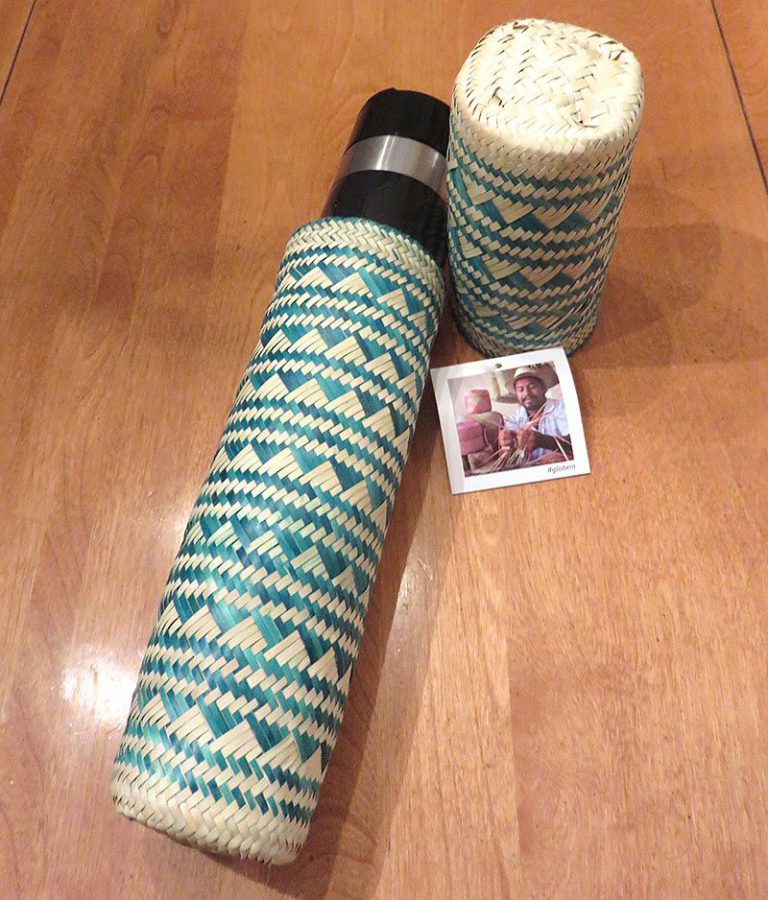 March 2017 GlobeIn Artisan Box Dine Box Review Wrap-Up
The March 2017 Globein Artisan Box Dine-themed box was a perfect way to learn about different parts of the world while dining with these featured items. I will use the bowl and spork all the time; the rice was a family favorite–it was enhanced with the flavor of the salt blend in the spice grinder.  The basket is a unique way to carry water in my tote around town. There's even a quick and savory recipe included in this month's booklet. The whole collection is a great way to wake-up our family's taste buds.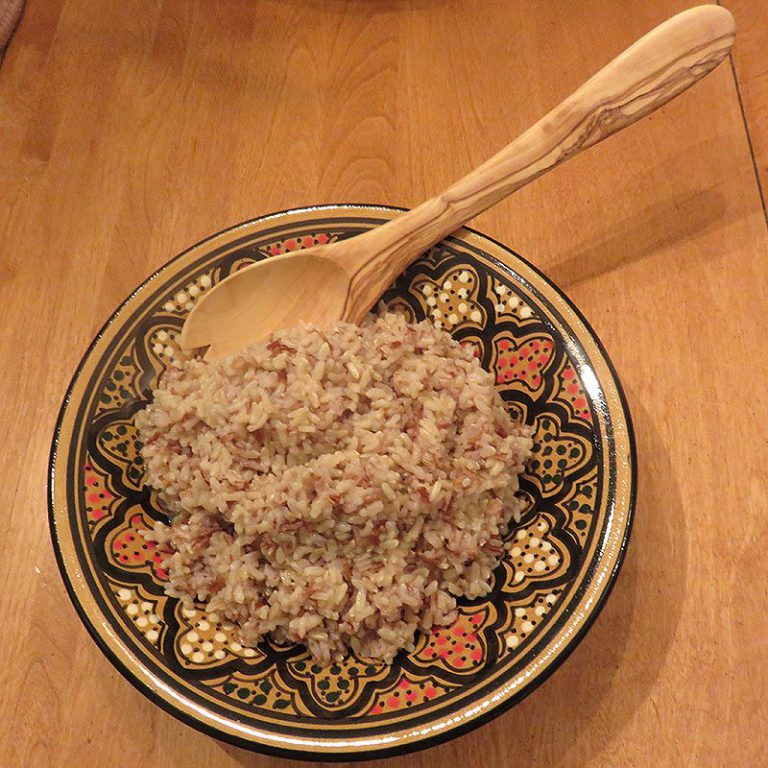 The pamphlet included gives more in-depth information on the artisans and companies, a better understanding and awareness of safe job conditions which can impact steady employment in the industries supported, as well as a positive effect on the quality of life for the artisans. GlobeIn's partnerships bring to light not only artisans in the world, but how supporting the artisans helps reduce poverty by employing many in a global setting.
Globe In's Artisan boxes offer many curated lifestyle products each month with an array of customized themes, discounted up to 50%, supporting artisans in over 40 countries.
GlobeIn Artisan Gift Box Coupon
For a limited time, save $10 off 3 month of longer Artisan Box subscriptions. Use GlobeIn Artisan Box coupon code WELCOME at checkout to claim your discount.