Loot Wear is a monthly geek fashion and accessories subscription box brought to you by Loot Crate. Available in 5 different subscriptions –  Loot Socks, Loot Tees, Loot Wearable, Loot for Her, and Underwear – every Loot Wear subscription box delivers unique and often exclusive, geek clothing and accessories. With today's Loot Crate Loot Wear review, we're unboxing the March 2017 Loot Wear geek subscription boxes. The Loot Wear March 2017 theme was PRIMAL.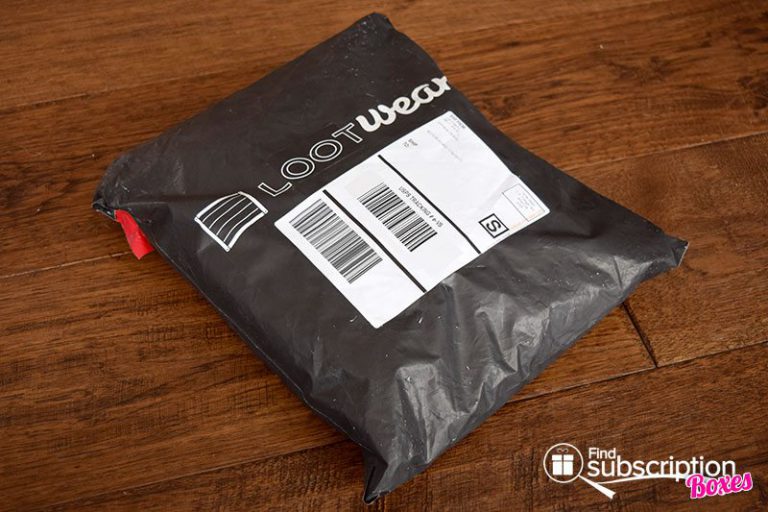 Loot Crate included a colorful flyer that had pictures and descriptions of all the geek fashion and accessories in the March Primal Loot Wear collection.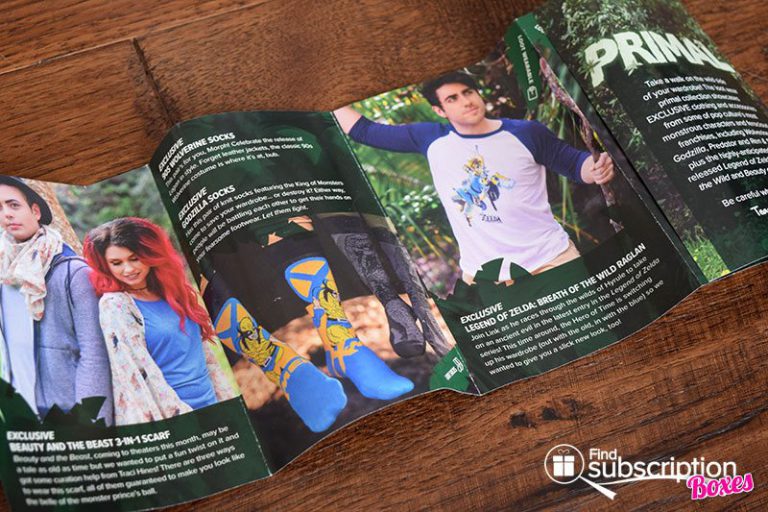 Inside the March 2017 Loot Wear Collection
March's PRIMAL Loot Tees shirt is an exclusive Predator t-shirt. Originally only available as a gallery print, this Predator t-shirt features a design by artist Marko Manev. A Jungle Hunter's head is visible through the branches and trees.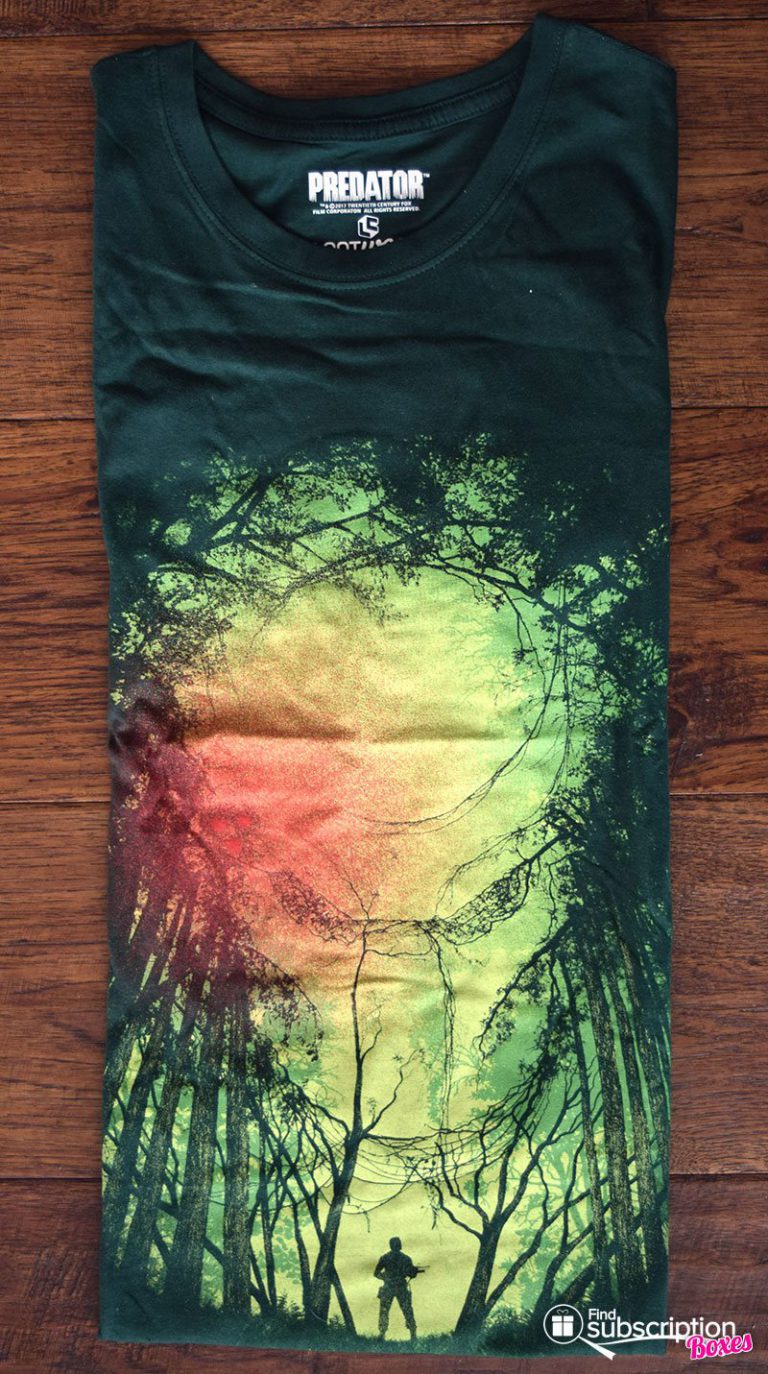 The March Loot Socks collection had two pairs of exclusive socks! You won't have to say "goodbye" to Logan with these exclusive 90's Wolverine Socks. The bright blue socks have Logan in his classic 90's Wolverine costume. Your feet will look fearsome with the exclusive Godzilla socks. These black socks have a gray Godzilla design that makes a statement without being flashy.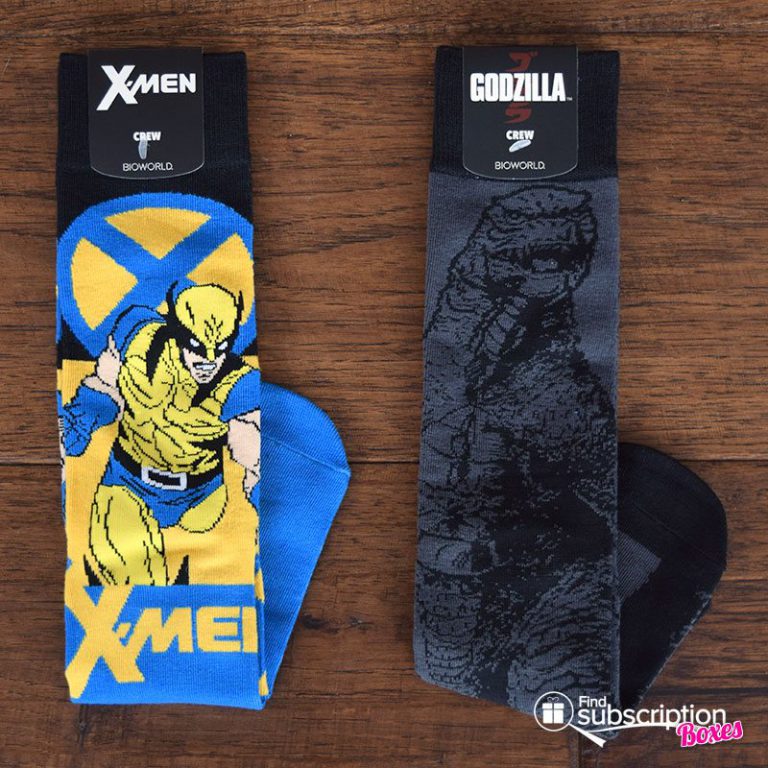 Next we have the March Primal Loot Wearables item – an exclusive Legend of Zelda: Breath of the Wild raglan shirt. This sports-style shirt has an image of Link preparing to fire an arrow as he races through the wild of Hyrule.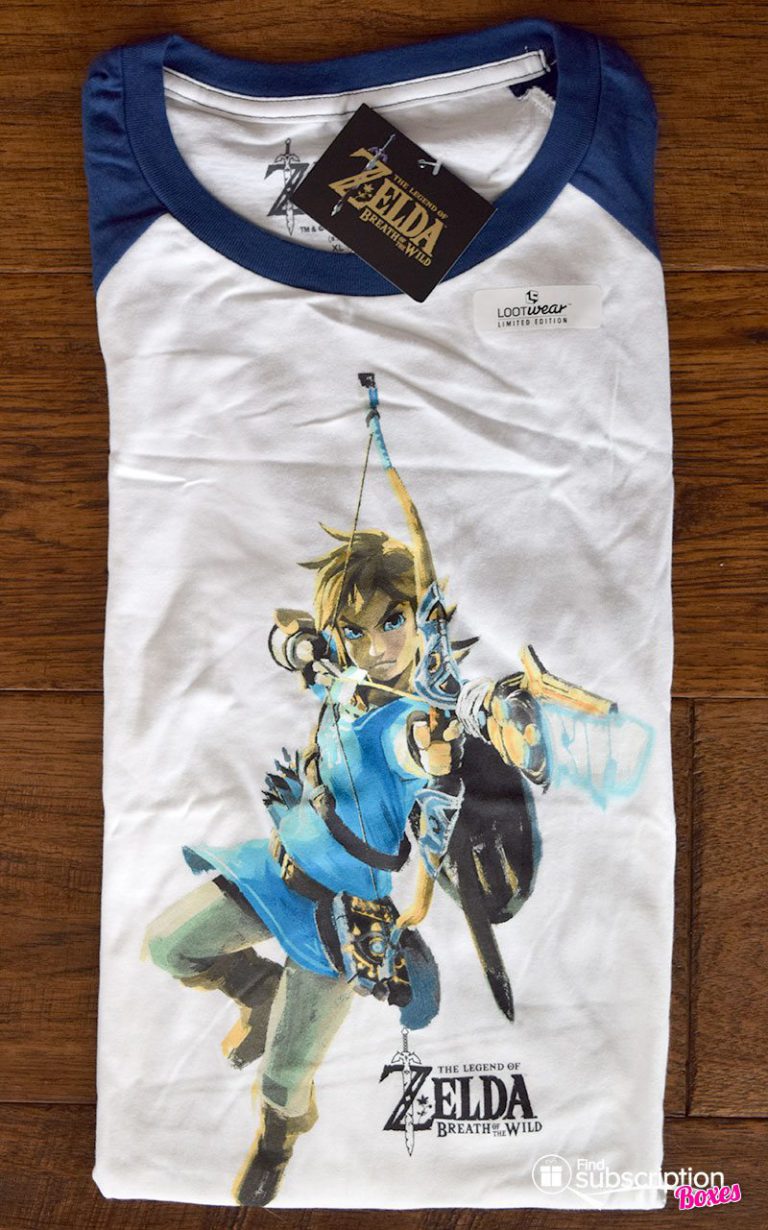 For the geeky guys, the Primal March Loot Undies item was Ren & Stimpy Underwear. Your favorite cat and dog duo decorate these exclusive Ren & Stimpy boxers.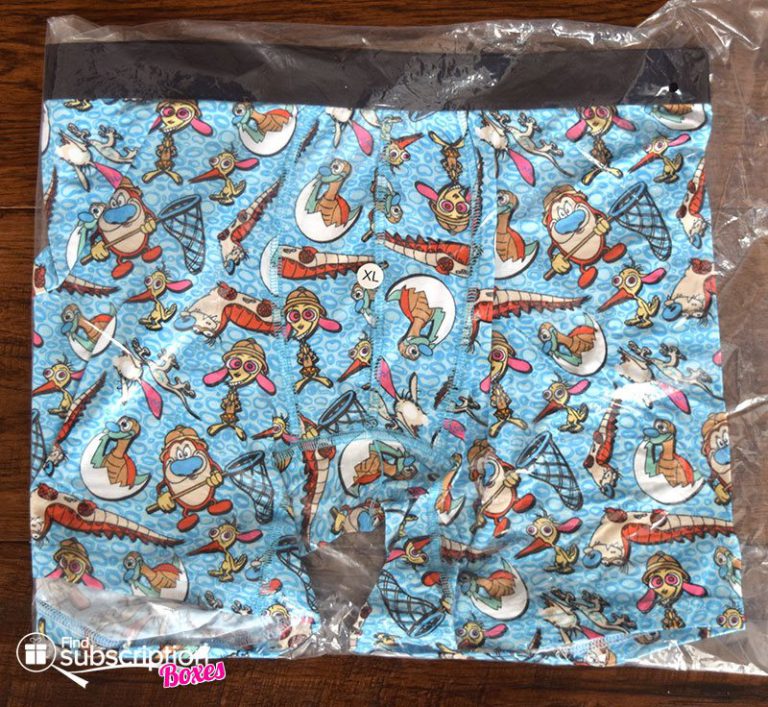 Finally, the March Loot for Her Primal item was an exclusive Beauty and the Beast 3-in-1 scarf. Whether wearing it as a scarf or wrap, this exclusive scarf is decorated with light pastel flowers and images of Belle and the Beast. It's perfect for the latest release of Beauty and the Beast.
What was your favorite March 2017 Loot Wear apparel item?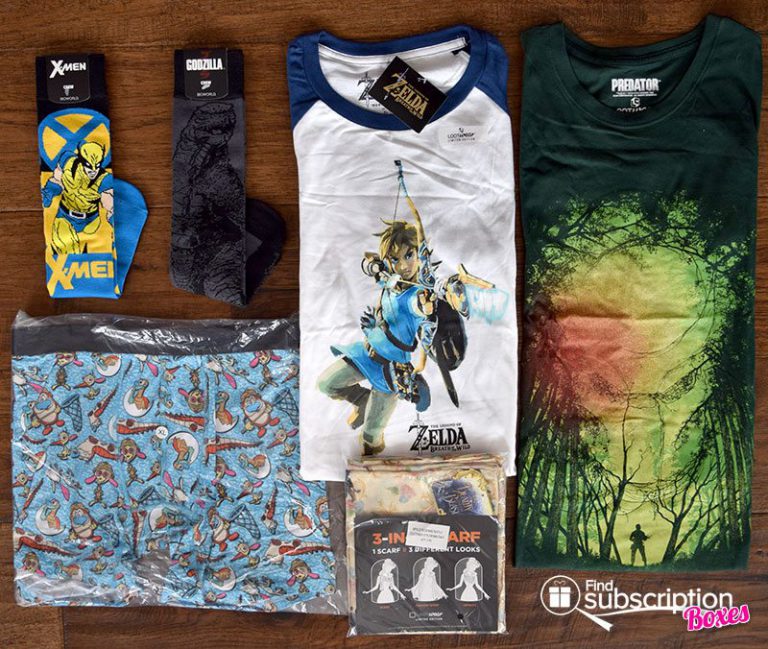 Loot Wear Coupon Code
Use Loot Wear coupon code SAVE3 to save $3 off any new Loot Wear subscription. Join today!