Margot Elena Discovery Box is a quarterly bath and beauty box, filled with products from premium brands such as Tokyo Milk, Lollia, and Library of Flowers. A quarterly subscription to Margot Elena is $49.99, and an annual subscription is $179.99. Each box will contain over $200 of products!
Today I will be reviewing Margot Elena's Fall 2018 box.This box is out of stock, but pre-order for the Winter box is now available.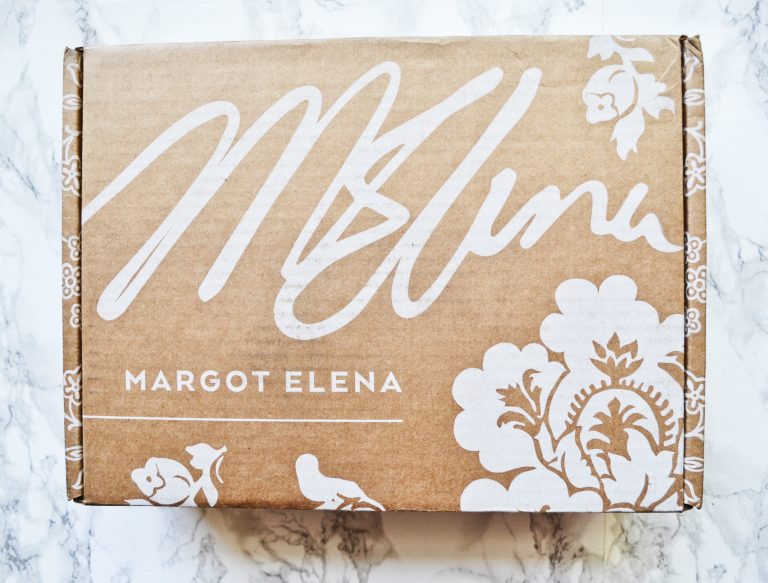 Fall 2018's theme is "Everlasting Blooms" which sounds lovely! This box is supposed to help you gently transition to autumn's prints and fragrances.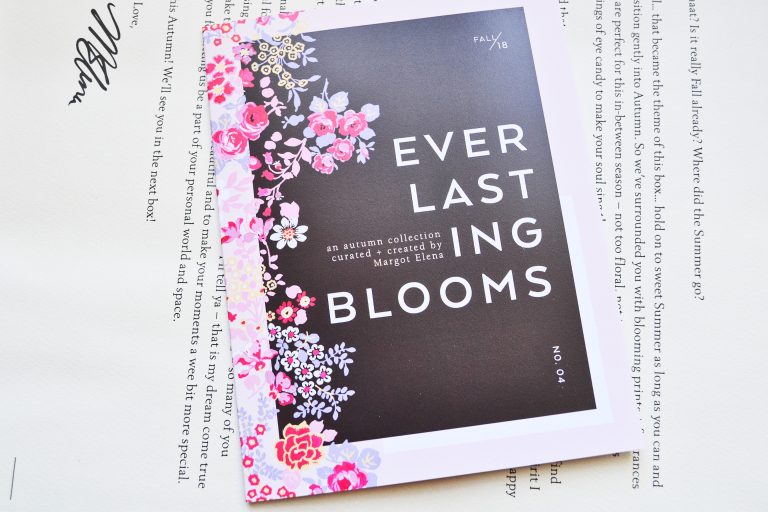 The box included a card that gave a quick rundown of everything in the box: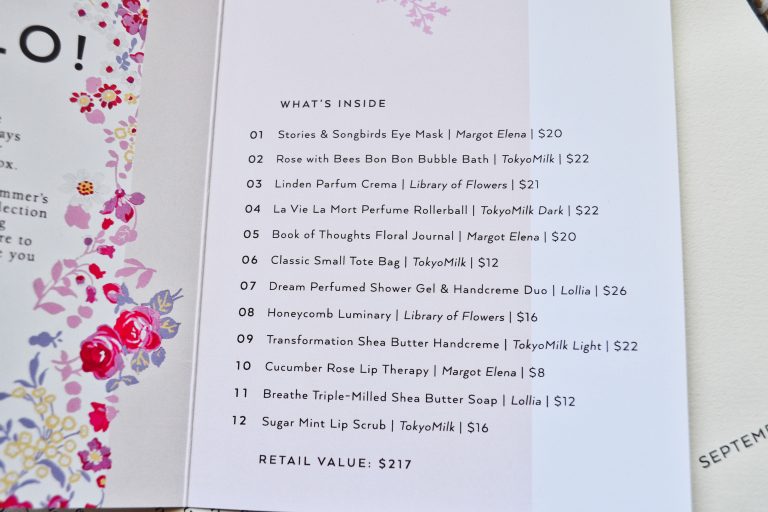 It also included a lengthy note from Margot Elena, in which she explained the box's theme.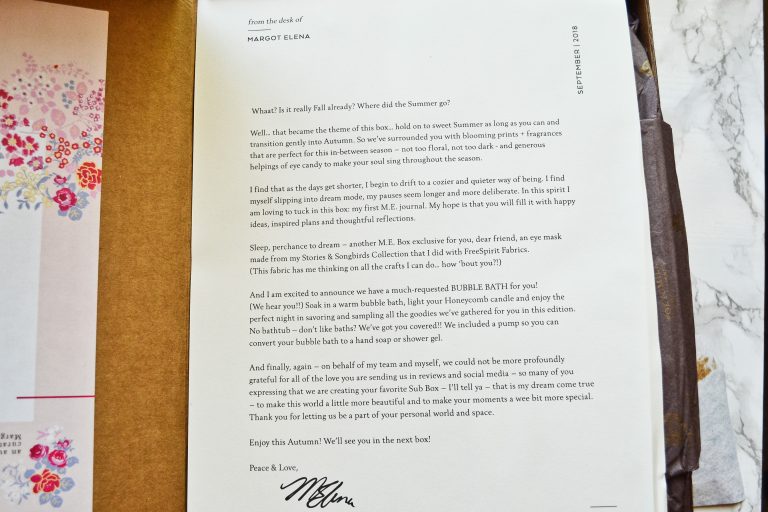 I'll tell you what, Margot Elena sure is great at building anticipation! I could barely restrain myself from tearing into the tissue paper.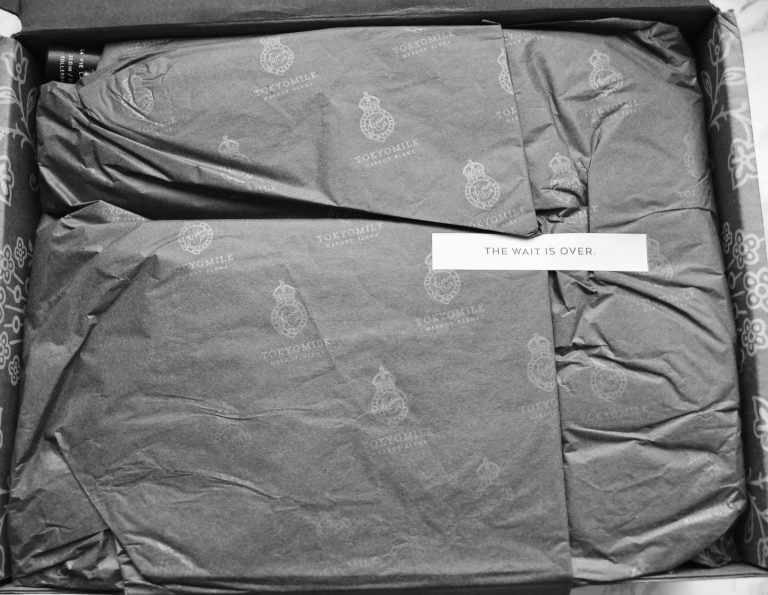 Several of the items were wrapped in tissue paper, and everything arrived in perfect condition.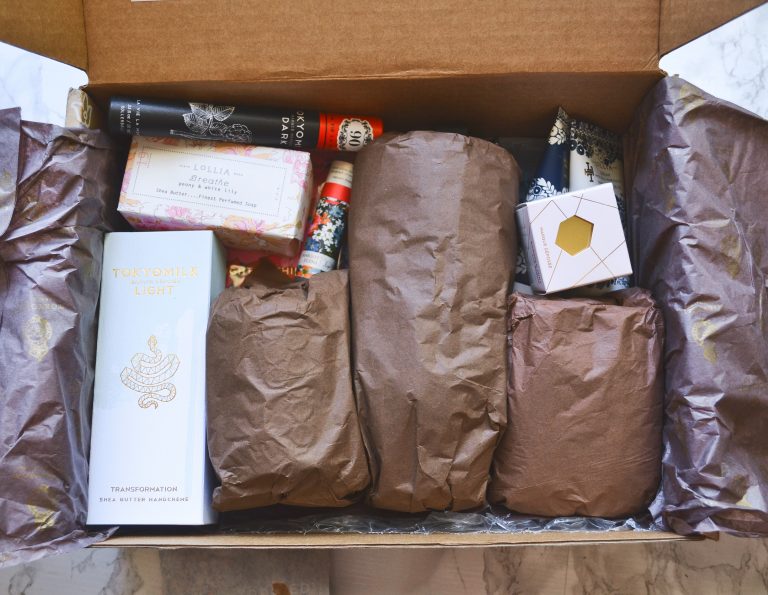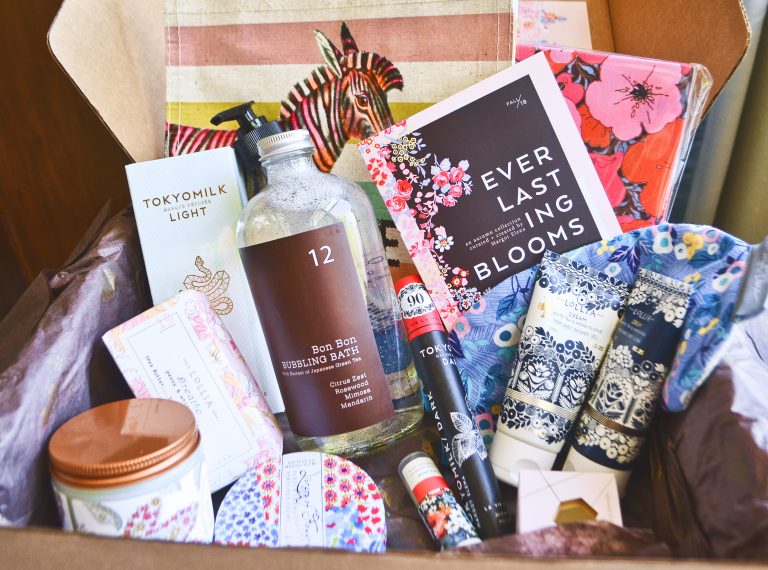 Let's take a look at what was inside the Fall 2018 Margot Elena Discovery Box!
Tokyo Milk "Rose With Bees" Bonbon Bubbling Bath ($22)
After unwrapping the items in my box, I was immediately drawn to this gorgeous bubble bath! The bottle is gorgeous, and you can see a rose through the back of the bottle. The bottle is quite large, and contains 16 fl oz of product. "Rose With Bees" smells of citrus zest, rosewood, mimosa, and mandarin. It also contains extract of Japanese green tea, and hydrating avocado and olive oils and Vitamin E.
Good Lord, this smells heavenly! I have used it twice this week, and it makes the fluffiest, best-smelling bubbles. It can also be used as a shower gel, but I definitely prefer it as a bath.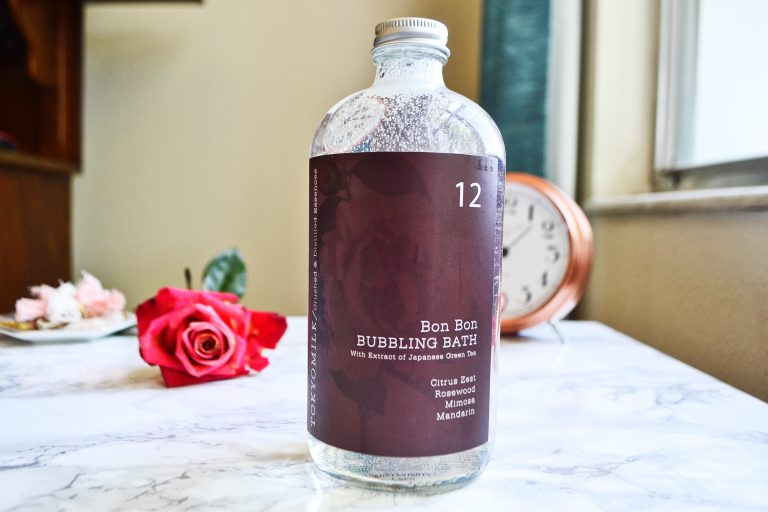 This bottle is so luxurious, and I think I will repurpose it once I've used all the bubble bath.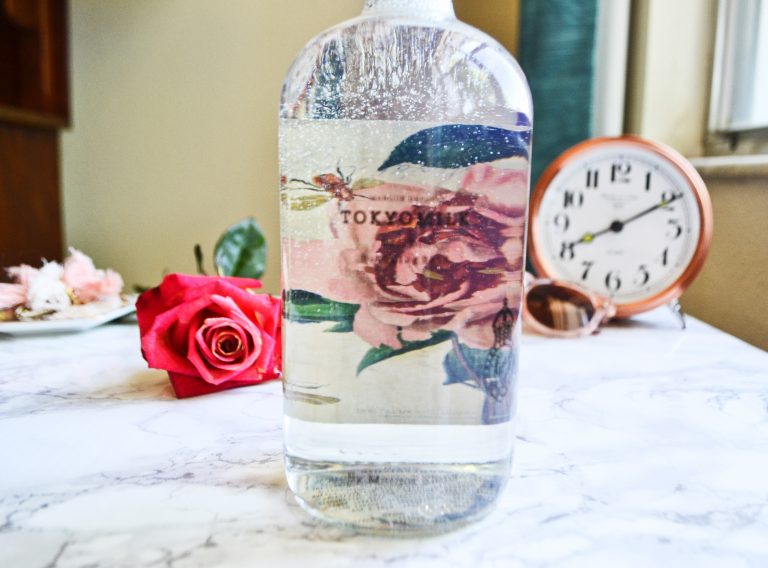 Tokyo Milk La Vie La Mort Perfume Rollerball ($22)
La Vie La Mort is a blend of white tuberose and jasmine, as well as cardamom and hibiscus leaf. I normally hate jasmine, as it goes quite stinky on my skin – but this actually reacted well with my body's chemistry. The cardamom lends a subtle spiciness and warmth, and the floral gives it a romantic feel. "La Vie La Mort" means To the life, to the death – or in less romantic terms, "forever".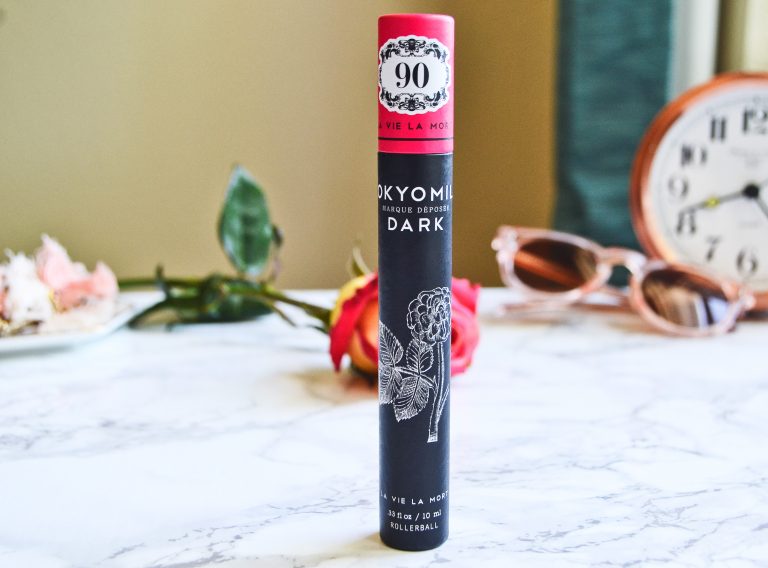 I like that the perfume has a carrying case, but I probably won't be using it.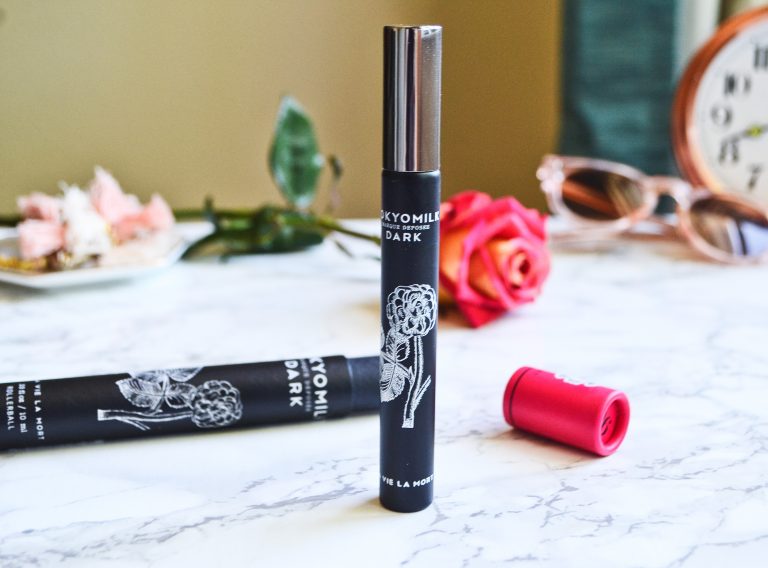 It has been so long since I've used a rollerball perfume! I like using it to apply small amounts of perfume behind my ears and on my clavicle. I like to use light amounts of perfume, so it can waft up at me throughout the day like my own little secret.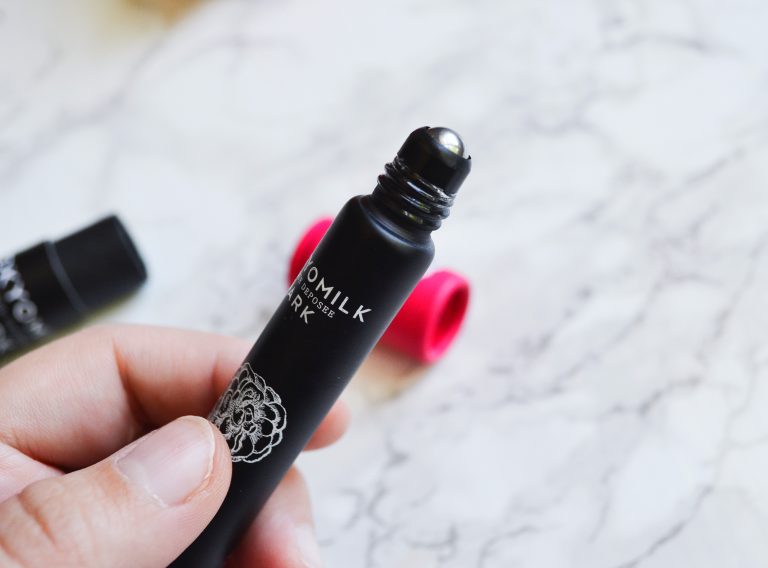 Margot Elena Cucumber Rose Lip Therapy ($8)
I can't find this product anywhere on the Margot Elena website, so it may be a Fall box exclusive product. I don't have any information about the ingredients, but I have to say I'm not a fan. The balm is hard and crumbly, and smells very perfumey. I don't think it has a real taste, but I have a strong scent/taste association; I feel like I'm eating rose petals while wearing this.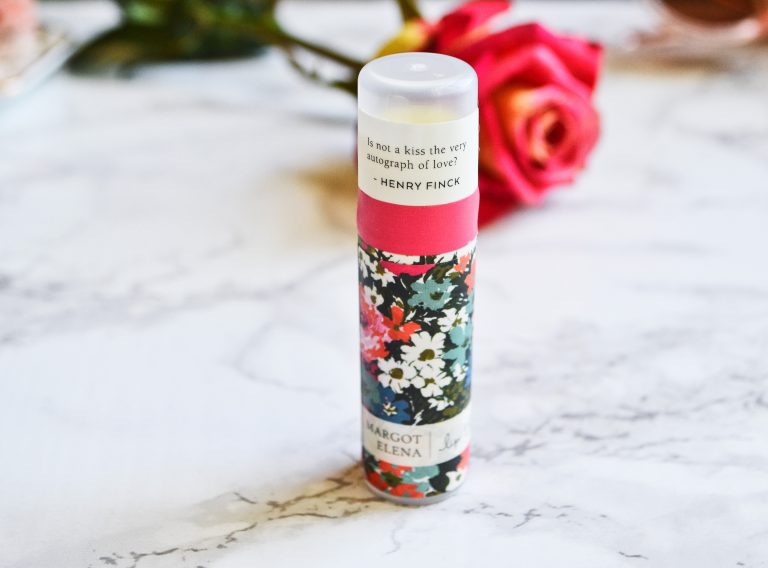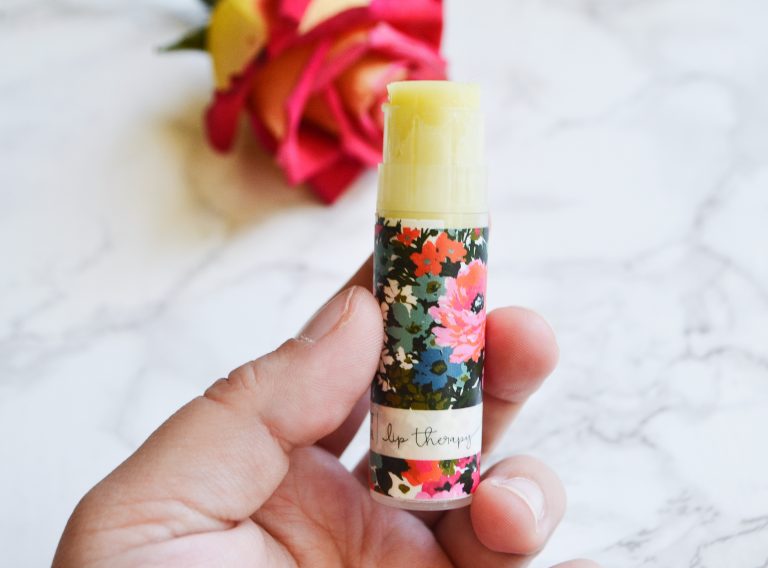 Tokyo Milk Sugared Mint Lip Scrub ($16)
This petroleum-free sweet scrub contains coconut oil, shea butter, sunflower oil, and apricot oil to moisturize your lips. The jar is so luxe, and I love the gold lid! This is not the best tasting lip scrub, but it definitely leaves my lips smooth and hydrated.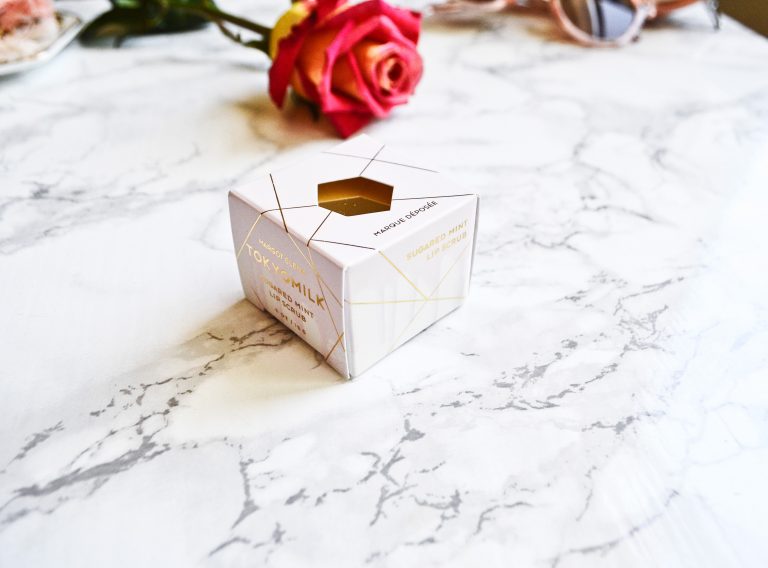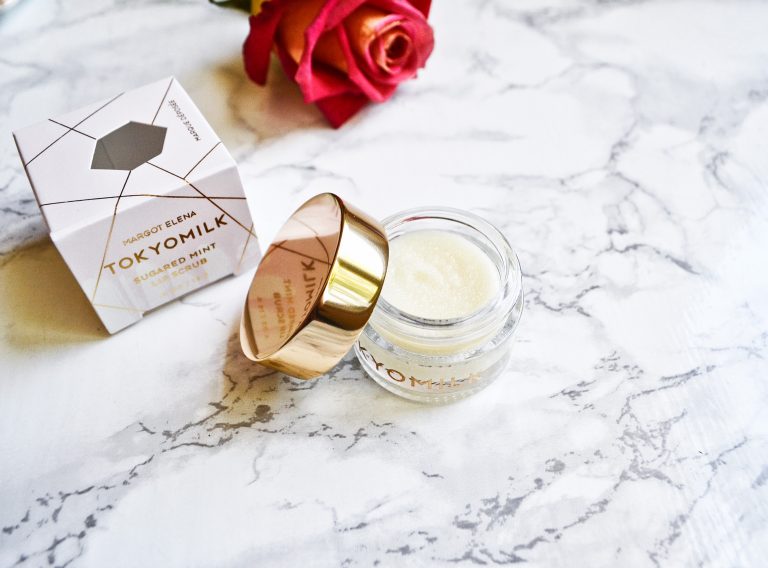 Margot Elena Book of Thoughts Floral Journal ($20)
This appears to be another exclusive product! The floral designed journal has "Thought & Things" embossed on the cover and is so cute. I honestly own way too many journals, so I will probably gift this.



Margot Elena Stories & Songbirds Eye Mask ($20)
I like to collect sleeping masks for when I have guests visiting, so I was really happy to receive this in my box. I love the color scheme and the floral design. The mask is pretty soft and comfortable!

Tokyo Milk Classic Small Tote Bag ($12)
This tote is 10″H x 8.5″W x 4″D, and has sturdy woven handles. I use reusable bags while shopping, and I can't wait to take this with me! The design is funky, and the bag is the perfect size for when you just need to buy a thing or two.


Library of Flower Honeycomb Luminary Candle ($16)
This soy wax candle has sugared fig as a top note, ambrosia honey as the middle note, and royal bee blossom as the base note. I love receiving candles, and I am in love with this! It is definitely more subtle than most of my other candles, but it has such a calming scent. It really smells just like a piece of honeycomb!


Library of Flower Linden Perfumed Creme in Linden ($21)
This extra-rich cream contains three times the fragrance of Library of Flower's perfumes, and has notes of linden blossom, narcissus, and clover honey. The scent is lovely, but much too strong for me. If you have fragrance sensitivity or allergies, this will not be the product for you. If you love strong floral smells though, I think you'd like it!

The jar arrived slightly dented, which made it impossible to twist off the lid. I had to cut a little snip in it, and then it came off easily.


Tokyo Milk Transformation Shea Butter Handcreme ($22)
This moisturizing hand cream contains shea butter and sweet almond oils, and smells ofmandarin, tuberose, amber & earh, and white clay. I love citrus scents – this is my second favorite scented item in the box (the bubble bath is my favorite). This also has quite a strong smell, but I think it's just so yummy that it doesn't bother me. It's starting to get a little chilly where I live, and I love putting this on to protect my hands.

I really love the box the hand cream comes in. I usually don't keep boxes, but I think this would look really nice on my dresser.
 
Lollia Breathe Triple-Milled Shea Butter Soap ($12)
This soap has shea butter, coconut oil, and aloe leaf as key ingredients, and smells of peony, white lily, grapefruit, and orange. I've never really cared for perfumed soap, but I love peony and citrus notes so I've found myself enjoying this. It is very soft and lathery, and it makes me feel totally pampered.

Lollia Dream Perfumed Shower Gel and Lotion Duo ($26)
This shower gel and lotion duo is travel sized, and they smell of Honeysuckle and White Tea. The shower gel contains shea butter, jojoba oil, aloe leaf juice, honey extract, mango fruit extract, avocado oil, and bee balm leaf extract. This is incredibly moisturizing – so much so that I've been skipping body moisturizer after my showers.
The lotion contains macadamia seed oil, cocoa butter, honey, lavender, aloe leaf juice, and shea butter. It actually leaves me with a bit of a greasy feeling, but my fiance loves to use it.

Everything in the Margot Elena Discovery box had superb design, and incredible fragrances. The products tend to be heavily perfumed, so please keep that in mind if you have fragrance sensitivities. Overall, the box was worth $217, which I think is amazing! This box is perfect for pampering yourself, but it would also make a great gift.