Marley Spoon is a meal subscription box that sends you recipes in collaboration with Martha Stewart! There are 2 servings and 3-4 servings plans available. 2 servings plans start at $9.50 per serving, and 3-4 servings plans start at $8.20 per serving. Today I will be reviewing a 2 serving, 2 meal Marley Spoon box.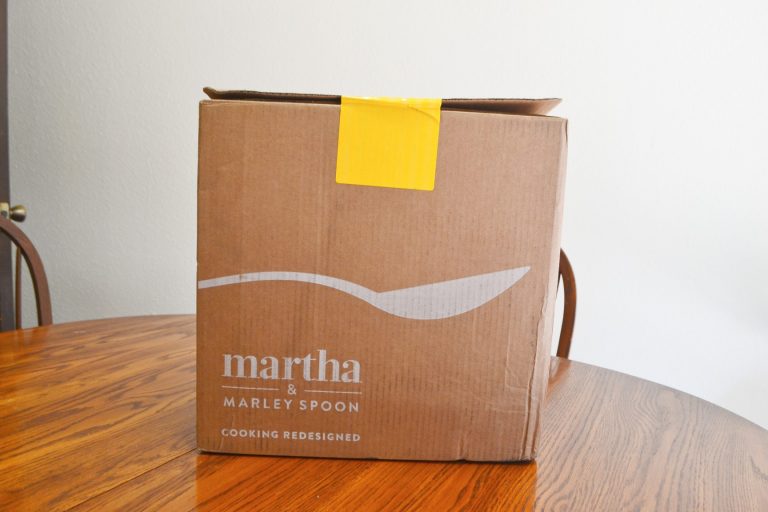 It arrived in a gigantic cardboard box. All packaging in Marley Spoon boxes can be sustainably disposed!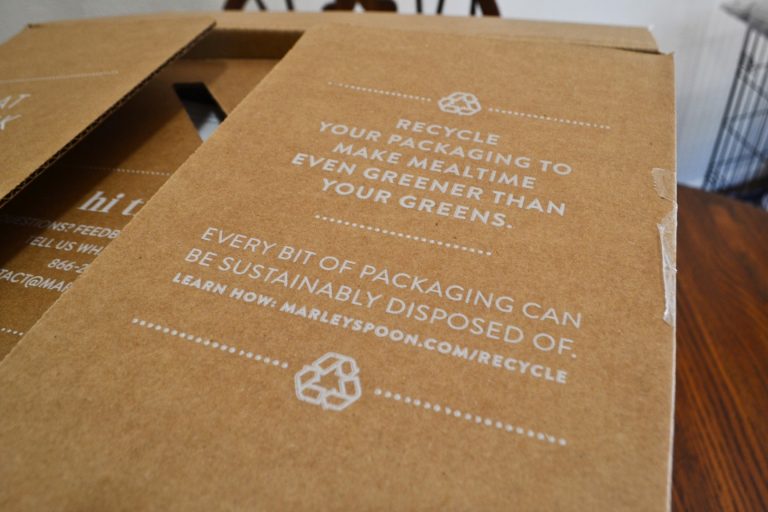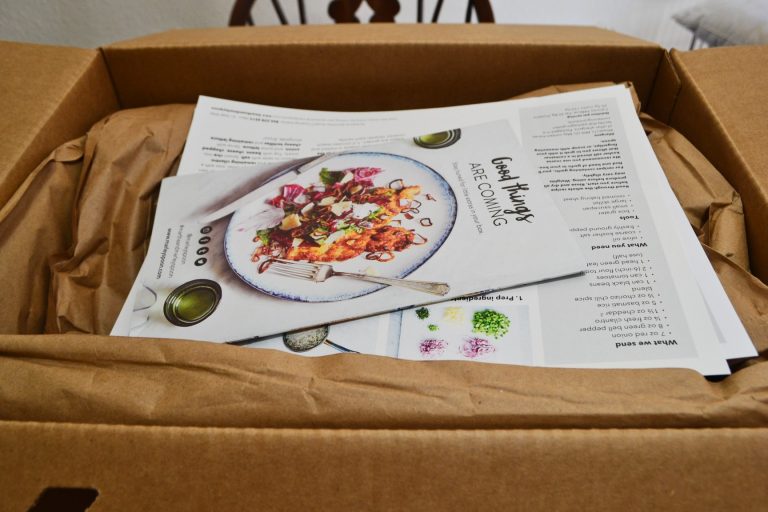 My box included a little pamphlet, which introduced me to members of the Marley Spoon team.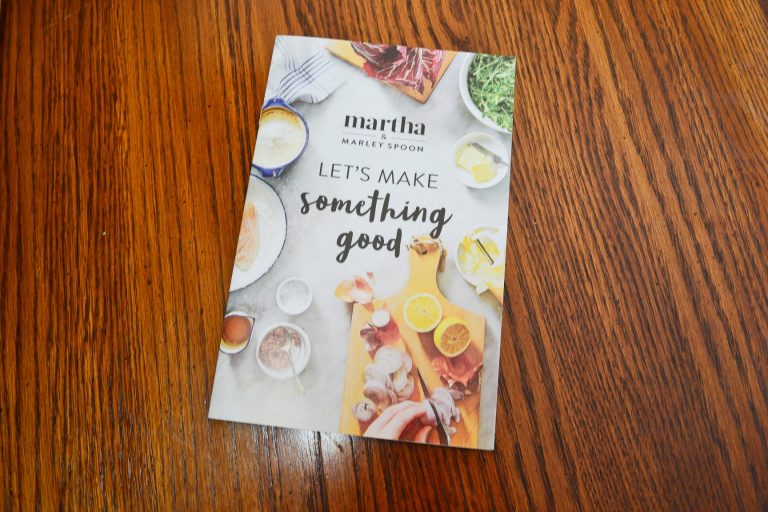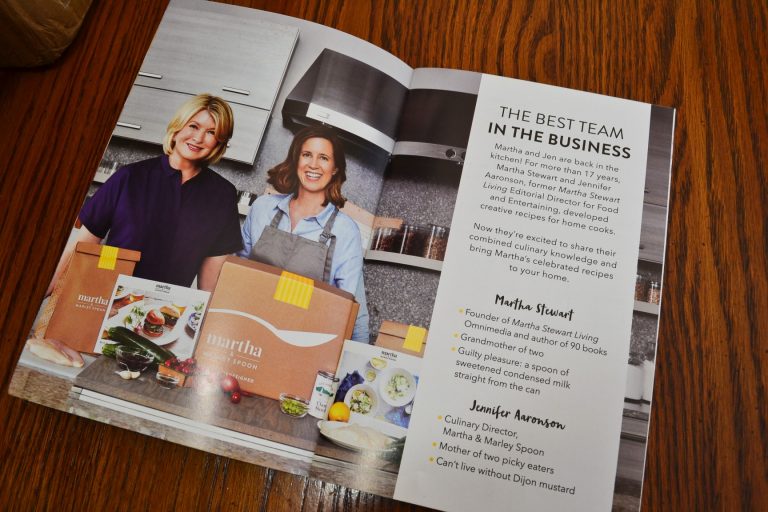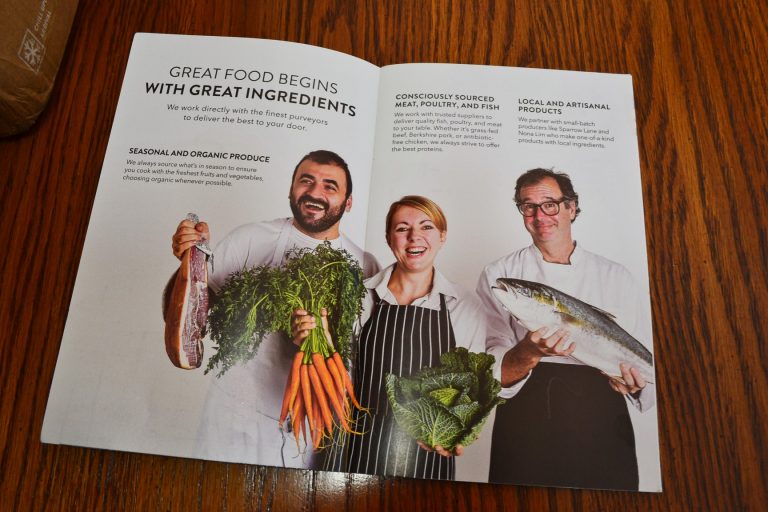 Most of the ingredients were in these brown paper bags. I like that they kept the ingredients for both recipes separate!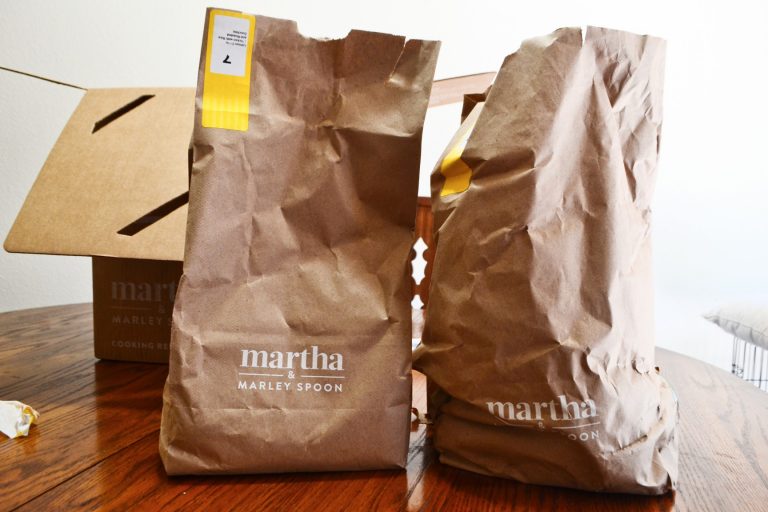 There were also a few items outside of the bag, which were being kept cool by ice packs.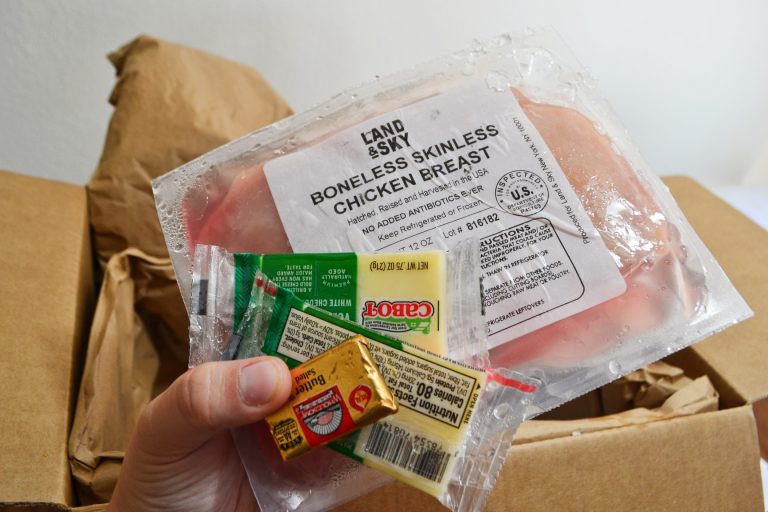 All right, let's get cooking! The first Marley Spoon recipe I made was Bean & Rice Burrito Bowls.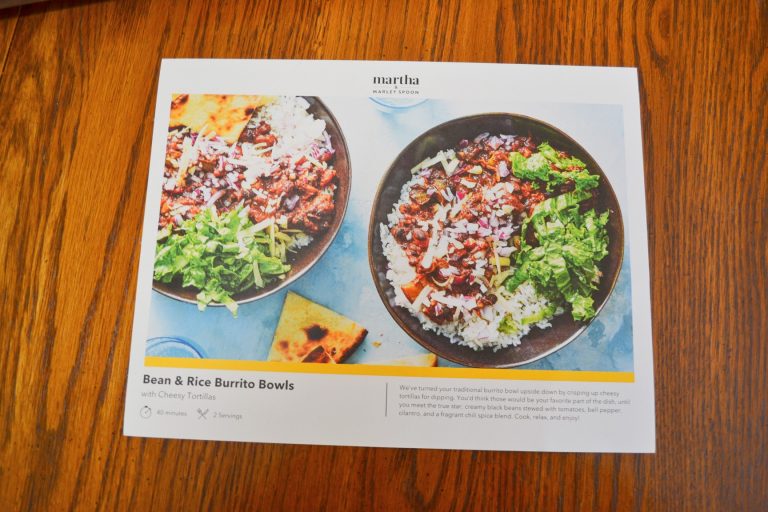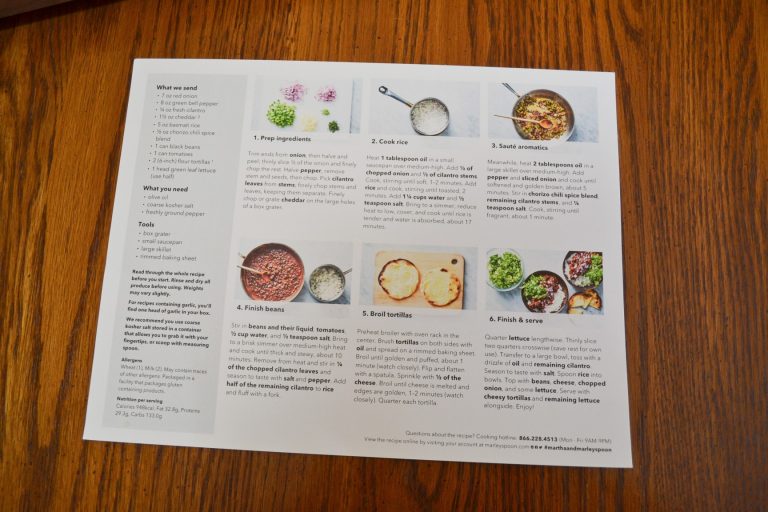 Here are all the ingredients that were included for this recipe. I had to swap out the green bell pepper included in the box for one of my own bell peppers. I received the box on a Thursday afternoon, and by Saturday the bell pepper was rotted. The cilantro was rotten as well. I was surprised that they didn't even last 48 hours!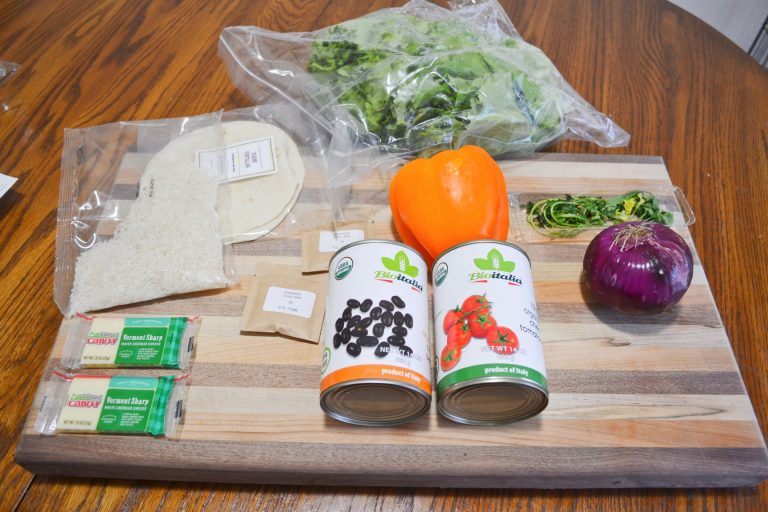 The bell pepper turned soft and mushy, and had visible decaying spots.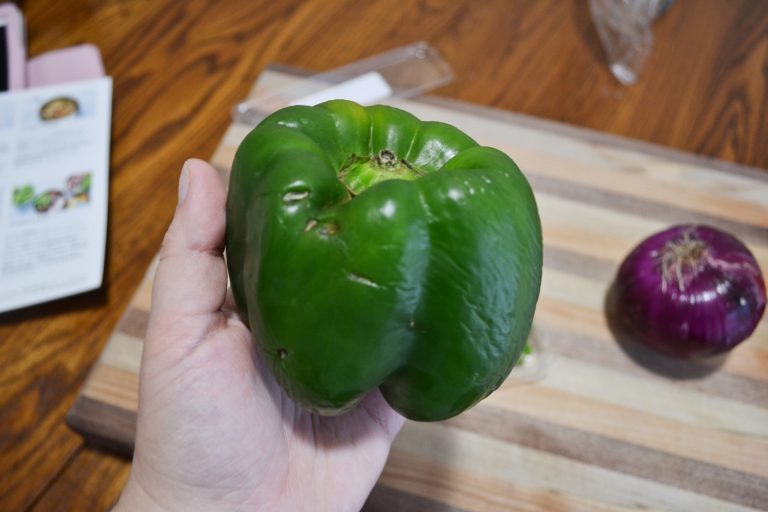 The cilantro was wilted and had lots of browning spots.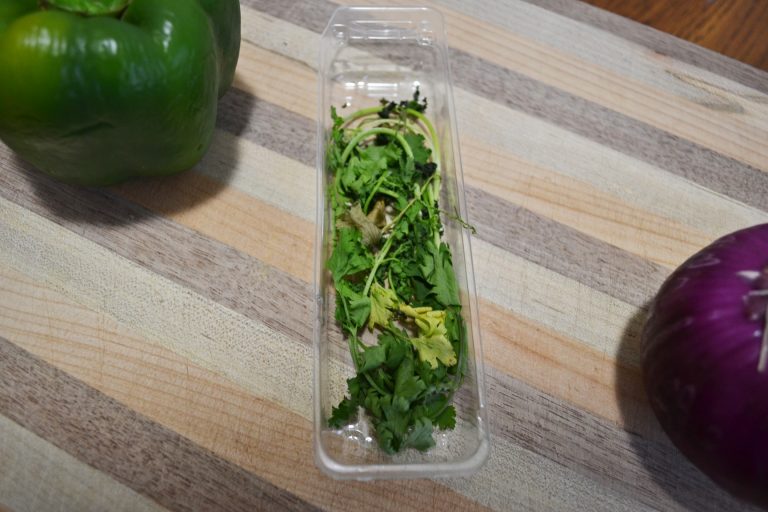 First, I washed and chopped all my produce.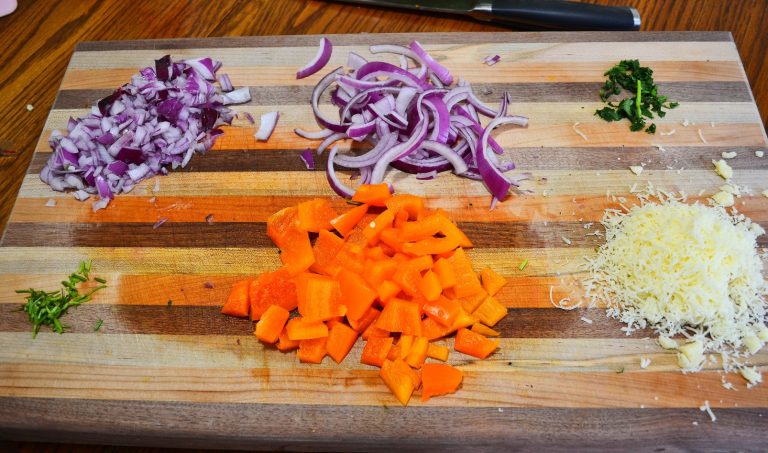 I got some rice started on the stove, and added in 1/2 of a chopped onion and cilantro stems.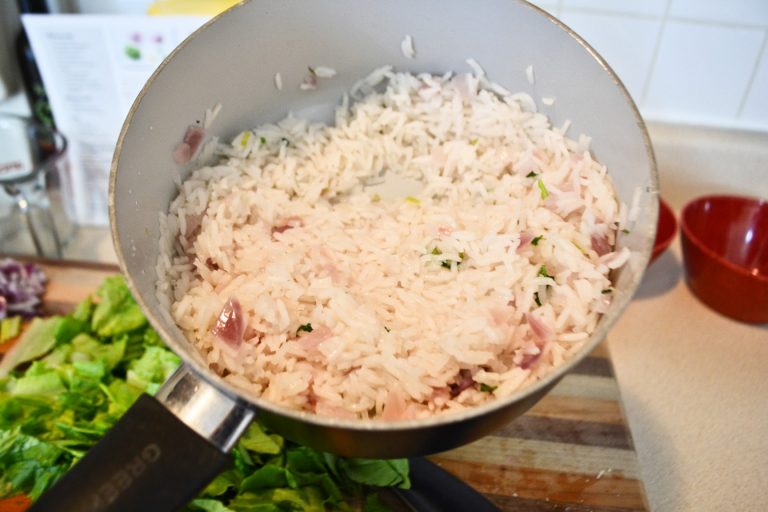 While the rice was cooking, I made a quick sauce from beans, tomatoes, a bell pepper, an onion, water, and cilantro. Marley Spoon included a chorizo chili spice packet to bump up the heat a little bit.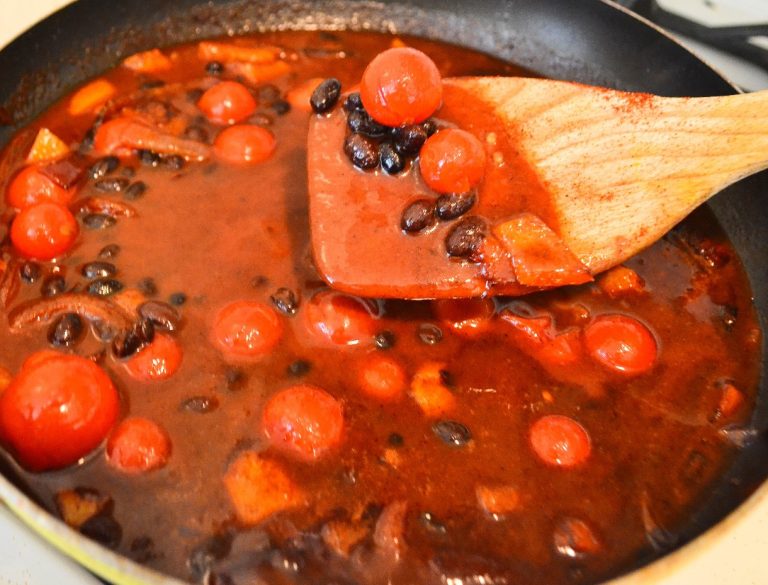 The final step was to brush tortillas with oil, sprinkle on cheese, and stick them under the broiler for a few moments.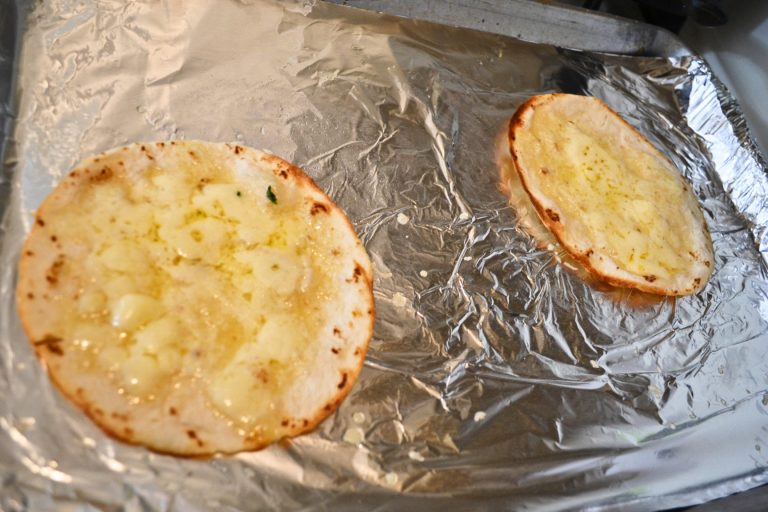 There were a lot of parts to this recipe, but it came together quickly. Each component finished at the same time, which almost never happens for me! The resulting burrito bowls were incredibly delicious, and I plan on making those cheesy tortillas many times in the future. I think this was a great recipe, but I wish I hadn't had to replace the bell pepper and the cilantro.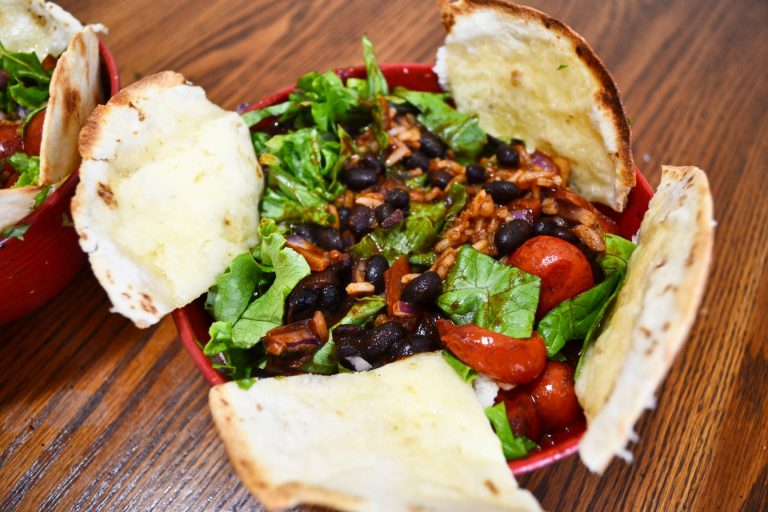 The next recipe was Lemon-Dijon Chicken with Rice and Roasted Zucchini.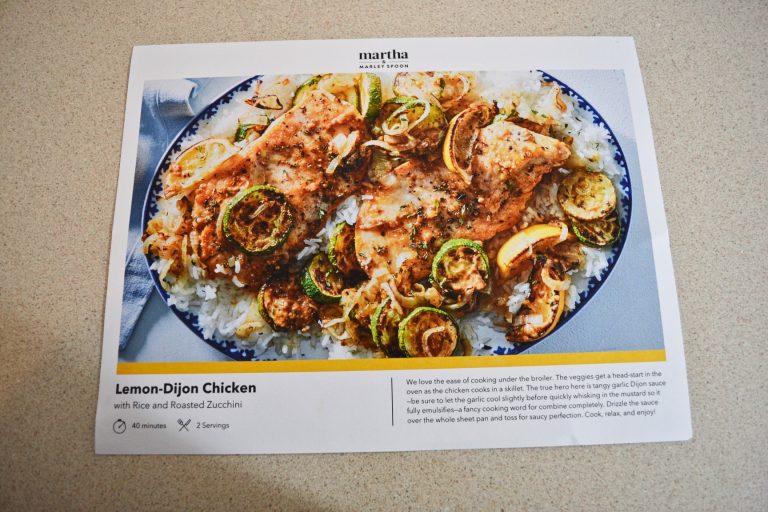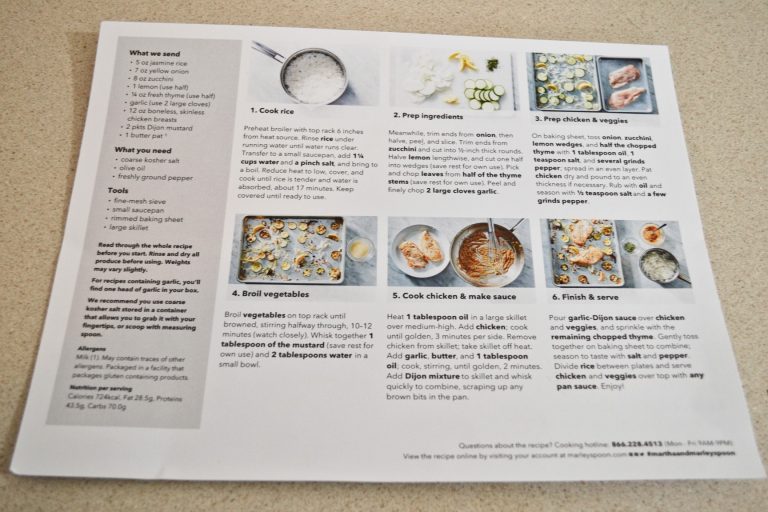 Here is everything I needed for this recipe. Marley Spoon actually did not include garlic, so I had to use my own. I was very surprised by this, because the recipe card says that they included an entire bulb of garlic.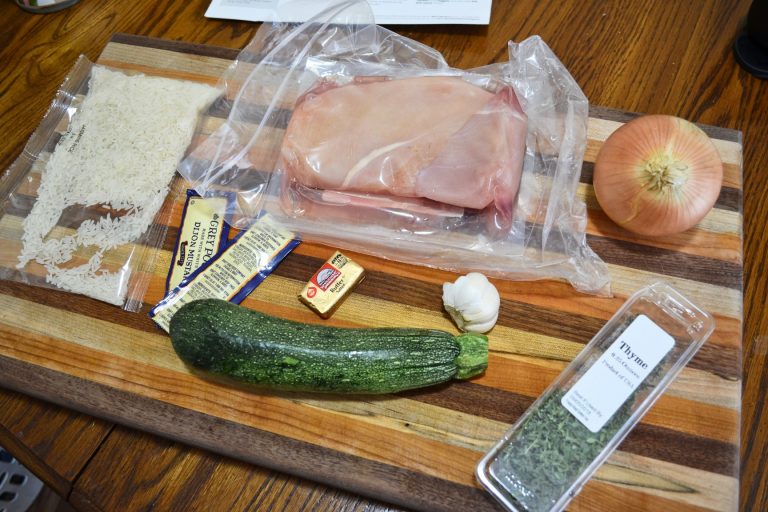 First, I washed and prepped my produce.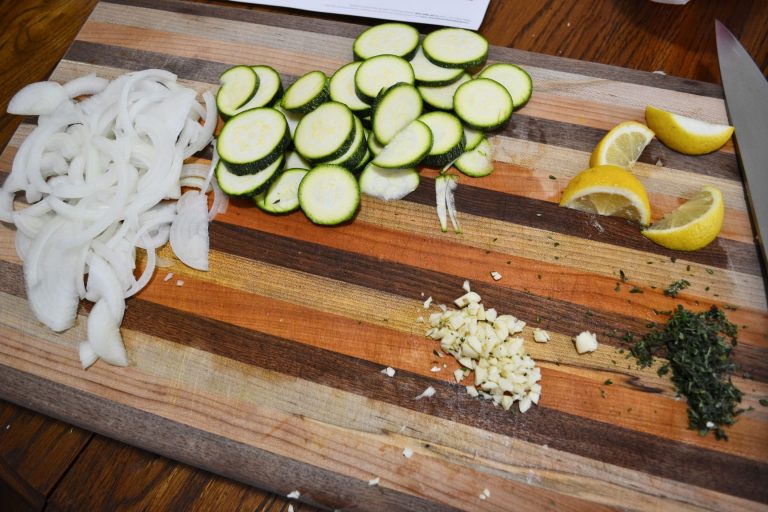 I tossed the zucchini and onion with olive oil and salt, and broiled them for about ten minutes until they were nice and crispy.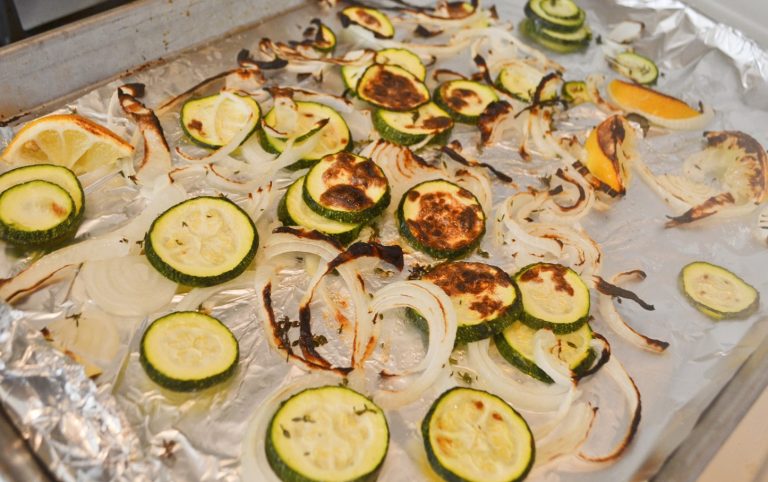 I also sauteed chicken breasts and whipped up a quick sauce with mustard, garlic, butter, oil, and water. Holy smokes, the sauce smelled and tasted amazing!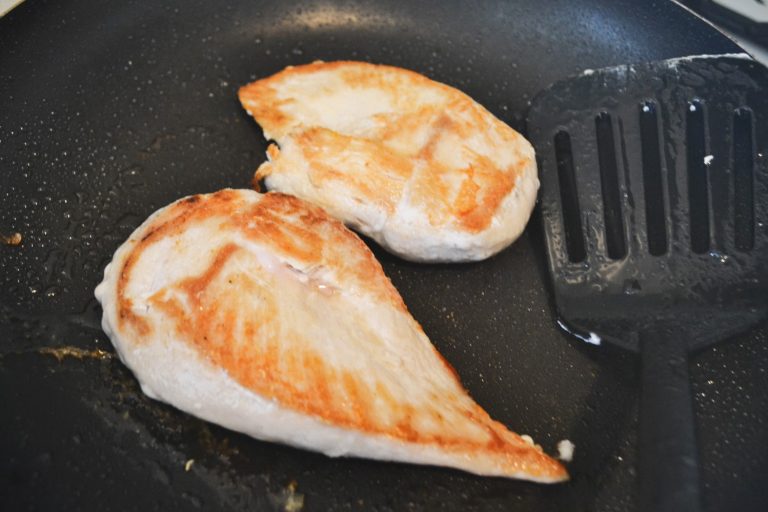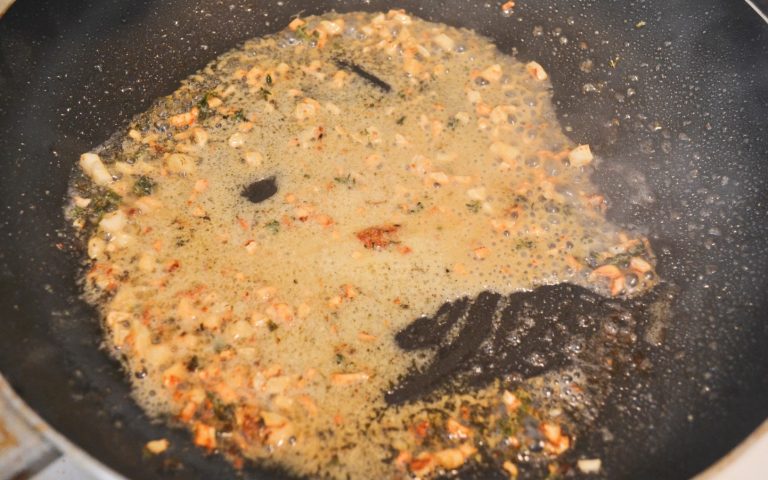 I spooned the Dijon over the chicken and zucchini, and served it all over rice. This was such a quick and easy recipe, and the chicken was delicious! My main issue with this is I don't think it's worth the $9.50 per serving price tag. If I used what I already had in the pantry and bought the other ingredients from Aldi, I could double the recipe and the whole thing would cost less than $10.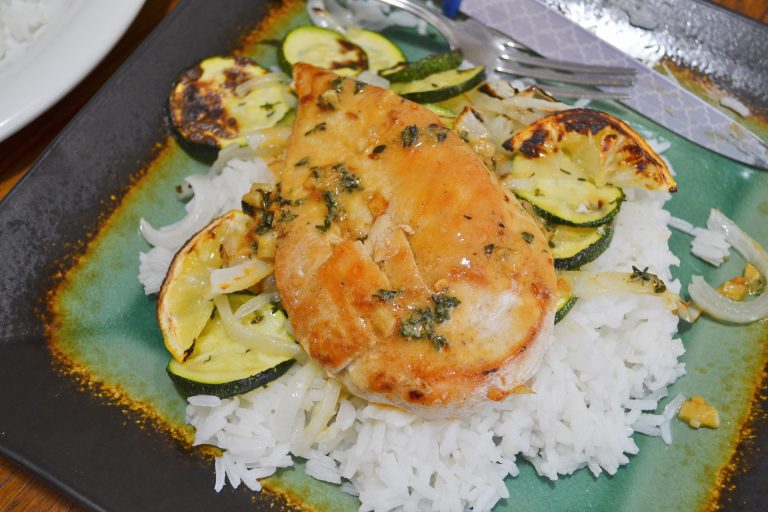 I think Marley Spoon is a great concept, but I am a little bummed out by the not-so-fresh ingredients and the missing garlic. I still think both recipes were delicious, and I may try them out again just to see if perhaps I got a bad box.