Gamers and geeks love the Loot Crate subscription box, a monthly box of cool collectibles and other unique items. Each month, Loot Crate boxes have a different theme, and Loot Crate has just announced the theme of their May Loot Crate: ADVENTURE!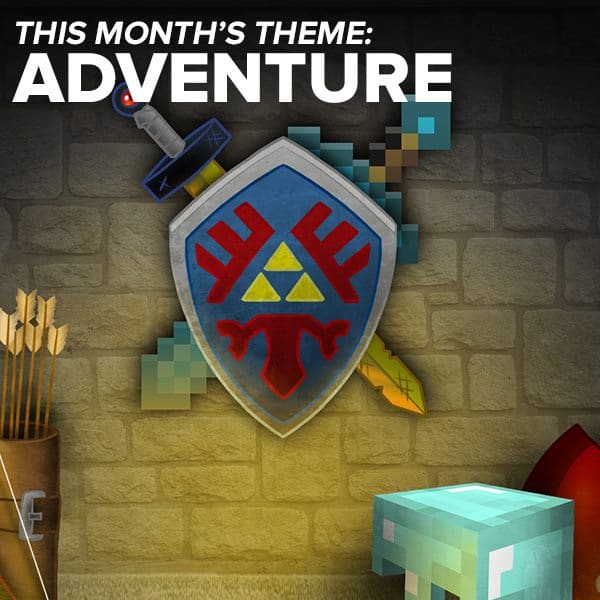 The May 2014 Loot Crate includes a legendary & exclusive shirt, licensed items from Minecraft, Adventure Time, The Legend of Zelda and more ADVENTURE!
Want to get the ADVENTURE themed Loot Crate? Use code ADVENTURE3 to save $3 or use code FINDBOXES to save 10% off your Loot Crate subscription.
May Loot Crate MEGA CRATE
Each month, Loot Crate gives away a special MEGA CRATE to one lucky Loot Crate subscriber. May's MEGA CRATE is worth over $750!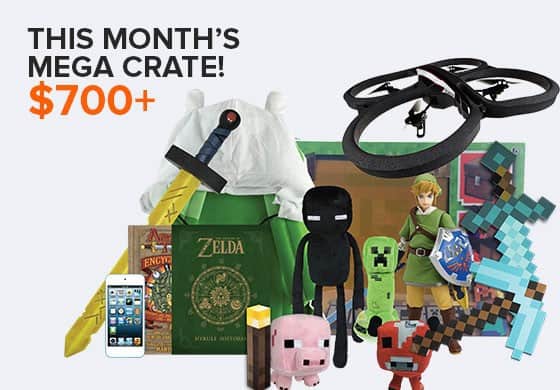 Check out the awesomeness that is in the May Mega Crate:
Parrot AR Drone
iPod Touch
Zelda Figure
Finn Sword
Minecraft Pick/Sword
Minecraft Torch
Minecraft Plush Set
Minecraft Cube
The Adventure Time Encyclopedia
The Legend of Zelda: Hyrul Historia
Adventure Time Finn Hooded Backpack
Want to win the May Mega Crate? Join Loot Crate today for a chance to win!
Loot Crate – Adventure – May 2014 Theme Video