Candy Club sends premium candy subscription boxes filled with up to 3 pounds of delicious, premium candies to your door every month. Candy Club subscribers take a brief quiz, providing their candy preferences. Candy Club selects the best candy of the month club box for you – Club Mix, Club Sweets, or Club Sours. You can also manually choose which candy box you'd like to receive. With today's Candy Club review, we're unboxing the May 2016 Candy Club Mix box.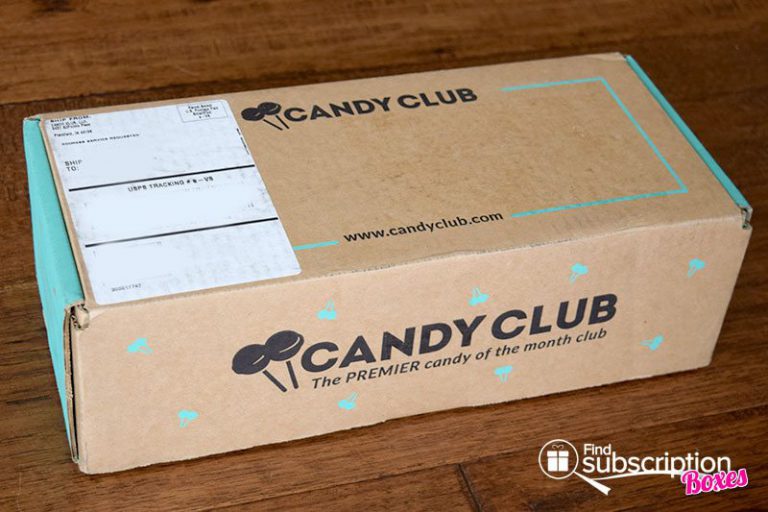 Candy Club includes a product card that shares information about that month's candy in each box. The back of the card lists the ingredients. The Candy Club Mix box has mix of the best CLUB sweet and sour candies.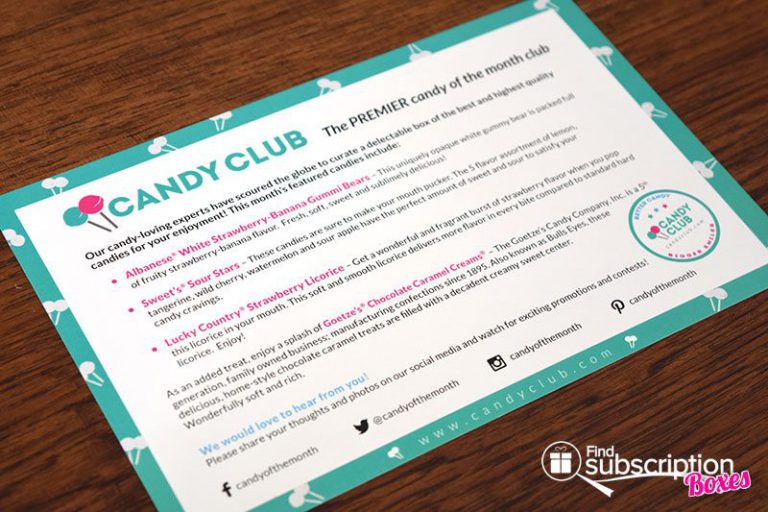 Here's a first look inside our Candy Club May candy subscription box.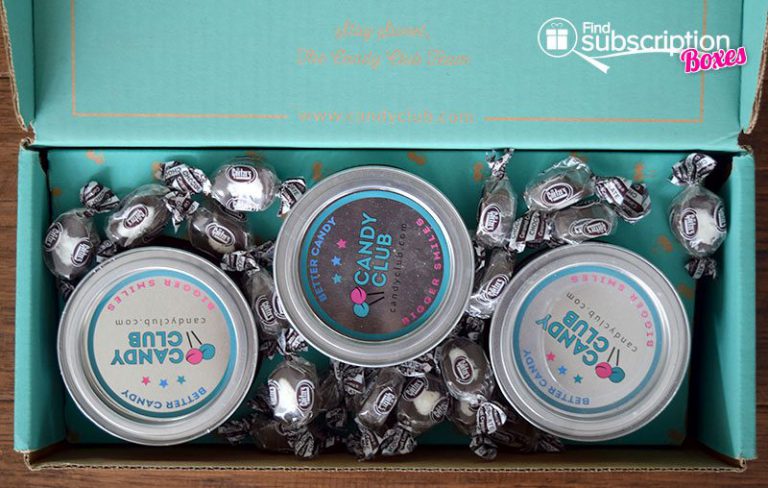 Inside the May 2016 Candy Club Box
There were 3 featured candies and 1 bonus candy in our Candy Club May candy of the month box.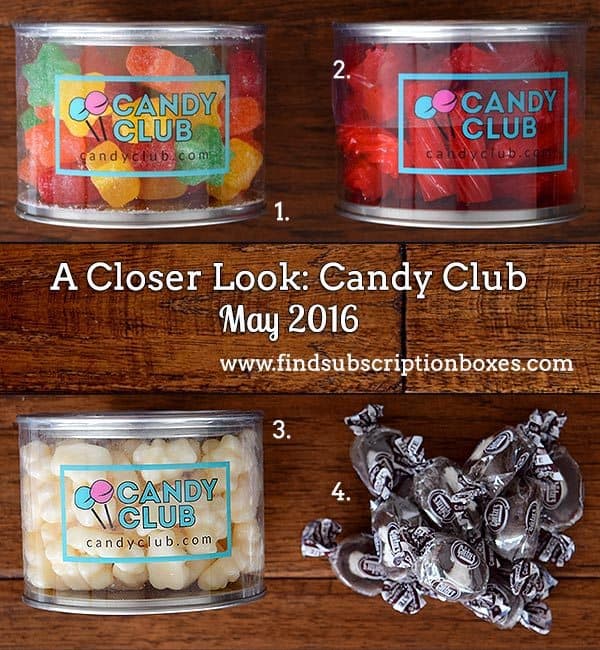 Albanese White Strawberry-Banana Gummi Bears
These white gummy bears are fresh, soft and packed with fruity strawberry-banana flavor.
Sweet's Sour Stars
This flavor favor sour candy assortment has the perfect amount of sweet and sour in lemon, tangerine, wild cherry, watermelon and sour apple flavors.
Lucky Country Strawberry Licorice
This soft licorice packs more strawberry flavor in every bite compared to standard hard licorice.
Bonus Item: Goetze's Chocolate Caramel Creams – These home-style caramels combine a rich chocolate caramel with a sweet creamy center.
May 2016 Candy Club Review Wrap-Up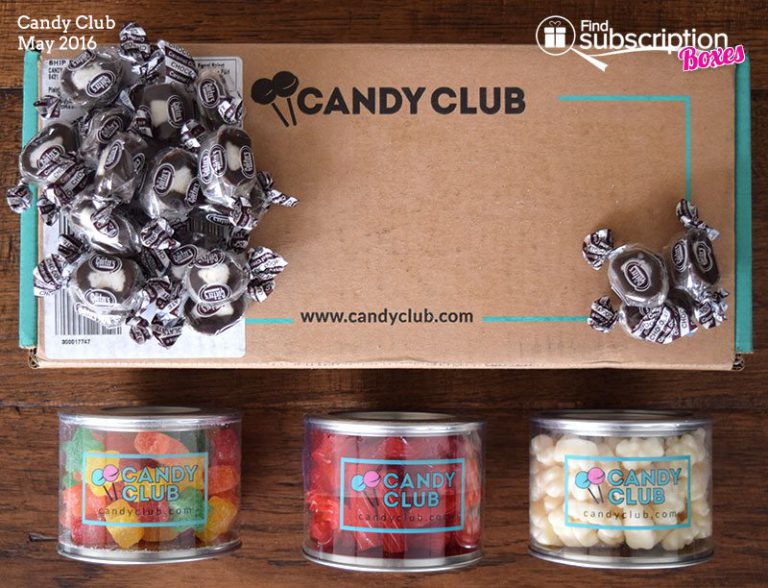 From the strawberry licorice to the sour stars, Candy Club once again delivered a surprise candy box featuring some of our favorite candies! Gummy bears are always popular gummy candies and the strawberry banana gummy bears have a really unique fruit flavor. You can definitely taste the berry and the banana and the texture is super soft. We're used to more traditional hard licorice so it was a treat getting to taste the strawberry soft licorice. It's a more hearty bite so you really do get a lot of flavor.
For the sour lovers, Sweet's Sour Stars are a great sour candy. They aren't super sour but balance the sweet and sour just right. We noticed the sour flavor more with the citrus and sour apple flavors. We always appreciate the bonus candy included in our monthly Candy Club box. The chocolate caramels remind us of Tootsie rolls with a cream filling.
What was your favorite May Candy Club candy?
Candy Club Subscription Box Coupon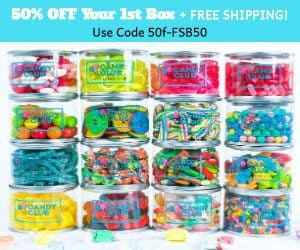 For a limited time, purchase a monthly Candy Club subscription save 50% off your 1st Candy Club Box and get free shipping when you use exclusive Candy Club coupon code 50F-FSB50 at checkout. Your first box of candy is just $13.99 + FREE shipping after savings.
Candy Club Giveaway!
Enter below for your chance to win 1 free month of Candy Club!