Loot Crate sends monthly mystery subscription boxes for geeks and gamers. Monthly Loot Crate geek crates have different geek themes and have over $45 worth of geek t-shirts, vinyl figures and other geek and gamer collectibles. With today's Loot Crate Review, we're unboxing the May 2016 Loot Crate. The May Loot Crate theme was Power.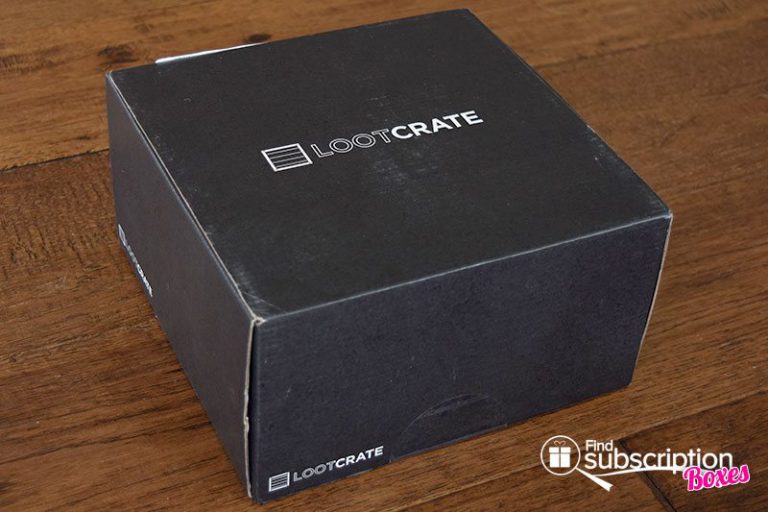 Loot Crate includes a new issue of Loot Crate magazine in each geek box. The May 2016 LC Magazine issue had an exclusive interview with Warcraft star Robert Kazinsky, a recipe for Thanos' Muffins of Death (By Chocolate), and more fun articles. This month's LC Magazine also had the product descriptions and mini-articles for each item.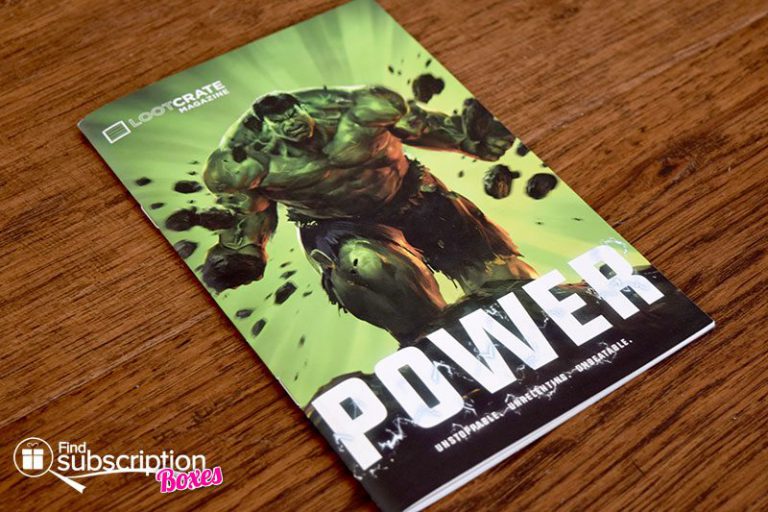 Here's a first look inside our Power Loot Crate geek box.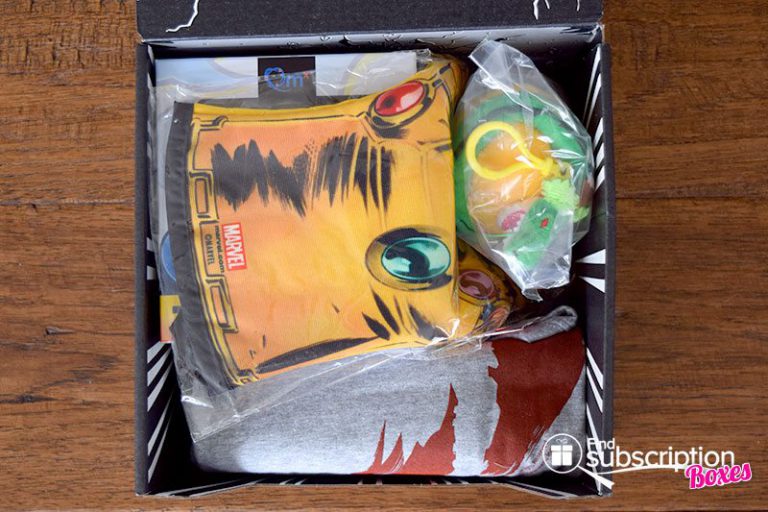 Inside the May 2016 Loot Crate Power Crate
There were 4 geek and gamer collectibles in the May Power Loot Crate.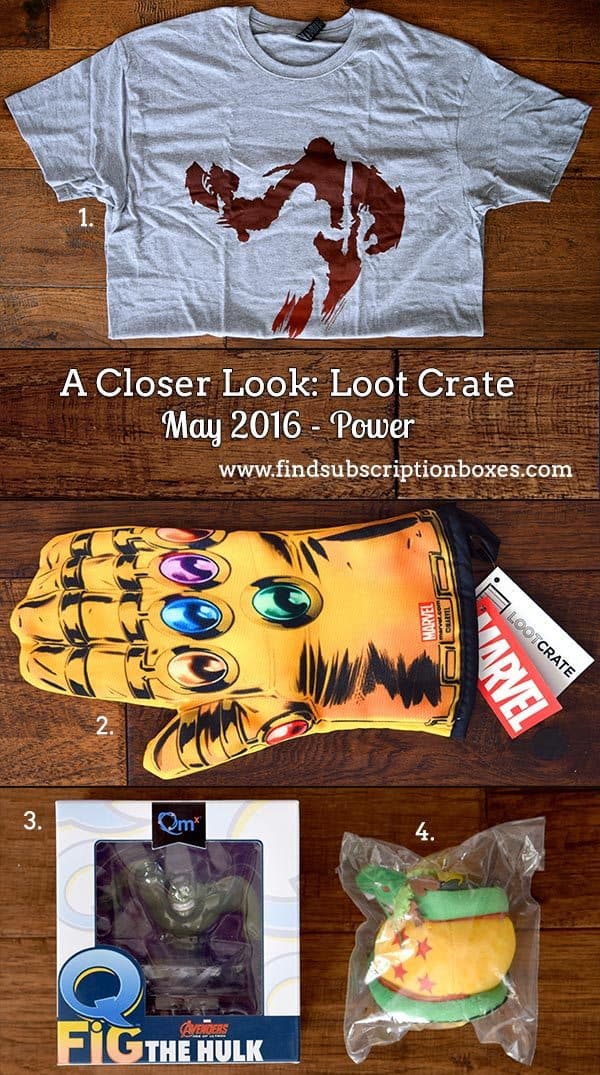 EXCLUSIVE Warcraft T-Shirt
This exclusive Warcraft shirt features the licensed silhouette of Horde and Alliance heroes.
EXCLUSIVE Infinity Gauntlet Oven Mitt
Protect yourself from burns and temperatures up to 500 degress with this exclusive Marvel oven mitt. It is decorated with the six Infinity Gems.
Hulk Q-Fig
This Hulk vinyl figure from Q-Fig shows your favorite green hero smashing through his next opponent.
EXCLUSIVE Dragon Ball Z Shenron Plush Keychain
Loot Crate's first ever Dragon Ball Z item has summoned Shenron from the fires of the Earth's core to protect your keys and bags.
EXCLUSIVE May 2016 Loot Pin
The May Loot Pin is styled after one of Battleborn's AI minions and unlocks rare loot in Battleborn.
May 2016 Loot Crate Review Wrap-Up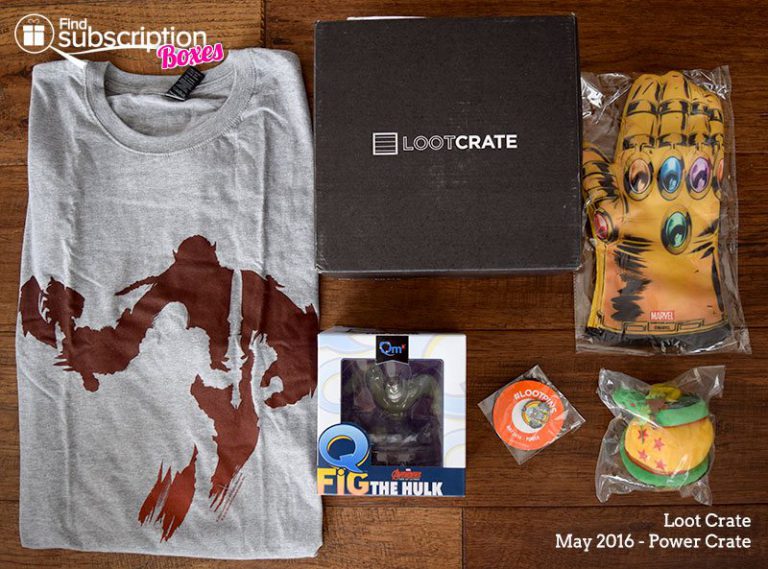 The May Quest Loot Cratedelivered epic power loot from Marvel, Warcraft and Dragon Ball Z. While Hulk didn't make an appearance in the Captain America: Civil War, this Marvel's Age of Ultron Hulf Q-Fig is still a great addition to any vinyl figure collection. The Dragon Ball Z plush keychain is a fun item that can add a little geek to your backpack.
We loved being able to bring more geek to the kitchen with the Infinity Gauntlet oven mitt. It really inspires us to conquer whatever meal we're grilling or for baking up Loot Crate's recipe for Thanos' Muffins. The Warcraft t-shirt is the perfect shirt to wear to the June 10th release of the Warcraft movie. Here's the trailer, in case you haven't seen it. It looks epic!
What was your favorite May Loot Crate Power crate collectible?
Loot Crate Coupon Code
Don't miss another box! Save $3 off new Loot Crate subscriptions when you use coupon code LOOTR3or use code FINDBOXES to save 10% off any Loot Crate subscription.