May 2017 Gentleman's Box is a subscription box dedicated to the providing the essentials for the modern gentleman and is inspired by a notable gentleman from the past or present. Gentleman's Box subscription boxes contain 4-5 items which vary in each box. Each item is hand selected to reflect the current month's theme and complement a gentleman's lifestyle, plus a subscription to GQ. Their promise is: To encourage men around the world to live the gentleman's lifestyle and to help them look good, feel good, and be good. There are monthly subscriptions, opportunities to buy previous boxes, and mystery boxes, gifting opportunities, plus there are other items in the shop which can be purchased. With today's Gentleman's Box review, I'm unboxing the May 2017 Gentleman's Box.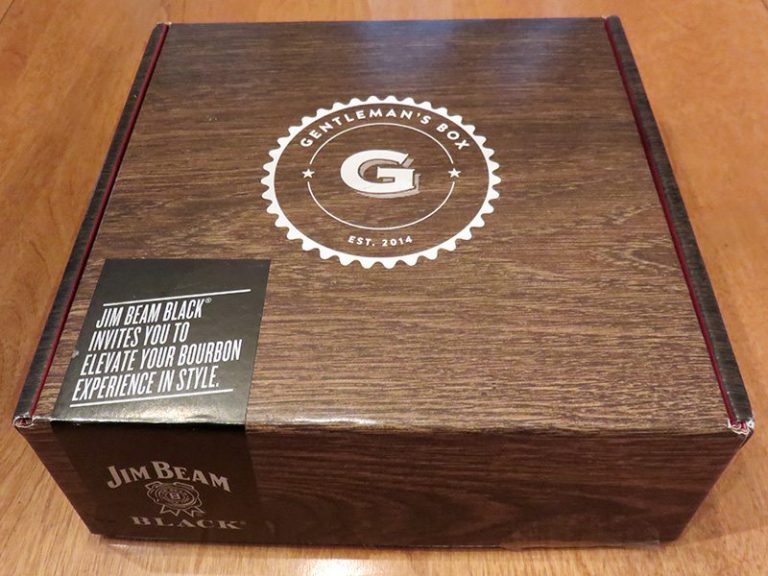 The May 2017 Gentleman's Box May edition is honoring our favorite Southern Gentleman in partnership with Jim Beam Black—the highest-rated bourbon in the world. Southern Gentlemen are known for their casual elegance, chivalry, hard work, holding the door open, style, and manners: Southern Hospitality. This month's The Gentleman's Post will be our guide through the box's contents.
Inside the May 2017 Gentleman's Box
Look Good style inspiration:
Southern Scholar socks. Made with a spandex and polyester blend to stay put while looking good.
The crimson colors of the socks complement the Salt + Dapper tie with a maroon classic plaid design and made from 100% cotton. Two gentlemen in our household will fight for these items since the colors match their differing universities' similar colors.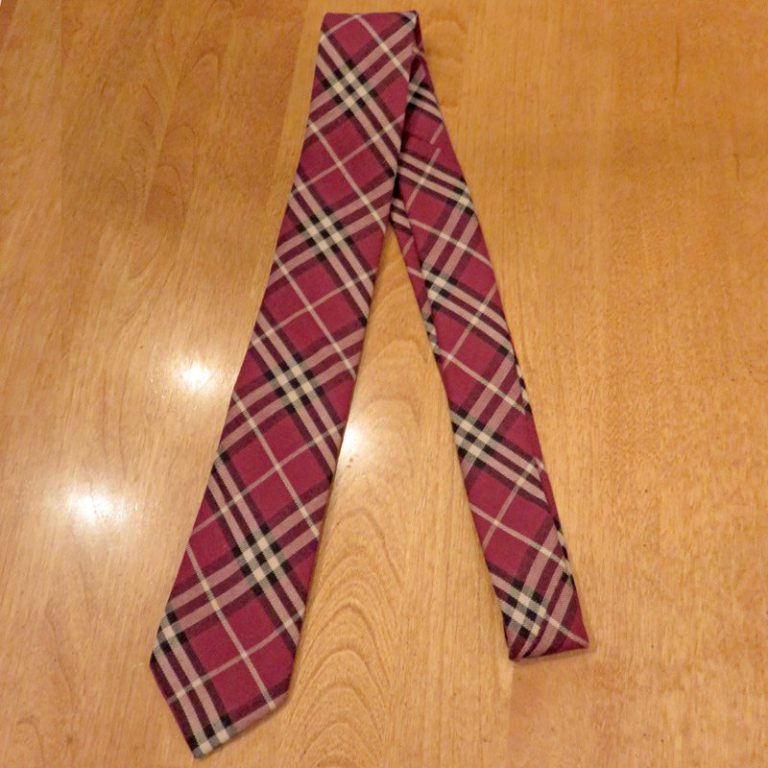 The Dark Knot Lapel pin is a burgundy microfiber lapel flower—an on-trend item seen in the best men's stores.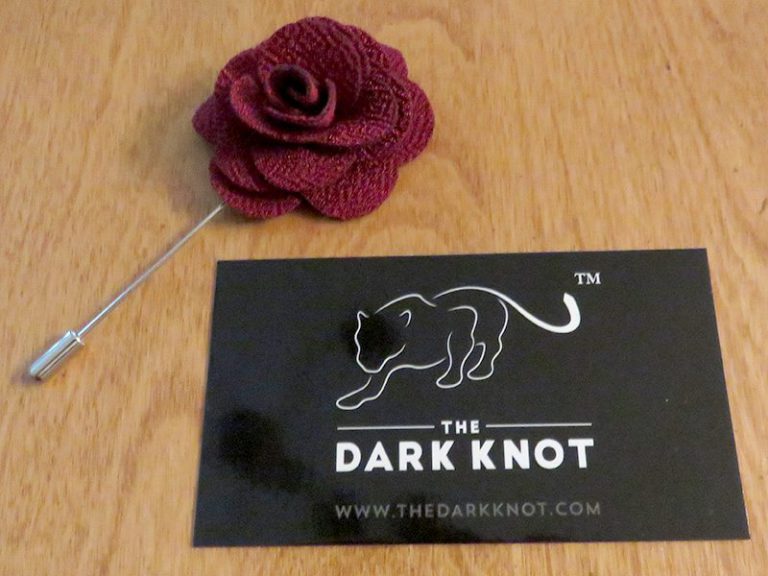 Feel Good:
Woodchuck USA Wooden Coasters with a Jim Beam Black logo burned into the sustainably-sourced walnut wood; it's an exclusive to the Gentleman's Box members. Woodchuck USA plants one tree for each product sold in addition to bringing jobs to the USA and quality in making products.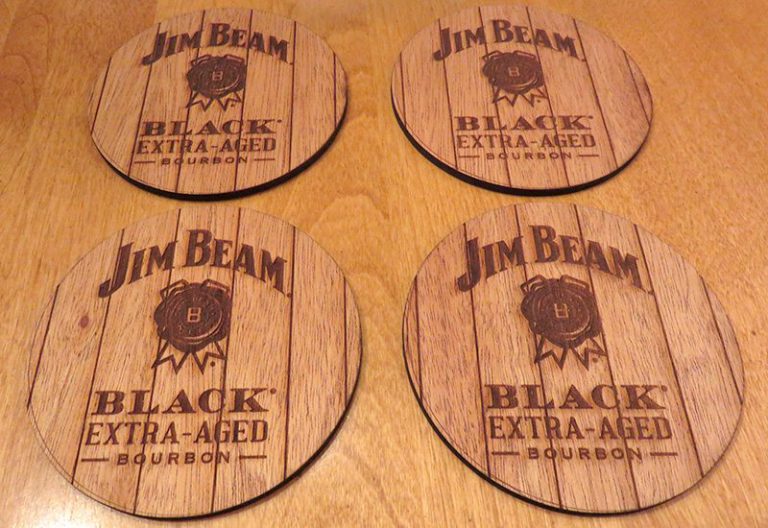 AJ Murray's Kentucky Bourbon Lotion is made by a family business in Louisville, KY. The lotion is made from all natural ingredients such as a vetiver and cedar blend with bourbon, cognac, palmarosa, and rose. They give 10% of sales to support Active Heroes which benefits active duty military, veterans, and their families.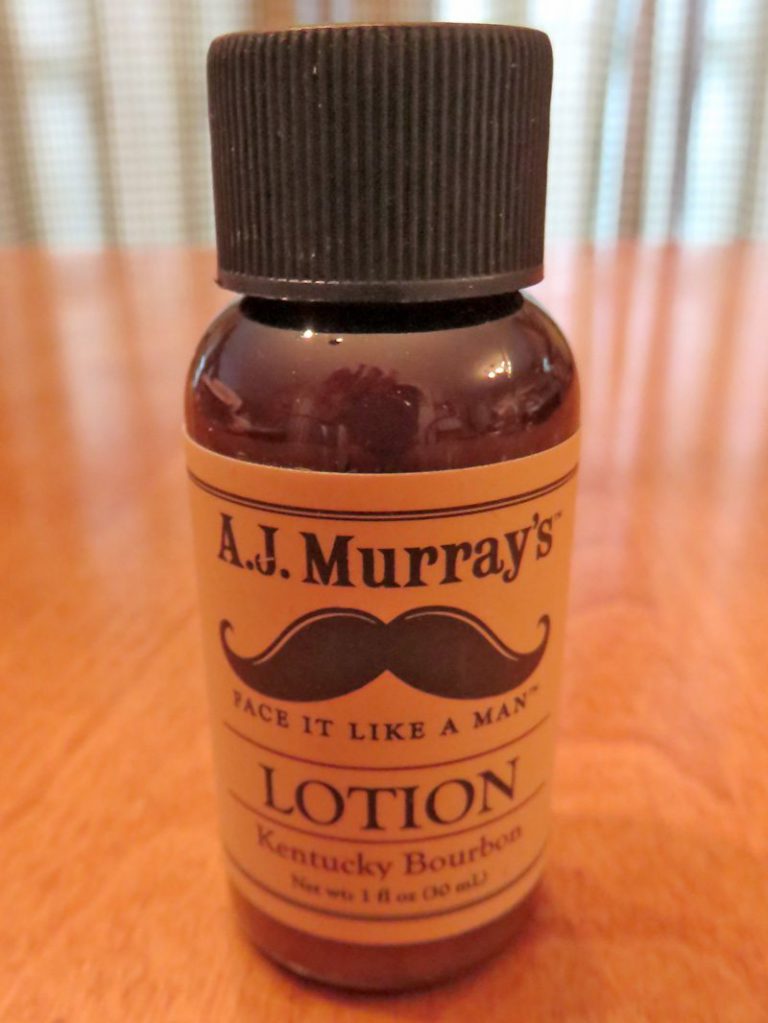 Jim Beam Black Ice Tray make large cubes to melt slowly and minimize dilution. There's also a recipe for Jim Beam Black BBQ sauce.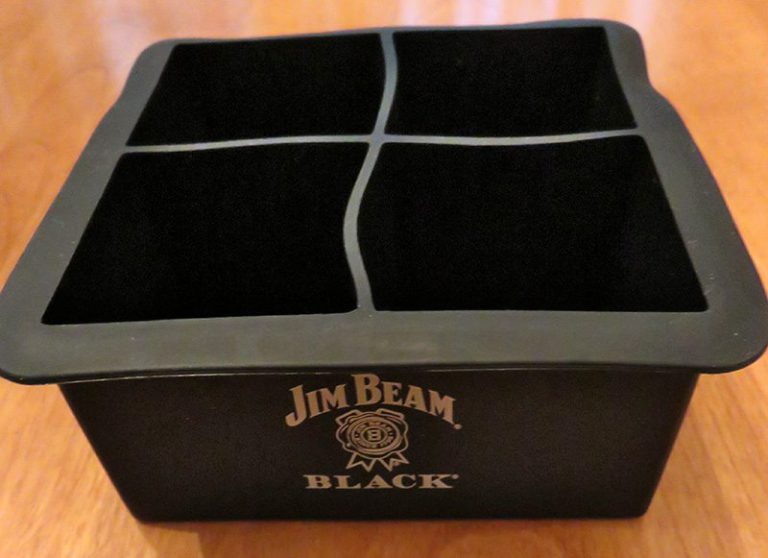 Be Good:
Defines Southern Hospitality with an informative article and examples.
Drink Smart: "A global platform that provides alcohol education, helping consumers make informed, responsible choices." Jim Beam is a supporter of the platform.
The invitation to share recent celebrations in life with a #CheersTo hashtag and to tag @gentlemansbox on social media.
The final item in the brochure is featuring a member with a Q&A and a fun fact. There's a history feature of Jim Beam, and members are encouraged to show their looks and unboxed items in use on social media to help promote the gentleman's lifestyle by tagging picture with #GentlemansBox. And there's a wonderful tip on the back cover.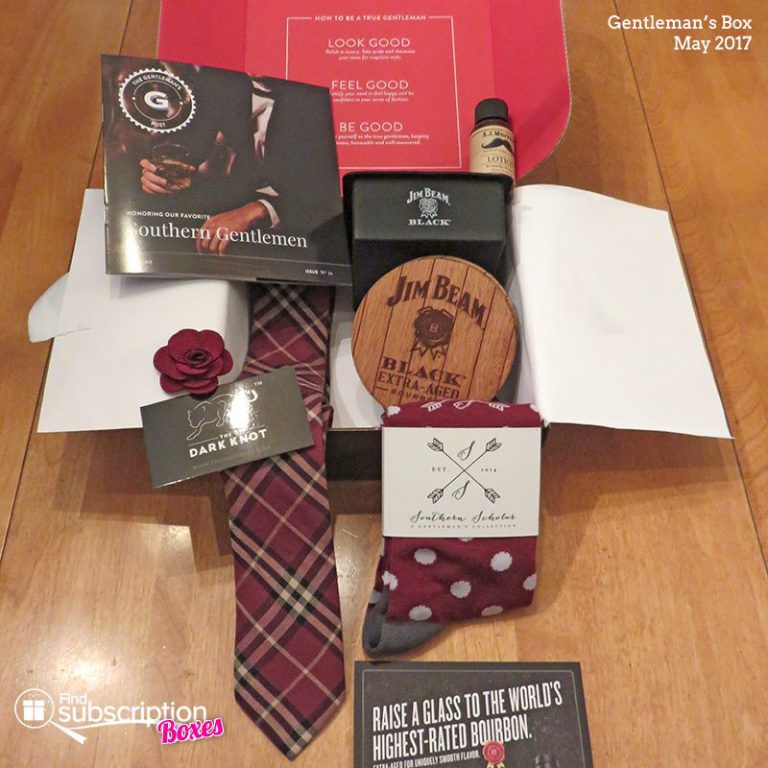 This month's Gentleman's Box was very popular again with the men in our household. Some things never go out of fashion, and being a gentleman with style and responsibility is important for today's members. Accessories and lifestyle items enhance the experience one needs navigating daily life.
Gentleman's Box Coupon Code
For a limited time use promo code GB5OFF to get $5 Off Your first Gentleman's Box!