GlobeIn Artisan Box monthly subscription boxes contain a wonderful assortment of highly curated, artisan-made items from all over the world based on the theme you choose. GlobeIn's mission is to "deliver joy by empowering and connecting remarkable, remote artisans to mindful customers." GlobeIn offers several different GlobeIn Artisan Box subscriptions, gift options, and shopping on their website to benefit social good. Their manifesto is spelled out on their website. Each GlobeIn subscription box contains a pamphlet describing in detail each item, its provenance, how it benefits the artisans, and suggested uses. This "Globe In a box" features unique items sure to bring you enjoyment. With today's GlobeIn Artisan Box review, I'm unboxing our May 2017 GlobeIn Lunch Artisan Box.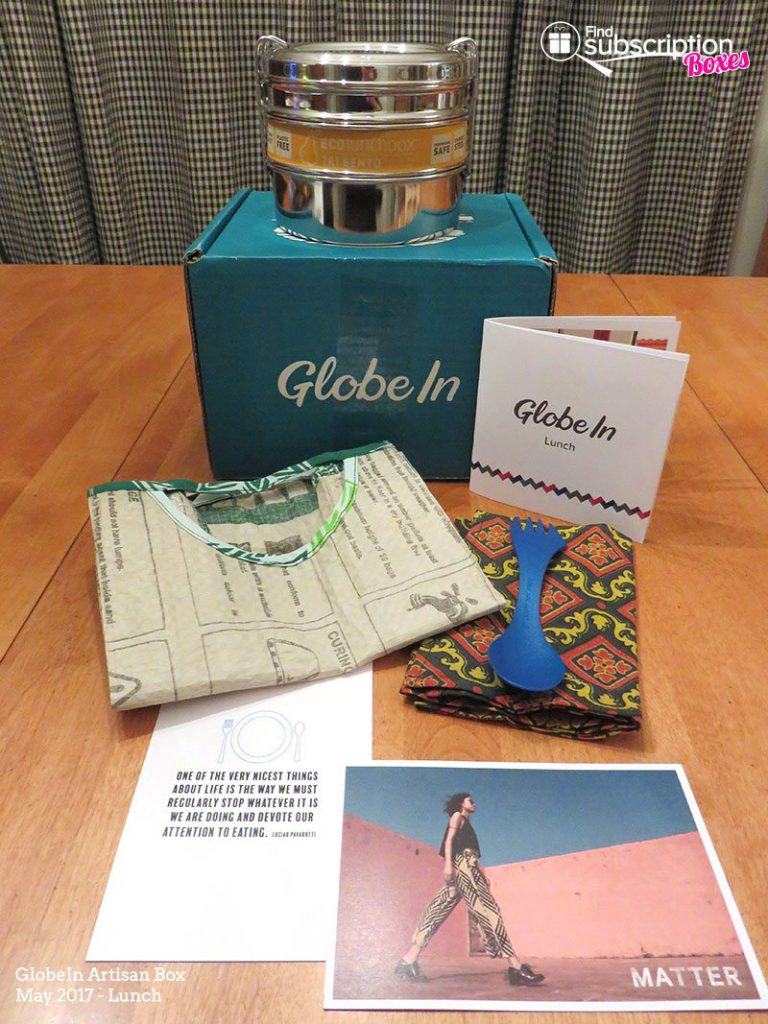 Inside the May 2017 GlobeIn Artisan Box Lunch Box
May 2017 GlobeIn Lunch theme is perfect for the adult who still wants to have fun while taking a lunch to work. A quote from Luciano Pavarotti inspires us for the month. GlobeIn also is featuring products from MATTER, a socially motivated brand with a threefold mission: "to foster designer-artisan collaborations, inspire consumers to value provenance and process, and pioneer industry change and sustainability for rural textile communities.
The Tri Bento Lunchbox from India is modeled after tiffin carriers with a modern design. Made by ECOlunchbox, using this bento box helps prevent millions of pieces of trash and non-biodegradable plastic from ending up in landfills.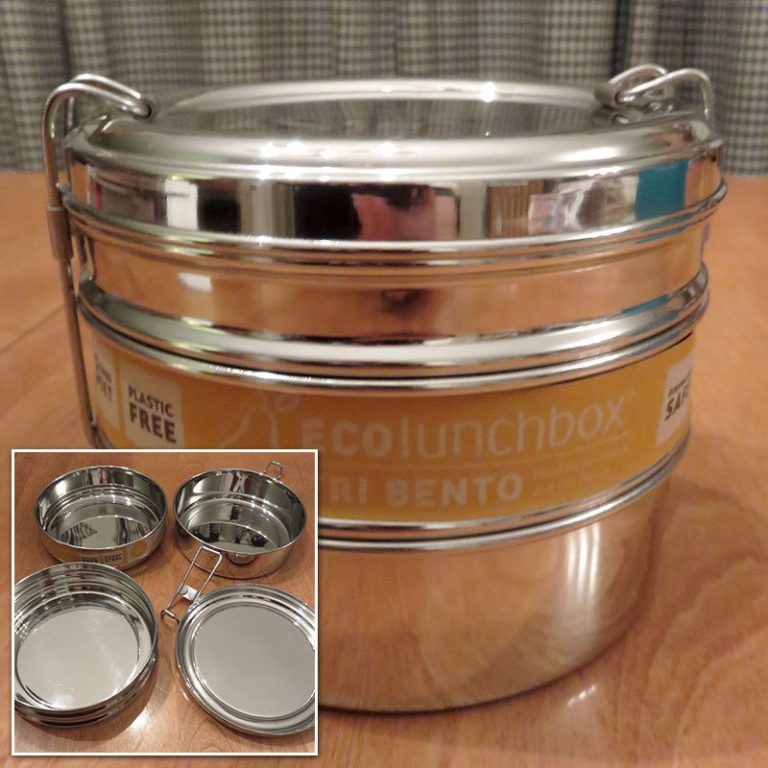 Upcycled Lunch Bag by Wildlife Works in Kenya repurposes cement bags into lunch bags and teaches sewing skills to workers in its eco-factory. The workers are able to improve their lives and provide for their families.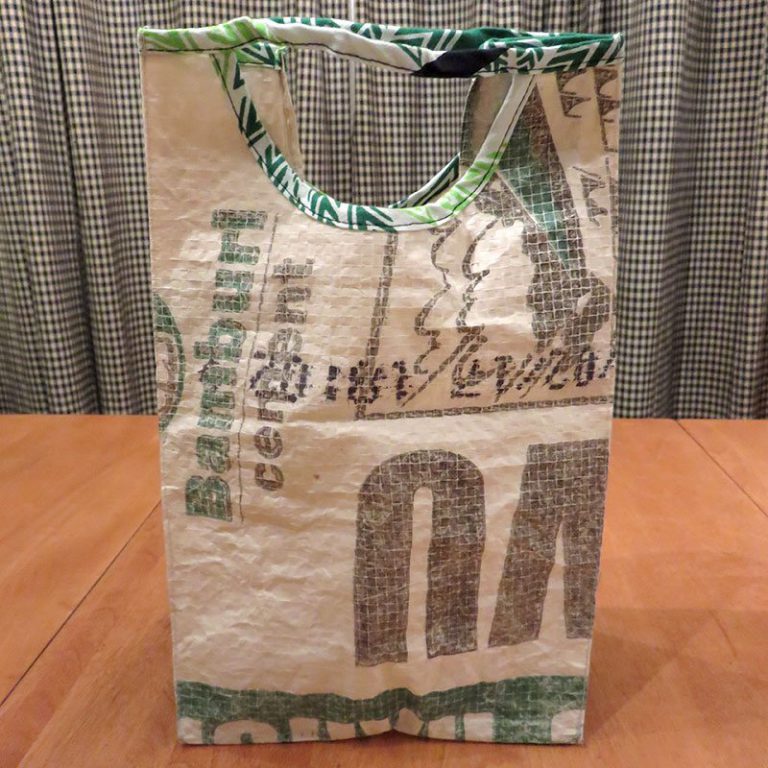 Cloth Napkin from India and made with hand-printed and dyed textile techniques from the Khatri artisans in the Gujarat desert. The workshops are set up in the local villages. The napkin can be used for many things: napkin, placemat, under a table centerpiece, or any other décor use. Machine washable.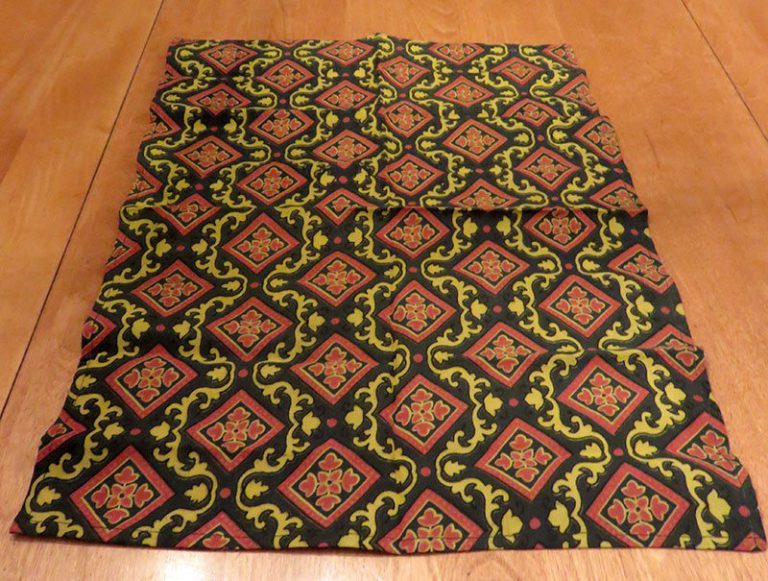 Spork by Light My Fire in Sweden is BPA-free and dishwasher safe. The company sourced its fire starter stick from Guatemala and replants trees to help the indigenous people there.

The pamphlet included gives more in-depth information on the artisans and companies, a better understanding and awareness of safe job conditions which can impact steady employment in the industries supported, as well as a positive effect on the quality of life for the artisans. GlobeIn's partnerships bring to light not only artisans in the world, but how supporting the artisans helps reduce poverty by employing many in a global setting.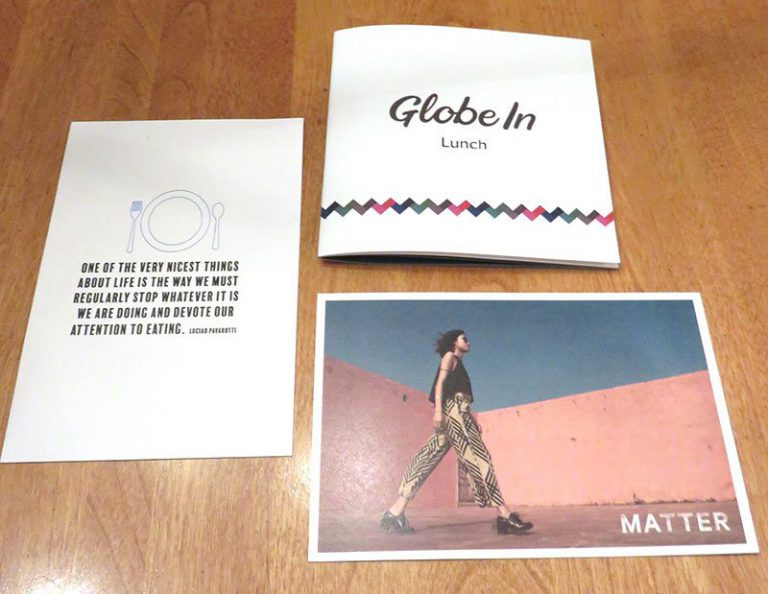 What did you think of the May 2017 GlobeIn Lunch ArtisanBox? Check out the June GlobeIn Artisan Box Spoilers for a sneak peek into next month's box!
GlobeIn Artisan Gift Box Coupon
For a limited time, save $10 off 3 month of longer Artisan Box subscriptions. Use GlobeIn Artisan Box coupon code WELCOME at checkout to claim your discount.