Loot Anime is a monthly subscription box for anime and manga. Every month, Loot Crate and crunchyroll team up to create a Loot Anime mystery box filled with $60+ worth of figures, collectibles, apparel, accessories and more from popular manga and anime series. With today's Loot Anime review we're unboxing the May 2017 Loot Anime crate. The May Loot Anime theme was UNNATURAL.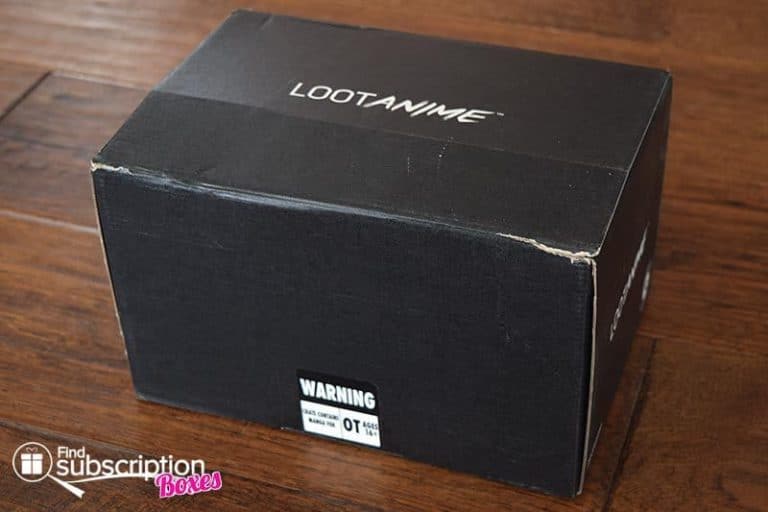 Loot Anime provides a large, full-sized poster with custom anime art work on one side. The Unnatural Loot Anime poster was illustrated by Stephanie Kao. The back of the poster has pictures and descriptions of the mystery anime and manga gear in that month's box.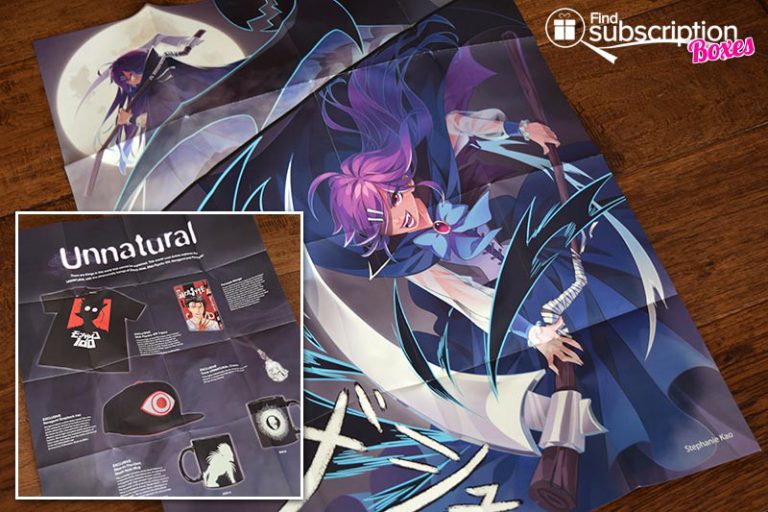 Here's a first look inside our May 2017 Loot Anime Unnatural crate.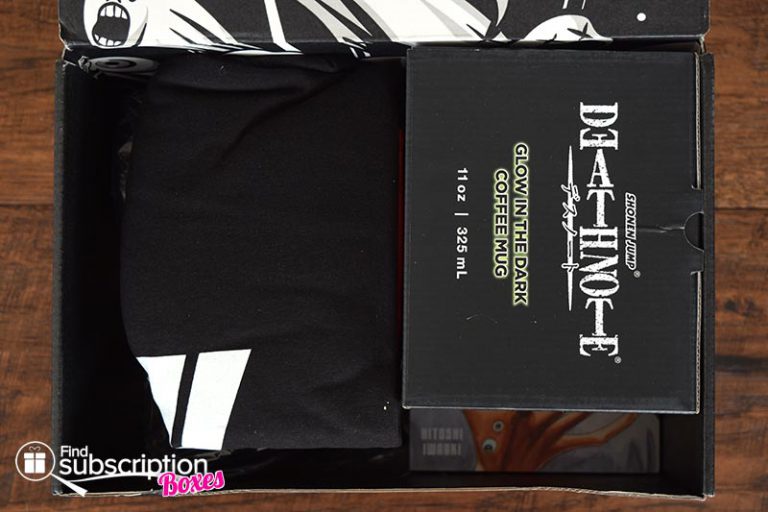 Inside the May 2017 Loot Anime Unnatural Crate

There were 5 anime collectibles in the May Unnatural Loot Anime subscription box.
EXCLUSIVE Mob Psycho 100 T-Shirt
Mob is a powerful psychic who suppresses his emotions to control his powers. This exclusive design shows Mob (AKA Esper) nearing the peak of his powers.
EXCLUSIVE Glow-In-The-Dark Death Note Mug
This two-sided Death Note mug highlights the otherworldy powers of Ryuk.
EXCLUSIVE Noragami Snapback Hat
Wear the trademark headgear of Rabo, Yato's major rival, with this exclusive cap.
Parasyte Manga
Be introduced toParasyte with this nearly 300-page Volume 1 Collector's Edition manga with exclusive bonus short story.
EXCLUSIVE Yume UNNATURAL Charm
This adorable charms shows Yume ready to fight UNNATURAL fiends using her own powers.
May 2017 Loot Anime Review Wrap-Up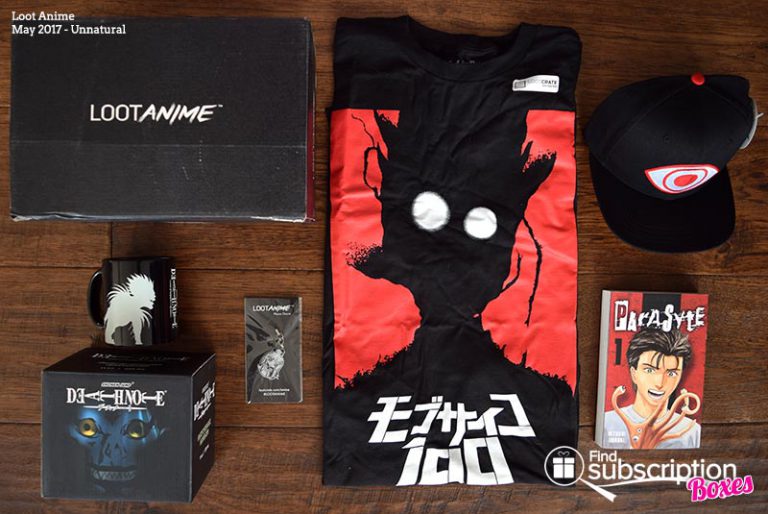 Loot Crate include a great mix of anime and manga collectibles that are from another world with the May Loot Anime Unnatural crate. There were two anime and manga fashion items in the Unnatural Loot Anime crate. The Mob Psycho 100 t-shirt is a bold black tee that shows Mob's eyes glowing white as his powers rise up. The Noragami Snapback hat will help you look and stay cool in the sun.
The Parasyte Manga is the perfect way to be introduced to Shinichi Izumi. Shinichi is a 17-year old who wakes up one morning and discovers that his right hand has been taken over by an alien parasite named Migi. In this Collector's Edition manga, we follow Shinichi as he fights the Parasites to stay alive. This is the first time Parasyte has been published in English and the manga also contains an exclusive bonus short story.
Finally, the Glow-In-The-Dark Death Note coffee mug gives off an eerie version of Ryuk, the "god of death." The other side of the mug shows the Death Note logo.
What was your favorite anime collectible from the May UnnaturalLoot Anime crate?
Loot Anime Coupon Code
Use Loot Anime coupon code SAVE3 to save $3 off any new Loot Anime subscription or use code ANIME10 for 10% off any subscription. Subscribe today!