Every month, Nerd Block Classic Block send subscribers a mystery nerd subscription box filled with nerd gear and collectibles. Each Nerd Block Classic Block nerd subscription box has 4-6 nerd items and every box includes an exclusive nerd t-shirt. With today's Nerd Block Classic review, we're unboxing the May 2017 Nerd Block Classic nerd subscription box. The May Nerd Block Classic theme was Heroes for Hire.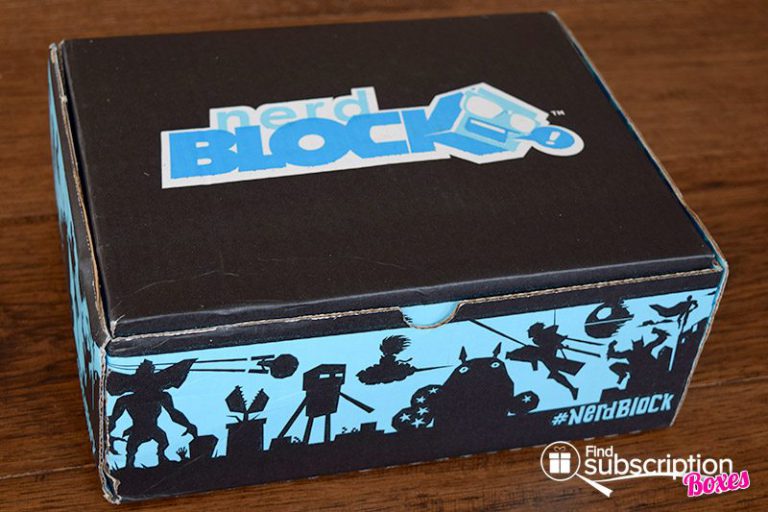 Every month, Nerd Block puts together a Nerd Block Magazine for each of their subscription boxes. The magazine describes all the collectibles in that month's nerd block Classic Edition had articles looking into some of the best dressed villains and deadly Star Trek alien races. There was also a spoiler for the June Nerd Block Classic Theme – Badass Women!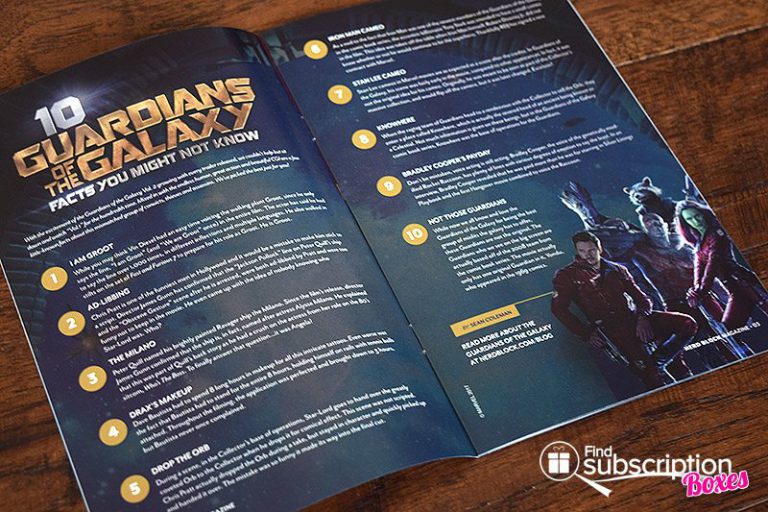 Here's a first look inside our Nerd Block Classic May nerd subscription box.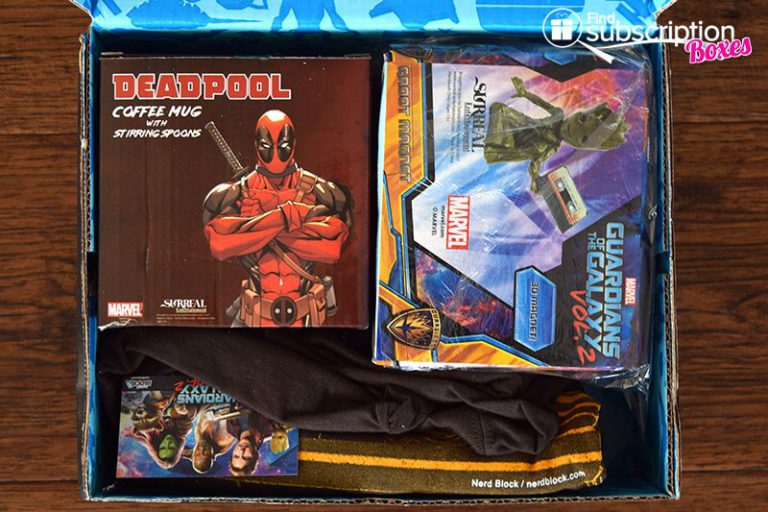 Inside the May 2017 Nerd Block Classic Heroes for Hire Block
There were 5 collectibles in our May Heroes for Hire Nerd Block Classic Block nerd subscription box.

EXCLUSIVE Guardians of the Galaxy T-Shirt
Get the last laugh while holding your pants up in style with these Joker suspenders.
EXCLUSIVE Deadpool Mug, Spoon & Coaster Set
This Deadpool set is more than just a mug – it's an entire piece complete with spoons and a coaster. Perfect for drinking or display.
EXCLUSIVE Baby Groot 3D Magnet
This Baby Groot combines 2 products into one – a super strong magnet and an adorable figure for display on your desk or shelf.
EXCLUSIVE Alias Investigations Business Card Holder
This Alias Investigations business card holder is a node to one of many amazing female superheros – Jessica Jones.
EXCLUSIVE Laces Out Pin
This month's exclusive pin is inspired by Ace Ventura: Pet Detective.
May 2017 Nerd Block Classic Review Wrap-Up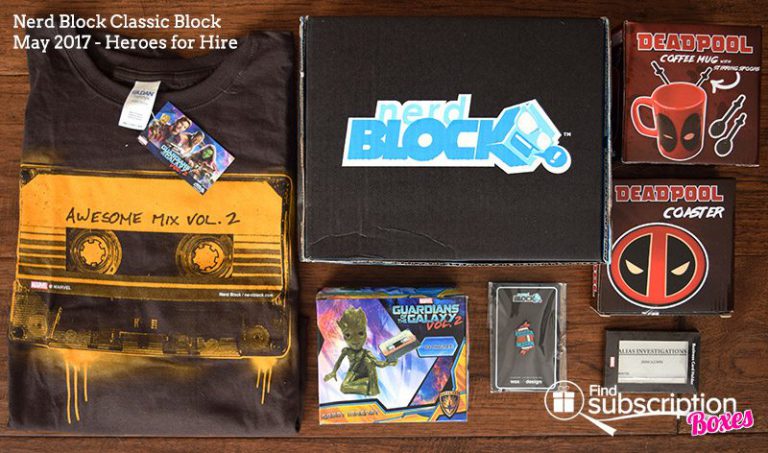 The May Nerd Block Classic Block delivered exclusive nerd items from some of our favorite heroes. May's Heroes for Hire Nerd Block Classic had two Guardians of the Galaxy Vol. 2 collectibles. First is this month's exclusive t-shirt which features the 2nd mix tape Peter Quill's mother gave him for his birthday. The second GotG item is the exclusive Baby Groot 3D magnet. It has strong magnets on the back and also has a flat base so Baby Groot can hang out on your desk too.
Also from Marvel is the exclusive Jessica Jones business card holder. This metal card holder says "Alias Investigations – Jessica Jones" on the front and will keep your business cards safe and handy.
Nerd Block took the same 'ole coffee mug up a notch with this month's Deadpool Coffee Mug and Coaster set. The coffee mug comes with two small ceramic spoons that fit in a small slot on the back of the mug. The ends of the spoons resembled sword handles. The coaster features the trademark Deadpool Logo.
Which was your favorite collectible from May's Nerd Block Classic nerd box?
May 2017 Nerd Block Classic Coupon
Join Nerd Block Classic today and save on your first nerd mystery box! Use Nerd Block Classic coupon code FindBoxes to save 15% off the first month of any new Nerd Block Classic subscription. Save more with multi-block and multi-month subscriptions!