About My Fashion Crate
My Fashion Crate is a curated package of stylish clothing, accessories, beauty items & gift cards delivered to your door!
There are three different types of subscriptions that you can sign up for:
Accessories Box-$20.00
Receive a package of 2-3 items including jewelry, accessories, gift cards or beauty item, right to your door. Keep everything you get!
Essential Box-$35.00
Receive a package of 3-4 items including tops, dresses, accessories and gift cards, right to your door. Keep everything you get!
Premium Box-$49.95
Receive a package of 5-8 items including tops, dresses, accessories and gift cards, right to your door. Keep everything you get!
For the month of September I received the Premium box! And let me tell you, it was absolutely amazing!
Blue Smoke Fringe Multi Drop Earrings (Sterling Forever)- Value $48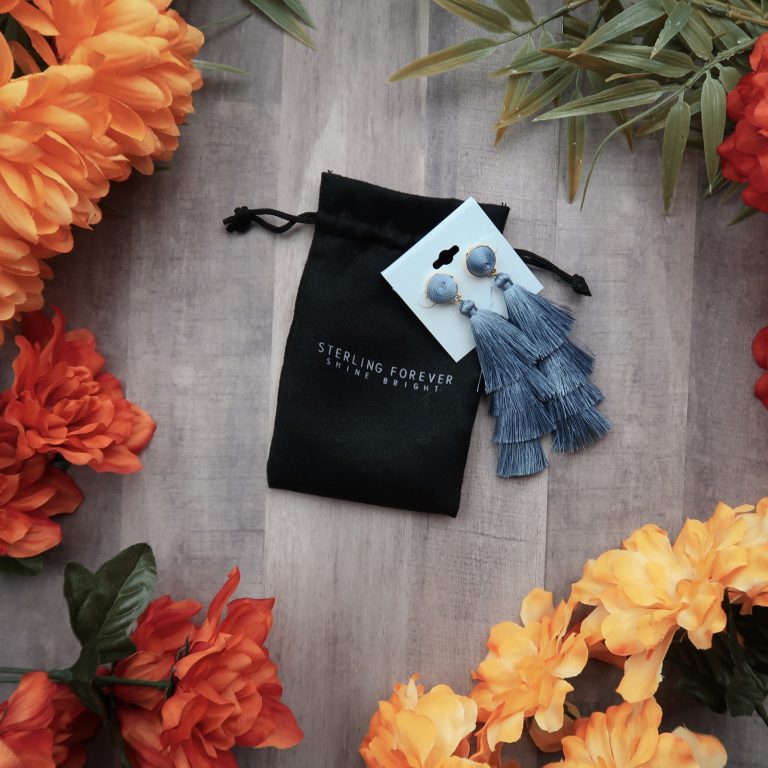 I'm not going to lie, these earring have to be my most favorite item in the box. I have been seeing these types of drop earrings all over youtube, instagram, and twitter. They are stunning.
I was so worried that they were going to be too heavy but boy was I wrong! They are so light weight you don't even feel as though you are wearing earrings in the first place! I love everything about these earrings. The color is PERFECT for Autumn.  Pastels are SO in right now.
I wore these to work with the Hanna Ivory Tunic Blouse, black skinny pants, and my black felt booties! These earrings were the quintessential pop of color that was needed!
Kanio Sky Bracelet (Kanio)- Value $24

This is one of the most understated yet stunningly beautiful bracelets I now own. The beads are genuine Blue Matte Sapphire Agate. Agate is one of the oldest good luck and healing stones. These stones hold properties such as courage, protection, love, and longevity.
The stunning blue of the beads resonates beautifully with the Blue Smoke Fringe Multi Drop Earrings. I really do feel like My Fashion Crate really thought about every aspect of this box. How every element paired nicely with one another.
Another aspect that I loved about this was the Kanio $7 gift card to their online shop! How amazing is that?!
Blush Deep Moisturizing Lipstick (Mollie Jacob)-Value $22
With the coming of Autumn and Winter our lips start to lose their moisture and become cracked and dry. This is something that My Fashion Crate wanted to stop in its tracks! By sending the Blush Deep Moisturizing Lipstick it brings amazing moisture in its formula!
I loved the feel of this lipsticks. It wasn't drying or lacking in pigment. The color wasn't my shade, but I love that I was able to have the change to feel out the formula. Knowing how smooth and moisturizing the lipstick is I will most certainly be on the look out this lipstick in other colors!
The ingredients for this wonderful lipstick include shea butter, jojoba seed oil, aloe vera, and vitamin e! This product is all natural! Which I can 100% get behind!
Blue Multi Floral Print Dress (Timing)-Value $55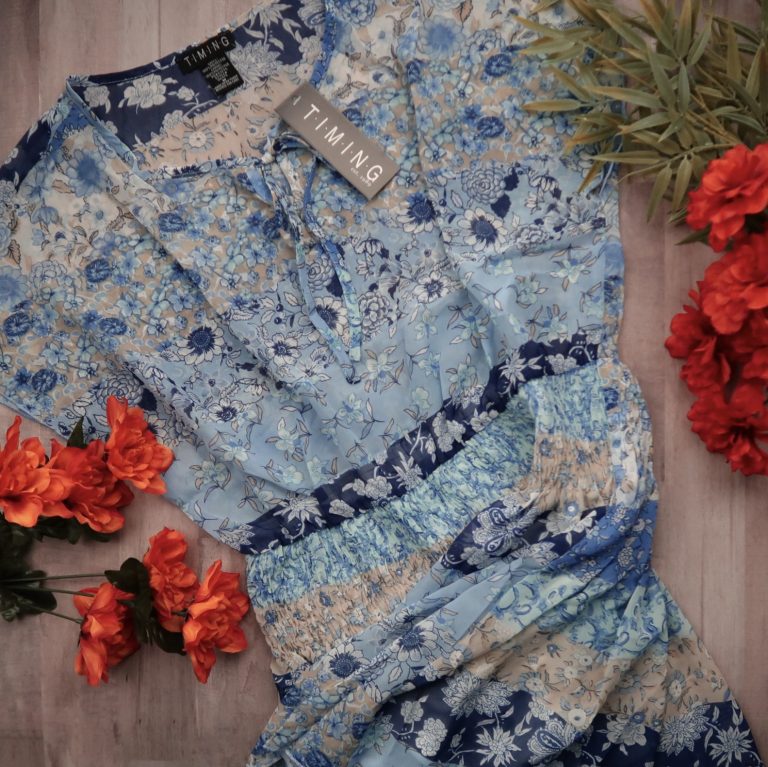 This is the subscription box that keeps on giving with this light weight and gorgeous Blue Multi Floral Print Dress by Timing. The last reaches of Summer are here and this dress is perfect for a long night walking hand in hand with a loved one.
Pair this dress wit the earrings and bracelet from this box and all your missing is a stunning necklace and some cute shoes for the perfect romantic and relaxing date!
This dress has a round neck and tie front at the waist. This is flattering on all shapes and sizes!
The Charleston Towel (Fair Seas Supply Co.)- Value $44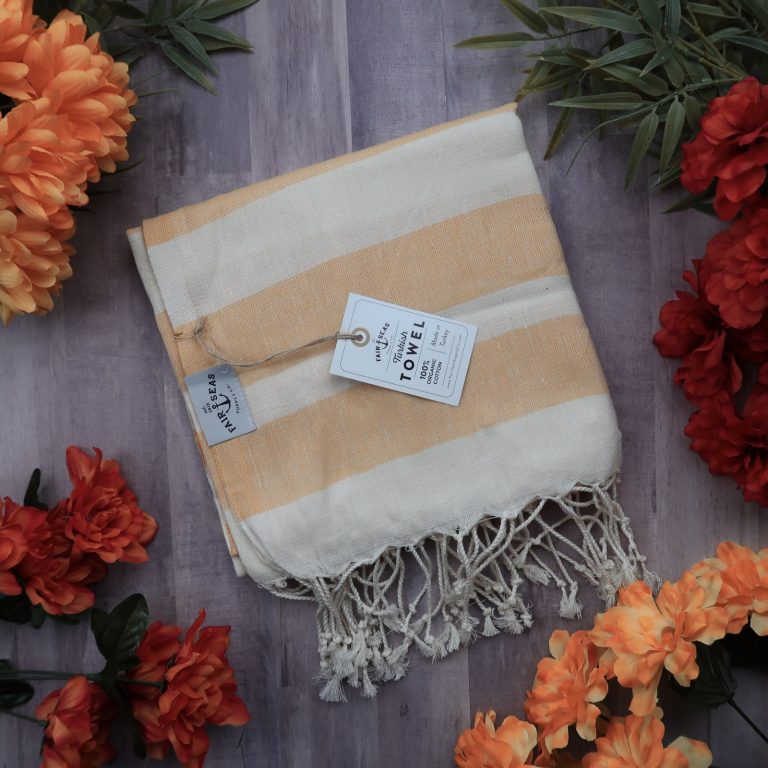 This towel is timeless and colorful! With pastels being "in" for Autumn this towel will be perfect to use throughout the rest of Summer and through to Winter.
Fair Seas Supply Co. makes thin, lightweight fabrics. These attributes makes this towel the perfect companion on the lake, in your travel bag, and great for a hair towel!
All of their towels are made from the finest organic cotton, grown near Aegean Sea in Turkey!