Nerd Block has announced the theme of the April 2015 Nerd Block Classic nerd subscription box. The Nerd Block April 2015 Classic Block theme is Growing up 80's!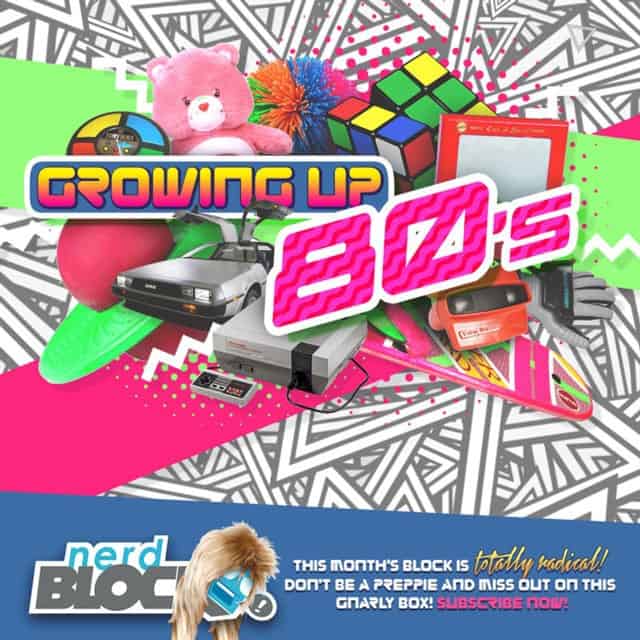 This April we are getting totally tubular and taking you way back, with our theme Growing up 80's! That's right; the April Classic Nerd Block is going to be full of nostalgic goodness!
Nerd Block Classic Coupon
April Nerd Block Classic Blocks start shipping April 15th, 2015. Save 10% off the 1st month of new monthly Nerd Block subscriptions when you use Nerd Block coupon code DALEK at checkout.
What's your favorite 80's icon, product, or movie?