Nerd Block is a monthly toy subscription box for nerds and geeks that delivers a mystery box of nerdy apparel, toys, and collectibles to your door every month. Nerd Block has revealed the Nerd Block August 2015 box theme.
The August 2015 Nerd Block theme is Summer Mixtape and will feature some favorite nerd items from your childhood summers.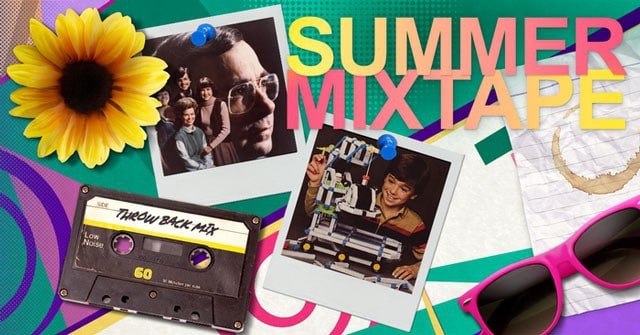 The August Nerd Block Classic theme is Summer Mix Tape! Remember all those summers from your childhood? The awkward family vacations? Mom dragging you shopping for those back to school items, and finding that perfect lunch pail? We're feeling nostalgic for those days, so we're bringing them back!
Check out our Nerd Block reviews to see our Nerd Block unboxing and what's inside our monthly nerd subscription boxes!
August Nerd Block subscriptions close on August 15, 2015. Subscribe today to reserve your Nerd Block August 2015 Summer Mixtape box.
Are you excited for the Nerd Block August Classic Block? When was the last time you made a mixtape?
Nerd Block Promo Code
For a limited time, use Nerd Block promo code SAVE15 to save 15% off the first month of new monthly Nerd Block subscriptions. Your first Nerd Block box is $26.49 USD shipped with code – a $3 savings!