Nerd Block has just announced the Nerd Block March 2015 Classic Block theme. Nerd Block recently started theming each of their monthly nerd subscription boxes. (Check out the February 2015 Nerd Block theme here.) Every month, Nerd Block Classic subscribers receive a mystery box of nerd-approved gear and collectibles that match that month's theme.
The theme of the March 2015 Nerd Block Classic box is Simon Says…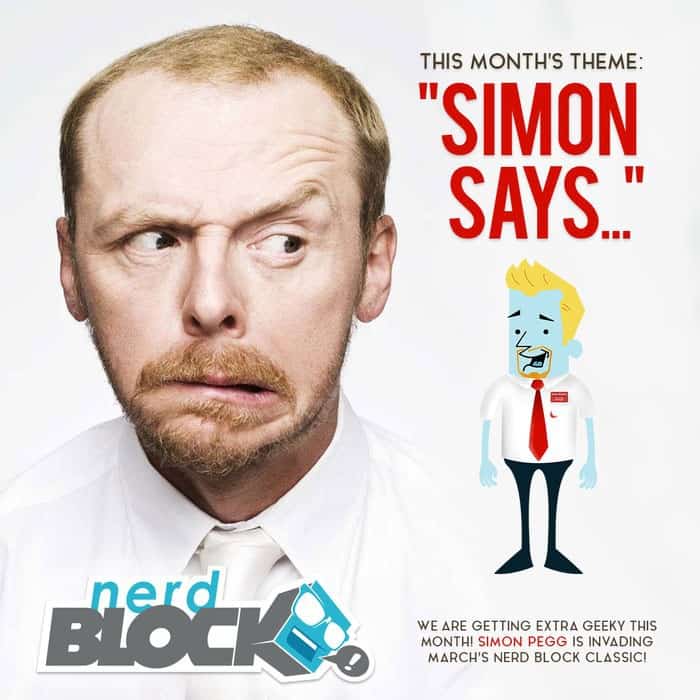 The theme for the March Classic Nerd Block is Simon Says! That's right, Simon Pegg is coming to the block! Subscriptions for the March Block are now open; you won't want to miss all the geeky and cool items that are going to be in this block!
What do you think about the Nerd Block Classic March 2015 theme?
Nerd Block Coupon
Use Nerd Block coupon code DALEK to save 10% off the 1st month of new monthly Nerd Block subscriptions.