Nerd Block has revealed the theme of the Nerd Block May 2015 Classic Block. Nerd Block delivers a monthly mystery box of collectibles for nerds, including an exclusive t-shirt.
The May 2015 Nerd Block theme is Ani-May!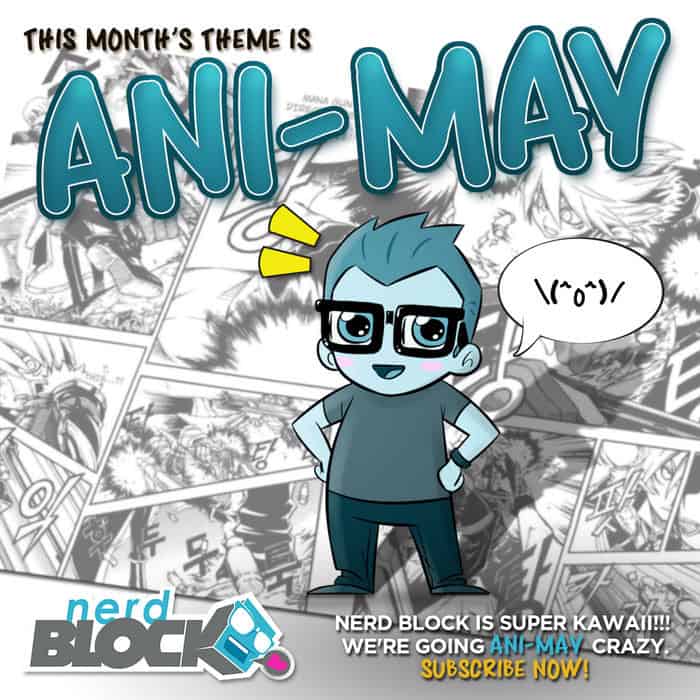 It's time for our most anticipated theme: May's Nerd Block is themed Ani-MAY and it will include items from some of the biggest names in anime! Subscribe now to make sure you get this super kawaii block!
Are you excited to see the anime items in your Nerd Block May 2015 Classic Block?
Nerd Block Coupon Code
New Nerd Block Classic subscribers can use Nerd Block coupon code DALEK to save 10% off the 1st month of new monthly Nerd Block subscriptions. Subscribe for multiple month and get an automatic savings – no code required!