Groovy Lab in a Box has launched their new Groovy Holiday Bundles for this holiday shopping season! The Groovy Holiday Bundles are a great way to gift single boxes and subscription plans while saving money!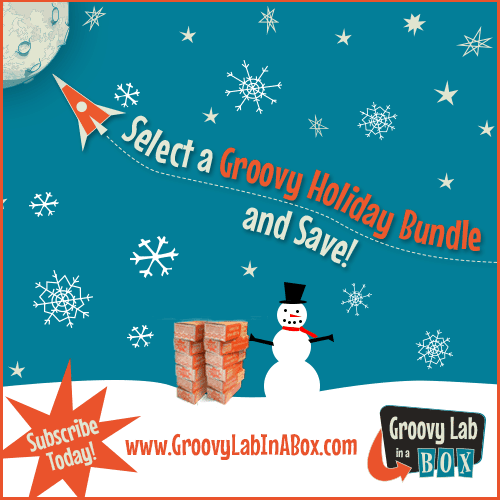 Gift a Groovy Holiday Bundle and you'll receive a single Groovy Lab in a Box in time to put under the tree AND keep on giving with a 3, 6 or 12 month Groovy Lab in a Box gift subscription! Choose from:
Groovy Single Box Trio
3 Month Gift Subscription and Lunar Launch Box
6 Month Gift Subscription and For The Birds Box
12 Month Gift Subscription and Under Pressure Box
Save even more by gifting Groovy Holiday Bundles with subscriptions!
Groovy Lab in a Box is such a great way to give your STEMist the fun of learning science, technology, engineering and math, that both Popular Mechanics and Mothering Magazine have included Groovy Lab in a Box in their 2014 holiday gift guides! Order by 9PM EST on December 18, 2014 to ensure holiday delivery of the first Groovy Lab in a Box!
Give Groovy Holiday Bundles and Save today!