Each month PrettyFit works with top fitness professionals to curate a monthly pack of the best nutritional supplements, healthy snacks, and workout gear for active women. This month, PrettyFit has teamed up with Tanya Rachan to create the perfect pack to cover all aspects of the perfect workout from start to finish and everything in between – The Prepared Pack.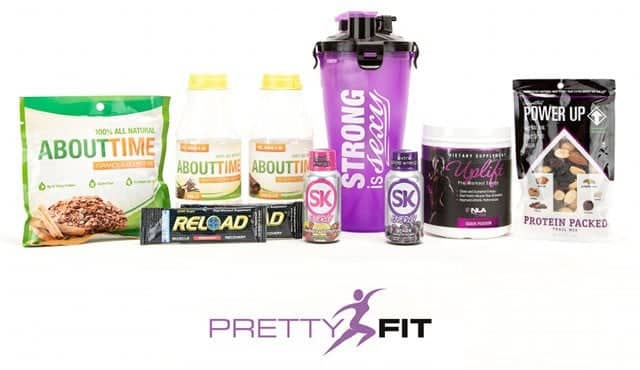 Valued at over $100, the PrettyFit Prepared Pack is on sale for just $50 for PrettyFit subscribers (a 50% savings!) or $55 + shipping as a single box purchase. The PrettyFit Prepared Pack includes:
NLA for Her – Uplift Pre-Workout
Hydra Cup – Dual Shaker
Try About Time – Fill, Shake and Go Protein
Try About Time – All Natural Granola Clusters
SK Energy Shots – Energy Shots
MRM – Reload Samples
Gourmet Nut – Power Up Protein Trail Mix
BONUS ITEMS: PrettyFit Workout Log and Drawstring Backpack
Which Prepared Pack product are you most excited to try?