Play with unlimited Star Wars LEGO® sets with a subscription to the Pley LEGO subscription service. With the upcoming release of Star Wars Episode VII: The Force Awakens, you can bring the force into your child's play time with the new Star Wars LEGO® Sets available for rent from Pley.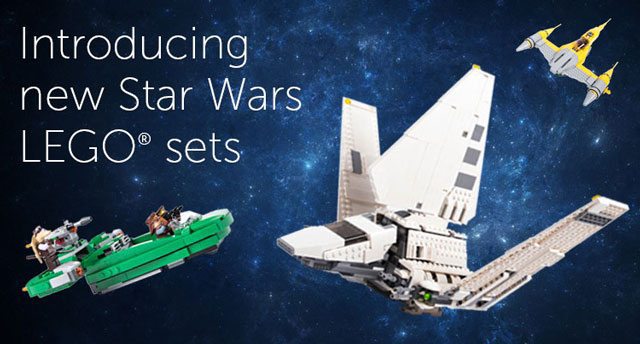 By popular demand, we've added more Star Wars sets. Want to fly your own Flash Speeder, re-enact the Death Star final battle, or build the Imperial Shuttle Tydirium? All these sets – and more – are now available for Pley users!
Select your child's favorite LEGO themes and get a new LEGO set from a customized Pleylist delivered to your door. Keep and play with the set for as long as your child (or you) want, then return it in the pre-paid package to get another LEGO set. Help your child cultivate their creative genius while playing with unlimited LEGO sets with the
Pley LEGO rental subscription box.
Which Star Wars LEGO set are you excited to rent from Pley?
Pley LEGO Subscription Free Trial Offer
For a limited time, sign-up for the free trial Pley promo and get your first LEGO set to play with FREE for 30 days, just pay $2.00 shipping.