Vegan Cuts has launched their limited edition Vegan Beauty Essentials Kit.
The Vegan Cuts Beauty Essentials Kit is here to help you stock up and introduce you to some our favorite beauty and body care staples. Each kit comes packed with a mix of 10-15 products valued at $50+, including a limited-edition Vegan Cuts makeup bag that's made in the USA.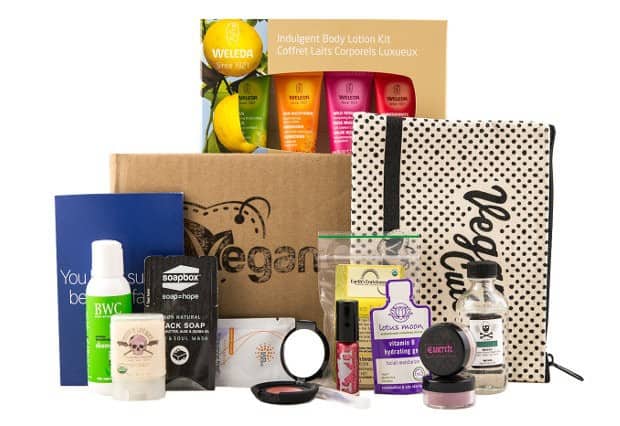 This limited edition box has over $50 worth of cruelty-free bodycare products and is on sale for just $27.95! Some of the products in the Vegan Cuts Beauty Essentials Kit may include:
North Coast Organics Deodorant
Concrete Minerals Eyeshadow
Bare Bones Beauty Cleanser
BWC Shampoo
Rainbow Honey Nail Lacquer
Weleda Body Lotion Kit
All Natural Face Cheek and Lip Cream
Meow Meow Tweet Body Tonic
Soapbox Soap Body Wash
Earth's Enrichments Soap
Lotus Moon Vitamin B Gel
Earth Science Naturals Shampoo and Conditioner
The Vegan Cuts Beauty Essentials Kit ships to the US, Canada, and internationally.
Order your Vegan Cuts Beauty Essentials Kit today!