Treat the dogs in your life to the new limited edition Vegan Cuts Dog Lover's Box. Co-curated with Indy, the German Shepherd from The Vegan Zombie, the Vegan Cuts Dog Lover's Box has variety of products your dog will love -from kibble to treats to shampoo and more.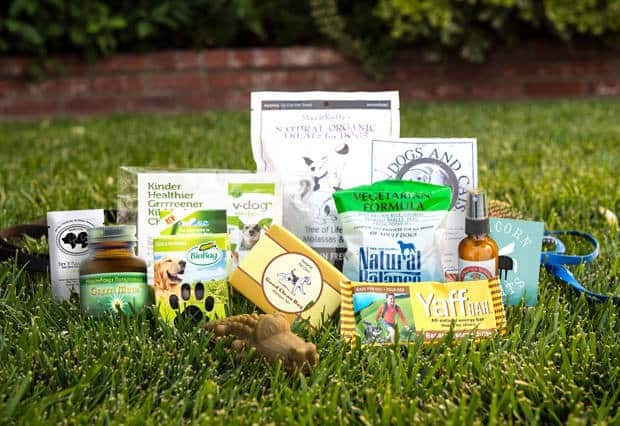 The Vegan Cuts Dog Lover's Box is on sale for just $24.99. The box has has 11 different products with a $44 retail value including:
Mudd+Wyeth – Banana Peanut Butter Yaffbar
Max & Ruffy's – Tree of Life: Coconut, Molasses, and Flax Treats
V-Dog – Kibble Sample
Natural Balance Pet Foods Inc. – Dick Van Patten's Natural Balance® Vegetarian Dry Formula Sample
Eco Dogs and Cats – Sam's Yams Sample
Paragon Pet Products – WHIMZEES Large Alligator
Formulary 55 – Good Clean Dog Shampoo Bar
Miss Sarah's Botanicals – All Natural Flea & Tick Repellant
HealthForce Nutritionals – Green Mush
Barklogic – Flea & Tick Shampoo
Bio Bag Americas, Inc. – One Bio Bag Roll (not full box pictured)
Unicorn Treats – sticker
Order your Vegan Cuts Dog Lover's Box today!
Vegan Cuts Dog Lover's Box – The Vegan Zombie & Indy