Vegan Cuts has just announced their first ever Vegan Cuts Fashion Box. Inspired by their recent collaboration with Ashlee Piper from The Little Foxes, the Vegan Cuts Fashion Box has over $150 worth of trendy pieces that will add a splash of color to your wardrobe.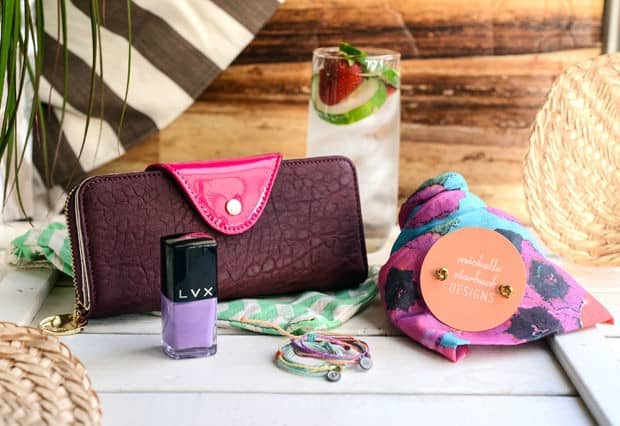 For a limited time only, you can pick up the Vegan Cuts Fashion Box at a special 2-day price of $39! The Vegan Cuts Fashion Box includes:
Deux Lux Wallet
Djuna Shay Headband
LVX Nail Lacquer
Michelle Starbuck Designs Earrings
2 x Pura Vida Bracelets
Coupons from V Apparel, Miakoda, Herbivore and Coral 8
The first batch of Vegan Cuts Fashion Boxes starts shipping the week of June 30. Order your Vegan Cuts Fashion Box today!
Vegan Fashion Accessories: Wallets, Jewelry, Headbands, and Nail Polish!