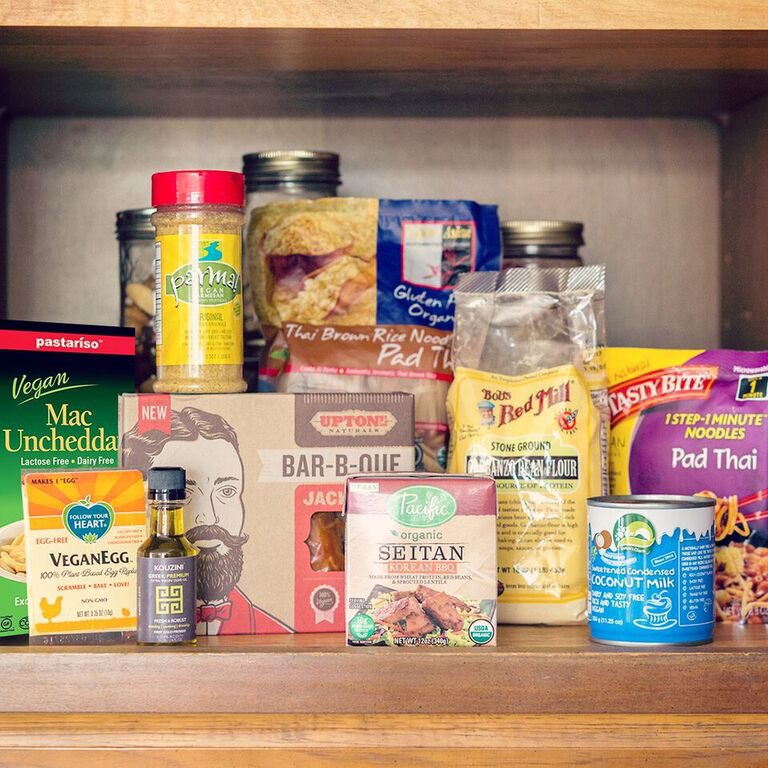 Reboot your pantry and liven up your non-perishables with the new Vegan Cuts Pantry Box. The ultimate vegan box to stock your pantry, the Vegan Cuts Pantry Box features has a unique mix of cupboard staples and special items.
The Vegan Cuts Pantry Box has a $52.75 retail value and is on sale for just $32. That's over a $20 savings off retail price! The Vegan Cuts Pantry Box has 11 vegan pantry products including:
Follow Your Heart VeganEgg – 10 g
Upton's Naturals Bar-B-Que Jackfruit – 10.6 oz
Pastariso Vegan Mac Uncheddar – 5 oz
Parma! Original – 3.5 oz
Nature's Charm Sweetened Condensed Coconut Milk – 11.25 oz
Pacific Foods Organic Korean BBQ Seitan – 12 oz
Explore Asian Brown Rice Pad Thai Noodles – 8 oz
KOUZINI Greek Extra Virgin Olive Oil – 1.6 g
Bob's Red Mill Garbanzo Bean Flour – 16 oz
Tasty Bite Pad Thai – 8.8 oz
Milas Foods Dipin Classic Hummus – 1.7 oz
The Vegan Cuts Pantry Box is available for purchase and starts shipping February 22. Shipping is free to the US! Order your Vegan Cuts Pantry Box before it sells out!