Nurture yourself and your little ones with the new Vegan Cuts Vegan Family Starter Kit. Co-curated with Sayward Rebhal of Bonzai Aphrodite, the Vegan Family Starter Kit is filled with cruelty-free products designed for babies, toddlers, and you, too- from food pouches to creams to wipes and more.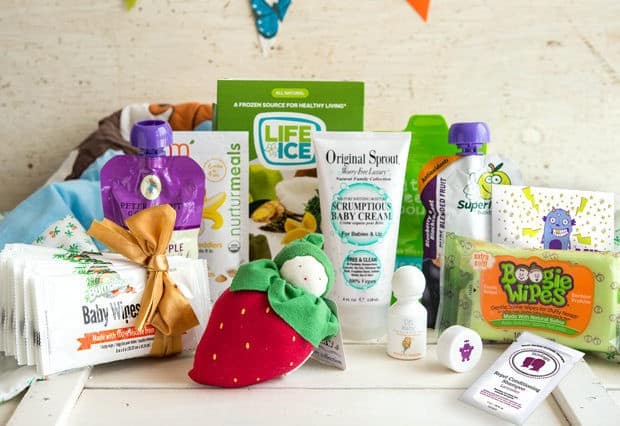 The Vegan Cuts Vegan Family Starter Kit has 12 amazing products worth $47 and is on sale for just $27.95. This limited edition box includes:
Under the Nile – Organic Strawberry Plush
Little Green Pouch – Reusable Food Pouch
Peter Rabbit Organics – Pear & Apple Squeeze Pouch
LifeIce – Green Grind LifeIce
NurturMe – NurturMeals Pouch
Buddy Fruits – Superfruit Pouch
Original Sprout – Scrumptious Baby Cream
Boogie Wipes – Boogie Wipes
Bum Boosa – Baby Wipes
DeVita Natural Skin Care – Bubbly Babies Shampoo & Body Wash
Jack n' Jill – Organic Toothpaste
Licelogic Repel Conditioning Shampoo
Faux Moccs – Coupon
Hurry, the Vegan Cuts limited edition boxes have been selling out. Order your Vegan Cuts Vegan Family Starter Kit today!
The first batch of Vegan Family Starter Kit boxes ship the week of July 2, 2014.
Sayward Rebhal for Vegan Cuts Family Starter Kit