Treatsie is a monthly sweets subscription box delivering delicious artisan sweets to your door every month. This month, we're taking a look at the November 2014 Treatsie Box.
Our Treatsie November Box arrived in a USPS mailer envelope.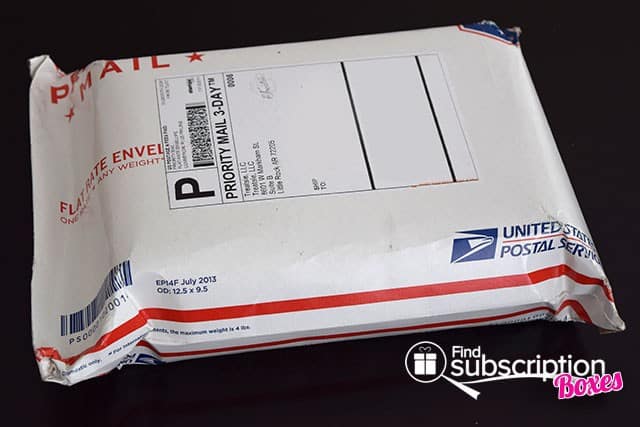 Inside the envelope was a cardboard box with the Treatsie logo printed on top.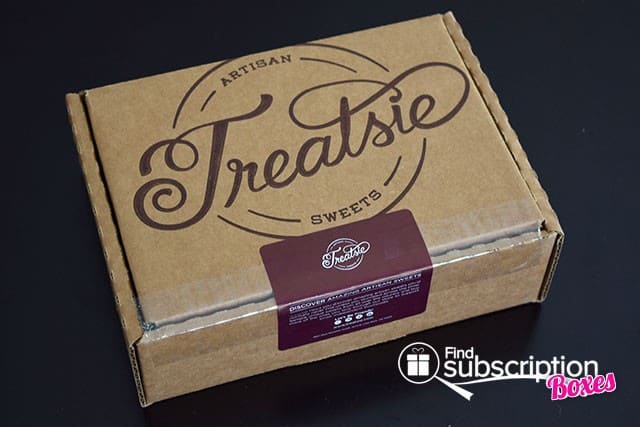 Treatsie included a product information card that described the artisan sweets in this month's box.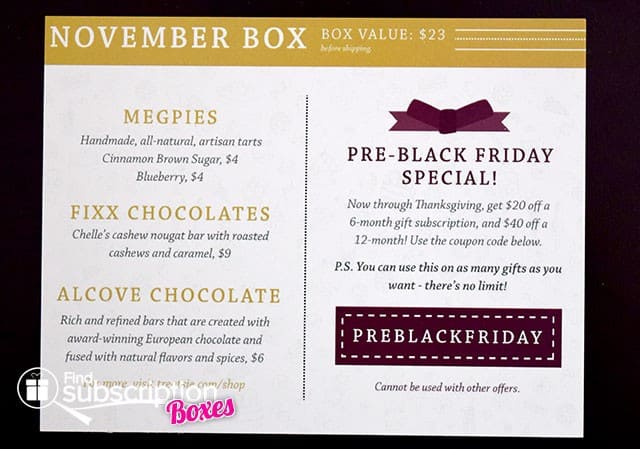 The treats were carefully wrapped in teal tissue paper. Opening the tissue paper, we got our first look at the sweets in the November 2014  Treatsie Box.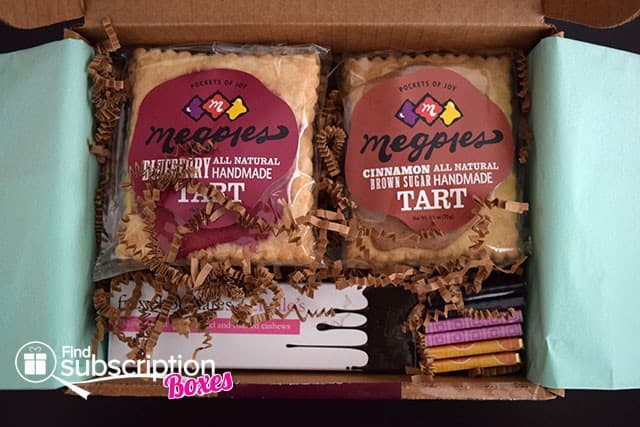 Inside the November 2014 Treatsie Box
There were 3 different sweet treats in our November Treatsie Box that made up 9 total items in this month's box.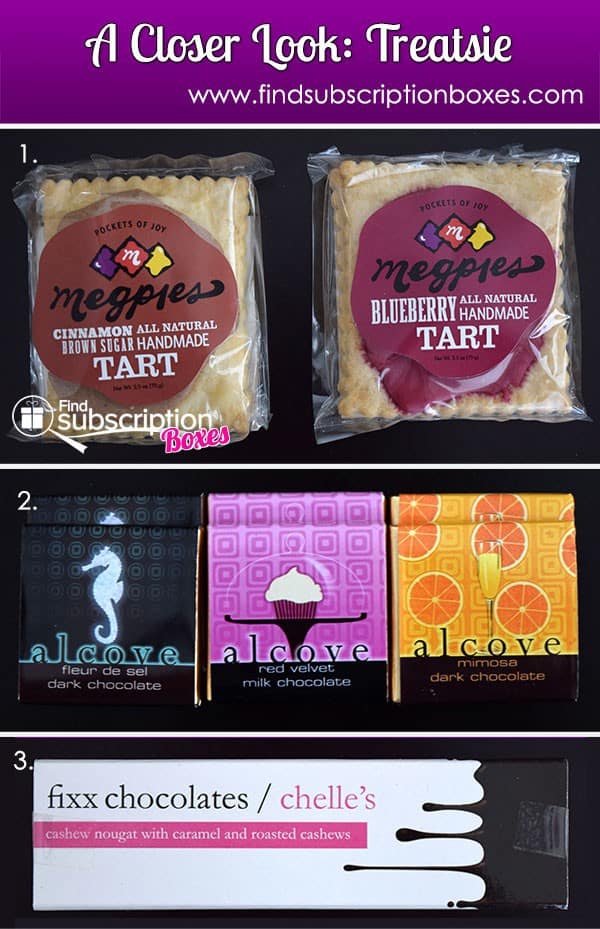 1. Megpies – 2 Tarts – Cinnamon Brown Sugar and Blueberry, Retail Value: $4 each
Made with all natural ingredients, these handmade tarts were the perfect treat for both breakfast and afternoon snacks.
2. Alcove Chocolate – 6 chocolates – Fleur de Sel Dark chocolate, Red Velvet Milk Chocolate, Mimosa Dark Chocolate , Retail Value: $6
Discover new chocolate flavors with rich and refined, award-winning European chocolate fused with natural flavors and spices.
3. FIXX Chocolates, Retail Value: $9
These two nougat bars had a cashew nougat, roasted cashews and caramel all coated in a delicious chocolate.
November 2014 Treatsie Box Wrap-Up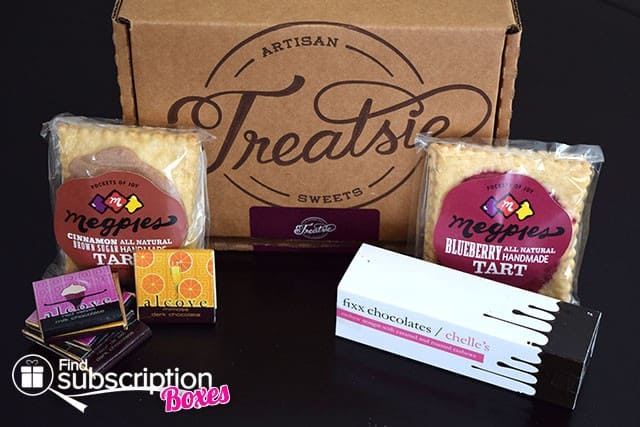 The November 2014 Treatsie Box was a real winner for us with a great variety of delicious treats. The Megpies with great with morning coffee and we loved trying the different chocolate varieties that were included. The total value of the Treatsie November 2014 Box was $23.
What was your favorite treat from the November 2014 Treatsie Box?