Try The World is a monthly subscription box which delivers all kinds of delicious food from all over the world. Each month, subscribers receive delicious gourmet products from that month's featured country. For today's Try The World Review, we're unboxing the November 2016 Try The World Holiday Box: Michelin Edition. With the holidays right around the corner Try The World and Micheline teamed up to present a unique Holiday Box. Inside are traditional, gourmet treats from different cultures around the world. "From rich Hanukkah desserts, to pastries and cakes for Chinese New Year."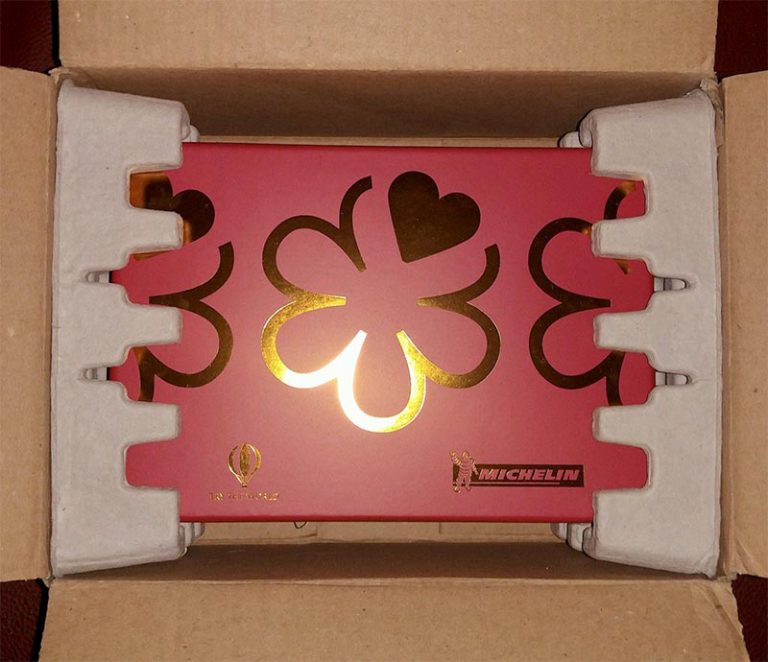 Instead of the usual teal, the November 2016 Try The World Michelin Edition Holiday Box has a smooth textured, cherry red box. Large shiny gold flowers and hearts decorate the top of the lid. A cardboard shipping box with inserts holding the Holiday Box further ensure the safety of your goodies. Decorative natural colored straw pads and secures your yummy food inside. The interior of the cherry red box is white with a teal lattice pattern. A pocket on the under the lid holds the Try The World Culture guide. The Culture Guide includes a brief description, holiday story and a festive recipe for each item held inside your box. An exclusive coupon for 20% off the Try The World Shop was also provided.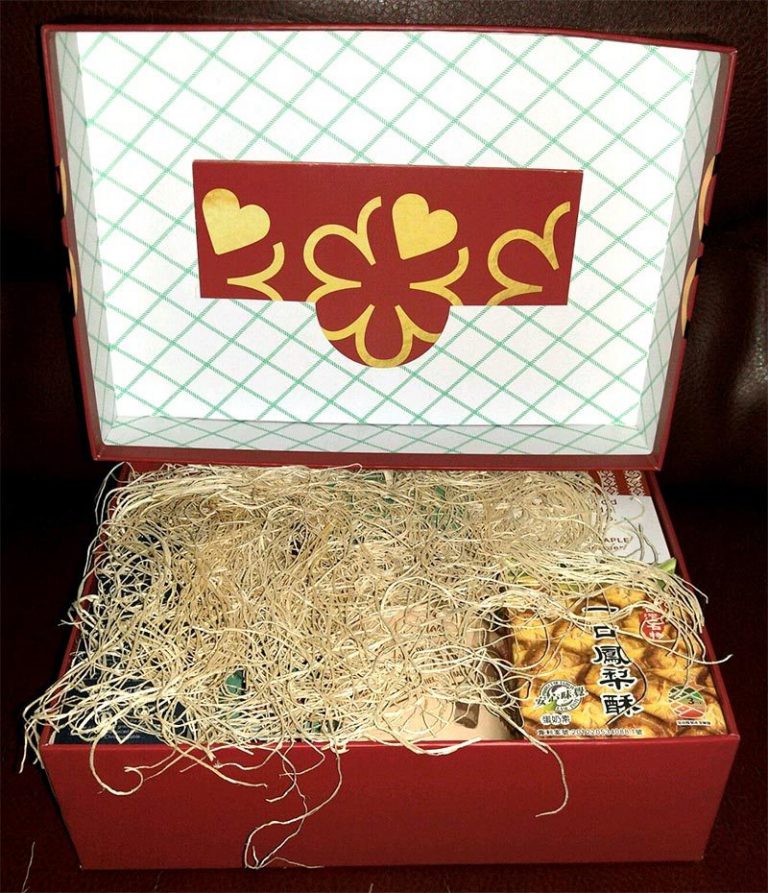 Inside the November 2016 Try The World Michelin Holiday Box
There were 8 gourmet food products in the November 2016 Try The World Holiday Box: Michelin Edition.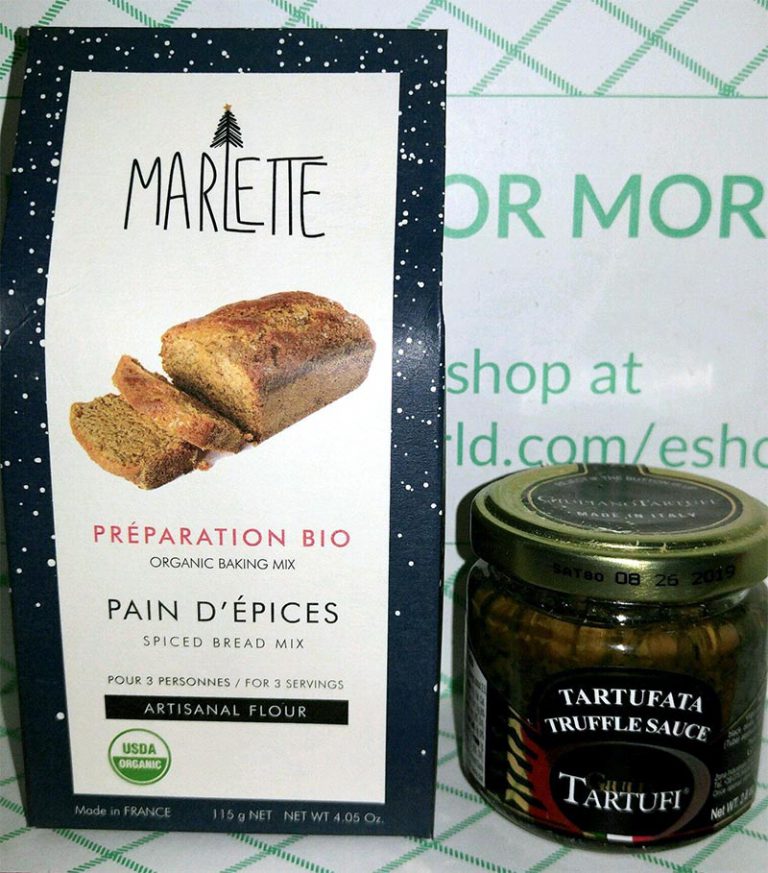 Pain D'Epices Baking Mix made by Marlette in France is an organic baking mix. Referring to the Culture Guide, "Margot and Scarlette are the two sisters behind Marlette, a small French company  that makes it easy to bake at home. Their pain d'epice (or "spiced Bread") is a traditional French holiday cake that's made with freshly milled, organic flour and a variety of baking spices." Once you heat 1/4 cup of honey; 1/3 cup of milk, combine the mix and bake for either 30-35 minutes in a mini loaf pan or 20-25 minutes in a muffin pan at 320F your outcome is a delectably moist and thoroughly spiced cake.
Truffle Sauce made by Giuliano Tartufi in Italy is a thick yet, finely chopped sauce. It tastes great on omelettes and folded into other savory dips. According to the Culture Guide "In 1980, the founder of Guiliano Tartufi ventured into the forest with his grandfather and Irish Setter. Thanks to his dog's keen sense of smell, Giuliano found his very first truffle and has been making a range of truffle products, including this sauce, since that day." Ingredients for this flavorful sauce include mushrooms, extra virgin olive oil, sunflower oil, black olives summer truffle, flavoring and salt.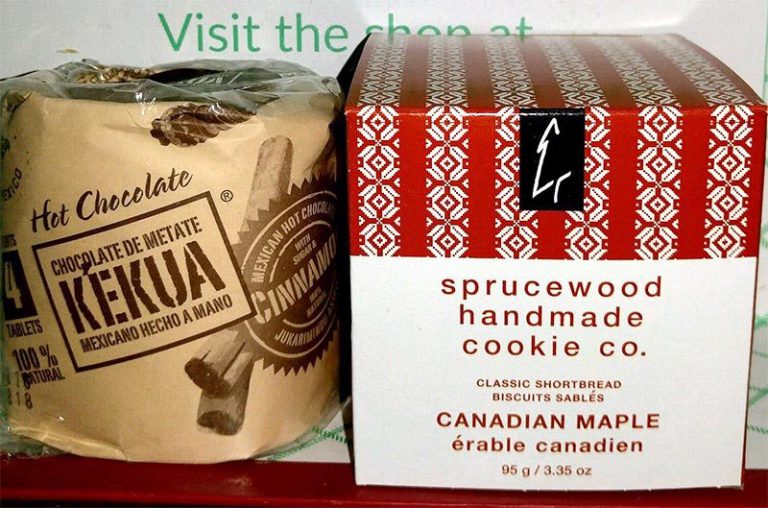 Hot Chocolate Tablets made by K'ekua in Mexico are a delightful new experience for my family. None of us have ever seen this beverage treat in disc form. The Culture Guide reads, "Perfect for winter, K'ekua's chocolate tablets are made with the best Mexican cocoa beans according to Aztec tradition, an ancient civilization that was conquered by the Spanish over 400 years ago. K'ekua also helps marginalized communities by employing indigenous people in the area." To prepare, you simply melt 1/4-1/2 tablet in a pot with 1 cup warm milk over medium heat. Press down on the chocolate with a spoon to help it melt, then stir, froth and serve.
Classic Shortbread made by Sprucewood Handmade Cookie Co. in Canada is a favorite. These decadent little shortbread cookies just fall apart in your mouth with a light buttery maple flavor.  They are bite size and seem to melt once they hit a liquid. The Culture Guide tells us "Rich with butter, shortbread was once an expensive and precious treat reserved for Christmas. After running a wildly popular catering company for over 25 years, Mark Pollard founded Sprucewood, where he now specializes in baking sweet and savory shortbread cookies from scratch."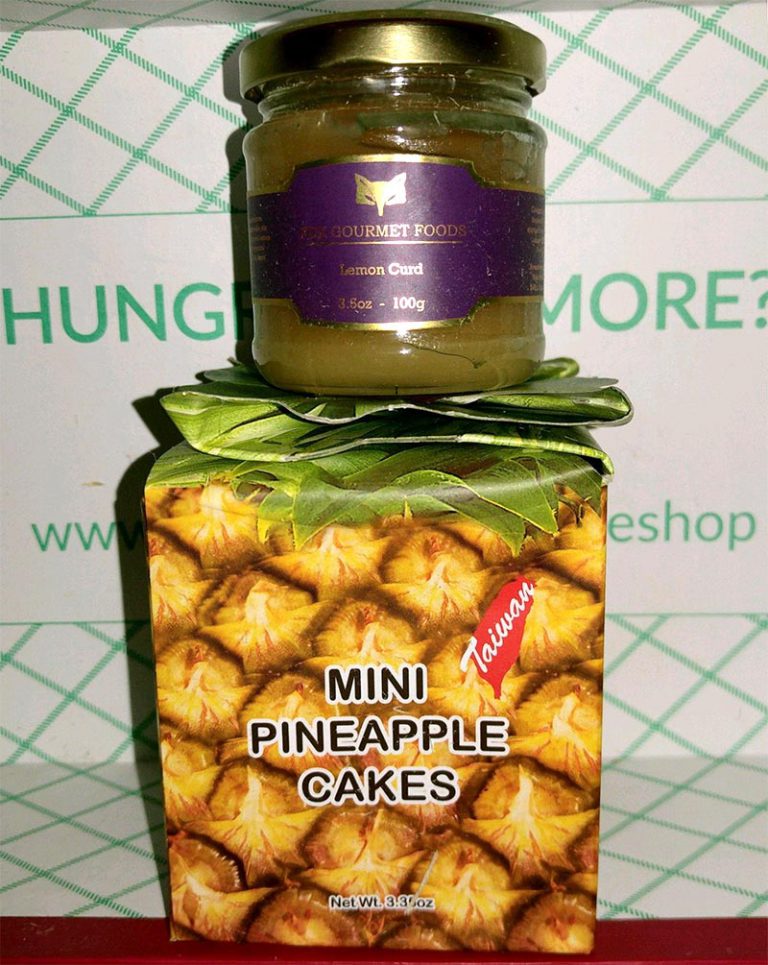 Lemon Curd made by Fox Gourmet in the United Kingdom was another one of our favorite treats. We enjoyed it with just about everything else that was inside the Try The World Michelin Edition Holiday Box. We spread the Lemon Curd on all the baked goods, as well as a few things from the store. IT IS SO DELICIOUS! Packaged in a glass jar, the lemon curd spreads with ease and has a sweet and tangy taste. Referring to the Culture Guide "Lemon Curd is an English fruit preserve made with lemon, sugar and eggs. In the late 19th century, people served the homemade preparation to their guests when they visited for tea. Fox Gourmet makes their lemon curd the old-fashioned way by cooking it over open pans.
Pineapple Cake made by En Luen in Taiwan are bite-sized cakes with a chewy pineapple center. The pineapple-shaped box with its origami-style twist top, made it fun to access the tastiness inside. According to the Culture Guide, "A buttery cake filled with sweet and tangy jam, pineapple cake is a ubiquitous pastry in Taiwan. In Taiwanese, pineapple is pronounced onglai, which is similar to the phrase for 'the arrival and prosperity and fortune.' This hidden meaning makes it a popular gift during Lunar New Year."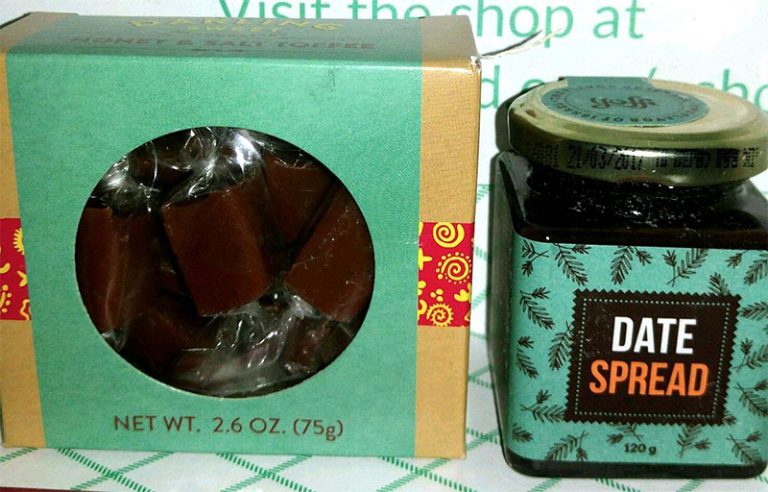 Honey & Salt Toffee made by Darling Sweet in South Africa are seemingly hard toffees, but quickly become soft and chewy. They are sweet and buttery with a light saltiness. The Culture Guide states "Frits and Hentie, the duo behind this toffee, have been hiring locals to make their signature sweets since 2013. Deliciously rich and creamy, its made with pure butter from Darling (a South African town known for its excellent butter) and wrapped in recycled and biodegradable packaging."
Date Spread made by Yoffi in Israel is a wonderful addition to a meat, cheese and crackers platter. You can use the spread during the holidays or anytime of the year. The spread has a jam-like consistency and a savory mildly sweet taste. The Culture Guide reads, "A symbol of good luck, dates are a popular holiday food throughout the Mediterranean. This date spread is made with ripe fruit grown on a community farm in Israel, and the packaging process that follows provides working opportunities for disabled individuals in the community."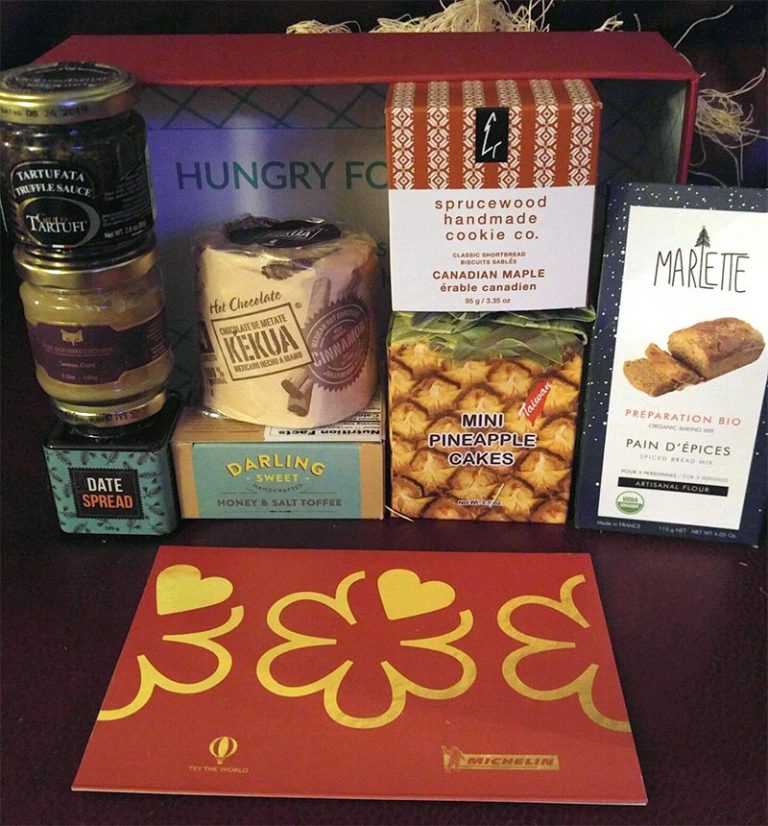 I hope you enjoyed this review of the November 2016 Try The World Holiday Box: Michelin Edition and consider trying a Try The World monthly subscription box, or any of the fantastic food items held within. Happy Holidays!
Try The World Free Box Offer
Are you a foodie or are you looking for the perfect gift for a food lover this holiday season? For a limited time, start with the Try The World Holiday Box and get a free Italy Box. Subscribe today!