Loot Anime is a monthly anime and manga subscription box by Loot Crate and crunchyroll. Each Loot Anime mystery box delivers $60+ worth of figures, collectibles, apparel, accessories and more from popular manga and anime series. With today's Loot Anime review we're unboxing the October 2016 Loot Anime crate. The October Loot Anime theme was Delicious.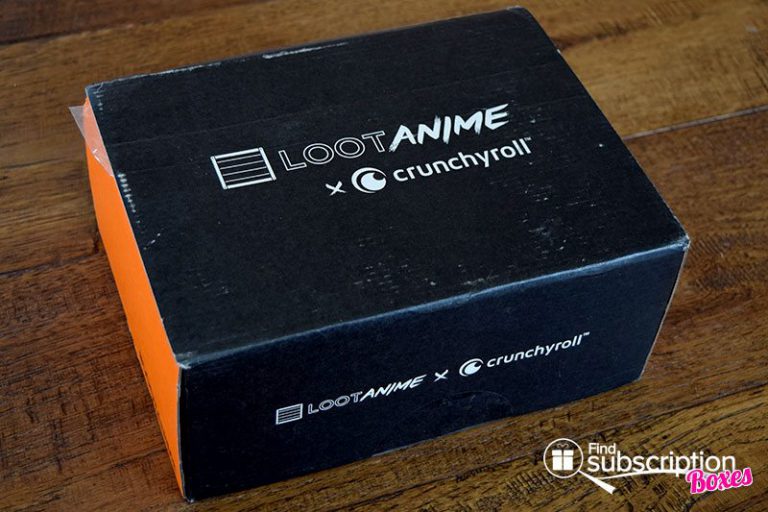 Loot Anime crates have a full-sized poster with a themed anime drawing on one side. The Delicious Loot Anime poster was illustrated by littlereddo. The back of the poster has pictures and descriptions of the mystery anime and manga gear in that month's box.
Here's a first look inside our October 2016 Loot Anime Delicious crate.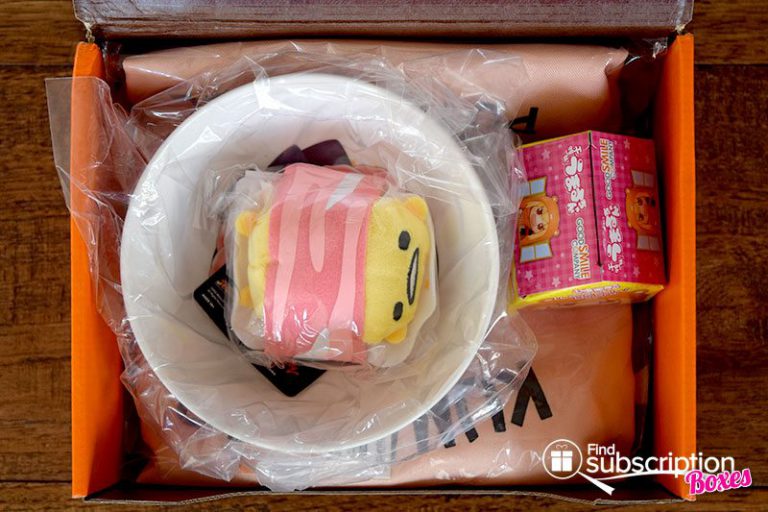 Inside the October 2016 Loot Anime Delicious Crate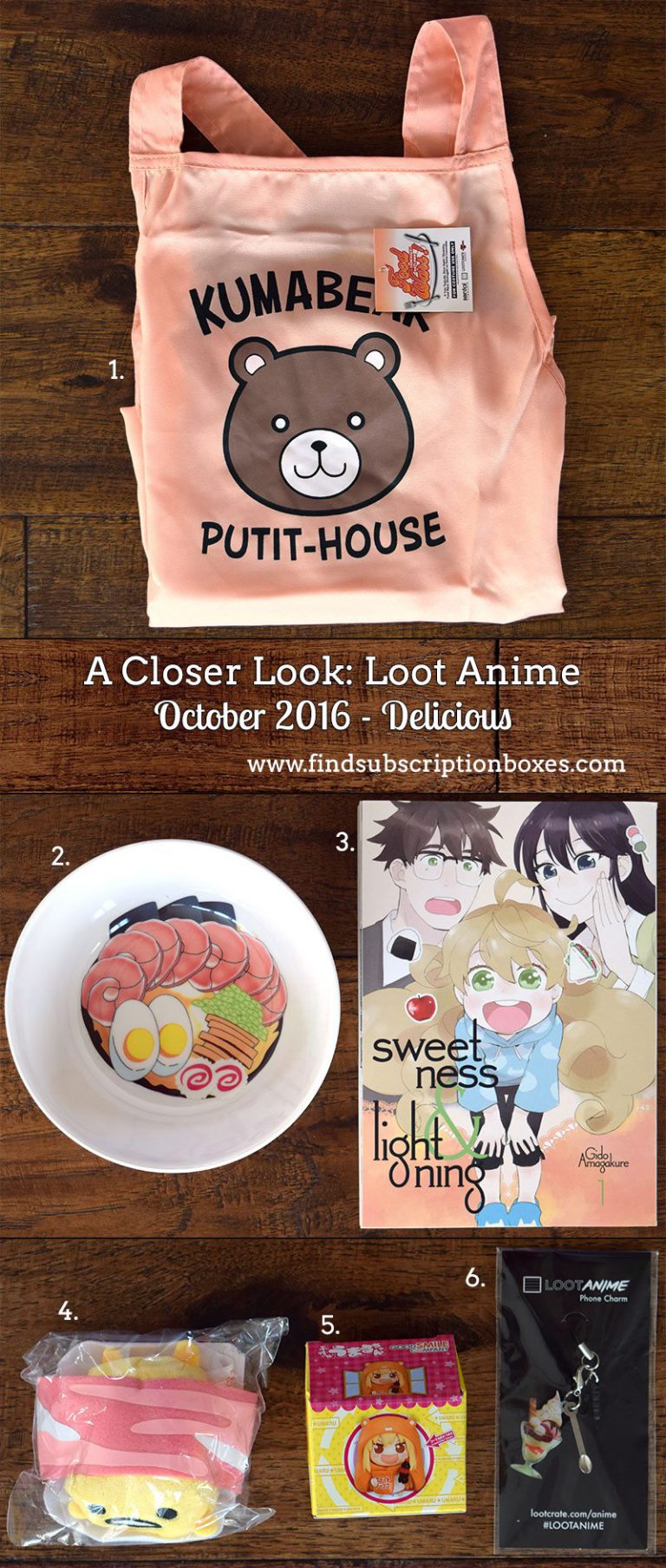 There were 6 anime collectibles in the October Delicious Loot Anime subscription box.
EXCLUSIVE Food Wars! Kumabear Cosplay Apron
This cosplay apron is a replica of the apron Satoshi Isshiki, one of Soma Yukihira's classmates, wears.
EXCLUSIVE Naruto Ramen Bowl
Inspired by Naruto's love or Ramen, this ramen bowl is a replica of one of Naruto's bowls.
EXCLUSIVE Sweetness and Lightning Manga Vol. 1
Featuring an exclusive variant cover, following this touching story about a single dad trying to raise his young daughter.
EXCLUSIVE Gudetama Plush
Your favorite lazy egg from Sanrio is here in adorable plush form, covered with his little bacon blanket.
Himouto! Umaru-chan "I Love Cola" Trading Figure
This Umaru-chan figures captures Umaru Doma's love of turning into a video game playing, cola-drinking blob when she gets home from school.
EXCLUSIVE Delicious Charm
This charm represents Yume's favorite dessert – parfait – and looks good enough to eat.
October 2016 Loot Anime Review Wrap-Up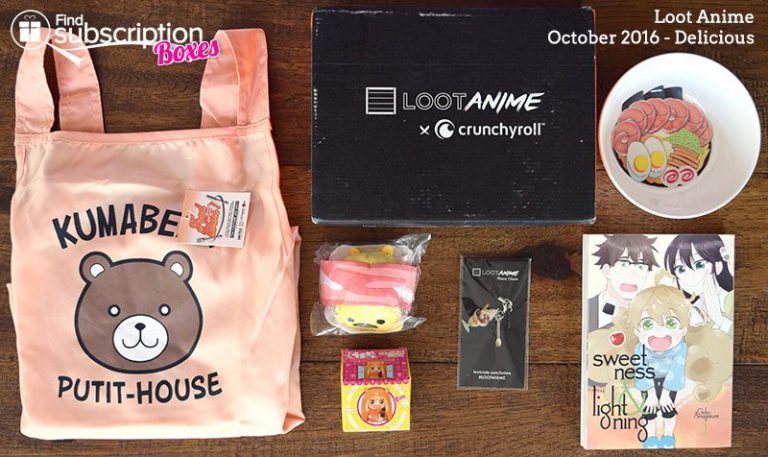 October's Delicious Loot Anime crate delivered a tasty collection of anime and manga gear. Whether you love noodles or rice bowls, the Naruto Ramen Bowl is a fun addition to the kitchen. It's large enough to hold a big bowl of noodles and broth.
The Himouto! Umaru-chan trading figure and Gudetama plush are uber cute! Umaru-chan has a tendency to veg out with her games and soda – something we can all relate to after a day at work or school. Gudetama, an egg lacking in "spunk", is staying comfy with his little bacon blanket. This plush is one of our first Sanrio collectibles.
We can following the adventures of Kōhei Inuzuka and his daughter, Tsumugi, with the copy of Sweetness and Lightning by Gido Amagakure. The story follows Kōhei as he learns how to make delicious home-cooked meals along with the help of Kotori Iida. Kotori is one of Kōhei's students whose mother is a celebrity chef. This book has an exclusive variant cover.
In Food Wars!: Shokugeki, Satoshi Isshiki is one of Soma Yuhiria's classmates at Totsuki Culinary Academy. He tends to enjoy wearing his apron…only. You'll want to wear more if you choose to Cosplay with this Kumabear apron.
What was your favorite collectible from the October Delicious Loot Anime crate?
Loot Anime Coupon Code
Use Loot Anime coupon code SAVE3 to save $3 off any new Loot Anime subscription. Join today!