Pantry by Try The World is a new monthly subscription box from Try The World that delivers a customized box of pantry essentials from around the world. You can choose the types of products you want – from spices to cakes to sauces and more – to create your perfect monthly food box. With today's Pantry by Try The World review, we're unboxing our October 2016 Pantry by Try The World box.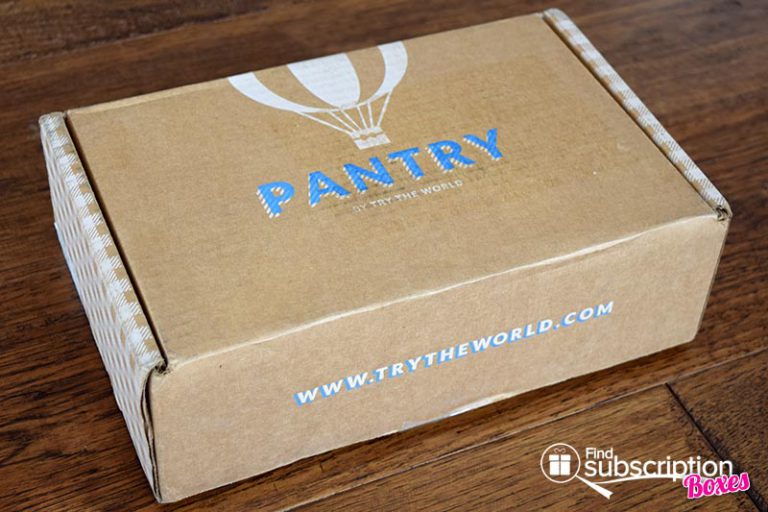 When you sign-up for Pantry by Try The World, you can customize your box by assigning stars for each of the types pantry essentials you'd like to receive. You get up to 30 stars to rank the different food items you want. The more stars you assign, the more often you'll receive that type of product. If you don't give it any stars, you won't receive it in your box.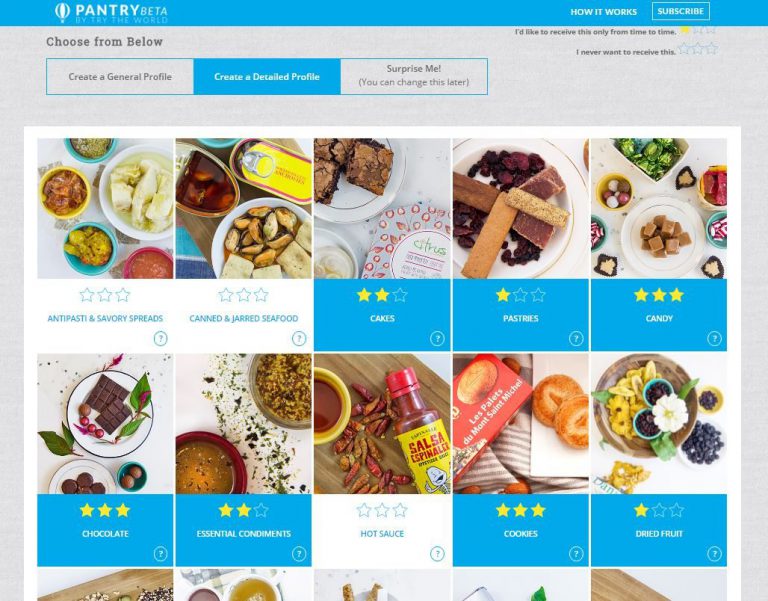 Pantry by Try The World provides a product card that describes each of the gourmet pantry essentials in that month's box.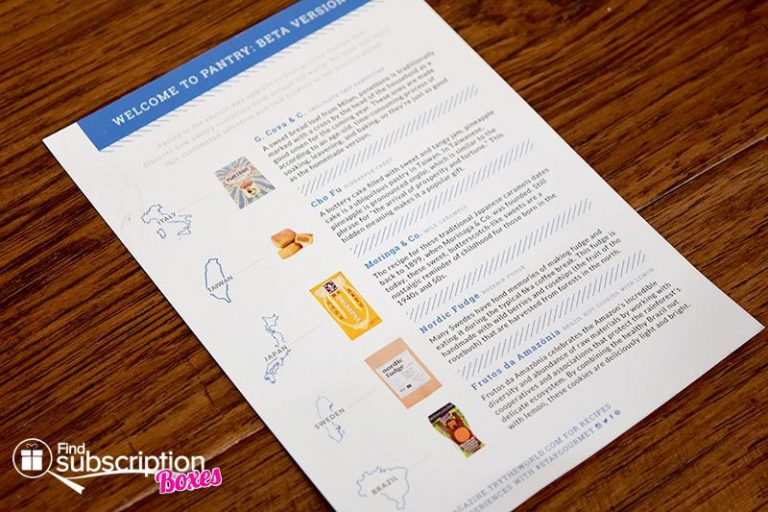 Here's a first look inside our October 2016 Pantry by Try The World gourmet food monthly subscription box.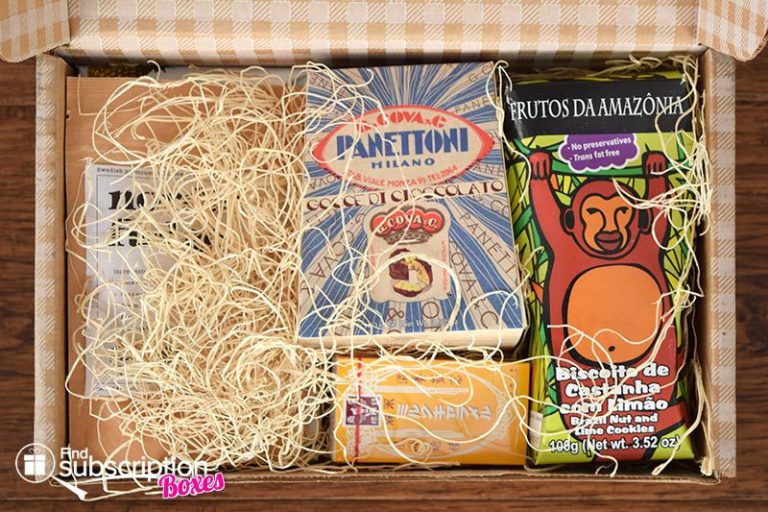 Inside the October 2016 Pantry by Try The World Box
Here are the 5 pantry essentials in our customized Pantry by Try The World box.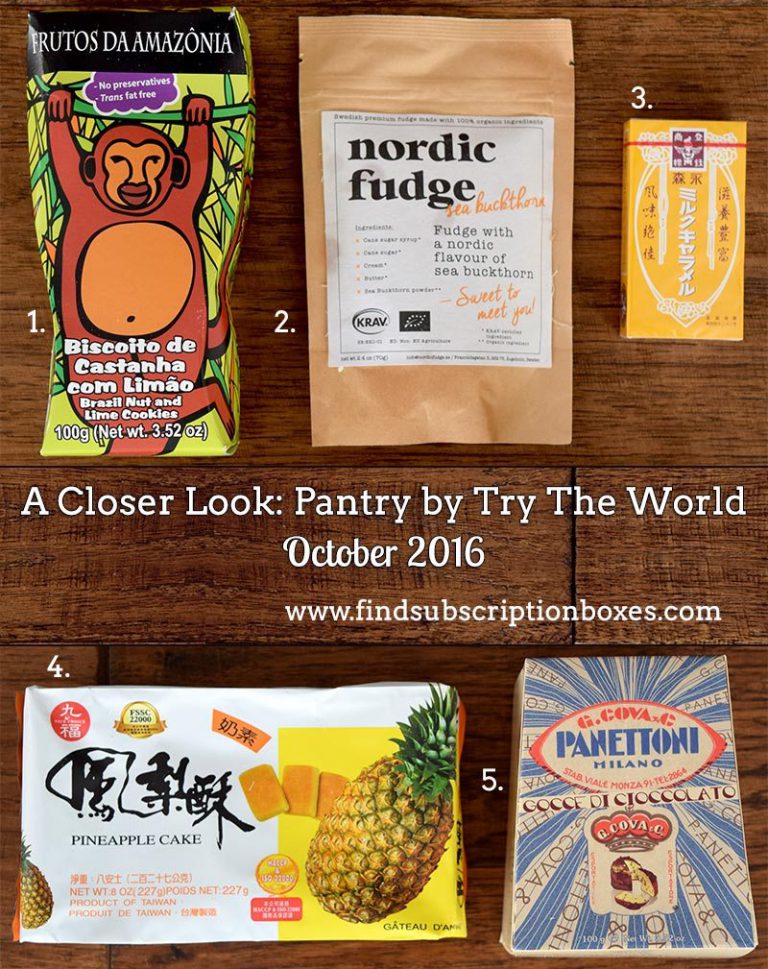 G. Cova & C. Chocolate Chip Panettone from Italy
This sweet bread loaf from Milano is made with the traditional process of soaking, leavening and baking, so they taste homemade.
Cho Fu Pineapple Cakes from Taiwan
A popular gift in Taiwan, this buttery cake is filled with sweet and tangy pineapple jam.
Moringa & Co. Milk Caramels from Japan
Moringa & Co uses a traditional recipe that dates back to 1899 to make these sweet, butterscotch-like Japanese caramels.
Nordic Fudge Rosehip Fudge from Sweden
Enjoyed during fika coffee breaks, this fudge is Handmade with wild berries and rosehips harvested from forests in Northern Sweden.
Frutos da Amazonia Brazil Nut Cookies with Lemon from Brazil
Delicious light and bright, these cookies combine the healthy Brazil nut with the tang of lemon.
October 2016 Pantry by Try The World Box Review Wrap-Up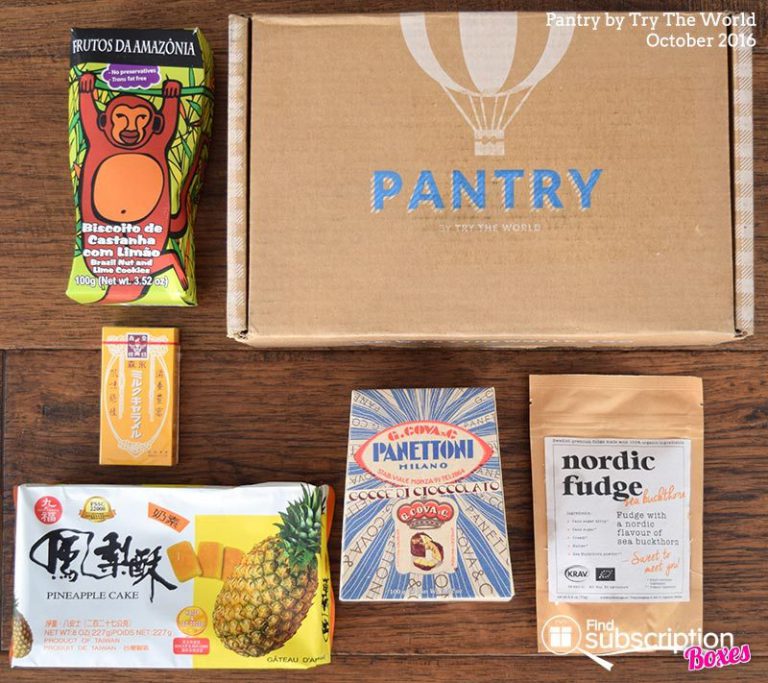 We love that Pantry by Try The World allows us to discover new food staples from all over the world. The ability to rate the types of products we receive in our monthly food box allows us to create our perfect food subscription box. Our October 2016 Pantry by Try The World box featured sweet treats from different countries that aren't readily available in the US.
The Chocolate Chip Panettone tasted like freshly baked sweet bread. While it looks like a muffin, it has a soft, lighter bread texture that isn't as dense as muffins. The chocolate chips added some extra sweetness with each bite.
In Taiwan, Pineapple Cakes are usually a special gift enjoyed during Chinese New Year or special occasions. These rectangular pastries have a generous portion of pineapple jam surrounded by a light cake. Individually wrapped, the cakes can be devoured in a couple of bites.
The cookies from Brazil tasted richer than traditional cookies, probably because of Brazil nuts. The cookies were crisp with a hint of lemon flavor. We couldn't eat just one and devoured them quickly.
We've tried Nordic Fudge from previous Try The World boxes and looked forward to trying the Sea Buckthorn flavor. The fudge is soft and buttery and melts in your mouth. the wild berries an rosehips add a hint of fruitiness to the fudge.
The Japanese Milk Caramels are creamy, smooth and really do have a butterscotch flavor. Each caramel is wrapped in foil and they seem like hard caramels. Once you bite in, you'll discover they're actually soft enough to chew.
What did you get in your October Pantry by Try The World box?
Pantry by Try The World Coupon Code
For a limited time, new Pantry subscribers can save $10 off your 1st Pantry by Try The World Box! Just click here to join Pantry today and use coupon code EARLYADOPTER at checkout to claim your $10 discount. After savings, your first Pantry by Try The World box is $19.95 + FREE shipping.