Orange Glad is a monthly sweets subscription box that sends subscribers a surprise box of gourmet sweets and desserts each month. Today, we're taking a closer look at the February 2015 Orange Glad Sweet Box.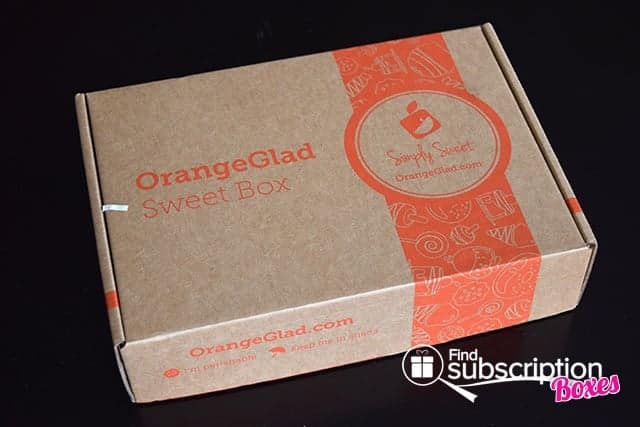 Each monthly Orange Glad sweet box contains a product information card that describes that month's treats and list ingredient information for each of the desserts.
This was the first Orange Glad box we received where all the desserts didn't fit inside the inner box.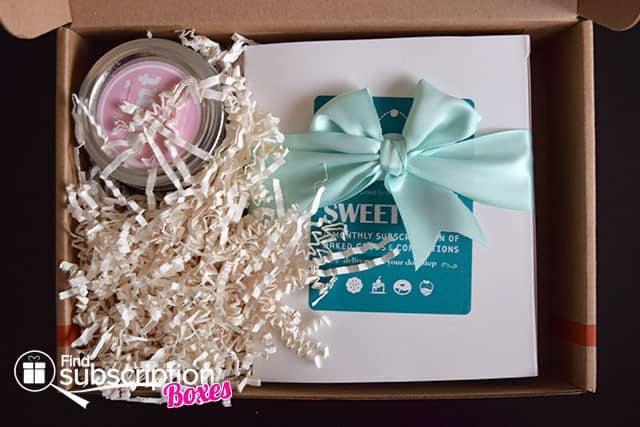 Here's our first look into our February 2015 Orange Glad Sweet Box.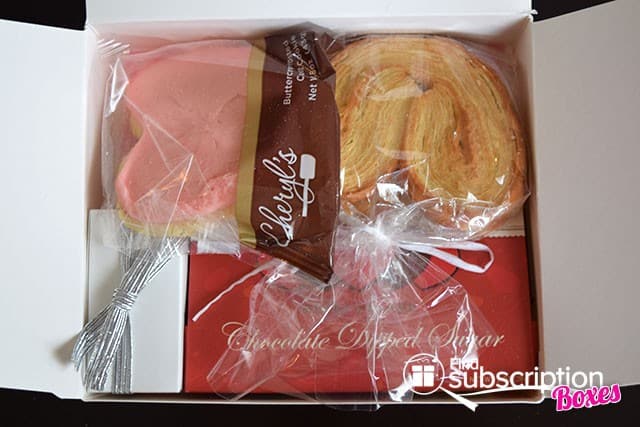 Inside the Orange Glad February 2015 Sweet Box
There were 5 treats in our February Orange Glad Sweet Box.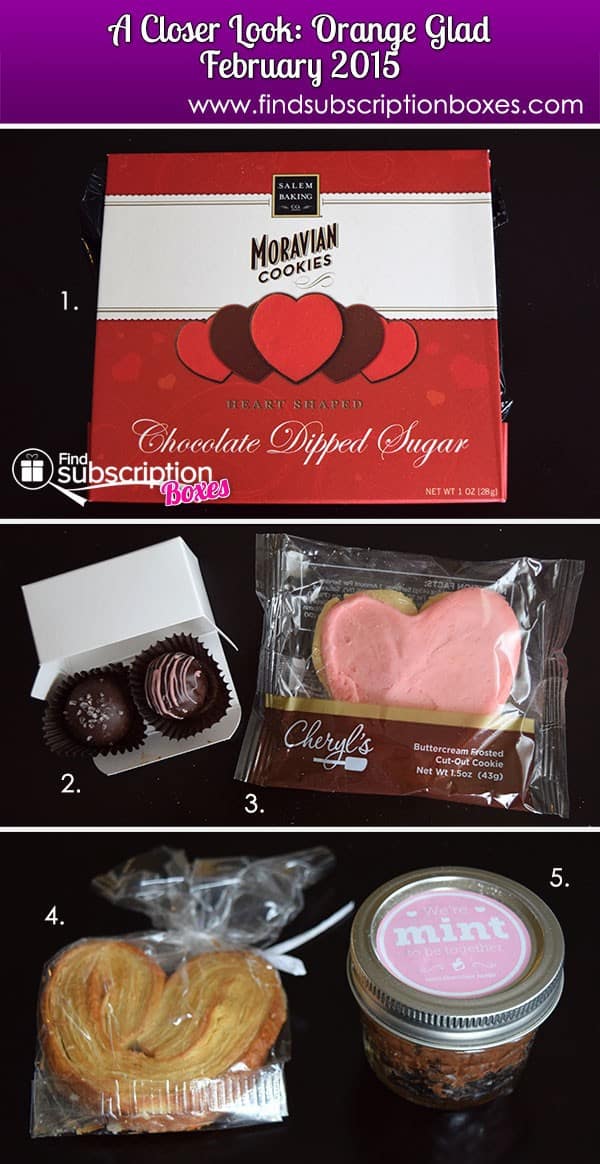 1. Salem Baking Chocolate Dipped Sugar Moravian Cookies
These crisp sugar cookies are coated with chocolate on one side to make for a perfect, crispy, chocolate treat.
2. Annalisa Chocolate Caramel Sea Salt & Raspberry Truffles
These delicious truffles are made with all natural premium products and are the perfect treat for chocolate lovers.
3. Cheryl's Buttercream Valentine Cookie
We've always been a fan of Cheryl's Buttercream cookies. Not only are they soft and freshly baked, but the frosting adds the perfect touch!
4. Sugar Bowl Baker Petite Palmiers
This unique cookie is made with over 300 layers of dough and is a great pairing with ice cream or whipped cream.
5. Orange Glad We're Mint to Be Fudge
What happens when you make fudge a million times better? You get this gourmet fudge made with chocolate, mint, and little chunks of Oreo. (The mason jar packaging is super cute too!)
Orange Glad February 2015 Sweet Box Review Wrap-Up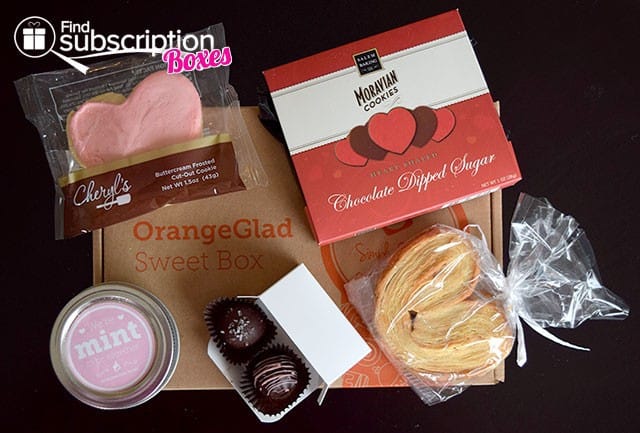 We loved the Valentine's Day-themed treats in our February 2015 Orange Glad Sweet Box. We're big chocolate fans and appreciated the smooth gourmet truffles and the decadent mint fudge. The Chocolate Dipped Sugar cookies were a you-can't-eat-just-one cookie snack, and we couldn't get enough of the Cheryl's Buttercream cookie. (What can we say, we're cookie fans too!)
What was your favorite Orange Glad February 2015 Sweet Box treat?
Orange Glad Coupon
Want to get your own box of monthly treats? For a limited time, use Orange Glad coupon FIRST15 to save $15 off the March Orange Glad Sweet Box.
(Coupon code expired? Use code YUMMY10 to save 10% off Orange Glad subscriptions.)