The OrangeGlad subscription box delivers a monthly box filled with exciting gourmet desserts from around the country. Today, we're taking a closer look at the OrangeGlad April 2015 Sweet box.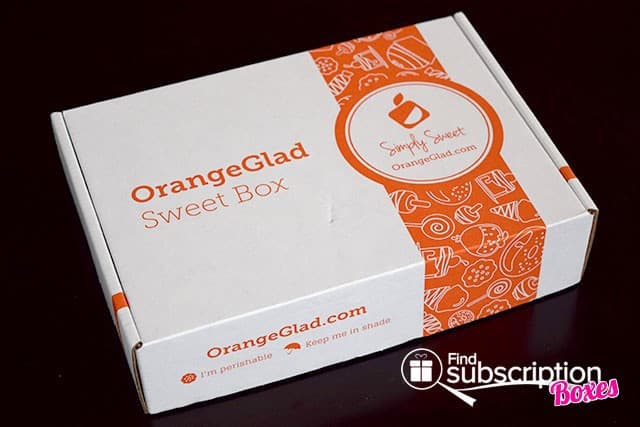 Previous OrangeGlad boxes had a product card. The April OrangeGlad box had a lovely brochure that shared information about both the desserts and the dessert makers. We loved learning more about these candy and treat makers.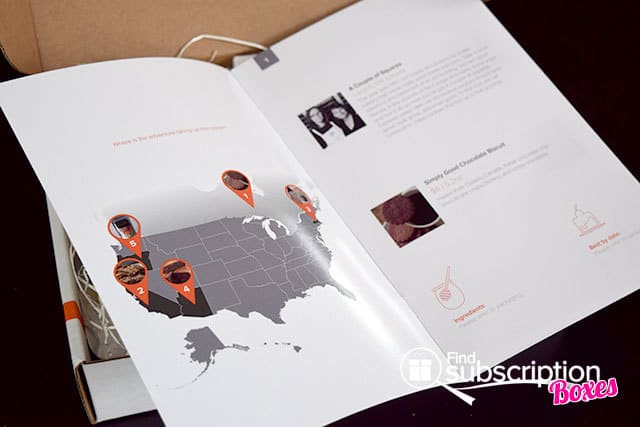 Here's a first look inside our OrangeGlad April sweet subscription box.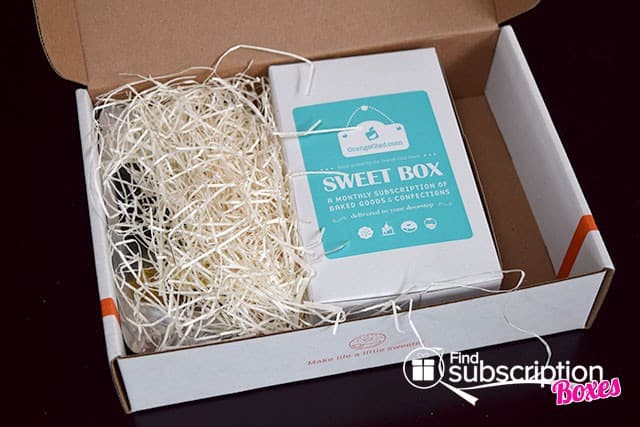 Inside the OrangeGlad April 2015 Box
There were 5 desserts in our April 2015 OrangeGlad sweet subscription box.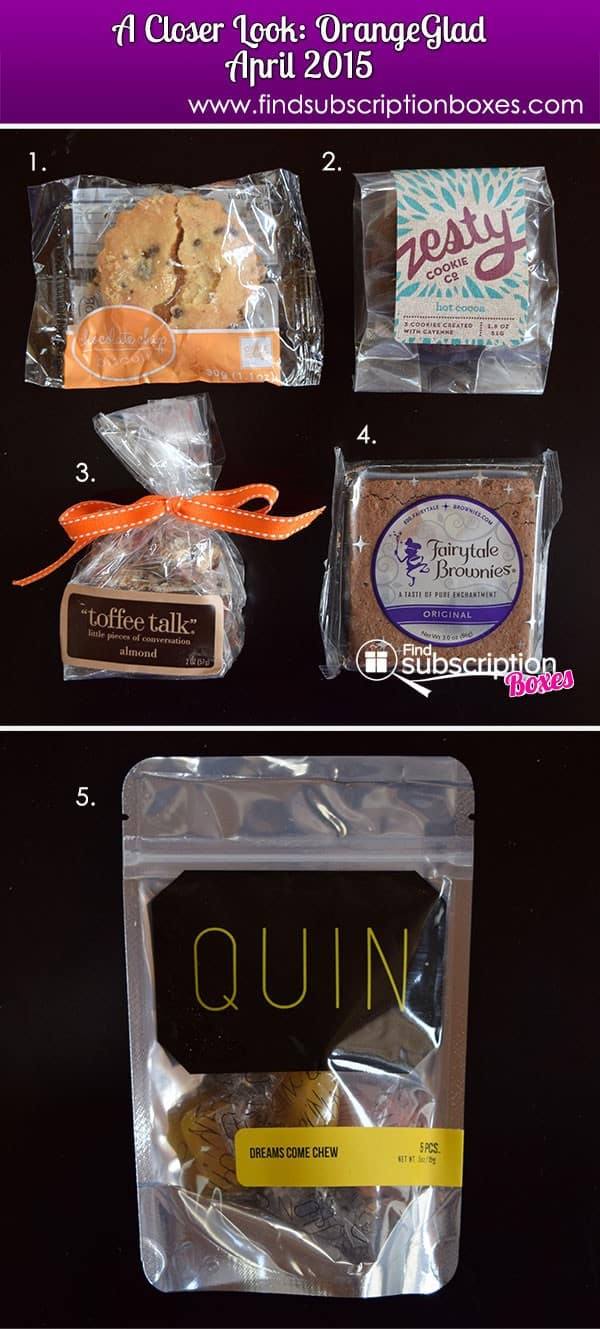 1. Simply Good Chocolate Biscuit from A Couple of Squares
This crispy, buttery biscuits has chocolate chips for an irresistible treat that was perfect with our afternoon coffee.
2. Almond Toffee from Toffee Talk
Handmade with the perfect ratio of almonds, toffee, and chocolate, this award-winning toffee is a delicious treat.
3. Hot Cocoa Cookies from Zesty Cookie Company
Based off a family recipe for Spicy Mexican Hot Chocolate cookie, this rich, chocolate treat ends with kick of heat!
4. Dreams Come Chew from QUIN Candy
Handmade with minimal ingredients, these fruity, chewy candies were a favorite.
5. Original Brownie from Fairytale Brownies
These gourmet brownies are made with dark Callebaut Belgian chocolate to make for the perfect moist, fudge dessert.
OrangeGlad April 2015 Box Review Wrap-Up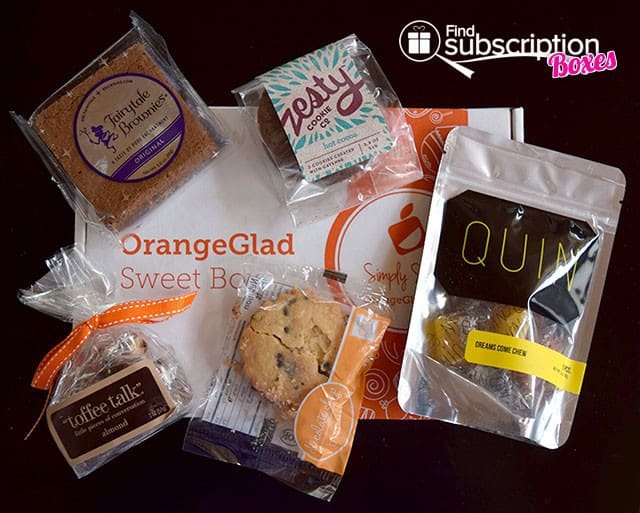 The OrangeGlad April 2015 sweet box was a perfect combination of Spring fruit flavors and decadent chocolate treats. The fruit chew bag of candies didn't make it past the first day (OK, the first hour.) We love the freshness of the brownie, cookies, and biscuit and enjoyed the variety of chocolate desserts in our monthly box.
What was your favorite dessert from the OrangeGlad April 2015 monthly subscription box?