Panda Pals is a sock subscription box for kids ages 3 to 8 years old. Every month, Panda Pals sends kids 2 pairs of fun socks, along with entertaining activities, games, stickers and other goodies. With today's Panda Pals review, I'm sharing the September 2017 Panda Pals sock delivery.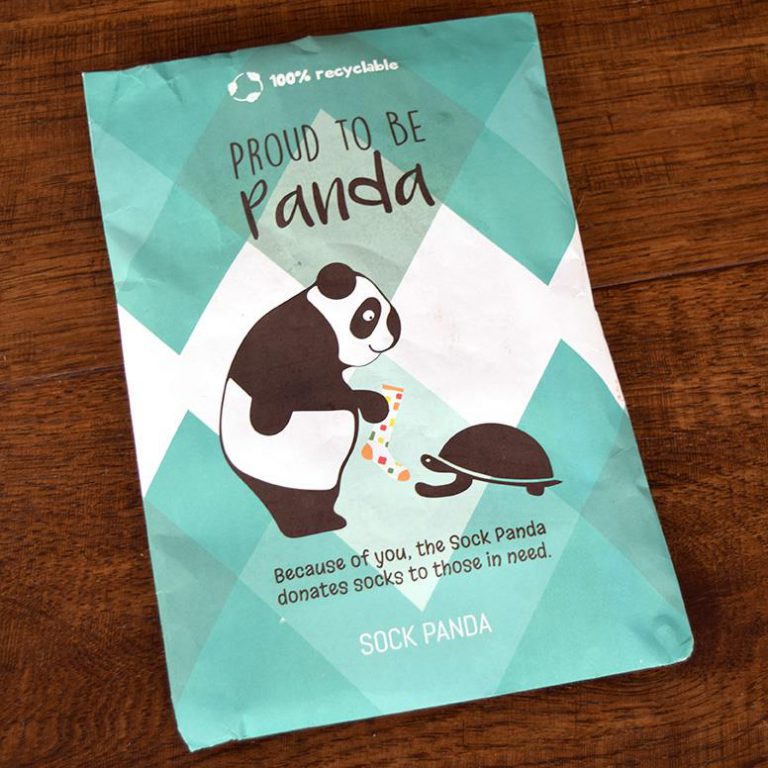 Panda Pals included an "Ant Socktivity" sheet shared interesting information about ants. There were also food-themed stickers to go along with the ant and picnic themed socks!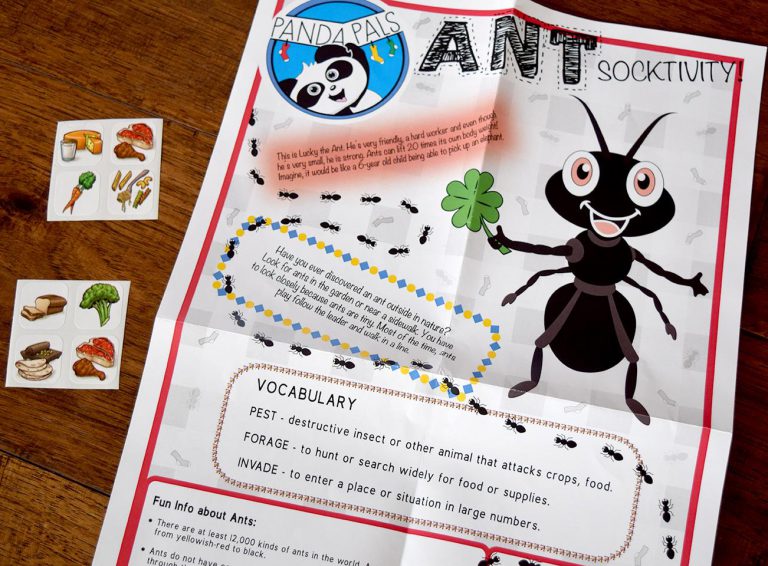 The socks that Panda Pal sends your kids have cute and unique designs. The first pair of socks in the September Panda Pals delivery has colorful illustrations of popular picnic foods. A tiny trail of ants is walking between the food.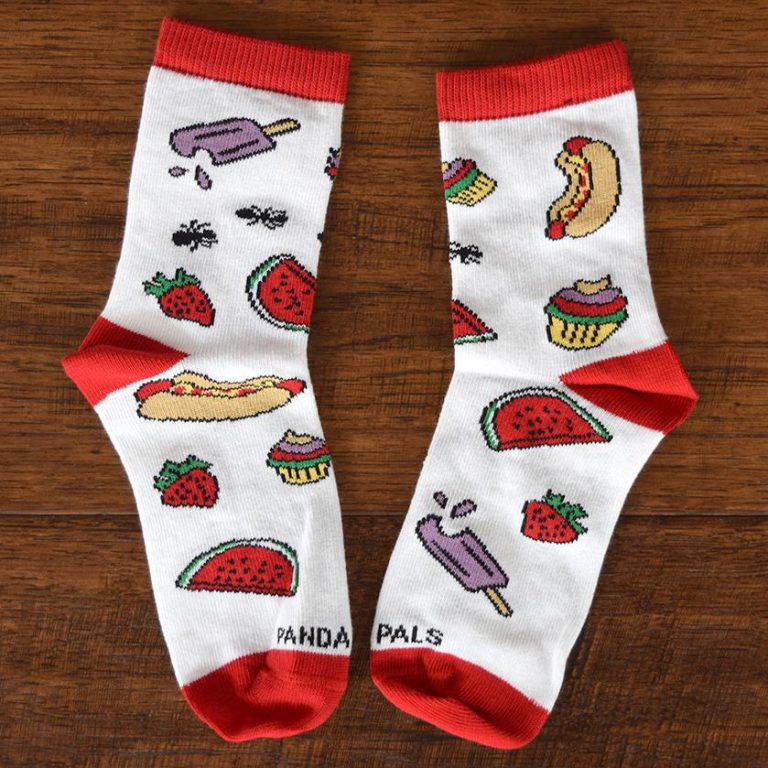 Next is a very lucky ant! This design has Lucky the Ant holding a lucky 4-leaf clover. The bottom of the sock has a red grid pattern and "Panda Pals" is written in blue across the top of the socks.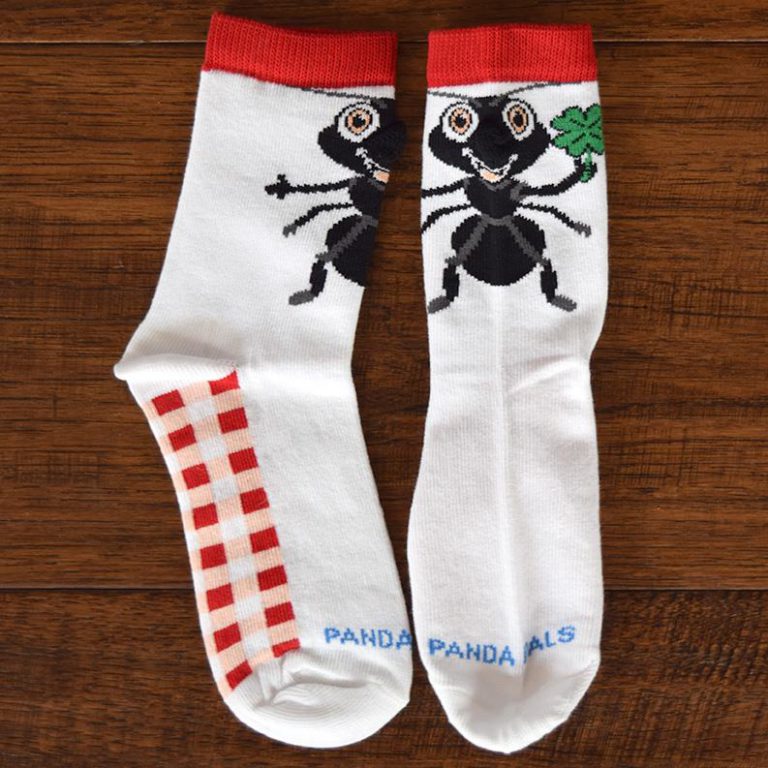 Panda Pals is a great way to get kids excited to put on their socks and help them learn. The facts on the activity sheet are easy for older kids to read on their own or for parents to read to their kids as they're putting on their new socks.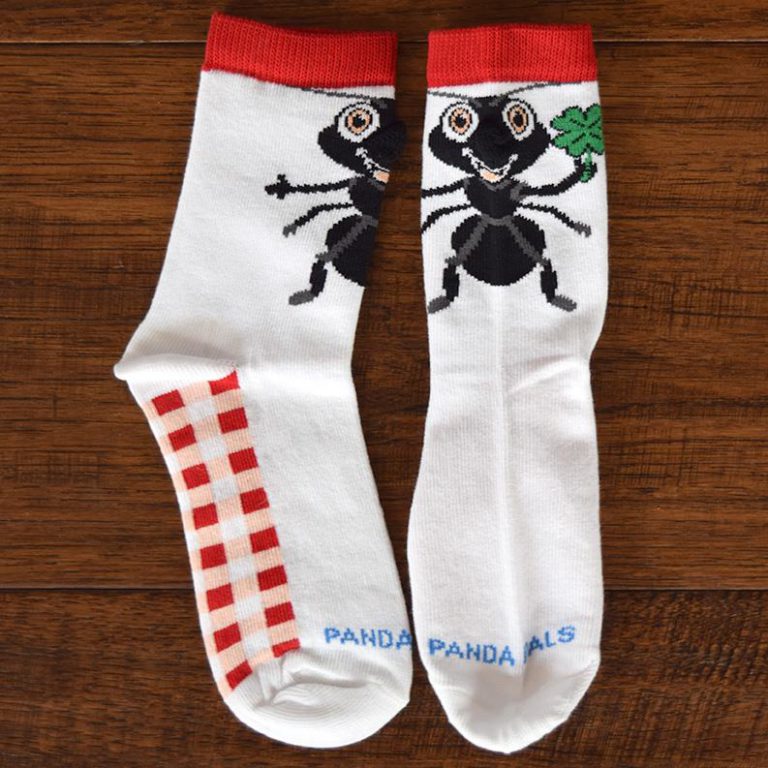 Panda Pals is a great way to get fun, new socks your kids will love. The socks are made with up to 85% Peruvian cotton and are very soft. We especially like that Panda Pals does a pair of socks to someone in need with every new subscription. So not only are your kids getting adorable socks, but you're helping someone else too.