Piquant Post is a monthly subscription service that sends out four freshly ground, small batch spice blends to your doorstep.  Each box is based on international cuisine, so you can taste the flavors of the world! Not only will you receive four unique spices, but you will also get four curated recipe cards. You will have enough spice to make each recipe, and sometimes there will be a little extra leftover. This is my third time trying Piquant Post, and I am always impressed by the freshness and complexity of each spice blend.
Piquant Post has three payment plans:
Month to Month: $11.99/month
6 Month Prepay: $65.94 ($10.99/month)
12 Month Prepay $119.88 ($9.99/month)
December 2017's theme was Bali! Piquant Post sent me Turmeric Gold Spice, Satay Spice, Bumbu Bali Spice, and Bali BBQ. I have never had Balinese cuisine, so I was very excited to try these out.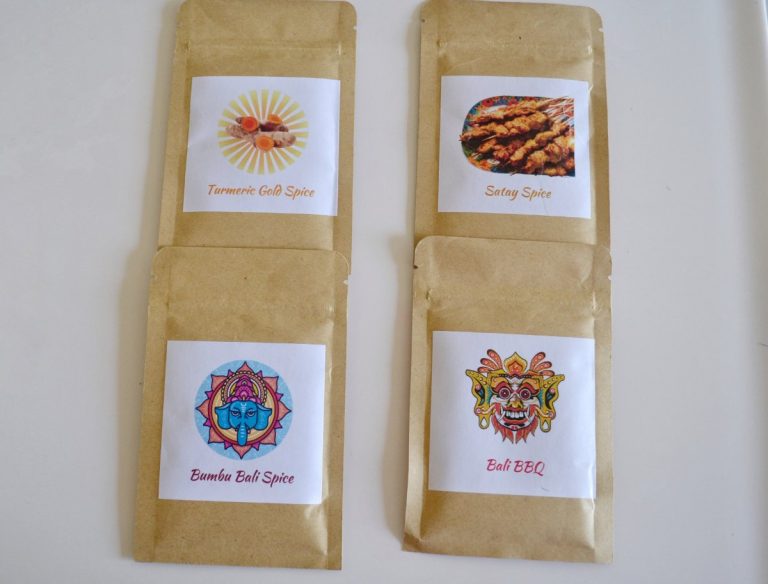 The recipe cards I received were for Noodle Stir Fry (Mie Goreng), Chicken Satay, Coconut Turmeric Cauliflower, and Balinese Pork. I typically cook vegetarian, so I made an alternate recipe for the Chicken Satay. However, my boyfriend loves pork, so I did prepare meat for the Balinese Pork recipe.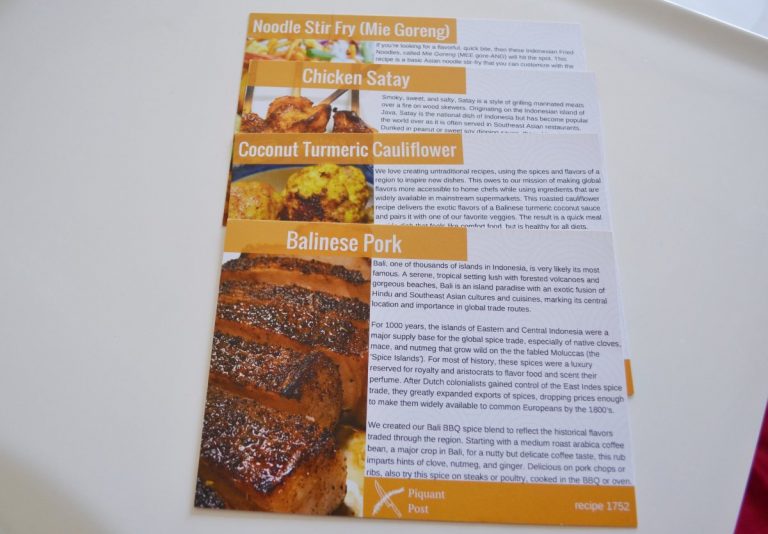 First, let's take a look at the Bambu Bali Spice. This was loaded with all sorts of yummy flavors, such as turmeric, coriander, ginger, cinnamon, cardamom, cayenne pepper, cumin, white pepper, and bay leaves.
I used the Bambu Bali to make the Noodle Stir Fry (Mie Goreng). This was incredibly flavorful, and is actually one of the tastiest dishes I have made in a long time. It is the perfect mix of sweet and spicy, and felt like comfort food. I actually messed up when making this recipe. The recipe card called for 2 tablespoons of Kecap Manis, but I used an entire 2 cup batch on accident. So, this ended up loaded with sodium and sugar because of my mistake… but it was a VERY yummy mistake.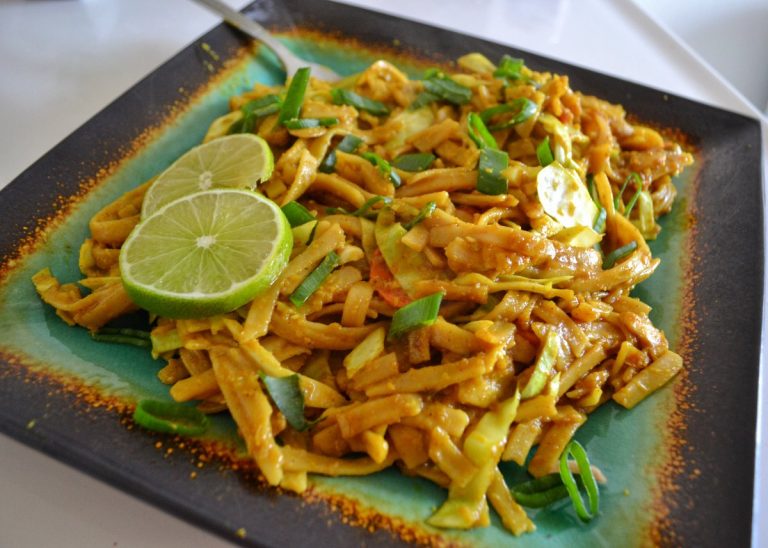 Next, I received Bali BBQ which contains arabica coffee, smoked paprika, coriander, garlic, nutmeg, ginger, star anise, onion powder, cloves, and cayenne pepper.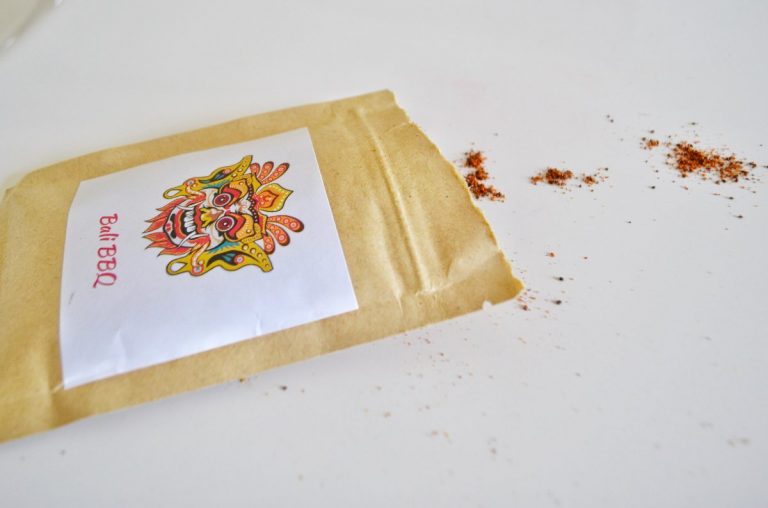 I mixed the Bali BBQ blend with brown sugar, and rubbed it on thick cut pork chops. The rub smelled strongly of coffee, and I was worried it would overwhelm the other flavors. However, my coffee-hating boyfriend said the pork chops turned out juicy and delicious!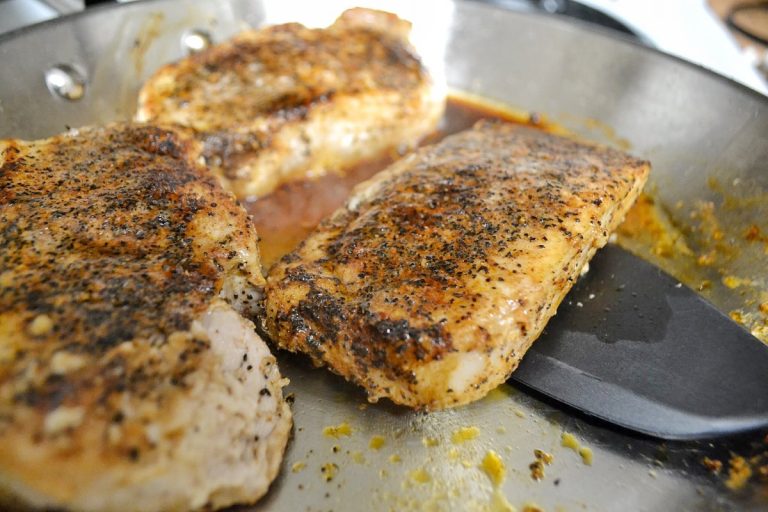 I also received Satay Spice, which contains coriander, nutmeg, cumin, paprika, garlic, ginger, white pepper, and turmeric. I am noticing while writing this that the four spice blends have a lot of overlapping ingredients, yet they all have their own distinct flavors.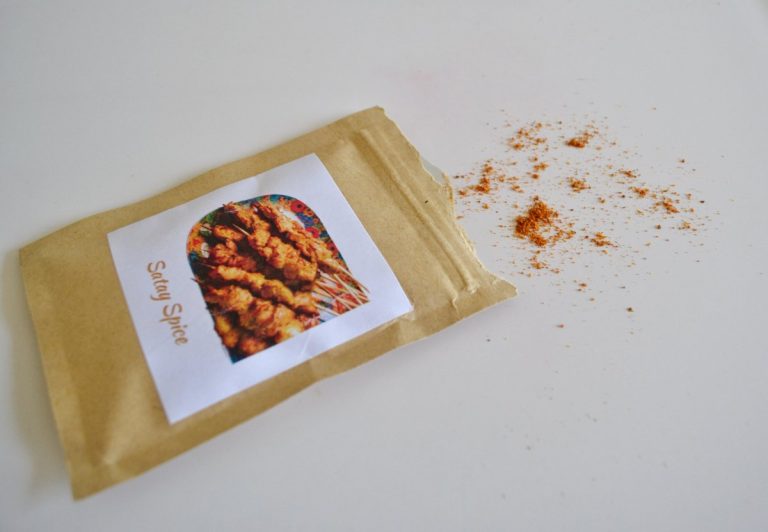 Instead of cooking Satay Chicken, I diced up a few sweet potatoes and covered them with olive oil and the Satay Spice. I baked them in the oven at 400 degrees Fahrenheit until easily pierced with a fork; about 20 minutes. These turned out incredible! The smokiness of the satay spice mixed with the sweetness of the potatoes beautifully. My boyfriend and I gobbled these up very quickly.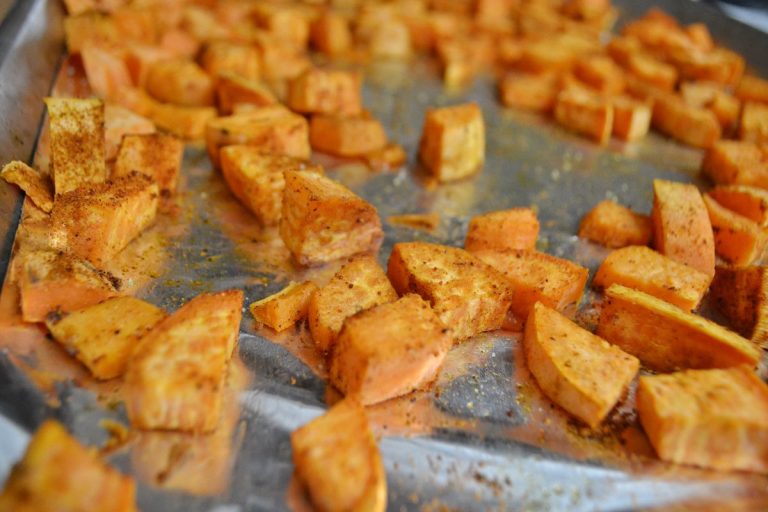 The final spice blend I received was Turmeric Gold Spice. This contains turmeric, garlic, onion, ginger, cinnamon, nutmeg, cardamom, and fenugreek. Normally I am not a big fan of turmeric, because it is quite bitter. However, every spice blend in December's box contained turmeric, and the other ingredients balanced it out.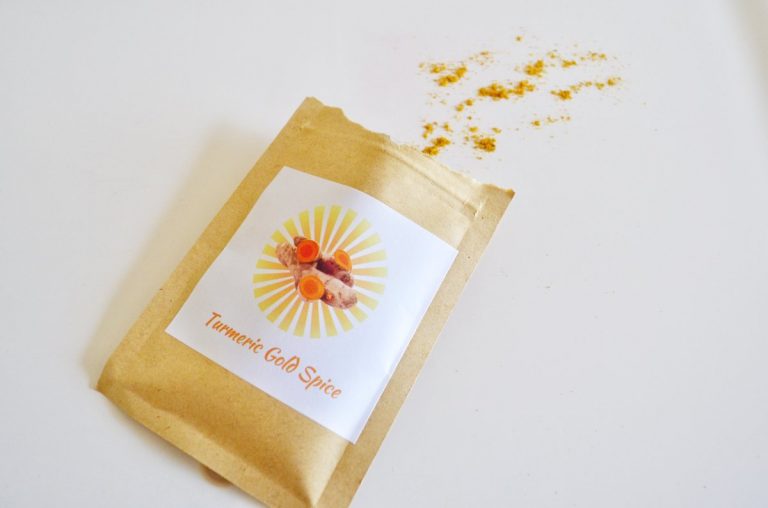 I used the Turmeric Gold Spice to make curried cauliflower. The recipe called for roasting the cauliflower, but I prefer the texture of softer cauliflower. So, I simmered some coconut milk with the tumeric spice and with leftover curry powder from a previous Piquant Post. Then, I added frozen cauliflower and cooked until tender. This had a mild flavor, and was a good accompaniment to the flavor-packed pork and sweet potatoes.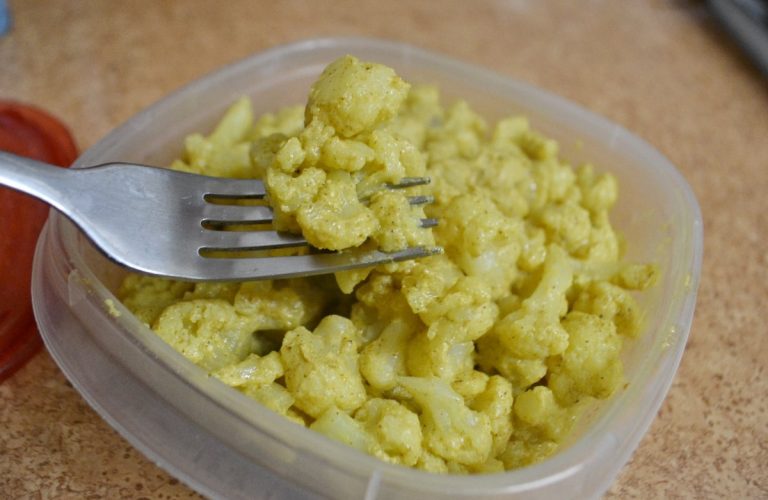 I made three Piquant Post recipes in one night! I was very impressed by how healthy and easy each dish was to make.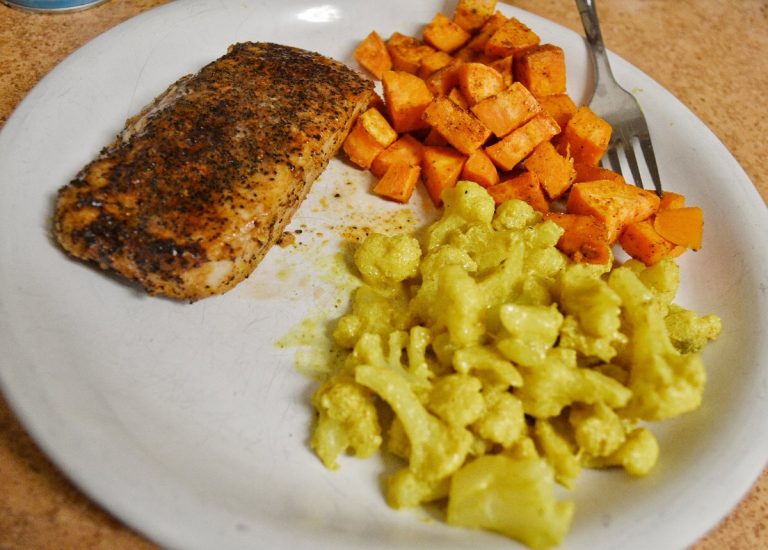 One thing I really love about Piquant Post is how versatile the recipes are. I was able to create a vegetarian dinner instead of the Chicken Satay. I simmered the Coconut Turmeric Cauliflower instead of roasting it. I even added 2 cups of Kecap Manis to my Noodle Stir Fry instead of 2 tablespoons, and it still turned out great! Piquant Post helps me be creative in the kitchen, while also using flavors from around the world.