Piquant Post is a monthly subscription service that sends you four freshly ground, small-batch spice blends, along with four curated recipe cards. Each monthly package will help you create delicious meals from around the world, from the comfort of your own kitchen! Piquant Post's aim is to keep you from having to run to grocery stores for a spice that you may only use once. Each spice packet they send you will contain just enough for it's corresponding recipe, and sometimes just a little extra. I know that purchasing spices that I only use once or twice can be really frustrating; my expired garam masala and cardamom canisters in my pantry are testament to that! This subscription will help you cut out waste, and will also save you trips to the grocery store for one specific spice. Plus, Piquant Post will never send out spices that contain preservatives, filler, salt, or sugar!
Right now, Piquant Post offers three payment options:
Month to Month: $11.99/month
6 Month Prepay: $65.94 ($10.99/month)
12 Month Prepay $119.88 ($9.99/month)
All right, let's take a look at what I received in October's parcel.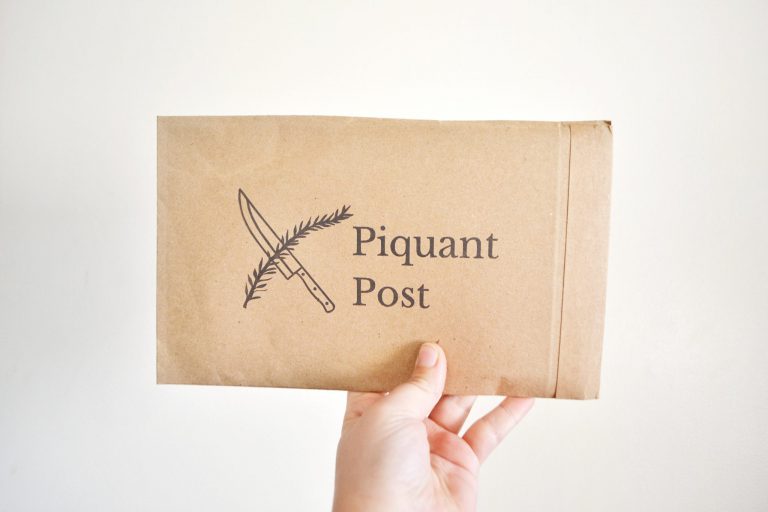 October's flavor theme was Jamaica. I received a Jamaican Jerk blend, an Island Spice blend, Gingerbread Spice blend, and Scotch Bonnet Peppers. The recipes included in my parcel were Jerk Chicken, Lemon Pepper Shrimp, Gingerbread Pancakes, and Jamaican Run-Down. I am a vegetarian, and 3 of the recipes contain meat. The Piquant Post website has substitutes for people with food allergies and special diets, so I made meat-free substitutions while cooking those recipes. I ended up using zucchini and yellow squash in the Lemon Pepper Shrimp, tofu in the Jamaican Run Down, and cauliflower in the Jerk Chicken. I really like that they took vegetarians and vegans into account when creating their recipes.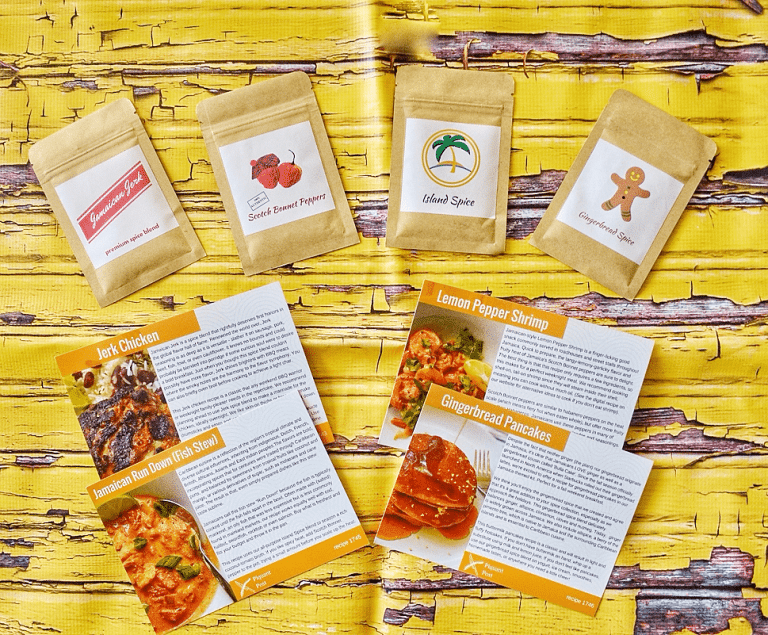 Each packet contained a couple tablespoons worth of spices. They were not filled up all the way. Each spice smelled fragrant, and I couldn't wait to get cooking!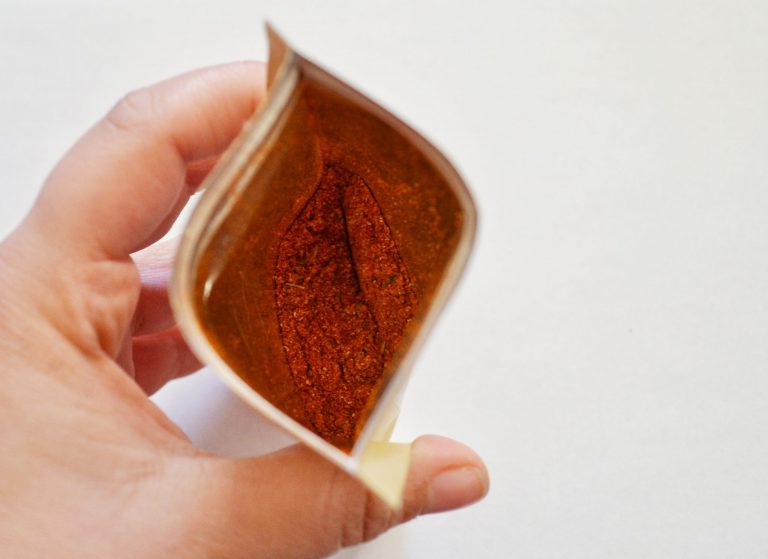 First was the Gingerbread Spice blend. This was a mixture of ginger, allspice, cloves, cinnamon, and nutmeg.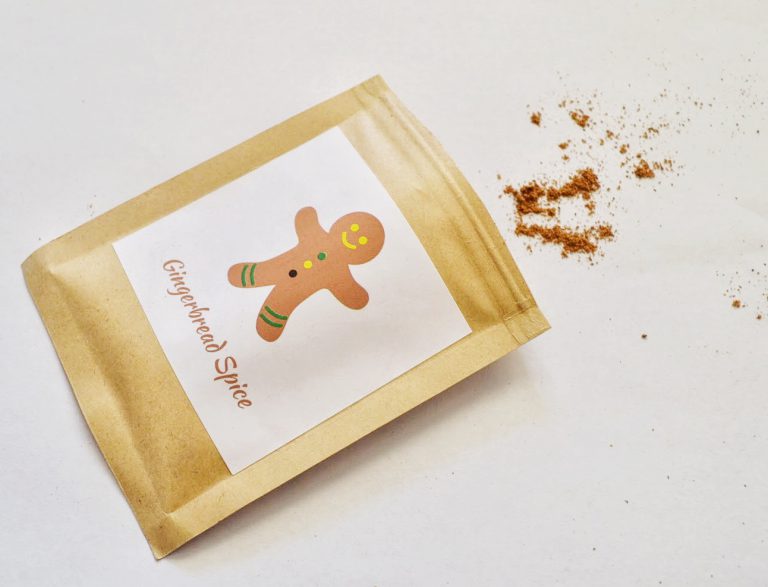 I used it to make the gingerbread pancakes recipe, which turned out absolutely delicious! I had extra leftover, so I used the rest when making raspberry crumble and banana bread.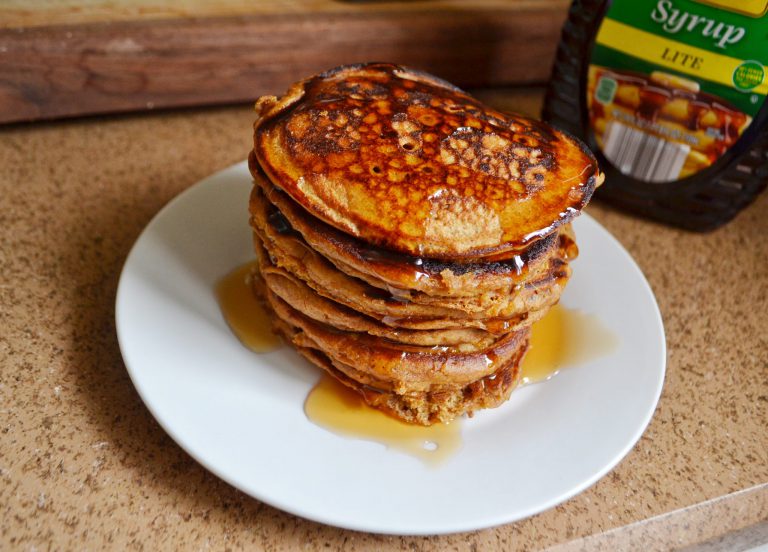 Next, we have the Island Spice blend, which contains paprika, allspice, thyme, ginger, garlic powder, onion powder, white pepper, and rosemary. This smelled amazing when I cooked with it, and it really bumped my dishes up to the next level.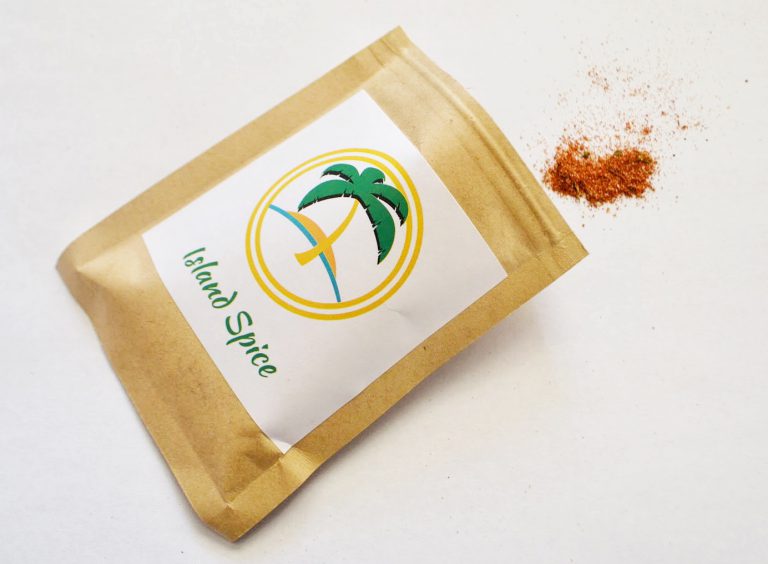 I used the Island Spice  in my Jamaican Run-Down. I used tofu in place of fish. Normally, I don't enjoy tofu because it is so bland. However, the Island Spice made it really flavorful!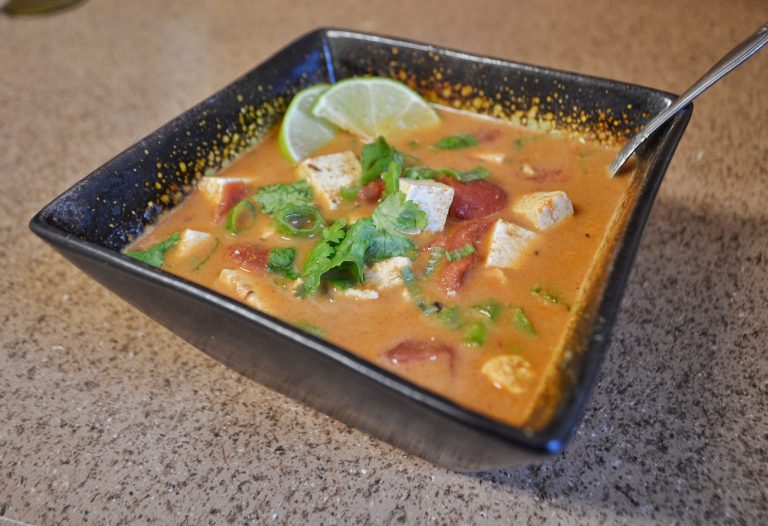 The Jamaican Jerk blend contains allspice, sweet paprika, thyme, onion powder, garlic powder, ginger, cinnamon, nutmeg, black pepper, and cayenne. Jamaican Jerk typically contains Scotch Bonnet peppers, but Piquant Post provided them separately so I could customize the spiciness of my dishes.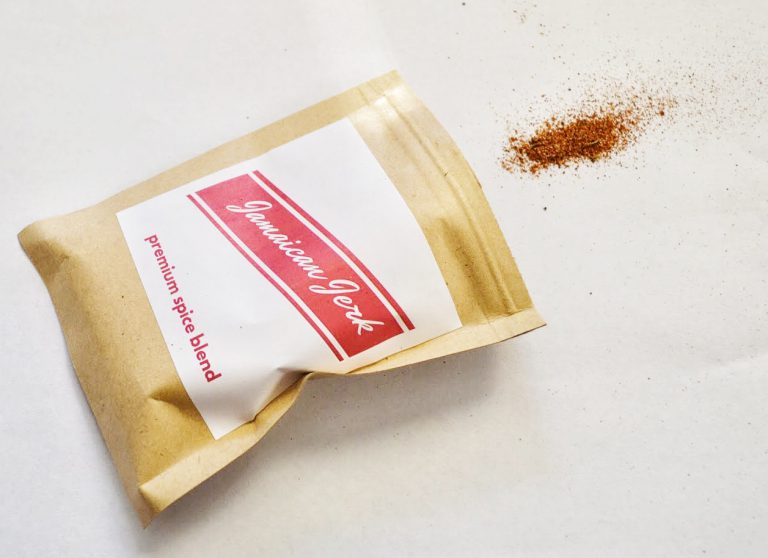 I used the Jamaican Jerk blend in the Jerk "Chicken". I substituted cauliflower for chicken. This was probably my favorite recipe; it was quite simple, but it was such an amazing mix of flavors.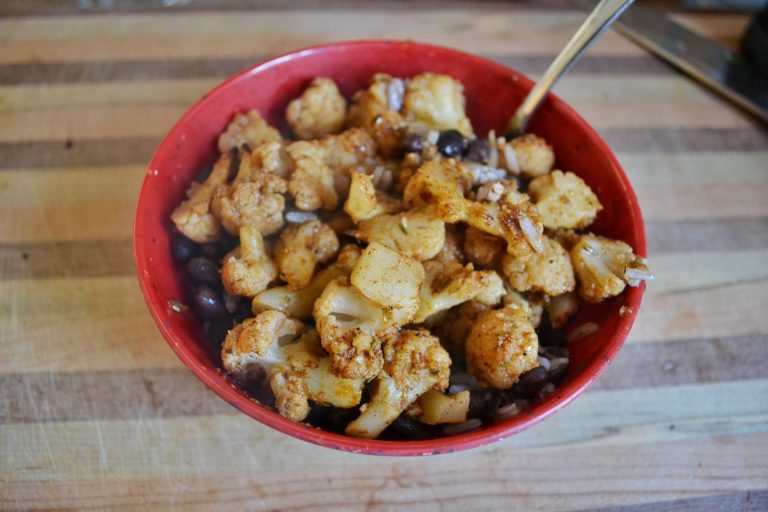 And lastly, we have the Scotch Bonnet peppers. I gave these a quick sniff when I first opened up the packet, and that was a BIG mistake. Within 30 seconds, my eyes and nose were running, and my face was bright red! These are hot! The recipe cards suggested adding a teensy bit to your recipes, and building up from there. I only used around ⅛ of a teaspoon of this spice in my recipes, and it made them plenty spicy. I still have quite a bit left over.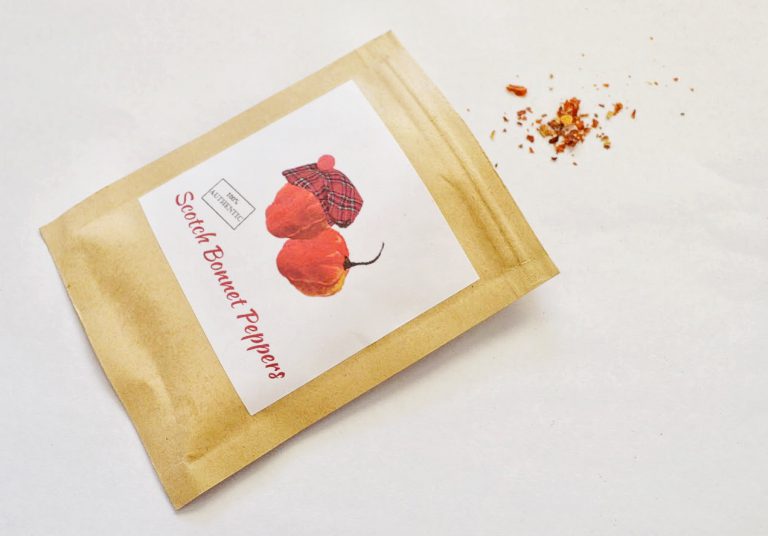 I used the Scotch Bonnet Peppers in the Jerk Chicken, and in the Lemon Pepper "Shrimp". I substituted yellow squash and zucchini for shrimp.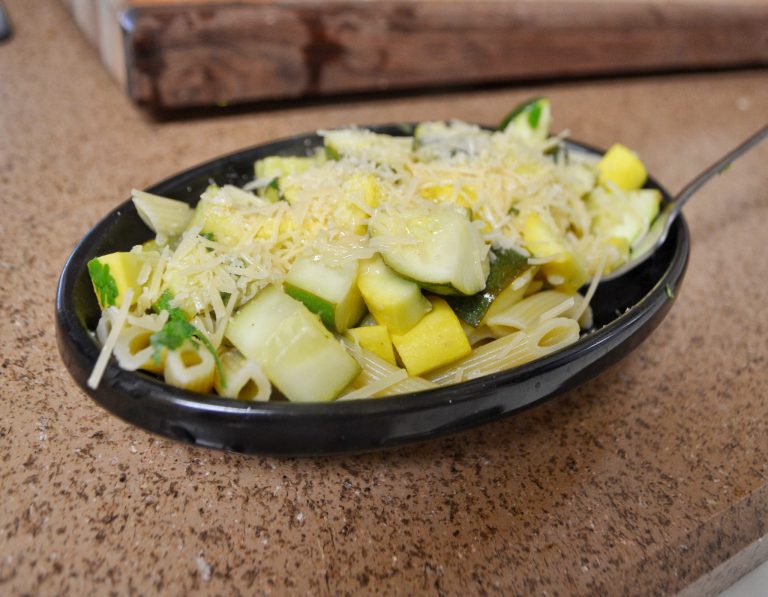 Overall, I really loved this box. The recipes they sent me were fantastic, and I was able to make them vegetarian easily. Each spice mix was expertly made, and tasted fresh and fragrant. I give this a big thumbs up! To sign up for Piquant Post, click "Subscribe" below.