Box of Style is a luxury fashion and beauty box that sends out over $400 worth of products each season. Each box is curated by fashion designer Rachel Zoe, who draws on both current trends and classic style. Box of Style has two subscription options, $99 per season, or $349.99 per year.
Today, I will be reviewing the Spring Box of Style. I didn't really like the Winter box, but I am obsessed with everything I received this season!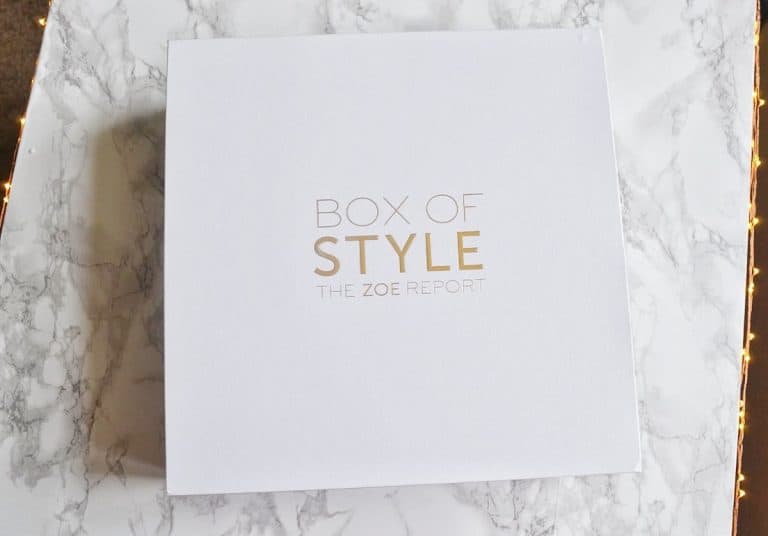 My box arrived in perfect condition, with no damaged items. The theme this season is "California Edition", and each product is supposed to be glamorous yet casual.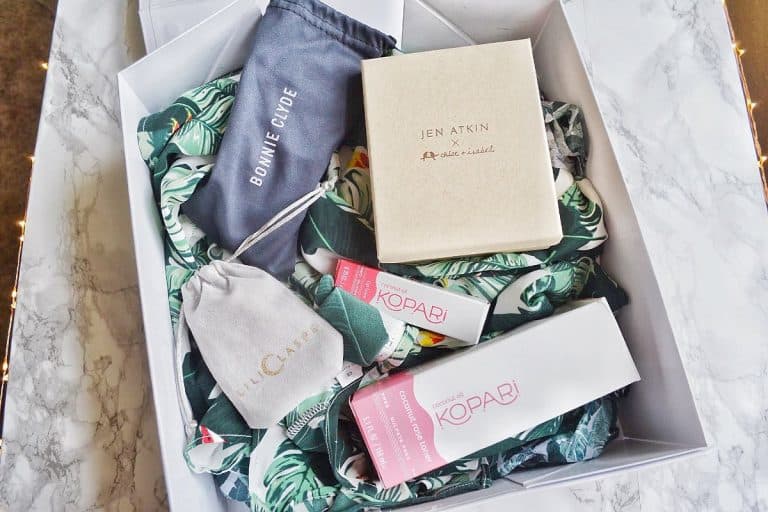 The first thing I always reach for in a subscription box is their information pamphlet. I really like Box of Style's booklet; it has a little "Why We Love It" section about each item that gives some great styling tips.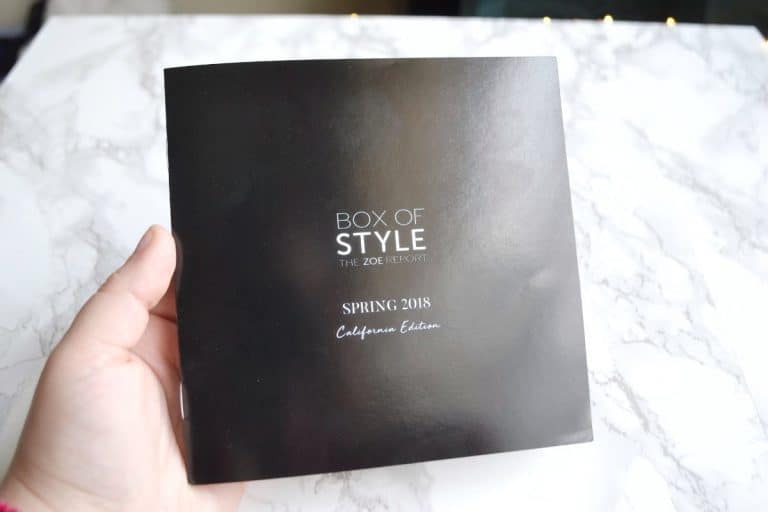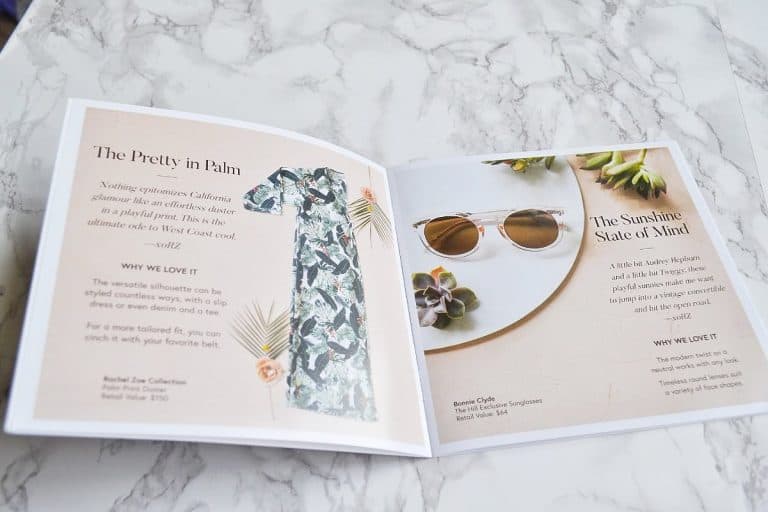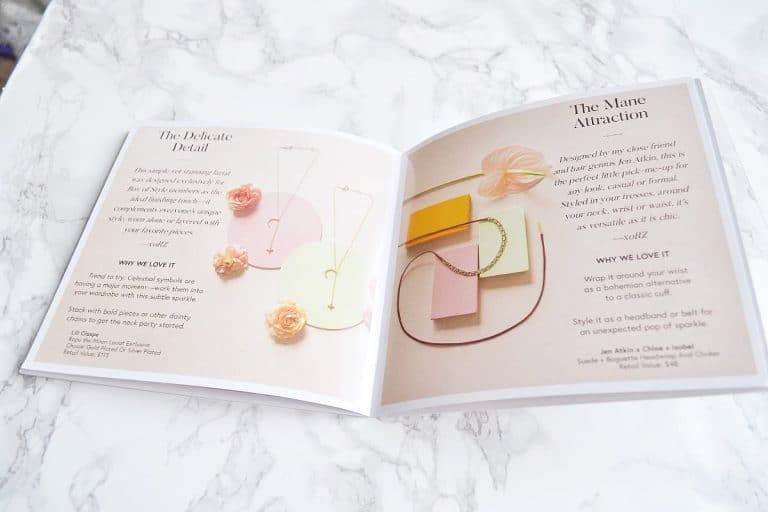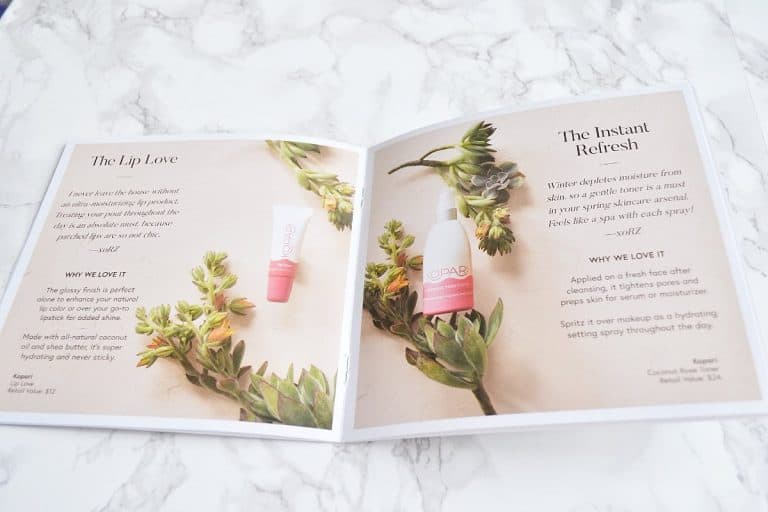 The first item I was drawn to is this Jen Atkin x Chloe + Isabel Suede Headwrap and Choker (worth $48.) The faux- suede ribbon is burgundy, and the center is made of clear crystals with antique gold trim. This is a versatile piece, and can be used in your hair, as a choker, as a bracelet, or even as a belt!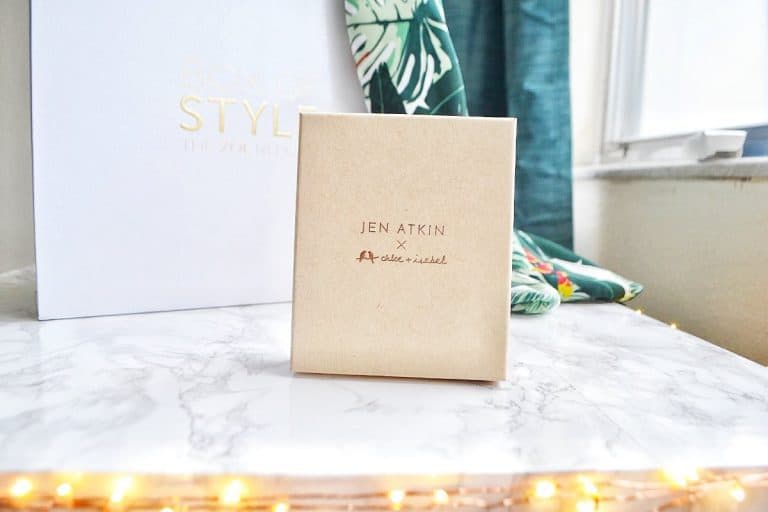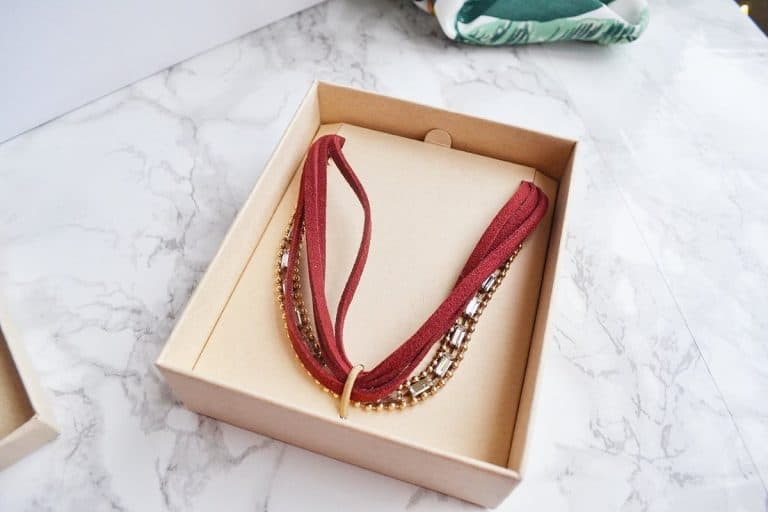 This accessory is about 60 inches long, and is quite skinny.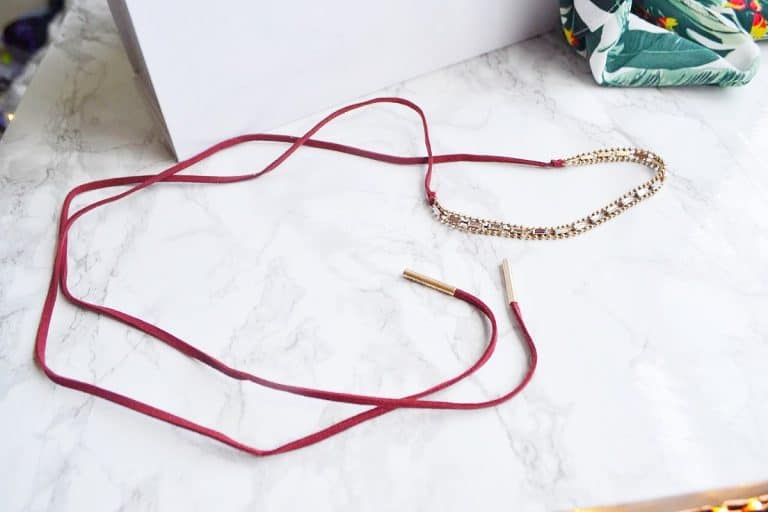 Just look at how gorgeous these crystals are! I think the wrap definitely fits the "California Edition" theme; the crystal and antique plated gold makes it feel glamorous, and the style and suede has a definite boho look.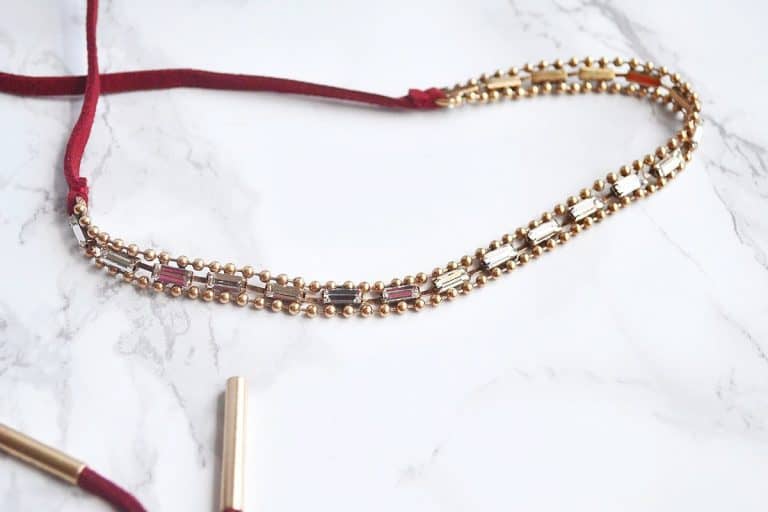 My favorite way to wear this item is as a wrist wrap. It's super easy; you just wrap it around your wrist a few times, and tuck in the ends. It is an effortless accessory that instantly adds style to any outfit.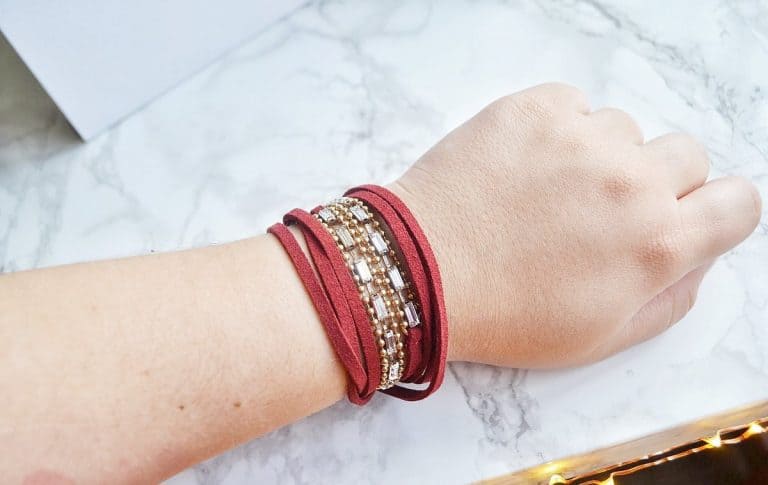 I also received another piece of jewelry in my box: a Rope the Moon Lariat from Lili Claspe (worth $115). Subscribers can choose between a gold or silver necklace. Almost all of my necklaces are gold, so I am excited to add a silver item to my jewelry box.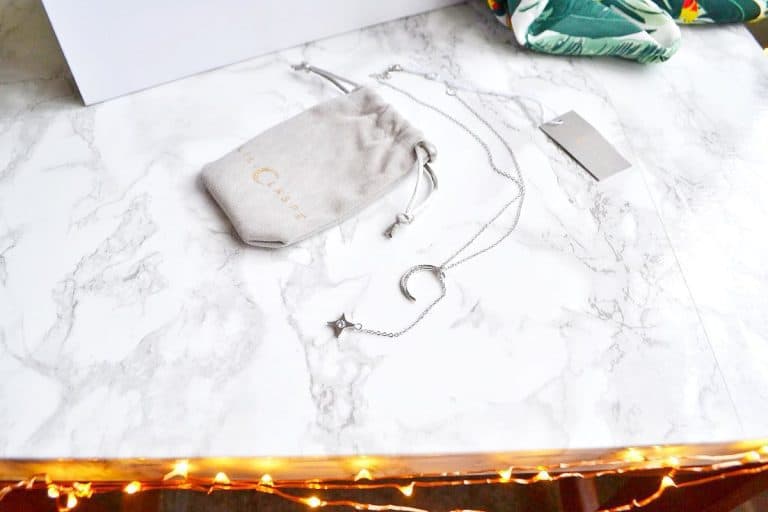 The necklace is adorned with a moon and a star, and embedded with gorgeous crystals. The chain is silver-plated and very delicate. The star hangs from the moon as a pendant, which I think looks really unique.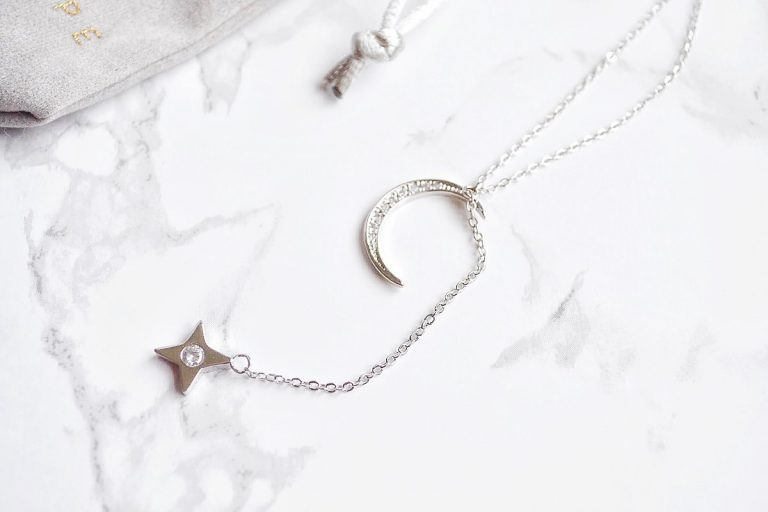 Next, I received Kopari Lip Love ($12) and Coconut Rose Toner ($24). I had never heard of Kopari before, but they are a skincare and beauty brand that uses coconut oil as a hydrating ingredient. I love coconut oil, so I was very excited to try these out!
The Coconut Rose Toner does a great job of tightening my pores, and getting rid of any trace amounts of makeup after washing my face. Most toners dry out my face a little, but the coconut in the toner helped retain moisture. The only thing I don't really like about the toner is that it spritzes out a LOT at once. I prefer bottles that release a gentle spray, so I don't waste any of the product!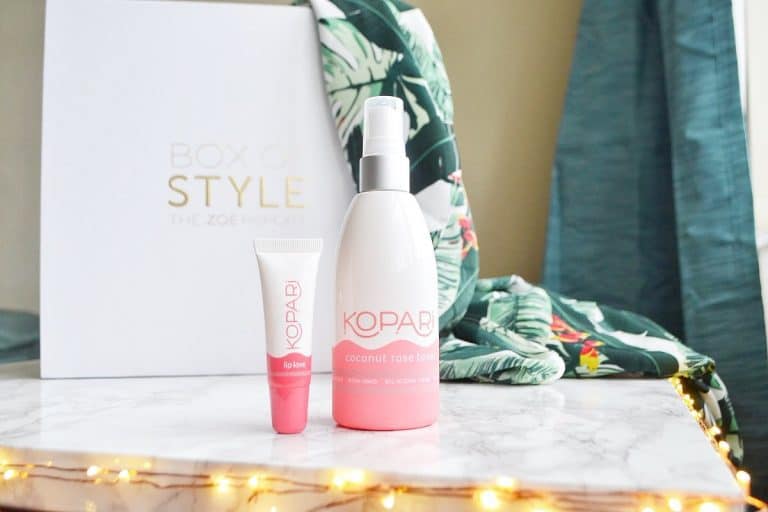 The Lip Love is amazing! It comes out as a clear glossy gel, and it has completely turned my lips around in this cold weather. It is moisturizing and very glossy, but not sticky at all. I really hope Kopari comes out with tinted versions, because I would definitely buy them.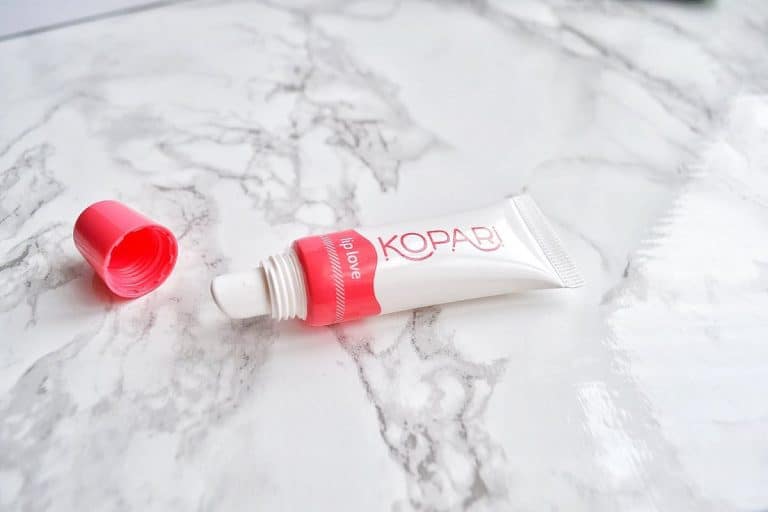 Here is how my lips look with a tiny bit of Lip Love: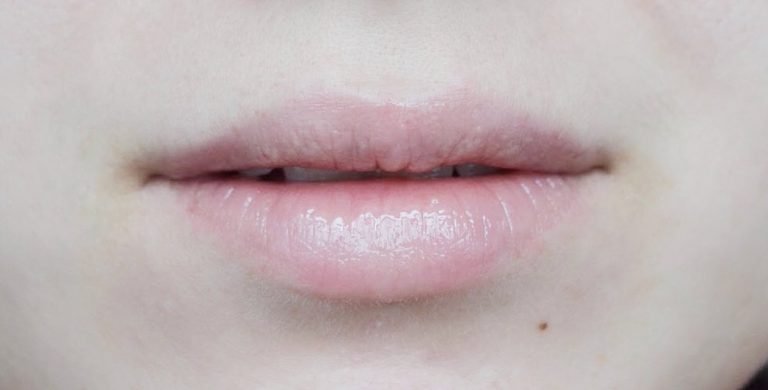 I also received a pair of sunglasses in my box. I really wish I had a reason to use sunglasses; the weather in St. Louis has been miserable, and I've seen the sun maybe three times in the last month. However, I have still been rocking these on cloudy days. I've got to say, wearing a pair of cute pink sunglasses brightens my mood real quick!
These glasses are from Bonnie Clyde, in the style Hill and shade Aztec Gold. These are sort of a millennial pink (I heard that term last week, and I've been looking for an excuse to use it), and are worth $64. These are the most expensive sunglasses I have ever owned, so I'll have to be very careful with them. I'm notorious for leaving my sunglasses on the couch and sitting on them…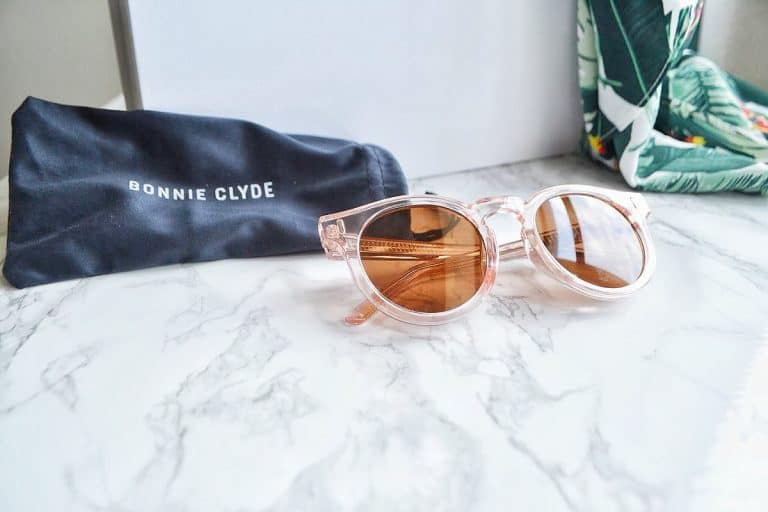 I was a little hesitant when I first saw the glasses, because you can see through the lens, and the frames are circular – both qualities that I usually stir clear from. I have a pretty round face, and I've always heard that I should avoid circle frames. However, I think these are too darn adorable and have dismissed that rule as archaic.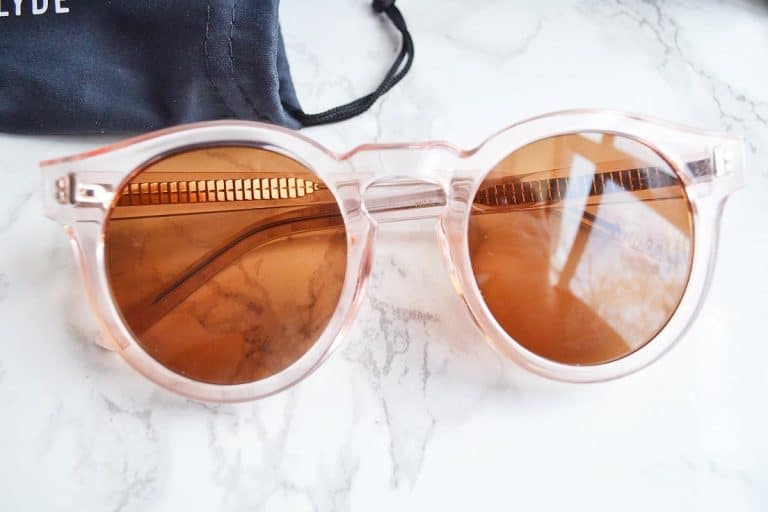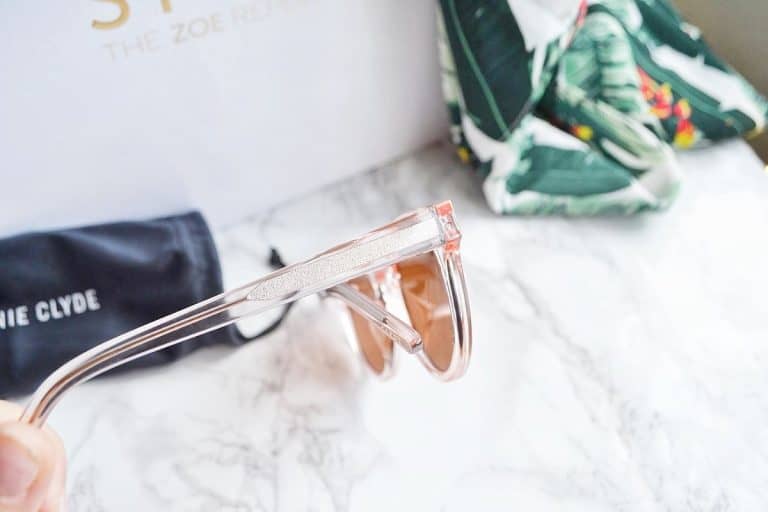 It may be cold and stormy out every day, but that won't stop me from wearing these! These sunglasses are one of my favorite subscription box items, EVER. Period.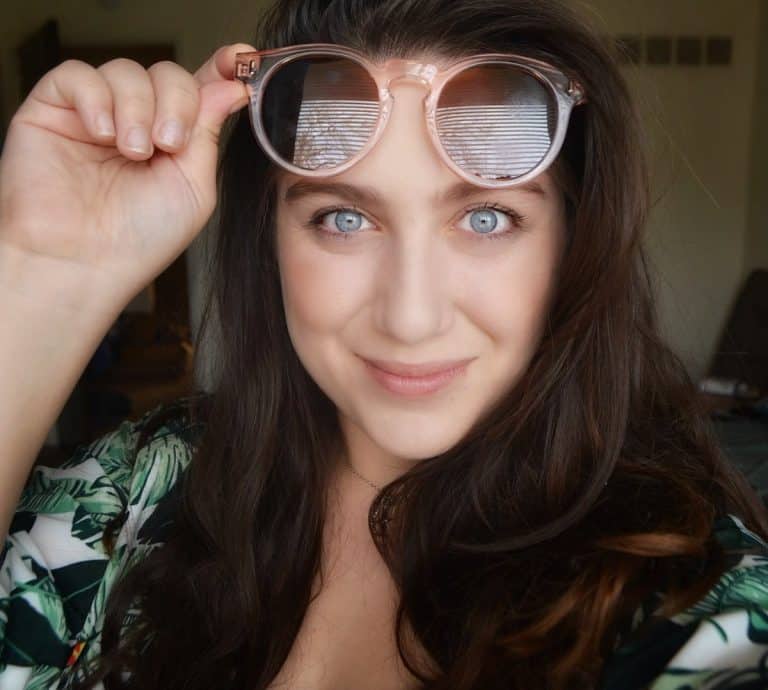 The final item I received was a Rachel Zoe Collection Palm Print Duster (worth $150). I love the palm print, but I think this is more fitting for a summer box. I guess it does fit the California theme pretty well though.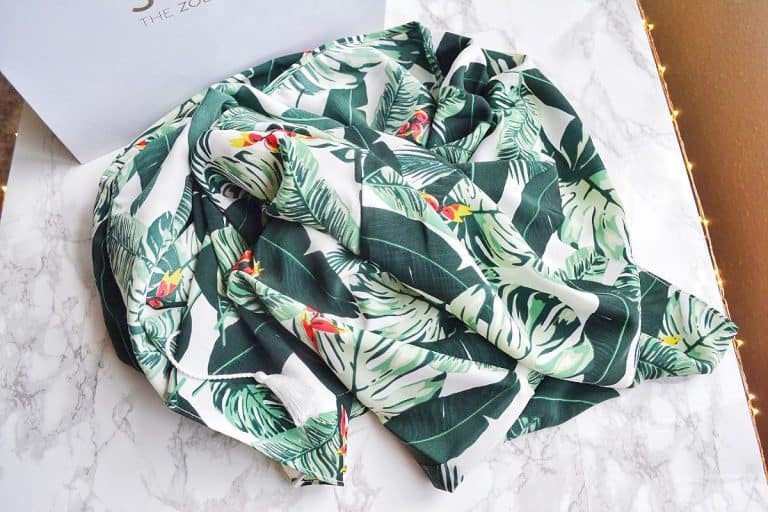 I am pretty darn short, so this duster reaches my ankles. If you're blessed with a little more height, this will come to your mid-calves or so. This trendy palm print duster is one-size-fits all. I normally wear a L/XL top, and it will not lie close when I tie the tassel. However, it looks great when worn open.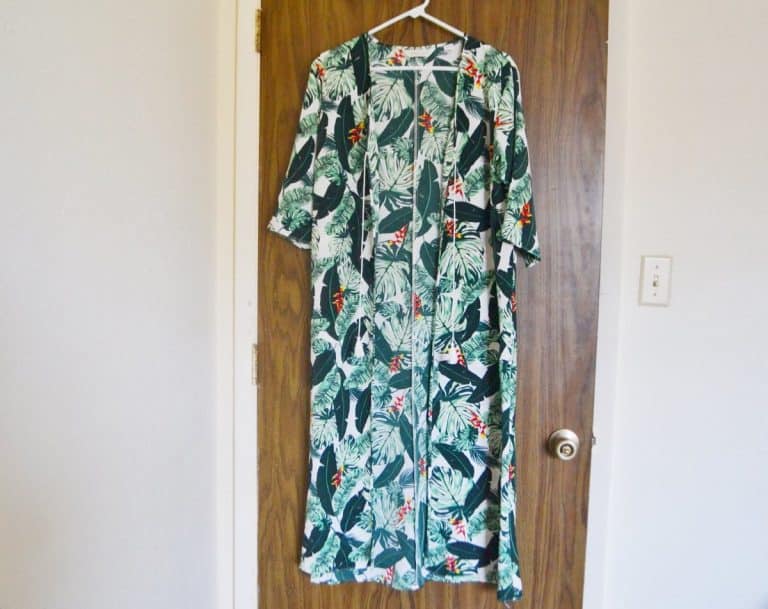 That was everything in the Spring 2018 Box of Style! Wow! I loved this box SO much more than Winter 2017, and I have read great feedback online from other subscribers. It also had a value of $413, so you are definitely getting your money's worth. Keep reading for my final score: