Scentbox is a monthly subscription service that sends out a 31 day supply of a designer fragrance of your choice. This is a great way to decide if you love a perfume before investing in a full-sized bottle.
Scentbox currently has two subscription options:
Standard: Choose one designer fragrance from 550 options($13.95/month)
Premium: Choose one designer fragrance from 750 options, including 200 premium options. ($18.95/month)
Scentbox is currently running a promotion for 30% off of your first month. This is automatically applied at checkout. 
You can choose which perfumes you would like to receive up to a year in advance, or you can receive their Scent of the Month. Each month, your fragrance will come packaged in a signature black keepsake box. This is made of very sturdy cardboard; I have never had an issue with damaged packaging or product.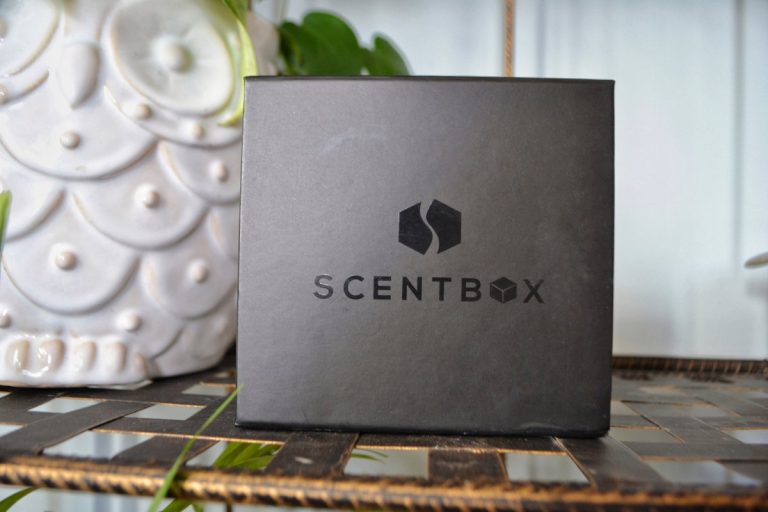 Inside, you will receive a .27 oz travel atomizer. The design can vary from month to month; so far I have received one with a pink cross, a holiday present, a plain black one, and now a red atomizer. In past boxes, the Scentbox logo was printed directly on the atomizer. This month, it was on a sticker. It doesn't make much of a difference, but I think it looked better directly on the tube.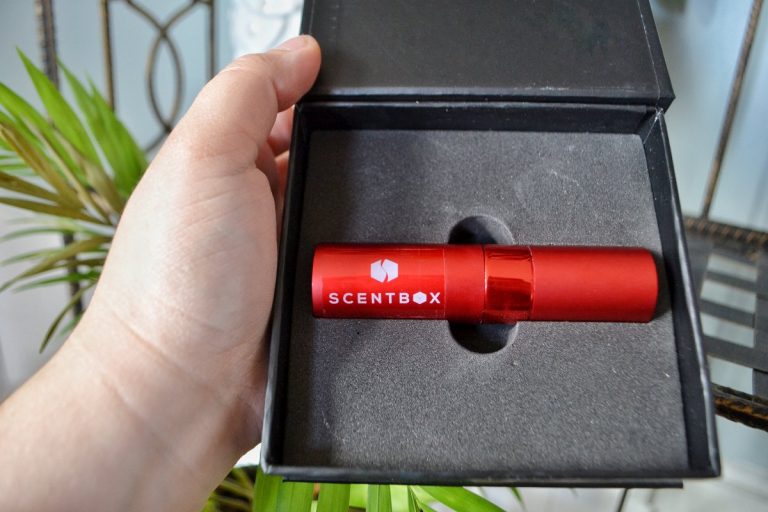 If you twist the atomizer, a spritz nozzle pops up. There is no spillage to worry about, and you can easily carry this in your purse!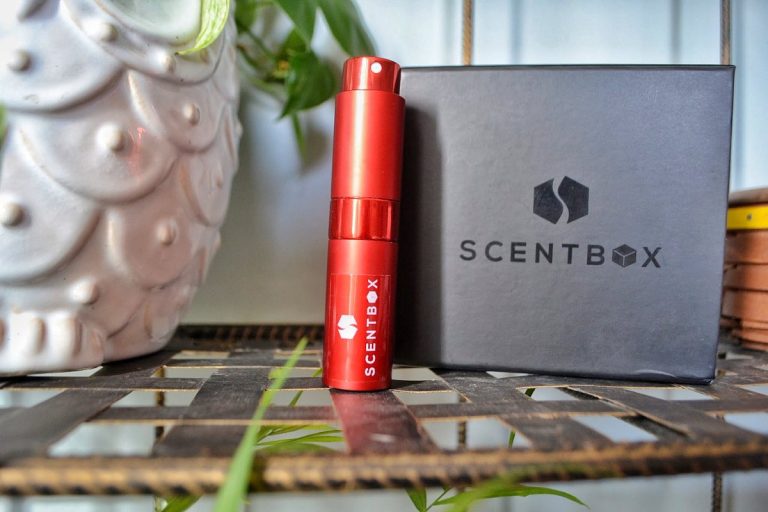 The Scent of the Month pick for women was Lalique Amethyst. If you chose to receive the men's box, they sent out Man in Black by Bvlgari.
Lalique Amethyst has notes of blackcurrant, rose, blackberry, and musk. At first I was worried, because I really abhor the smell of roses. However, the blackberry and blackcurrant were the strongest notes in this fragrance, deepened by musk and a touch of vanilla. This is actually my favorite perfume that I have received from Scentbox! It is fruity and warm, and wears close to the skin. I have dozens of perfumes, but I find myself reaching towards this every day. I think I may purchase a full sized bottle once my 31 day sample has run out.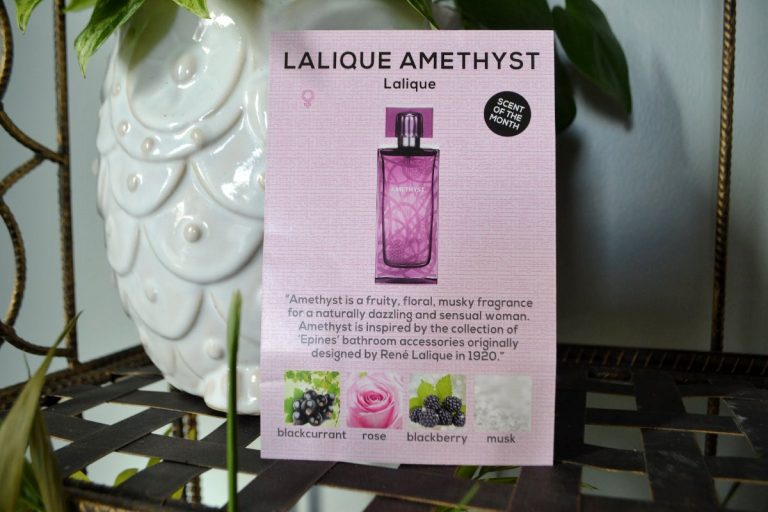 A full sized, 3.3 oz bottle of Lalique Amethyst is worth $135. So, the .27 oz Scentbox sample is $11.04. Not bad at all, considering the cost of a standard subscription is $13.95  – which included shipping. Last month I had an issue with the sample fragrance being worth much less than the subscription cost, so I am glad to see it pretty much breaks even this month! Overall, I really enjoyed January's Scentbox, and I'm thrilled to have discovered a new favorite perfume.