ScentBox is a monthly subscription box that sends out a 30 day supply of a designer fragrance of your choice. They have two options; first, there is the "Standard" option, which offers a selection of designer fragrances for $13.95 a month. Second, there is the "Premium" option, which offers access to their highest end fragrances for $18.95 a month. Some of these higher end fragrances include Givenchy Dahlia Divin, Dior J'Adore, and Miu Miu Eau de Parfum. Both the standard and premium options offer free shipping, and 50% off your first order.
After signing up for a plan, you can choose from their catalogue of perfumes. Standard plan users can choose from a list of over 550 fragrances. Premium plan users have access to all of those, as well as an extra 200 premium fragrances. ScentBox provides you with a scent calendar, and you can choose your perfumes up to 12 months in advance. If you forget to choose a scent, ScentBox will send you their fragrance of the month. If you really hate a fragrance you chose, you cannot return it or receive a refund. So, be sure to carefully read the scent description, to make sure it is something you would be interested in.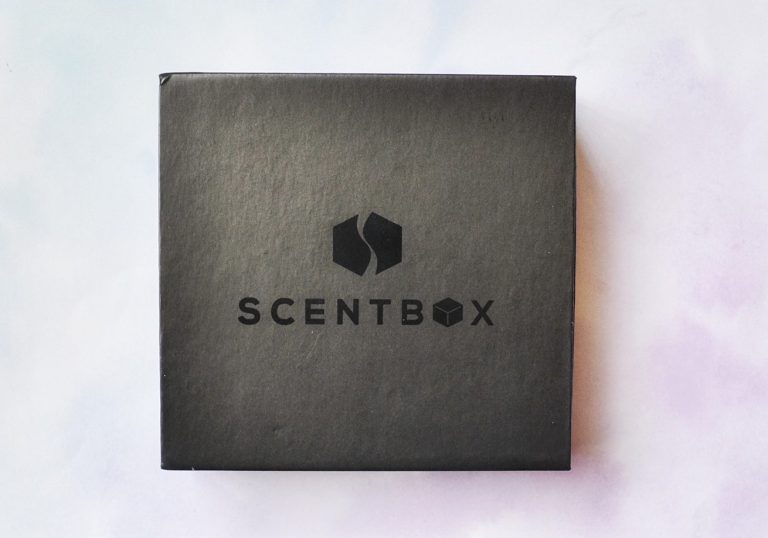 Each bottle you receive contains 125 sprays, which amounts to about 4 sprays/day for one month. ScentBox's hope is that you will love the trial version, and go on to purchase a full sized bottle. My box contained a coupon code for 20% off a full sized bottle.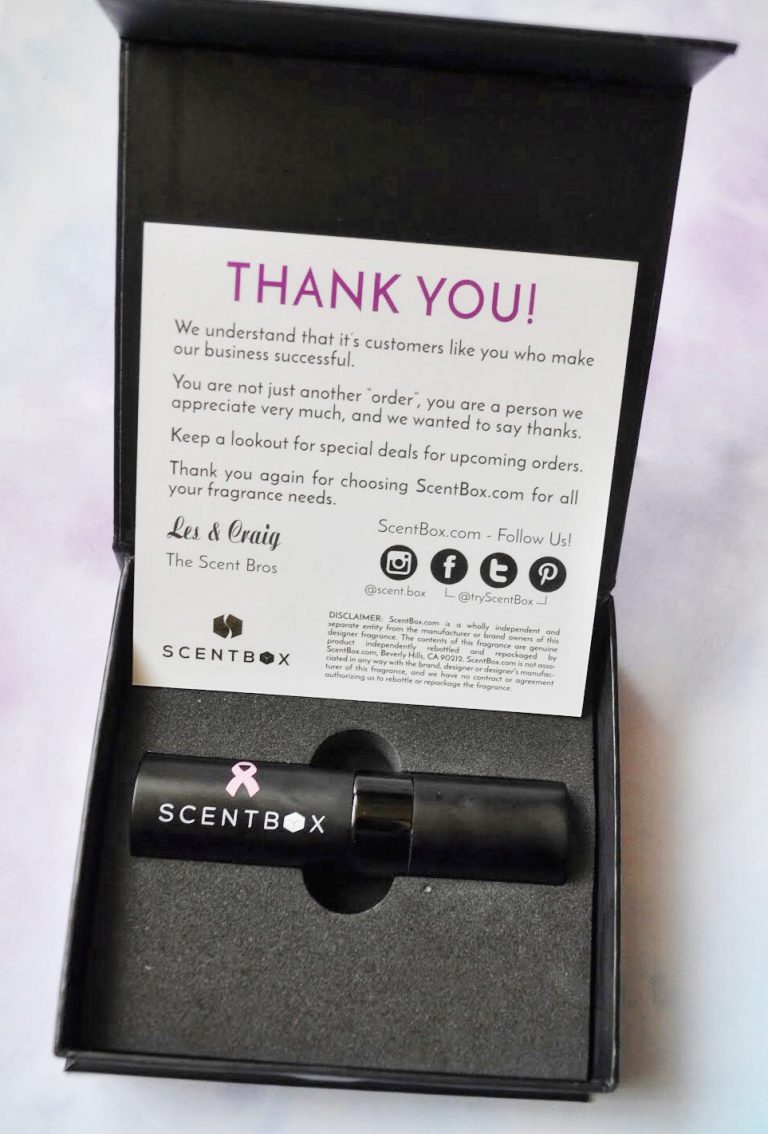 Each perfume comes in a sleek travel case. This month is Breast Cancer Awareness Month, so there was a pink ribbon on the front. The case feels sturdy, and has so far been resistant to scratches. To open it, you simply twist the top and the spritzer pops up. My box also contained a pamphlet that gave facts about breast cancer. I also learned that 5% of this month's proceeds is being donated to the Susan K. Gomen foundation, which is the largest breast cancer organization in the United States.
I opted in to receive ScentBox's Scent of the Month, which was Viva la Juicy Noir by Juicy Couture. This scent has notes of vanilla, jasmine, ripe berries, honeysuckle, sandalwood, and caramel. Doesn't that sound amazing? And it smells just as divine as it sounds! It does fade after faster than some of my other perfumes, but it leaves a lingering sweetness close to the skin. The strongest note in the perfume is definitely the ripe berries; it gives it such a juicy feel! I suppose this perfume it aptly named.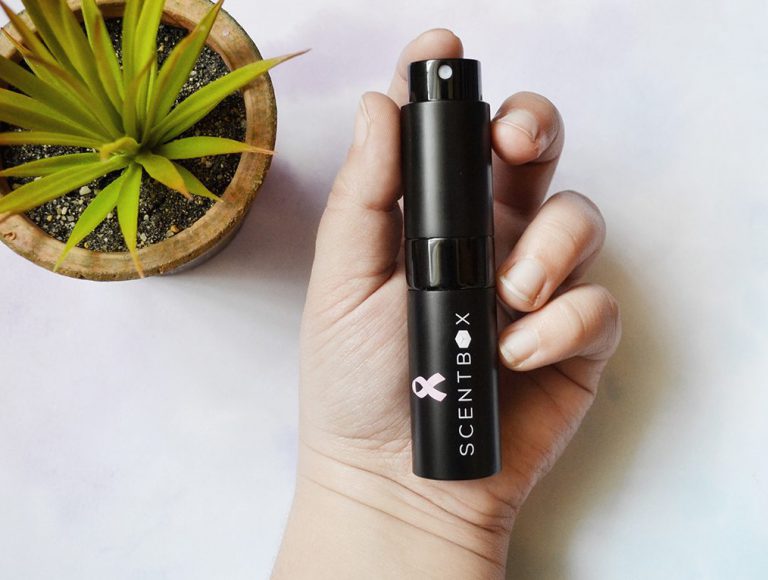 Overall, I really liked this box. The shipping was fast, and I adored Viva La Juicy Noir. The only instance where this box might not be worth it is if you were to absolutely despise the fragrance you were sent. However, that can be said for most subscription boxes; there is always the chance that you won't like what you are sent. And in this case, you do have the choice to research and choose what perfume you would like to receive. If you are interested in signing up for ScentBox, click the "Subscribe Now" below.