ScentBox is a monthly fragrance subscription box that sends you a designer perfume sample of your choice. There are over 500 fragrances to choose from, and you can set your monthly choices up to 12 months in advance. If you don't select a fragrance, you will be sent ScentBox's "Scent of the Month". Each month, you will receive a 30 day supply of perfume, which will contain enough for 4 spritzes per day. ScentBox currently has two subscription options:
Standard: Access to over 500 designer fragrances ($13.99/month)
Premium: Access to over 800 designer fragrances ($18.99/month)
ScentBox is currently running a promotion that gives you 30% off your first box!
Today, I will be reviewing April's Scent of the Month. My perfume sample came packaged in a sturdy black keepsake box made of cardboard.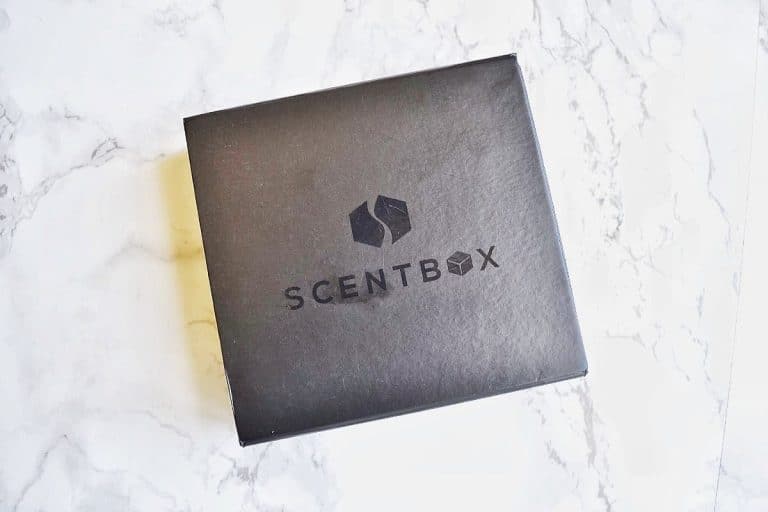 Normally, the ScentBox perfumes come in a black travel atomizer. However, they have been switching it up the past few months. This month, my perfume came in a millennial pink atomizer. This is one of my favorite colors, so I love this!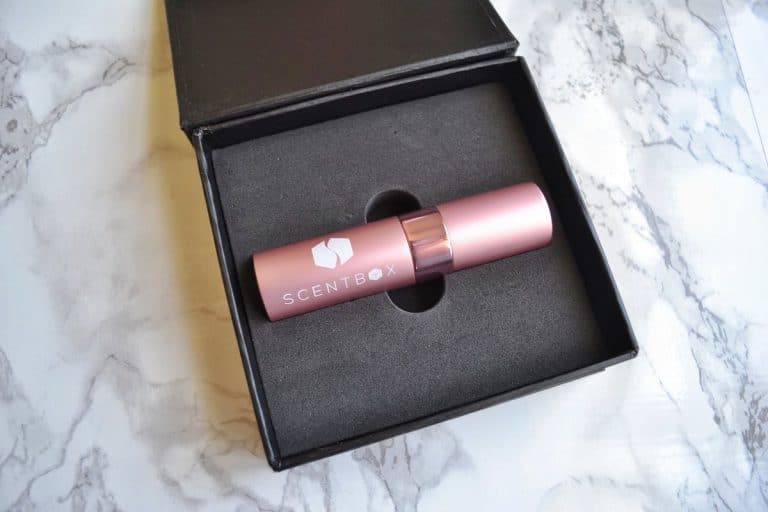 The travel atomizer has a twist up nozzle. The entire container fits in the palm of my hand, and is the perfect size to fit in my purse.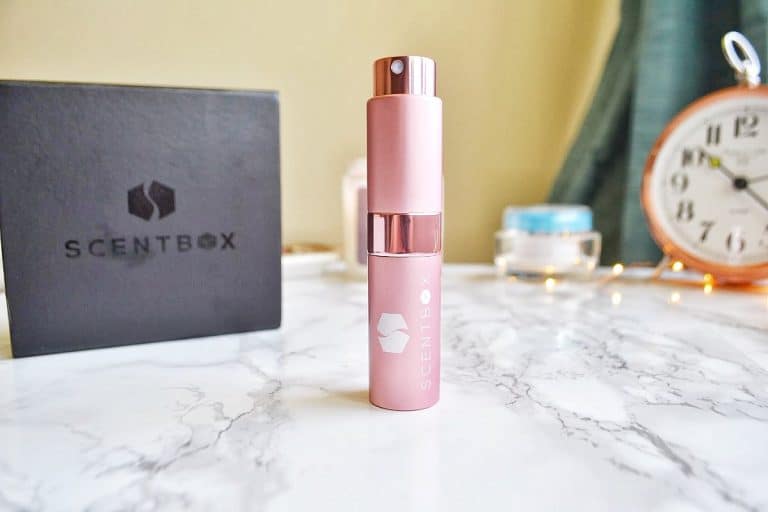 April's Scent of the Month for Women was Eros Pour Femme by Versace. If you opted in to the Men's Scent of the Month, you would have received Versace Eros. A 1.7 oz bottle of Eros Pour Femme costs $92, so this .27 oz bottle is worth $14.61. This sample is more than the monthly cost of the subscription box.
This was Eros Pour Femme's description from the information card:
"Begins with a combination of Sicilian lemon, mandarin, raspberry, white currant and calone. The heart of jasmine contains additional white floral aromas of freesia, magnolia, and orange blossom absolute. White patchouli, woods, ambrox, and musk."
Wow! There is a lot going on in this perfume. When I saw that it contained jasmine, I was a little worried. Jasmine tends to go stinky on my skin, and it often gives me a headache. However, I couldn't detect it at all in this perfume! Instead, the lemon and musk really amp on my skin, and the magnolia flower makes it smell creamy. This is such a juicy perfume, and I love how it smells! However, this perfume does not have a high staying power. Typically I can smell most perfumes on myself for several hours. I could barely detect this one after an hour.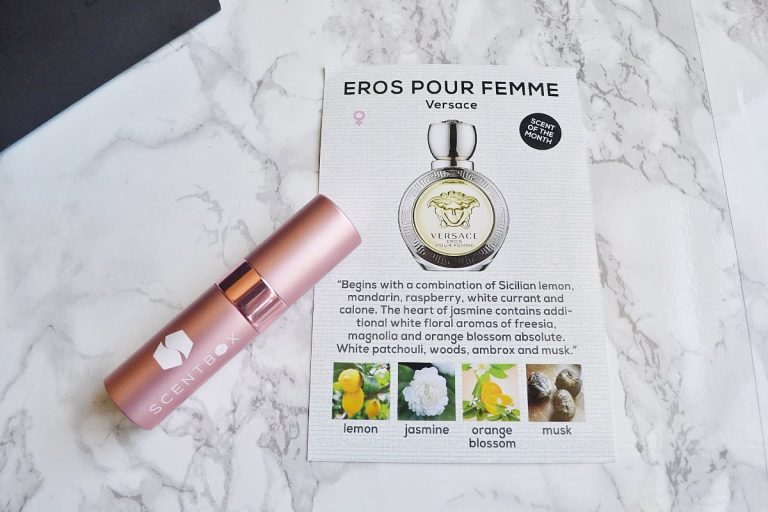 I probably will not purchase a full size of Eros Pour Femme, because I am disappointed with its staying power. However, I do love the way it smells so I will definitely use up this 30 day sample. I am also happy that ScentBox sent out a perfume sample that was worth more than the cost of the subscription! I think this was a great month for ScentBox, and I can't wait to see what they send next time.