ScentBox is a monthly perfume subscription that sends out a 30 day supply of a designer fragrance of your choice. They have two options; a "Standard" option which offers a selection of designer fragrances for $13.95 a month, and a "Premium" option which offers access to their highest end fragrances for $18.95 a month. Scentbox is currently running a promotion where you can get 30% off your first order. The discount is applied at checkout.
After signing up for a plan, you can choose from their catalog of perfumes. Standard plan users can choose from a list of over 575 fragrances. Premium plan users have access to all of those, as well as an extra 275 premium fragrances. ScentBox provides you with a scent calendar, and you can choose your perfumes up to a year in advance. If you don't choose a scent, ScentBox will send you their fragrance of the month.
Today, I will be reviewing Scentbox's Women's Scent of the Month for February 2019. It arrived in a red bubble mailer, as a little nod to Valentine's Day.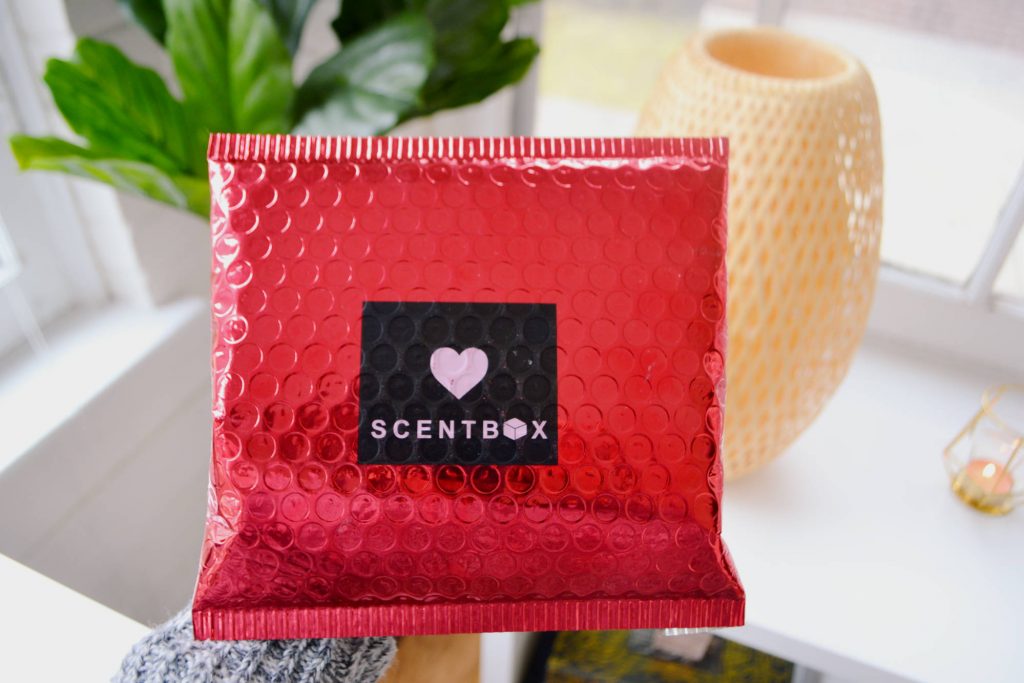 Scentbox used to package their perfumes in large keepsake boxes, but they now come in  little cardboard tubes. These make it easier to store your perfumes, because they are more compact!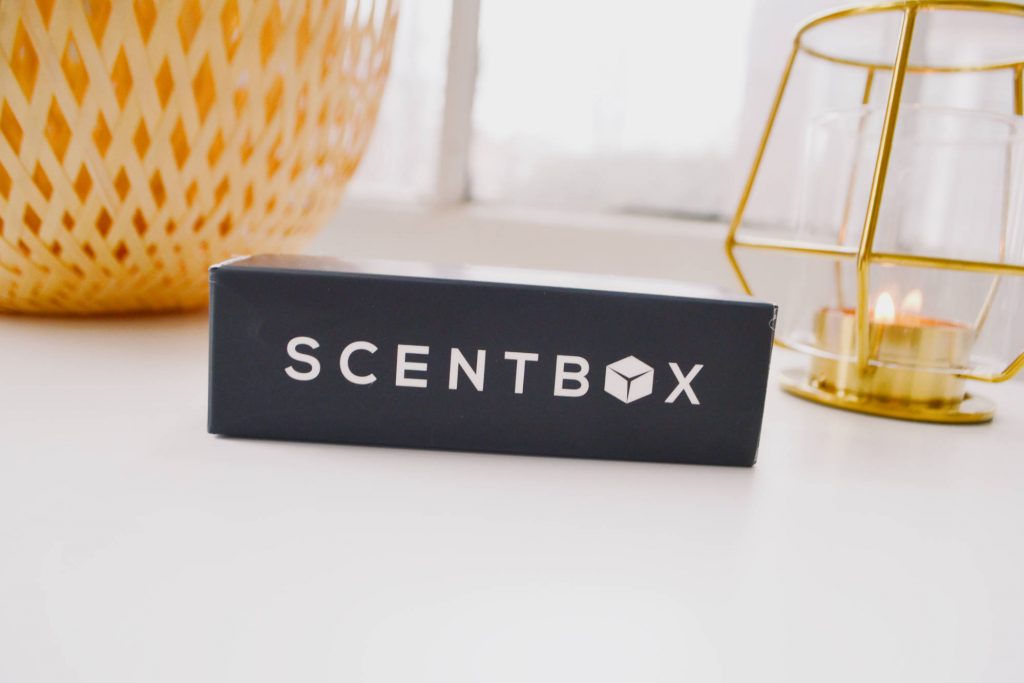 February's perfume sample came in a hot pink travel atomizer, which holds .27 oz of perfume. This is enough to use four spritzes per day for a month! That should be enough for anybody to decide whether or not they'd like to invest in a full-sized bottle of perfume.
The atomizer has a sleek, attractive design that features a twist up nozzle. You don't have to keep track of any caps, or worry about it leaking in your purse.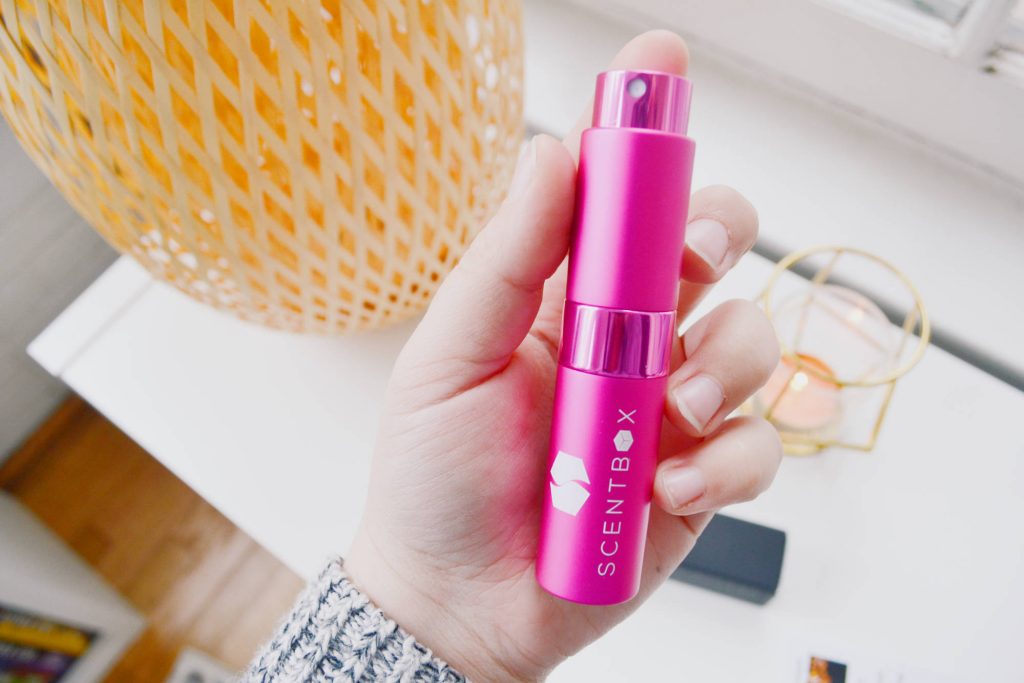 Each month, Scentbox includes a card with info about their Scent of the Month. The Women's Scent of the Month for February 2019 was Jimmy Choo Illicit. This contains notes of amber, honey, jasmine, and sandalwood. If you are subscribed to the Men's version, you would have received Mont Blanc Legend Night, which contains notes of apple, lavender, patchouli, and vanilla.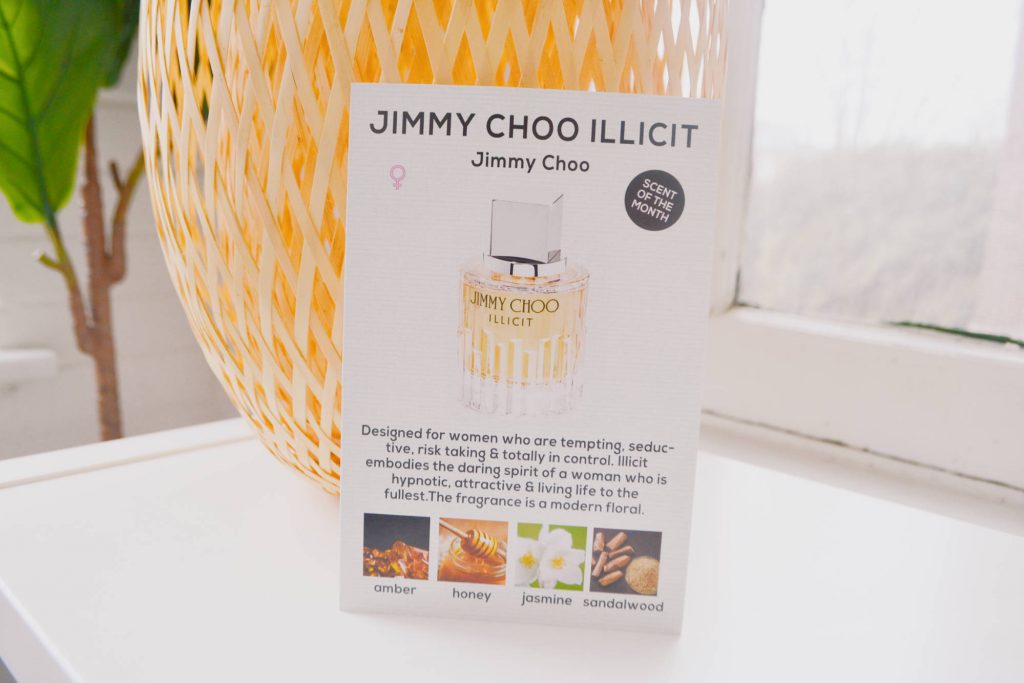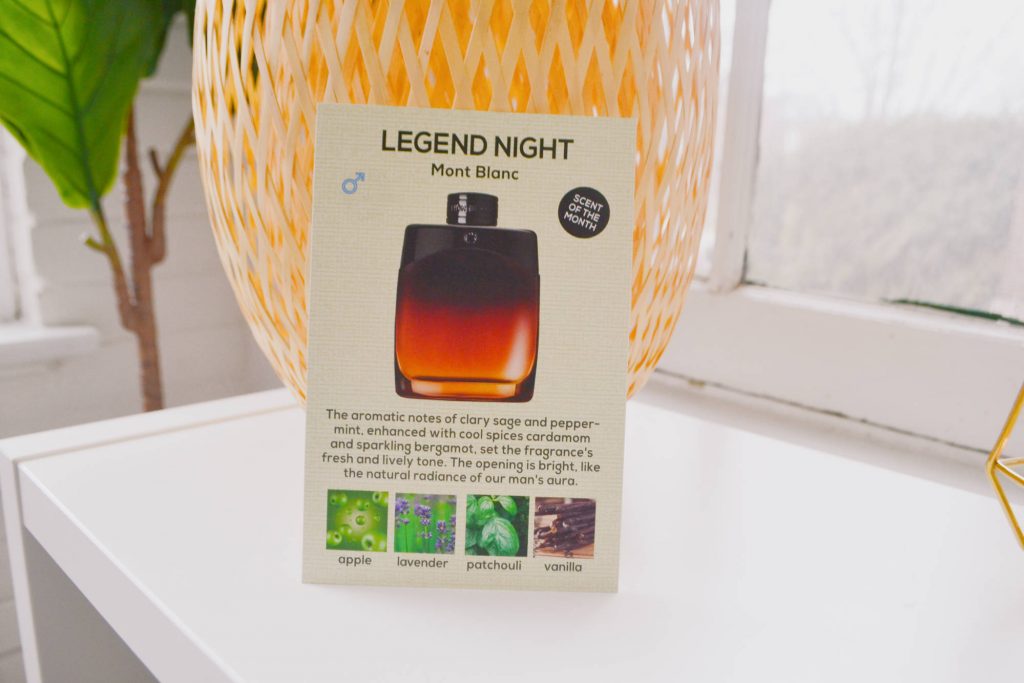 This perfume smells like it was made for me! All of my favorite perfumes contain amber and sandalwood, and my skin really amps honey in a delicious way. I'm normally not the biggest fan of jasmine – it tends to go stinky on my skin and gives me a headache. However, the jasmine in this perfume was subtle and lent it a light creamy floral note. I am obsessed with this! The throw and staying power are impressive, but the perfume isn't an assault on your senses. Love it!
A 100 ml (3.38 oz) bottle of Jimmy Choo's Illicit costs $112, so this .27 oz sample is worth $8.95. So, the sample does not meet the cost of the subscription. However, this is a very generous amount of perfume, and is much more than what you would typically receive from a sample at the fragrance counter. Even though the value is lower than what you pay, you are still paying much less than a full-sized bottle. I believe Scentbox is an excellent way to test out perfumes for an extended period of time, before investing in a full bottle. Those few extra dollars are worth it, in my opinion.