Scentbox is a perfume subscription box that sends out a monthly supply of designer perfume, with about 4 spritzes per day. Because Scentbox provides an extended trial of each perfume, it will help you decide if you want to invest in a full-sized bottle. There are so many scents to choose from, and you can pick which ones you want to receive up to a year in advance. If you do not pick a perfume, you will be opted in to their Scent of the Month. You can choose whether you would like to receive the Men's or Women's Scent of the Month.
Scentbox has two subscription options:
Standard: Choose one designer fragrance from 550 options($13.95/month)
Premium: Choose one designer fragrance from 750 options, including 200 premium options. ($18.95/month)
Scentbox is currently running a promotion for 30% off of your first month. This is automatically applied at checkout. 
Today I will be reviewing the May Scentbox. It arrived in a reflective gold bubble mailer, with the Scentbox logo emblazoned on the front.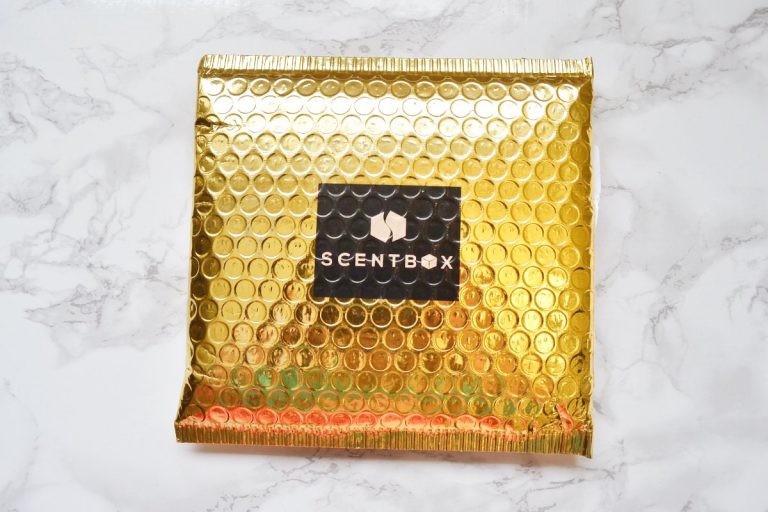 My perfume sample was packaged inside a sturdy black cardboard box. It arrived with a few scratches on the front, but in otherwise good condition.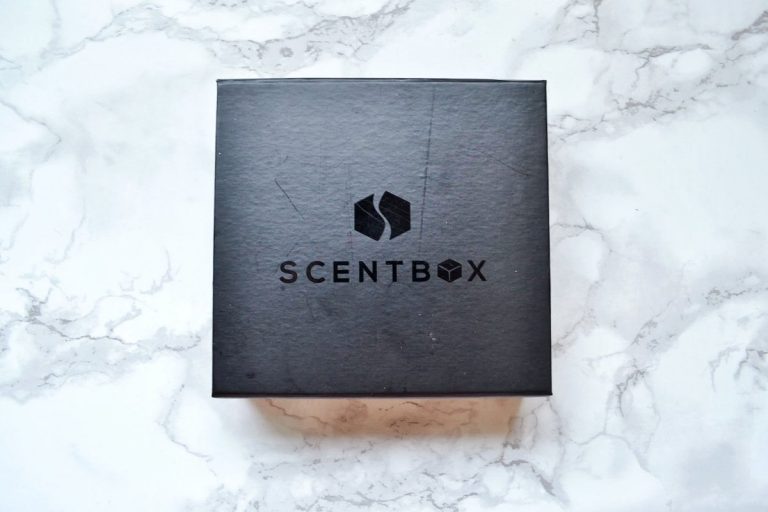 This month's travel atomizer was a beautiful burnt sienna color. Lately Scentbox has been sending out colorful atomizers instead of their traditional black ones, and I love it!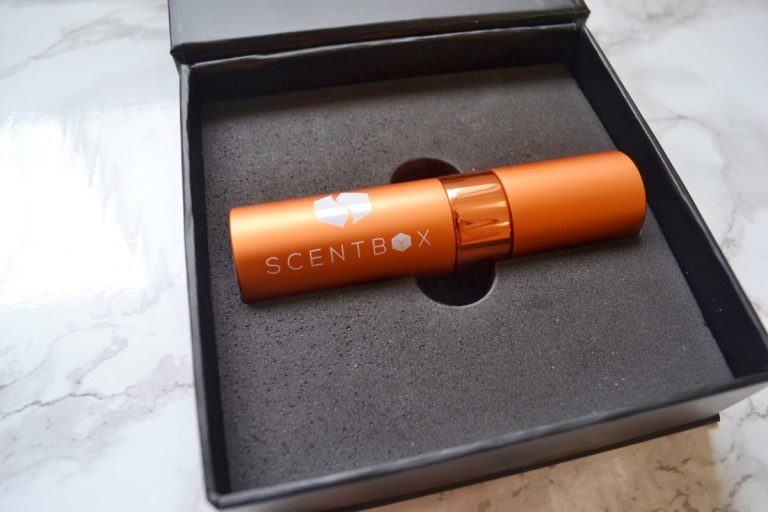 The atomizer holds .27 oz of perfume. It has a screw-up nozzle, which prevents any leakage. This is the perfect size and shape to fit even in my smallest clutch!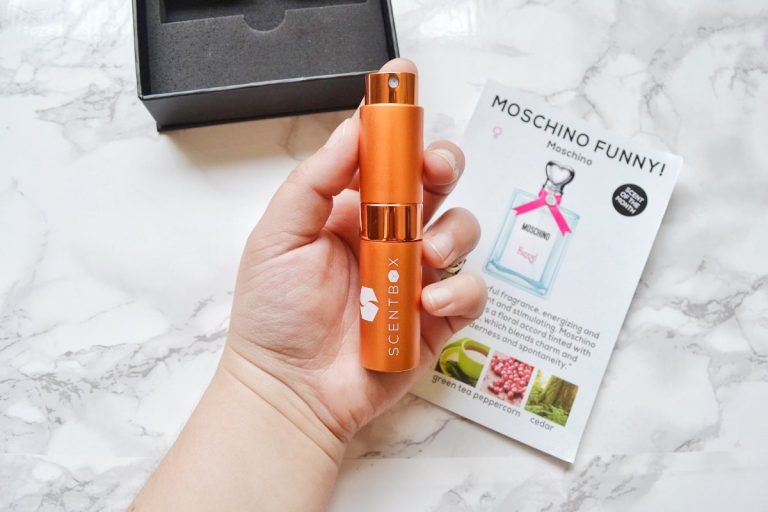 I opted in to receive the Women's Scent of the Month, which is Moschino Funny. Anybody who opted in for the Men's Scent of the Month would have received Nuit D'Issey Parfum, by Issey Miyake.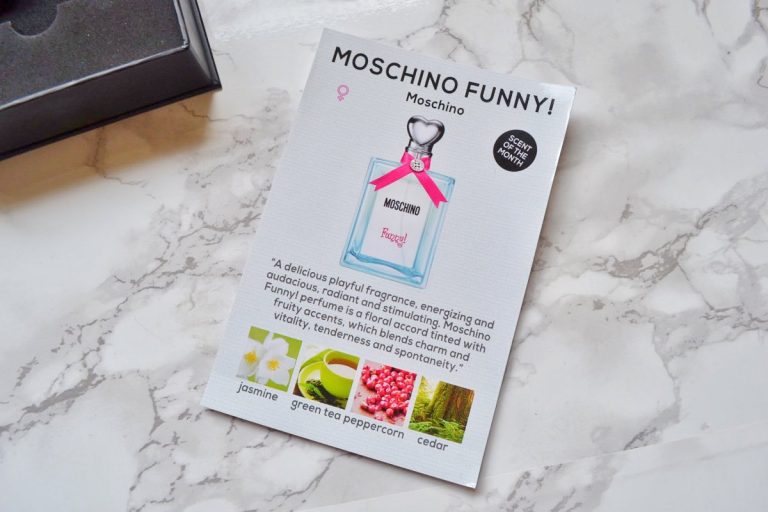 Moschino Funny has notes of jasmine, green tea, peppercorn, and cedar. I adore tea and cedar notes, so I am loving this perfume! The tea really amps on my skin, and I can smell it above all the other notes. However, it smells more like white tea rather than green tea. I'm fine with that though, because I prefer white tea notes. All of the notes work together to create a clean, fresh, and young smell. This is an excellent spring fragrance, but I will continue wearing it into summer.
You can find a 3.4 oz bottle of Moschino Funny online for $33. So, this .27 oz travel atomizer contains $2.60 worth of perfume. Normally Scentbox has a pretty good value, but I think you are better off buying a full sized bottle. Why would you pay $14 for a tiny sample worth two bucks, when you could spend $33 and get 12 times as much perfume? Even though I love the smell of Moschino Funny, I cannot give this month's Scentbox a good value rating. Hopefully next month the value will go back up!