ScentBox is a monthly fragrance subscription that sends out a 30 day supply of designer perfume. This allows you to try out unfamiliar perfumes, before committing to purchasing a full-sized bottle. ScentBox currently has two plans:
Standard: Choose one designer fragrance from 550 options($13.95/month)
Premium: Choose one designer fragrance from 750 options, including 200 premium options. ($18.95)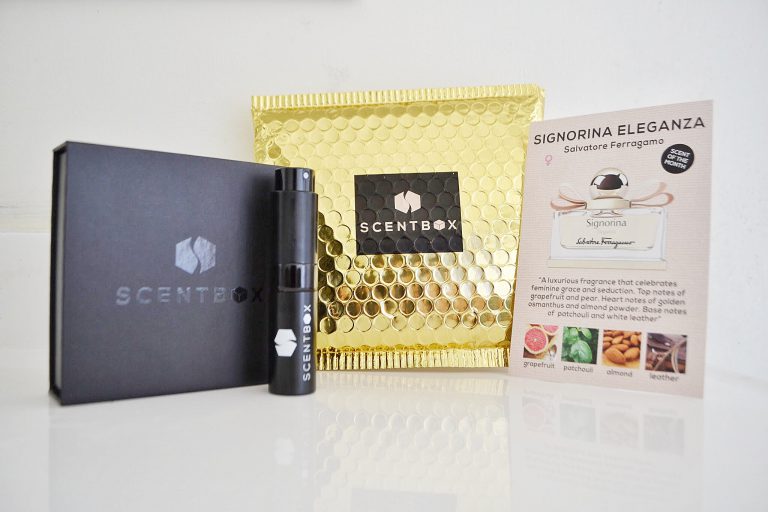 After signing up, you can choose which perfumes you want to receive up to one year in advance. If you don't pick out a perfume, you will be opted in to receive their Scent of the Month. This month, I am reviewing the scent of the month pick for women, which was Signorina Eleganza by Salvatore Ferragamo. A full size bottle of this perfume retails for $112. That amounts to $32.95/fl oz. Since the sample size is .27 oz, it is worth approximately $8.64. You are paying for more than what you receive, but you are paying for convenience. You typically cannot get samples of this size at a department store.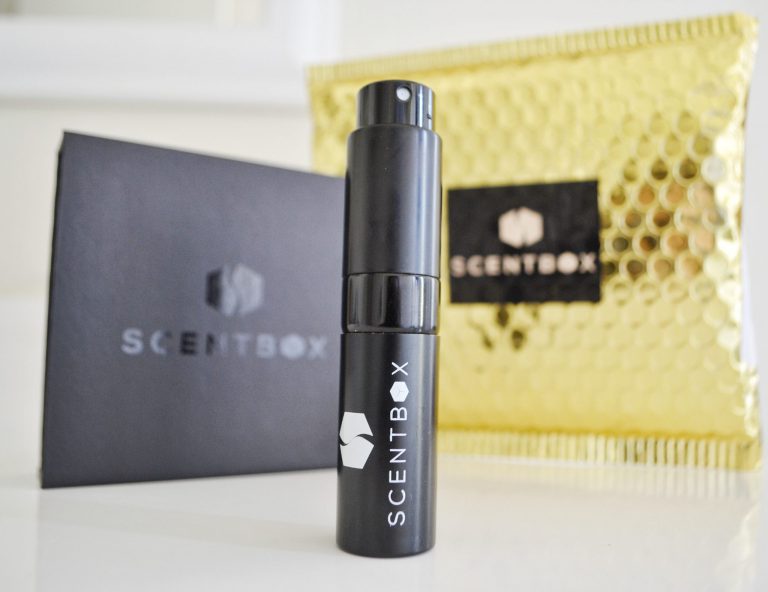 The perfume came in a travel atomizer, with a screw-up spray lid. The atomizer was packaged in a keepsake ScentBox, which was made of sturdy black cardboard. There was also an informational card inside the package.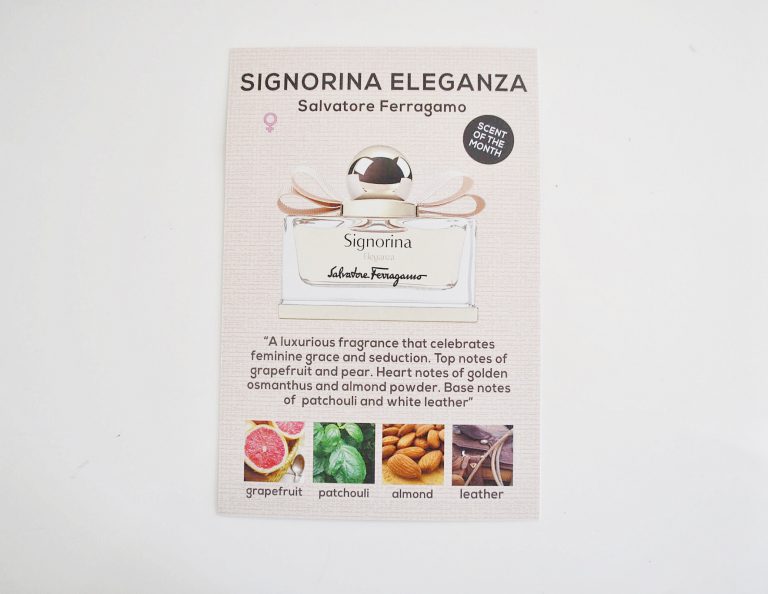 Signorina Eleganza is a fruity fragrance, with top notes of grapefruit and pear, heart notes of gold osmanthus and almond, and base notes of patchouli and white leather. Grapefruit and patchouli are two of my favorite notes, so I was really excited to read this description. When you first spray it, grapefruit is the strongest scent. After about 10 minute of wear on the skin, the sharpness of the citrus mellows out and it becomes a very warm  and soft scent. I love this even more than last month's Viva La Juicy Noir.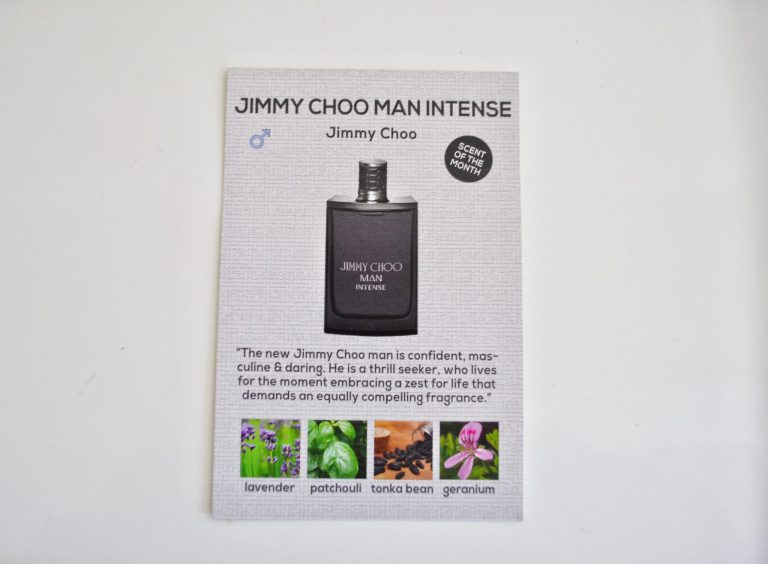 There was also a men's option for the Scent of the Month: Man Intense by Jimmy Choo. This has notes of lavender, patchouli, tonka bean, and geranium. I did not receive this fragrance, but it does sound amazing and very herbal.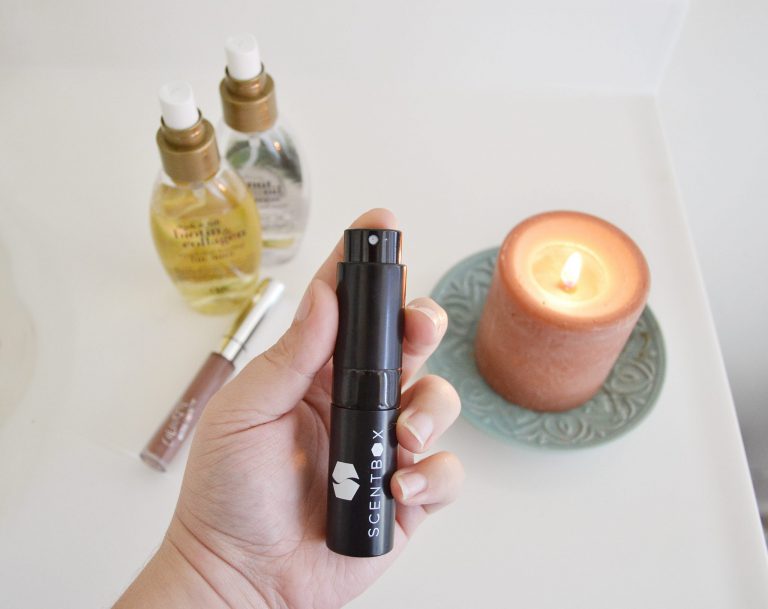 Signorina Eleganza is a beautiful fragrance, and it helps me feel more put together when getting ready for work in the morning. I keep it right on the bathroom counter, and use two sprays after doing my makeup. I will definitely use up this whole bottle! This month's box was a success for me. If you would like to try out ScentBox, click the "Subscribe Now" button below.